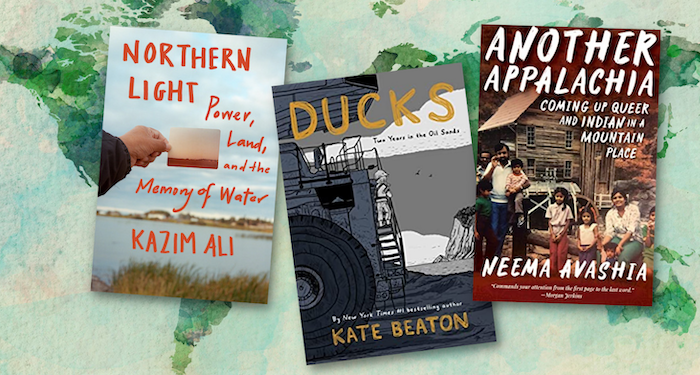 This content contains affiliate links. When you buy through these links, we may earn an affiliate commission.
I've always been as interested in places as I am in people (okay, maybe more so, if I'm being honest). There's no denying that place matters. Where we live, where we want to live, where we grew up, where we went to school or fell in love for the first time — these places shape us. The places we come from, escape from, love, loathe, long for, go searching for, unexpectedly end up: they define our lives. Place matters, and not just in a concrete, physical way. The environments we live in are sometimes the most defining features of our lives. Places have emotional and spiritual heft. For better and worse, in beautiful and heartbreaking ways, they get under our skin.
So there's nothing I love more than a place memoir. These books are not just about places — they are about grieving and falling in love, politics and language, family, money, art, and history. And because they're memoirs, they're focused, of course, on the lives of their authors. But they are also about the beating hearts of places. They're about the messy intersections between people and place — how places affect human lives, and how humans change the places we inhabit. From Hong Kong and the Eastern Shore of Maryland to North Philly and the Alberta oil sands, these memoirs engage with place in new and surprising ways.
---
If you're looking for more books that explore themes of place, check out these eye-opening memoirs about nature and the environment, many of which are about places as much as people. You might also be interested in these books set in transporting places.