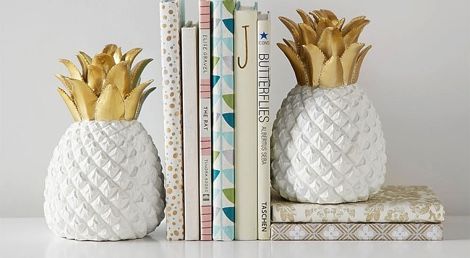 30+ Unique Pineapple Bookends To Dazzle Your Bookshelves
They're quirky, fun, and downright perfect for summer—or anytime. It's hard not to love a good pineapple, and with these awesome pineapple bookends, you can keep your books in season all year long.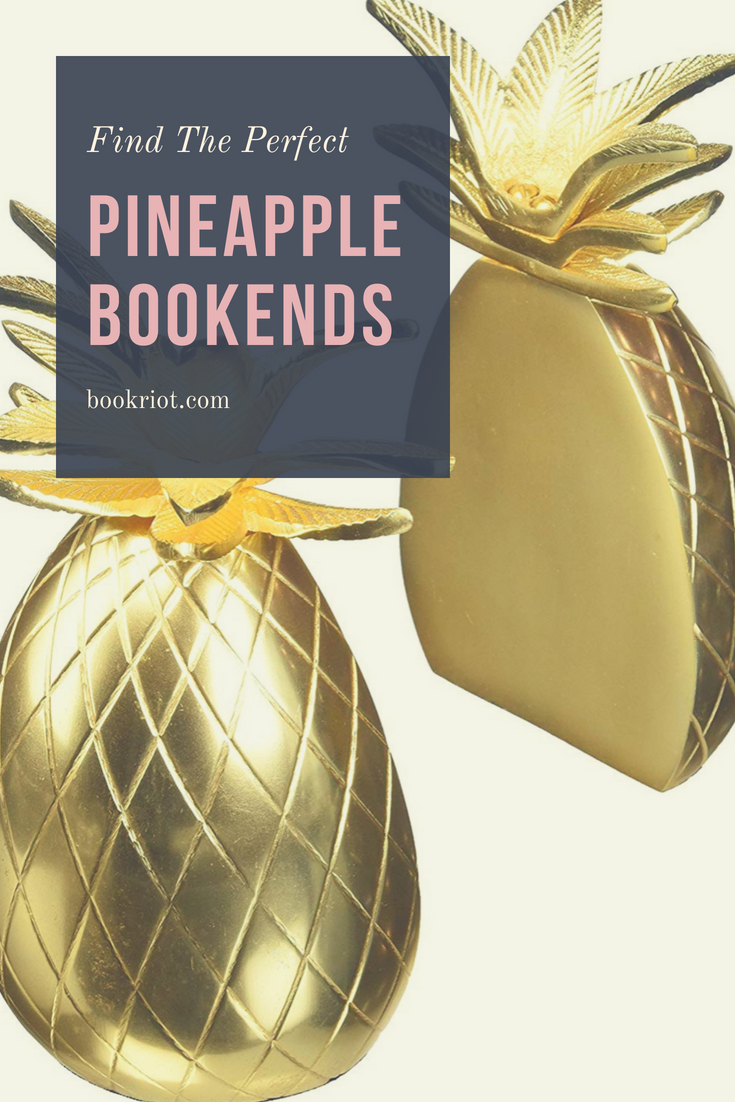 Find below a collection of bookends ranging from vintage and antique to more modern and handmade. Note that some of the pineapple bookends below are vintage or antique, meaning that there may only be one available from a particular seller and it may be sold out. Poke around a bit more either on Etsy or at your favorite antique store and chances are, you'll find the exact one pictured below available there, too.
Pineapple Bookends
Brass pineapple bookends, $18.
If you'd like pineapples for your bookends but want them to look like they're not pineapples, then these turquoise bookends are for you. $28.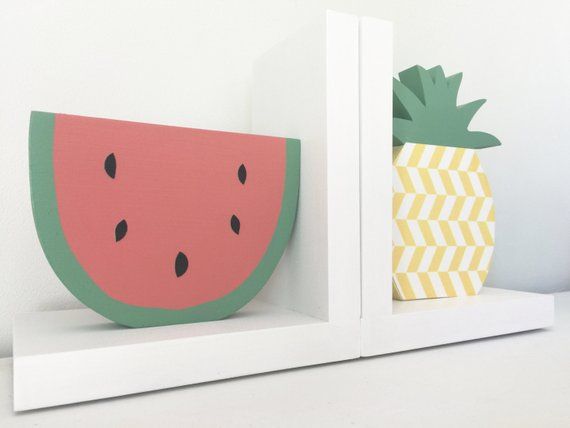 What goes nice with pineapple? Watermelon. Get both of these fruit bookends for $70.
Another option for a set of watermelon and pineapple bookends. $40.
This one is a stand alone bookend, made out of acrylic. $20.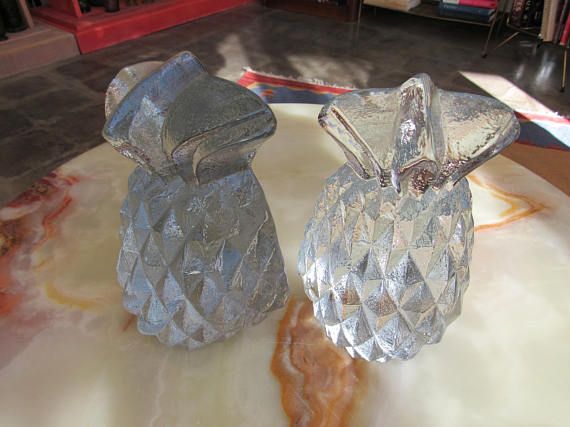 Your books will be going nowhere when you use glass bookends. $35.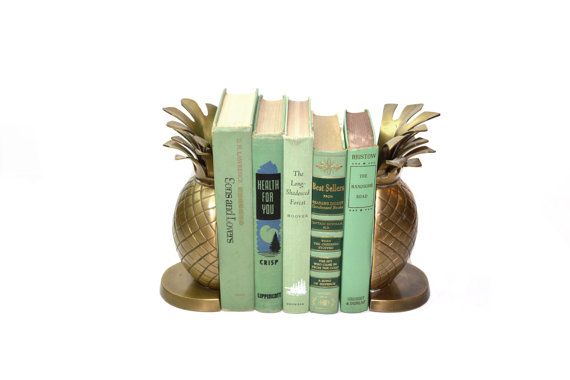 Your books will look good between these vintage brass bookends. $128.
These guys are painted cast iron bookends. $85.
Better than one pineapple on each of your bookends? Double pineapples. $40. Here's another set of these bookends for $30.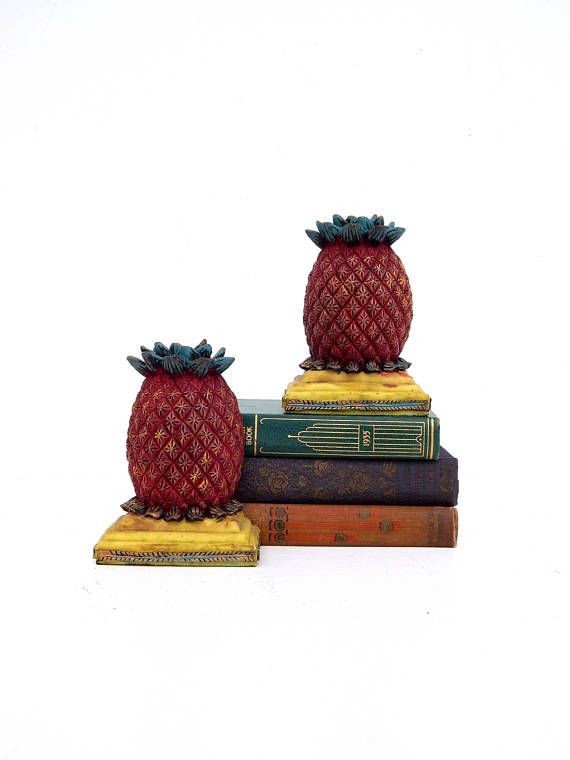 These resin bookends are bright and fun. $40.
How great would these pineapple bookends look holding up your favorite cookbooks in your kitchen? The answer is Really Great. $64.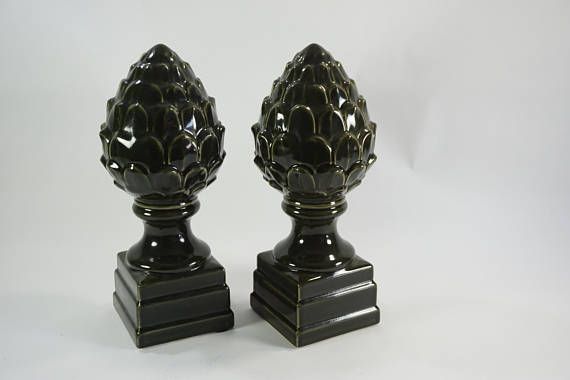 Grab a pair of big, heavy dark green bookends. These would look great as shelf decor, even without books between them. $59.
Need a set of bookends but want them to be smaller? These pineapples will work. $48.
For when you want your pineapple bookends to be a little more abstract. $86.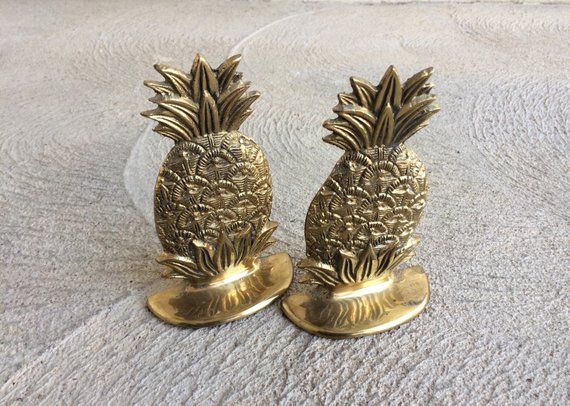 Perfect for making you bookshelves more tropical are these sweet bookends. $40.
Grab a pair of pineapple cement bookends for $74.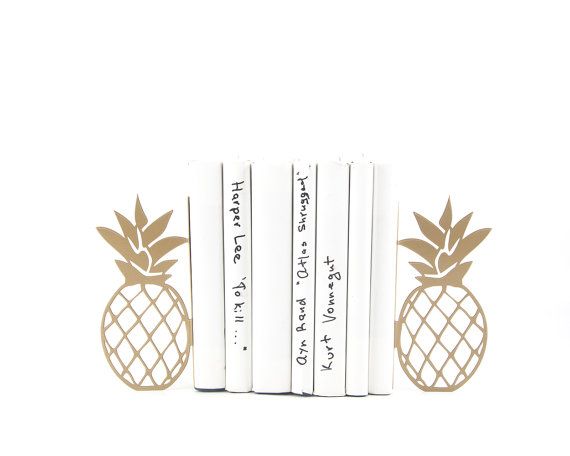 For your modern bookend style sensibilities. $64.
Take your pineapple bookend styling a little more boho with this set. $45.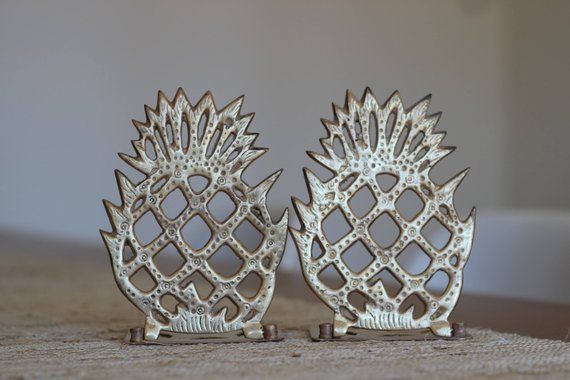 A nice feature of these vintage bookends is that they fold. $40.
These are some glamorous bookends. $54.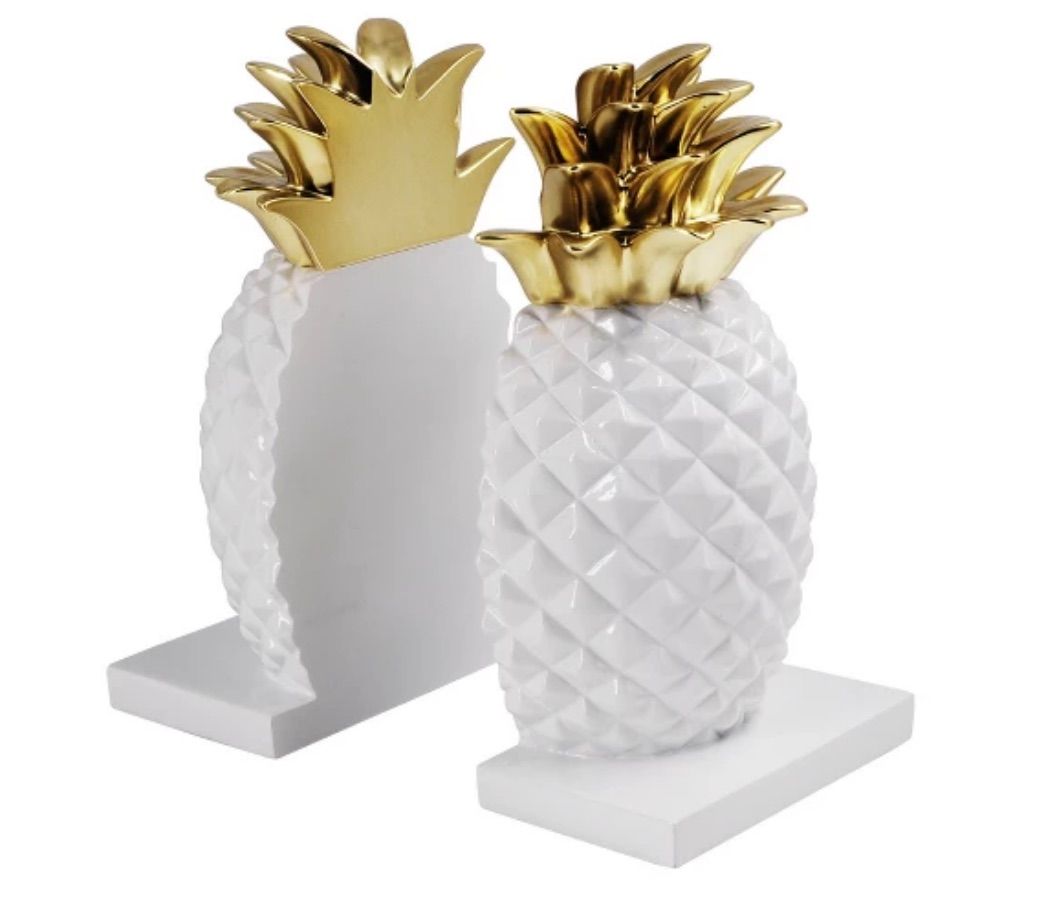 These white pineapple bookends are classy and modern. $20.
Want more white pineapples to hold your books? Bam! $50.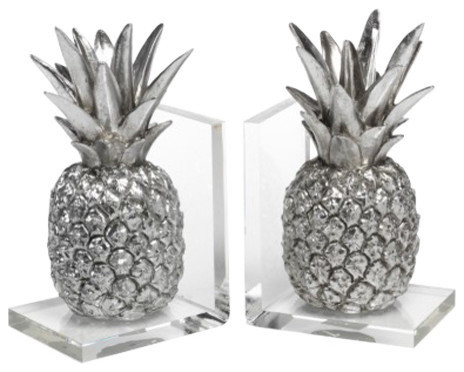 It's a little tough to tell from the image, but these are some slick silver bookends. If you click through the link, you can see their full glory. $88.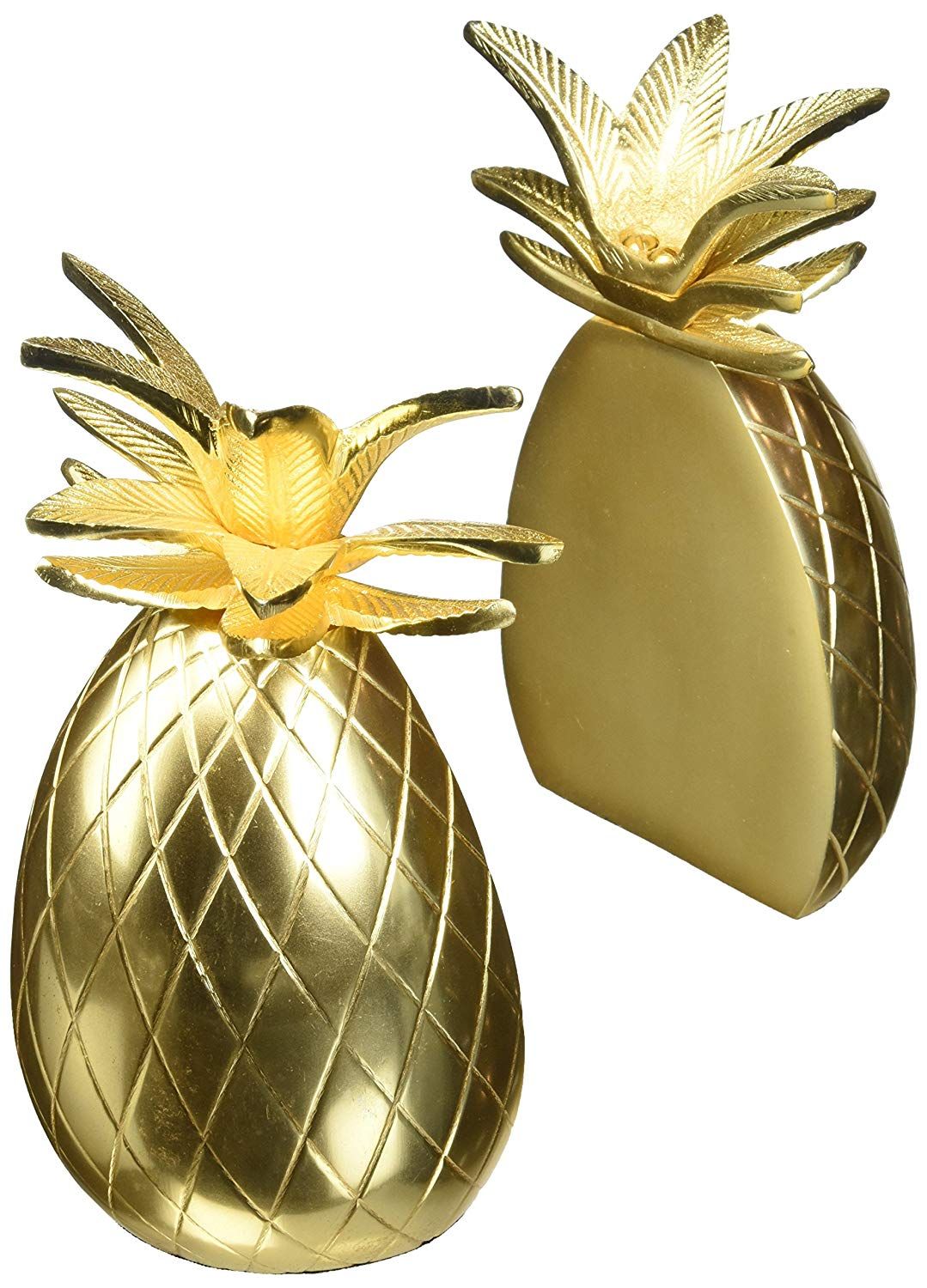 The perfect shiny bookends for your shelves. $50.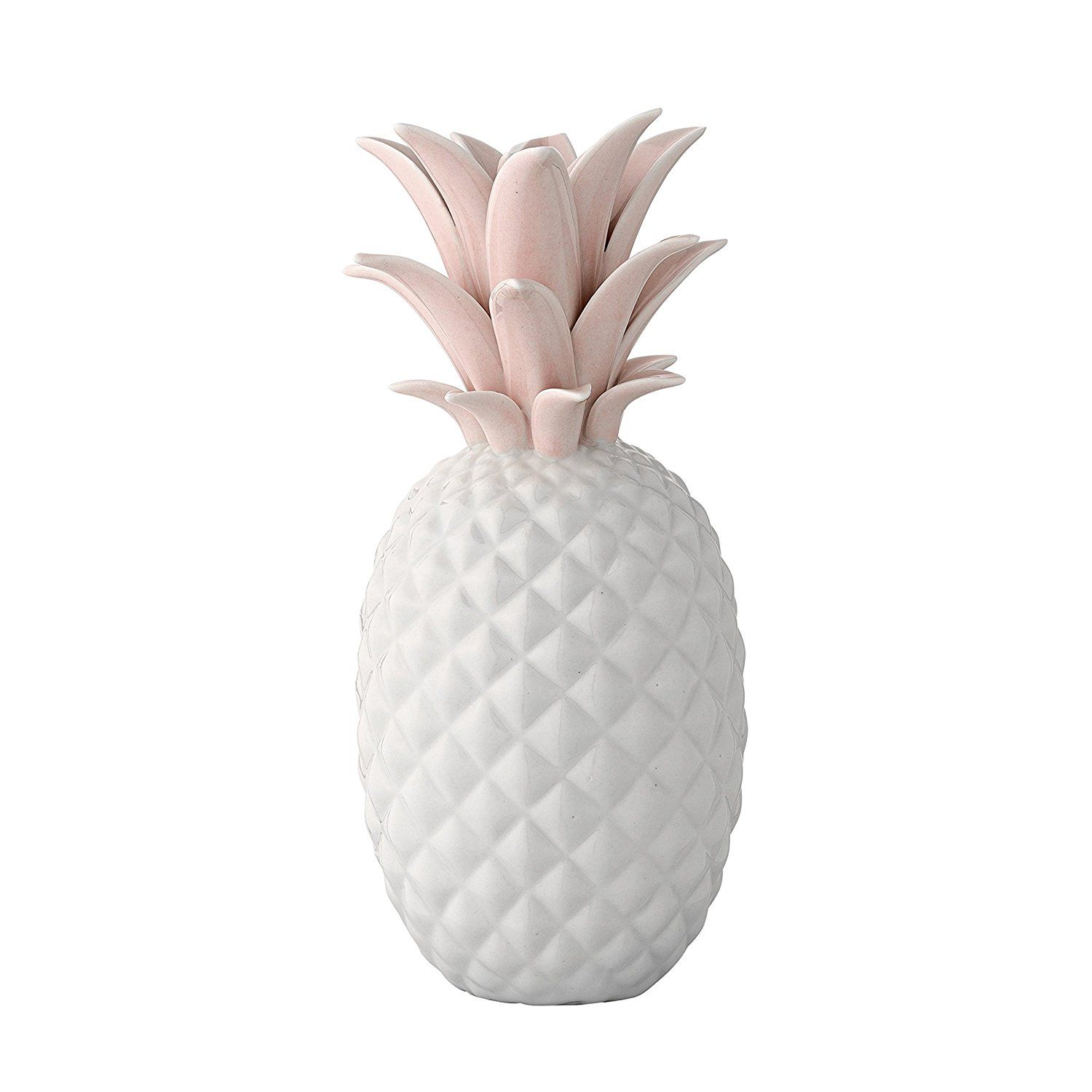 While not technically a bookend and not sold in a set, if you pick up two of these white ceramic pineapples, you can make them into bookends. $35 each.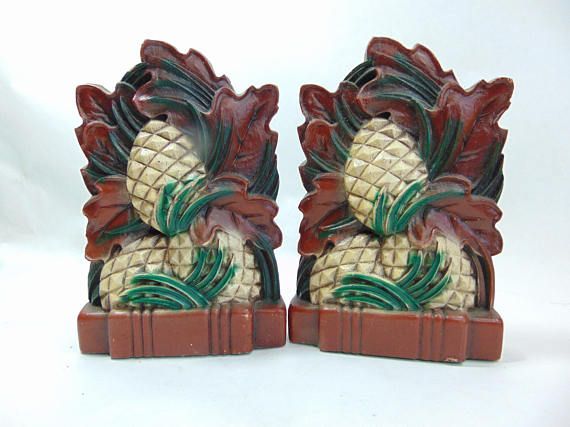 Go retro with these 1960s bookends. $20.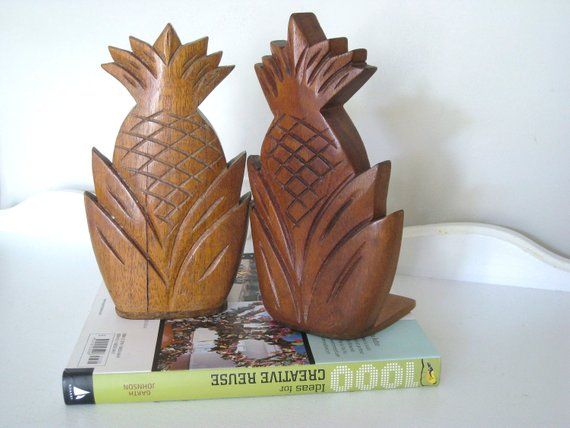 Speaking of retro, a set of wooden pineapple bookends. $28.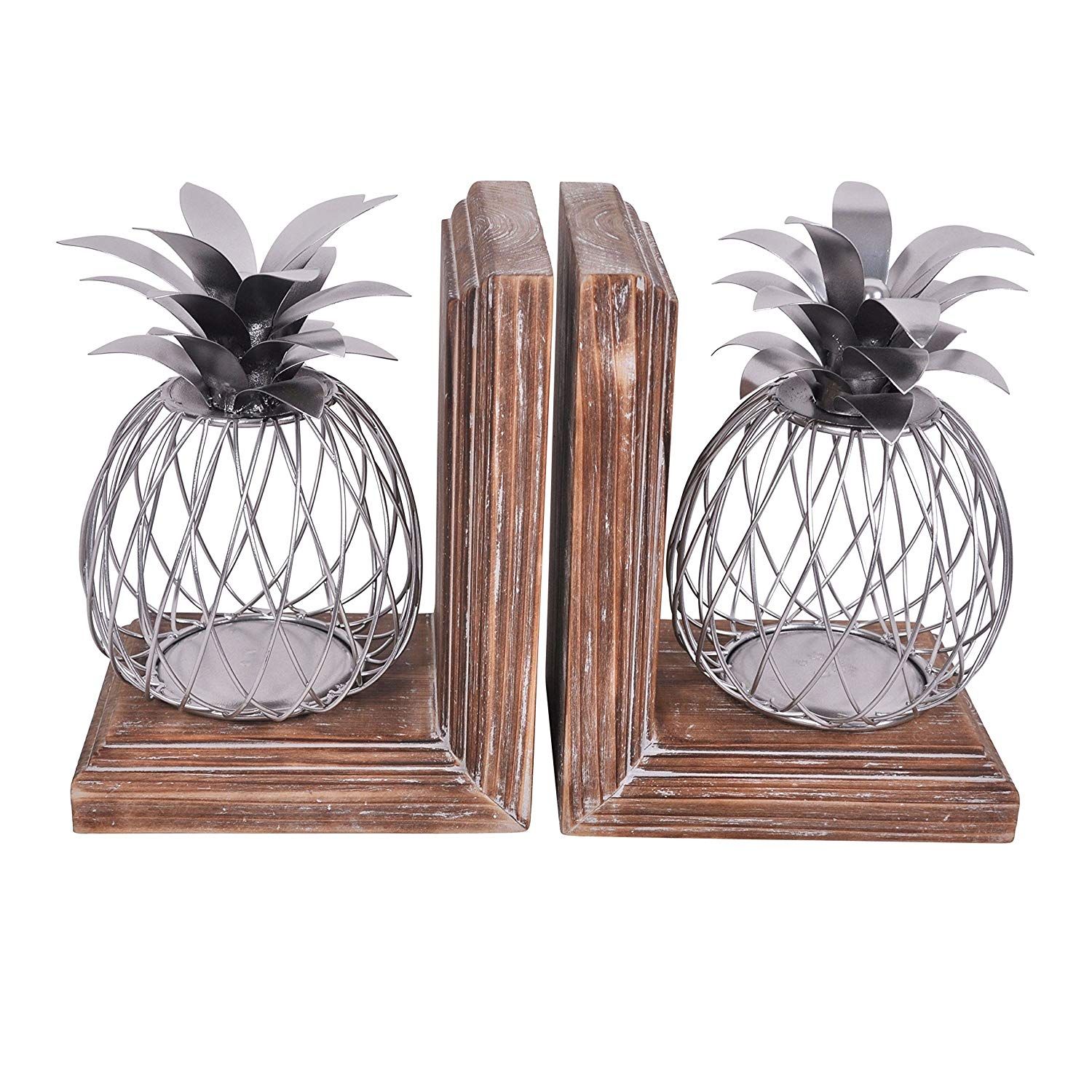 Metal and iron pineapple bookends. $78.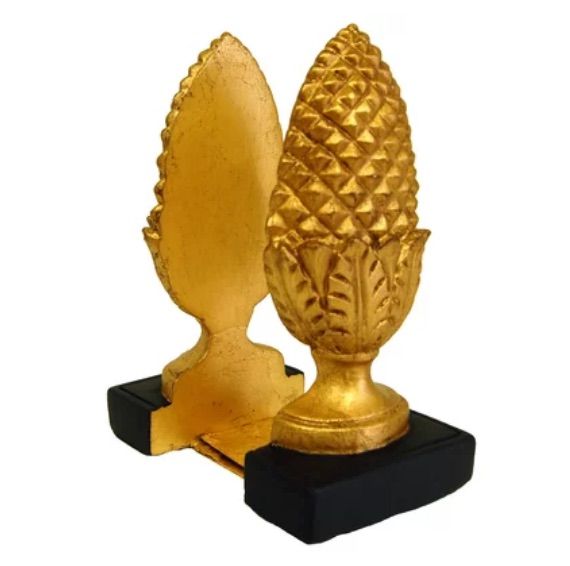 The perfect gold bookends. $80.
For something totally different, there are these gorgeous and beachy driftwood bookends. $54.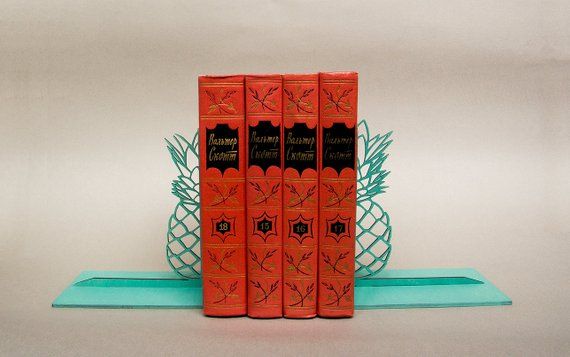 Handmade bookends with half a pineapple on each side. You can choose from a few color options, too. $40.
If you're in the market for even more bookends, check out these 10 great bookends on Etsy, fifty fabulous bookends, awesome geode bookends, and a collection of vintage and antique animal bookends.