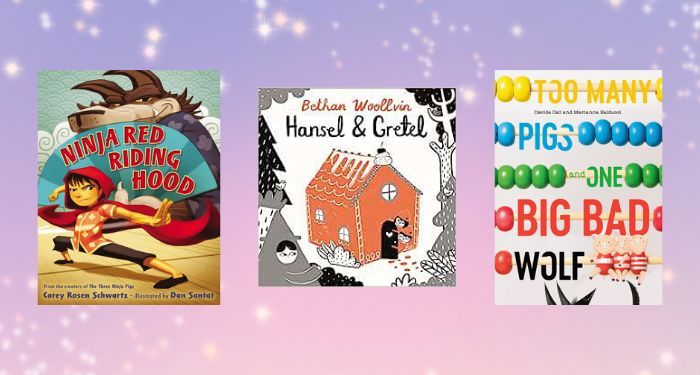 Children's
Picture Books that Provide a Twist on a Traditional Fairy Tale
This content contains affiliate links. When you buy through these links, we may earn an affiliate commission.
I am very lucky that I've recently been asked to help build the collection of a local Primary (Elementary) school's library space. This has not been an easy task but it has been one that I've really enjoyed working on. When starting out with this endeavour, I tried to ask myself what kinds of books would be most effective when trying to engage with ages 5 to 10.
Two things kept coming back to me time and time again. They will want to laugh and they will want to see themselves in the books that they read. These are two things that I think about a lot as a school librarian. It can be hard, especially in the UK, to find diverse books, particularly when it comes to picture books. When children see their cultures, their families, their religions, and their backgrounds written in genuinely and not as some throwaway tick-box exercise, they can have a real connection with the story.
More importantly, it tells them that their lives and their stories matter. I have really loved gathering books under this premise for the library, and I hope to share a small collection of them with you below, I hope you enjoy reading about them, I highly recommend them all!
---
I hope you have enjoyed seeing these amazing picture books! There are loads out there that you can discover, it's always great to see all the different takes on these fairy tales!