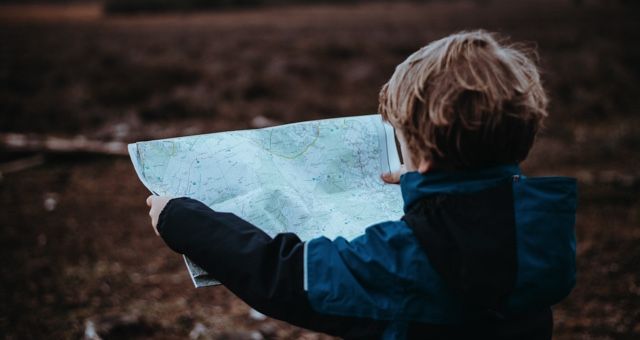 Children's
50 Must-Read Picture Books to Transport You to Another Place
This content contains affiliate links. When you buy through these links, we may earn an affiliate commission.
To travel is to live, so said Hans Christian Andersen. I love to travel, to see new places and cultures, and to meet new people. I think it is an immensely rich and rewarding experience, and one that I do not take for granted. For those who don't have the time or money to travel, there is always books. There is enough out there on great travel books for adults (whether travel lit, or simply books set in another place), but there seemed to be little in the way of guides for children's armchair travelling.
This is a list of children's books where the setting is important to or evident in the story. The place might be at the forefront and influence everything about the story explicitly. Or it might be a little more subtle. Either way, the setting shines through the illustrations or text or both. I have also picked books that have a plot and characters, so these are not factual, 'Let's learn about Country!' type books. I have nothing against those kinds of books, but for this list I wanted the children's version of being transported to another place through the story. This is, first and foremost, a list of good books to read at storytime, and not a list of potential geography class textbooks (and I say this as a geographer).
(Note: all descriptions from Goodreads or Amazon; those marked with an asterisk are ones I especially loved and hit the mark of armchair travel).
Asia
Renowned picture book creator Jeanette Winter tells the story of a young girl in Afghanistan who attends a secret school for girls.
Wishing a better life for her family, Ary, a poor Cambodian girl, longs to buy a bird from the bird lady and set it free. According to tradition, the bird will carry her wishes into the wide open sky, where, they will be fulfilled.
China: Mei-Mei Loves the Morning by Margaret Holloway Tsubakiyama, illustrated by Cornelis Van Wright and Ying-Hwa Hu
Mei-Mei's morning begins on Grandpa's bicycle. Along the busy streets they ride, through the round moon gate to the park. They play games, practice tai-chi, and drink tea with their friends. No wonder Mei-Mei loves the morning.
India: Monsoon by Uma Krishnaswami, illustrated by Jamel Akib
Children play, birds call, and grownups go about their business during the hot days of summer in northern India. But in the bustle of street and marketplace, everyone is watching, waiting for those magical clouds to bring their gift of rain to the land. Through the observations of one young girl, the scents and sounds, the dazzling colors, and the breathless anticipation of a parched cityscape are vividly evoked during the final days before the welcome arrival of the monsoon.
* Japan: Chibi: A True Story From Japan by Barbara Brenner and Julia Takaya, illustrated by June Otani
When Oka-san, a brown-and-gold duck, selects the Mitsui Office Park as the perfect spot for her nest, people flock from downtown Tokyo to watch the ducklings hatch. A modern-day Make Way for Ducklings, set in Japan.
Korea: The Trip Back Home by Janet S. Wong, illustrated by Bo Jia
These are the gifts brought across the ocean to Korea: Leather gloves. An apron with pockets like flowers. A book with pictures and simple words. What is given in return? Simple gifts like these–and so much more.
* Mongolia: The Moose of Ewenki By Gerelchimeg Blackcrane, illustrated by Jiu Er, translated by Helen Mixter
From one of China's most beloved, bestselling children's authors comes this touching story of friendship and empathy, which celebrates the traditional way of life for the Indigenous Ewenki peoples of Mongolia.
Chandra and her sister Deena see a demonstration of a magic light, a solar-powered lantern, at a market near their home in Nepal and are determined to buy one, knowing it will help their little brother's cough to stop using kerosene lamps.
Pakistan: Four Feet, Two Sandals by Karen Lynn Williams and Khadra Mohammed, illustrated by Doug Chayka
When relief workers bring used clothing to the refugee camp, everyone scrambles to grab whatever they can. Ten-year-old Lina is thrilled when she finds a sandal that fits her foot perfectly, until she sees that another girl has the matching shoe. But soon Lina and Feroza meet and decide that it is better to share the sandals than for each to wear only one. As the girls go about their routines washing clothes in the river, waiting in long lines for water, and watching for their names to appear on the list to go to America the sandals remind them that friendship is what is most important.
Philippines: Pan de Sal Saves the Day by Norma Olizon-Chikiamco, illustrated by Mark Salvatus
A heart-warming story of a young Filipino girl who builds self-confidence after spending a day with her classmates, Pan de Sal Saves the Day: A Filipino Children's Story is an award-winning inspiring tale for young children everywhere.
Thailand: Mela and the Elephant by Dow Phumiruk, illustrated by Ziyue Chen
Mela sets out to explore the river outside her village but quickly ends up in trouble when her little boat is swept downstream and into the dense jungle. She encounters a crocodile, a leopard, and some monkeys, offering each a prize return for helping her find her way home but the animals snatch up their rewards without helping Mela back to her village. Just when she's about to give up, an elephant shows Mela that kindness is its own reward. This new fable is told with authentic Thai customs and includes an author's note with more Thai traditions and language.
Middle East
Israel: Snow in Jerusalem by Deborah da Costa, illustrated by Cornelius Van Wright and Ying-Hwa Hu
Avi and Hamudi are two boys who live in Jerusalem's Old City—Avi in the Jewish Quarter and Hamudi in the Muslim Quarter. To each boy, the other's neighborhood is an alien land. And although neither boy knows it, both are caring for the same beautiful white stray cat.
* Iran: The Girl With a Brave Heart by Rita Jahanforuz, illustrated by Vali Mintzi
After showing kindness to a strange old woman, Shiraz receives the gift of beauty but her lazy and unkind stepsister, Nargues, suffers a less pleasant fate in this adaptation of the Grimm's fairy tale, Mother Hulda, reset in Tehran, Iran.
Europe
Russia: I See the Sun in Russia by Dedie King, illustrated by Judith Inglese
Through the eyes of a child, I See the Sun in Russia is the story of a day in the life of Anton, a young boy growing up in St. Petersburg, Russia.
London is calling! Come along on a mother-daughter day trip as they wend their way past the changing of the guard at Buckingham Palace, through Trafalgar Square, and on to Covent Garden. Listen closely and you might just learn a secret about the Whispering Gallery in Saint Paul's Cathedral. Then it's on to the Tower of London and the river Thames, where a fold-out surprise awaits. Readers will be enchanted by Salvatore Rubbino's cheerful, sophisticated illustrations and abundant trivia about the one and only city of London.
* France: Adèle & Simon, by Barbara McClintock
When Simon's older sister, Adèle, picks him up from school, he has his hat and gloves and scarf and sweater, his coat and knapsack and books and crayons, and a drawing of a cat he made that morning. Adèle makes Simon promise to try not to lose anything. But as they make their way home, distractions cause Simon to leave something behind at every stop. What will they tell their mother?Detailed pen-and-ink drawings – filled with soft watercolors – make a game of this unforgettable tour through the streets and scenes of early-twentieth-century Paris. Illustrated endpapers extend the fun by replicating a 1907 Baedeker map of Paris.
Like the other Sasek classics, This is Munich is a facsimile edition of his original book, which was first published in 1969. The brilliant illustrations have been meticulously preserved and facts updated for the twenty-first century. The charming illustrations coupled with Sasek's playful narrative make for a perfect souvenir that will delight both children and parents. Sasek introduces children—and many adults alike—to the ancient Bavarian capital. Stops include the New Town Hall, the Frauenkirche cathedral, and Munich's most famous beer hall.
This is Greece captures the flavor and tradition of the birthplace of Western civilization. There's Athens, with its spectacular views of the Acropolis, the Parthenon, temples, theaters, and marketplaces; architecture-renowned Corinth; Mycenae, inhabited since 3000 B.C.; Olympia, home of the gods; Delphi, famous for its legendary oracle; and the beautiful isles. There's also modern-day Greece, where life is lived on street corners, in squares, and at tables amid reminders of the past.
Hungary: Hanna's Cold Winter by Trish Marx, illustrated by Barbara Knutson
Hanna was a hippopotamus in the Budapest zoo. Hanna and the other hippos thrived in the warm springs which flowed from the ground. One winter, however, it was so cold that the river froze. There was a war going on, and the people and animals were starving. But the people of Budapest made a plan to save their beloved hippos.
Iceland: Night Light by Roslyn McMurray, photographs by Wesley Nickerman
This book follows the story of a young sheep, Humi. Humi lives in Iceland, The Land of Fire and Ice. Iceland is a remarkably beautiful country with hot springs, mountains, waterfalls galore, and magnificent sunsets, but during the winter time it's dark for the majority of the day. This is most unfortunate for Humi because he is afriad of the dark. He stays inside, wishing he could go out with his friends, but the dark is too scary. Through a series of adventures however, he learns that not everything that comes out at night is scary – some things are beautiful, too.
Once upon a time there was a little girl called Fiona who lived in Dublin. But Dublin is full of colorful characters and creatures from the fairytale realm. Often not seen or heard, they reside in some of Dublin's most famous locations and landmarks! Fiona's on a journey to Granny's house ….but who's that following her through the streets? Travel across the city with Fiona and her fantastic friends in this modern Dublin fairytale. With beautiful and quirky illustrations by the author.
Torill Kove's grandmother often told stories to Torill when she was a young girl. One in particular revolved around ironing shirts for the King of Norway.In My Grandmother Ironed the King's Shirts, Kove follows a thread of family history, embroidering it with playful twists along the way, imaginatively rendering her grandmother's life and work in Oslo during World War II.
Miracle Dogs of Portugal is the almost-true story of historical figure Henry the Navigator and the dog that saved his life – Milagro the Portuguese Water Dog. Set against a backdrop of actual historical events, the story is sure to remind kids of all ages to love their friends, summon their courage and follow their dreams.
The Little Matador comes from a long line of proud bullfighters, but he would rather draw a bull than fight one! Despite his father's best efforts to get him to follow tradition, the Little Matador spends most of days daydreaming and sketching animals in the meadow.One day when the Little Matador is caught "making a scene" in the town square-drawing a scene, that is-his father decides he's had enough! The Little Matador gets dragged to the arena to face his first bull. He may have decided he's not going to fight, but the bull has other plans. That is, of course, until the Little Matador pulls out his sketch pad. Our talented hero may have won over the bull, but can he overcome his father's disapproval?
This book tells the old story of Sankta Lucia through the eyes of three children in modern-day Sweden.The book follows the adventures of Sofie, Louise, and Carl as they prepare for Lucia Day, December 13th. On that day, many Swedish people celebrate the legacy of Lucia and the coming of the light with coffee, saffron buns, ginger snaps, and wonderful singing.
Africa
There is so much in store on this incredible journey – enormous statues and temples, the legendary Sphinx, tombs and mummies, and of course the Great Pyramids.
Gambia: One Plastic Bag by Miranda Paul, illustrated by Elizabeth Zunon
Plastic bags are cheap and easy to use. But what happens when a bag breaks or is no longer needed? In Njau, Gambia, people simply dropped the bags and went on their way. One plastic bag became two. Then ten. Then a hundred.The bags accumulated in ugly heaps alongside roads. Water pooled in them, bringing mosquitoes and disease. Some bags were burned, leaving behind a terrible smell. Some were buried, but they strangled gardens. They killed livestock that tried to eat them. Something had to change.
Isatou Ceesay was that change. She found a way to recycle the bags and transform her community. This inspirational true story shows how one person's actions really can make a difference in our world.
Kenya: Mama Panya's Pancakes by Mary and Rich Chamberlin, illustrated by Julia Cairns
On market day, Mama Panya's son Adika invites everyone he sees to a pancake dinner. How will Mama Panya ever feed them all? This clever and heartwarming story about Kenyan village life teaches the importance of sharing, even when you have little to give.
* Morocco: Mirror by Jeannie Baker
An innovative, two-in-one picture book follows a parallel day in the life of two families: one in a Western city and one in a North African village.Somewhere in Sydney, Australia, a boy and his family wake up, eat breakfast, and head out for a busy day of shopping. Meanwhile, in a small village in Morocco, a boy and his family go through their own morning routines and set out to a bustling market. In this ingenious, wordless picture book, readers are invited to compare, page by page, the activities and surroundings of children in two different cultures. Their lives may at first seem quite unalike, but a closer look reveals that there are many things, some unexpected, that connect them as well. Designed to be read side by side — one from the left and the other from the right —these intriguing stories are told entirely through richly detailed collage illustrations.
Nigeria: Baby Goes to Market by Atinuke, illustrated by Angela Brooksbank
Join Baby and his doting mama at a bustling southwest Nigerian marketplace for a bright, bouncy read-aloud offering a gentle introduction to numbers.
South Africa: Goal! By Mina Javaherbin, illustrated by AG Ford
A lyrical, strikingly illustrated story celebrates the unifying power of soccer.In a dusty township in South Africa, Ajani and his friends have earned a brand-new, federation-size soccer ball.
They kick. They dribble. They run. They score. These clever boys are football champions! But when a crew of bullies tries to steal their ball, will Ajani and his friends be able to beat them at their own game?
Tanzania: Under the Same Sun by Sharon Robinson, illustrated by AG Ford
A Tanzanian family welcomes their Auntie Sharon and Grandmother Bibi from America for a very special occasion: a surprise safari in honor of the matriarch's 85th birthday.
Americas
* Arctic: In the Sky at Nighttime by Laura Deal, illustrated by Tamara Campeau (1 October 2019)
In the sky at nighttime, the northern lights dance, a mother's song sways on the breeze, and a raven roosts atop a tall building, bathed in the light of the moon.
This lyrical poem sends readers sailing through the Arctic night sky to see and hear the unique beauty of a Northern night.
Argentina: On the Pampas by Maria Cristina Brusca
An account of a little girl's idyllic summer at her grandparents' ranch on the pampas of Argentina.
One day, a man exhausts himself trying to chop down a giant kapok tree. While he sleeps, the forest's residents, including a child from the Yanomamo tribe, whisper in his ear about the importance of trees and how "all living things depend on one another" . . . and it works. Cherry's lovingly rendered colored pencil and watercolor drawings of all the "wondrous and rare animals" evoke the lush rain forests, as well as stunning world maps bordered by tree porcupines, emerald tree boas, and dozens more fascinating creatures.
Canada: The Pencil by Susan Avingaq and Maren Vsetula, illustrated by Charlene Chua
Susan and her sister, Rebecca, love watching their mother write letters to people in other camps. Their mother has one precious pencil, and she keeps it safe in her box for special things. One afternoon, Anaana leaves the iglu to help a neighbour, and Susan, Rebecca, and their brother Peter are left with their father. They play all their regular games but are soon out of things to do-until Ataata brings out the pencil! As Susan draws and draws, the pencil grows shorter and shorter. What will Anaana think when she comes home? Based on author Susan Avingaq's childhood memories of growing up in an iglu, this charming story introduces young readers to the idea of using things wisely.
* Colombia: Waiting for the Biblioburro by Monica Brown, illustrated by John Parra
Ana loves stories. She often makes them up to help her little brother fall asleep. But in her small village there are only a few books and she has read them all. One morning, Ana wakes up to the clip-clop of hooves, and there before her, is the most wonderful sight: a traveling library resting on the backs of two burros—all the books a little girl could dream of, with enough stories to encourage her to create one of her own.
* Cuba: All the Way to Havana by Margarita Engle, illustrated by Mike Curato
Together, a boy and his parents drive to the city of Havana, Cuba, in their old family car. Along the way, they experience the sights and sounds of the streets–neighbors talking, musicians performing, and beautiful, colorful cars putt-putting and bumpety-bumping along. In the end, though, it's their old car, Cara Cara, that the boy loves best. [Note: It was this book that sparked the idea for this post.]
From the clip, clop of the milkman's mule in early morning to the clic, clac of her father's abacus at night, a young girl tells about a day in her family's store and home in Guatemala City.
Every winter, a young girl flies to Haiti to visit her Auntie Luce, a painter. The moment she steps off the plane, she feels a wall of heat, and familiar sights soon follow — the boys selling water ice by the pink cathedral, the tap tap buses in the busy streets, the fog and steep winding road to her aunt's home in the mountains.
Jamaica: The Tangerine Tree by Regina Hanson, illustrated by Harvey Stevenson
When Ida finds out that Papa must leave Jamaica to work in America, she's heartbroken. But there is some consolation in knowing that Papa needs her to care of the tangerine tree while he's away, and his parting gift of a book comes with a promise: he'll be home again by the time she's able to read it.
The first time Abuela holds Nina, her heart overflows with tenderness. And as Nina grows up, she and Abuela spend plenty of time together. Abuela can't help thinking how much she'd like to give Nina a very special treat, so she saves a little bit of her money every week — a few pesos here, a few pesos there. When the world turns upside down, Abuela's dream of a surprise for Nina seems impossible. Luckily, time spent together — and the love Abuela and Nina have for each other — could turn out to be the very best gift of all.
* Paraguay: Ada's Violin by Susan Hood, illustrated by Sally Wern Comport
Ada Ríos grew up in Cateura, a small town in Paraguay built on a landfill. She dreamed of playing the violin, but with little money for anything but the bare essentials, it was never an option…until a music teacher named Favio Chávez arrived. He wanted to give the children of Cateura something special, so he made them instruments out of materials found in the trash. It was a crazy idea, but one that would leave Ada—and her town—forever changed. Now, the Recycled Orchestra plays venues around the world, spreading their message of hope and innovation.
This rhyming text travels from Lake Titicaca all the way to the city of Cusco for the marvelous Inti Raymi Festival. Young readers will meet children from many areas of southern Peru who are traveling to the festival, each using a different mode of transportation.
USA: Our Great Big Backyard by Laura Bush and Jenna Bush Hager, illustrated by Jacqueline Rogers
An exuberant picture book tribute to our national parks and the importance and fun of connecting with nature. Our Great Big Backyard follows Jane, whose plans of spending the summer playing video games with her friends are dashed when her parents announce that her family is going on a road trip to national parks around the country. Yet somewhere between the Everglades and Big Bend National Park, things begin to change.
Oceania
Sophie Scott is only nine years old, but she's going to Antarctica on an icebreaker with her dad, the ship's captain. During he voyage to Mawson Station and back, Sophie keeps a diary. She sees icebergs, penguins, seals and whales. She makes new friends, wonders at the southern lights and even becomes stranded in a blizzard.
The year I turned eight, Mum and Dad took us on a trip around Australia. Luke, Billy and I missed school for the whole winter term.
Join Grace and her family on their adventurous and sometimes funny expedition. A warm, heartfelt story based on an actual journey undertaken by the much-loved, award-winning author and illustrator, Alison Lester.
This book invites young readers to spend a day with Tui; a small Fijian boy, as he explores the reef and ocean near his home.The adventurous and water-loving Tui starts his day by exploring the beach with friends and finding kasikasi crabs. As Tui and his friends wade into the shallow waters they encounter beautiful blue starfish and schools of small fish near the reef. They swim to deeper waters and they find larger marine animals like the gentle turtle and a camouflaged octopus hidden in the rocks. Tui's sea animal friends eventually lead him to the shining underwater treasure!
Micronesia: The Biggest Soap by Carole Lexa Schaefer, illustrated by Stacey Dressen-McQueen
It's laundry day on a South Pacific island, and Kessy is proud that Mama has chosen him to go to Minda's Store to buy the biggest soap. But he'll have to hurry if he wants to get back in time for the storytelling that accompanies the washing, so off he goes — as fast as a typhoon wind! Along the way there are plenty of surprises, but Kessy returns with just enough soap to finish the wash and in time to tell stories galore from his big adventure.
Here is the incredible story of Elizabeth, a real-life elephant seal who made her home in the Avon River in the city of Christchurch, New Zealand. When Elizabeth decides to stretch out across a two-lane road, the citizens worry she might get hurt or cause traffic accidents, so a group of volunteers tows her out to sea. But Elizabeth swims all the way back to Christchurch. The volunteers catch her again and again—each time towing her farther, even hundreds of miles away—but, still, Elizabeth finds her way back home.