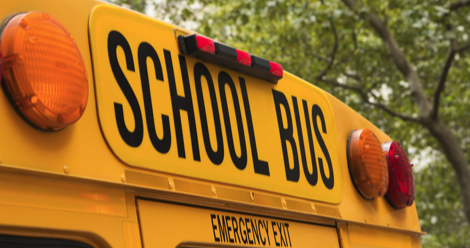 Children's
6 Back-to-School Picture Books for Nervous Kids
This content contains affiliate links. When you buy through these links, we may earn an affiliate commission.
If you've got a little one in your life, you might be aware of the back-to-school blues. For some kids, this will be their first time spending a significant time away from family each day. For others, school is familiar but still a stressful experience. And sometimes, you'll interact with kids who are excited to go for the first time or return to school and want to celebrate the occasion with a book. Whatever your needs, here are six back-to-school picture books for nervous kids, to calm, soothe, and celebrate the start of the school year.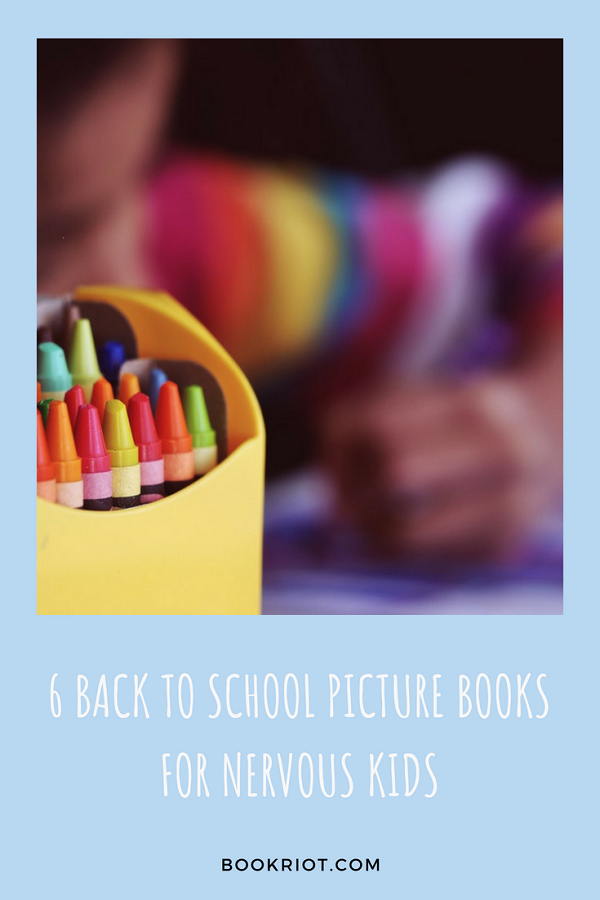 School Bus
by Donald Crews, illustrated by Donald Crews
Renowned author-illustrated Donald Crews brings the school bus to life with his aptly-titled School Bus. With simple and bold illustration, the narrator walks the reader through what a school bus is, its purpose, and its process. For kids who are anxious about getting on a school bus, this gentle introduction will help soothe fears. Crews's simple language makes the book ideal for young students. Meanwhile, the narrative of the book reassures children buses will return them safely home at the end of the school day.
For the born-class clowns and troublemakers, give How Do Dinosaurs Go to School? a try. Yolen describes dinosaurs behaving inappropriately in the school setting through a series of questions accompanied by detailed and silly illustrations. By the end, the narrator affirms that dinosaurs do not behave in such ways, and instead does things like raising their hands and standing up for their friends. A rhyme scheme makes the book a fun one to read aloud and each dinosaur is labeled by its identified, lending an extra lesson to this fun back to school picture school book.
Mouse inadvertently goes to school when he hides in a child's backpack. Throughout his adventure, Mouse discovers musical instruments, toys, crayons, snacks, and other fun elements of school. Erdogan provides adorable illustrations alongside Thompson's fun prose, which includes plenty of sound words great for building phonetic awareness.
For the little adventurer in your life, try Mission: Back to School which makes the school life the spy life. This colorful narrative includes fun new vocabulary ("rendezvous," "decoding," and "rogue" are just a few!) as the school day is translated into a spy caper. For students who imagine school as a boring place, Mission: Back to School just might convince them otherwise with brightly-colored illustrations and a thrilling take on school.
For the little one who loves farm animals (and who doesn't?) A Place Called Kindergarten eases nerves for new kindergarteners. Moments of humor lighten this fun story about a boy who leaves his farm behind for school while his farm animal companions wonder about his day. Before long, Tommy returns and tells the animals all about his day, including a little about the ABCs. New kindergarteners who don't know what to expect at school will soon be put at ease with A Place Called Kindergarten.
The Kissing Hand
by Audrey Penn, illustrated by Ruth E. Harper and Nancy M. Leak
If you haven't already heard of The Kissing Hand, allow me to change your life. Perfect for nervous kiddos who are afraid of being away from their parents or guardians for the duration of school, this back to school picture book not only is an adorable story, but also provides a practical action parents/guardians can take to soothe their child's fears. I won't give it away—you'll have to read to find out for yourself—but suffice to say the gorgeous illustrations of raccoon school and the endearing Chester will steal your and your child's hearts.
Find another back to school picture book suggestion or two here and visit our picture book archive for more great picture book recommendations and love.