This content contains affiliate links. When you buy through these links, we may earn an affiliate commission.
There are some wonderful and original picture books out there about what is arguably the most important day of the year: the birthday. Is there any day greater? A day all about you! There are candles and presents and cake and love and attention. Here are a handful of my favourite picture books about birthdays all about that glorious day.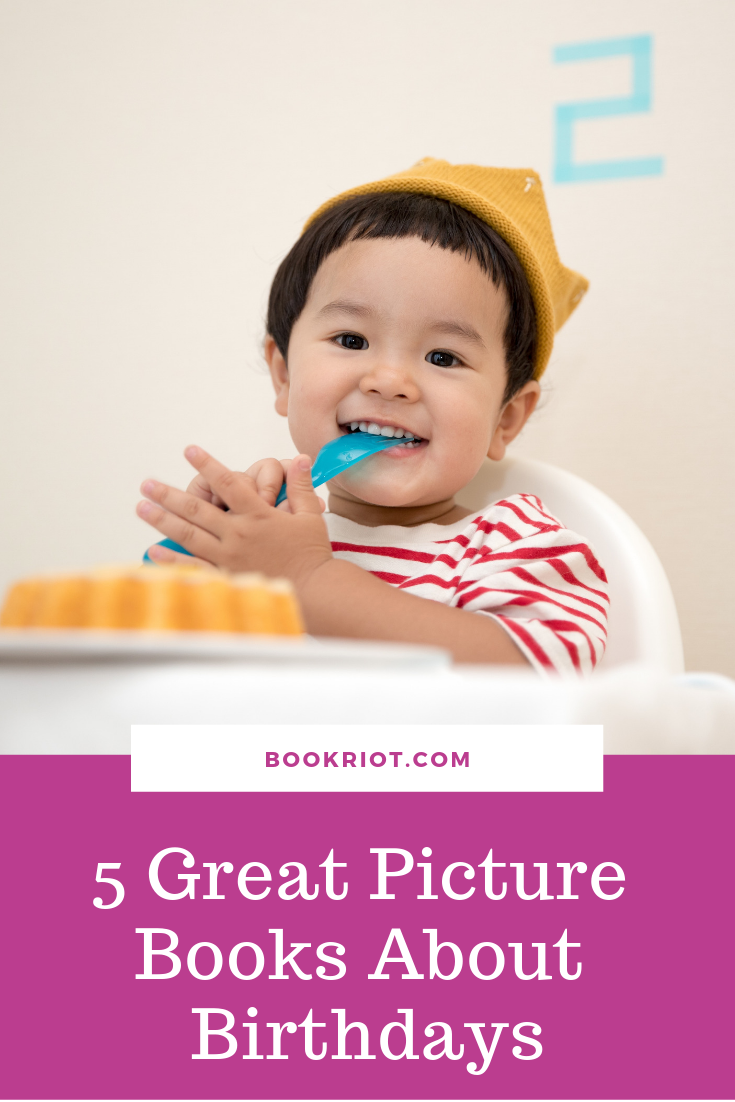 Sometimes you come across a book so delightful and wonderful that you simply must tell the world about it. Ten Rules of the Birthday Wish is one such book. Out of the many, many great children's picture books I've read since my daughter was born (it feels like children's books are the ONLY books I read these days. I open a grown-up book and get a bit of a shock: 'What do you mean, there are no pictures?'), there only a handful that make me want to tell everyone to read. This book outlines the very important rules of one very important wish: the birthday wish. It begins with: 'Rule no. 1: It must be your birthday. Or close to your birthday. Sometime in the last or next week, your age should have increased by one. Unless you are a beetle, bug, or insect…' This warm and humorous tone continues for the next nine rules, and this voice is not found only in the text but also in the accompanying illustrations. The illustrations include funny little asides and footnotes, and it is these little things that I find increase my enjoyment of picture books. This is definitely a book for both adults and children, and is a worthy inclusion in the sub-genre of 'picture books about birthdays'. (I've also written about my love for this book here.)
When's My Birthday? by Julie Fogliano, illustrated by Christian Robinson
This book captures perfectly the excited anticipation leading up to the big day, and you can hear the youthful impatience in the narrator's voice ('will my birthday be on tuesday? will my birthday be tomorrow? will my birthday be in winter?') as well as the excitement when the day finally arrives ('here's my birthday! happy happy! hee! hee! hee!'). Christian Robinson is one of my favourite illustrators and his artwork in this is gorgeous.
A lot of children's books we own feature animals (I'm pretty sure we have more books with animals as characters than humans) so I had to include an animal birthday one on this list. It's Cow's birthday and Mouse and Pig are going to make him a cake! But Duck keeps randomly interjecting and wanting to stick a turnip in. This is a hilarious book about generosity, friendship, grace, and really knowing and understanding our friends.
Big Red Lollipop by Rukhsana Khan, illustrated by Sophie Blackall
This one might technically not belong on this list because I think the bigger theme and lesson to draw from this is about sibling relationships and difficulties in merging cultures. But I'm including it because I love how those two themes are presented in this book, and the book DOES involve a birthday party so I think it counts. In fact, the birthday party is the catalyst for the lessons. Rubina is forced to take her younger sister to a classmate's birthday party, and all sorts of embarrassing things happen. And then her sister steals her lollipop. Later, Rubina has an opportunity to (kind of) let her little sister get a taste of her own medicine but in the end, love and kindness wins. And isn't that what birthdays should be about?
A little boy has a birthday and he makes a birthday cake with a little help from his friends. This is basically an adorable tale about the ingredients of birthday cake and how lovely it is to be able to share nice things like cake with friends.