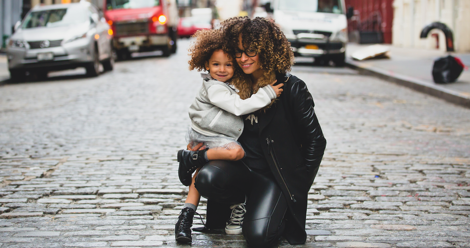 Children's
Picture Books About Adoption for Gotcha Day
This content contains affiliate links. When you buy through these links, we may earn an affiliate commission.
This month marks my 27th "Gotcha Day" in the good ole' US of A. In case this is new vocab for you, Gotcha Day, "Plane Day", or "Coming Home Day" in my family, is the day that I came home to America to my parents.
Growing up in mostly white Iowa, it didn't take long for both my sister and I to figure out that we looked kinda different from our parents. I don't remember the exact conversation, but it must have been extremely early in my life—for as long as I can remember, I've known that I was adopted from Korea. I was also lucky enough (although I didn't recognize it at the time) to attend a Korean culture summer camp that helped me meet other adoptees and learn more about my homeland.
The Krugs were/are a reading fam, and the parentals read many books to us as kids that talked about adoption and having a different family.
Putting this list of picture books about adoption together got me feeling some kind of way. I hope they help young adoptees understand their history and feel less alone, like they did for me. These are my favorite picture books about adoption that were read to me as a little girl, and some that came recommended from parents with internationally adopted kids. (And, if you have older kids, check out our list of YA books about adoption.)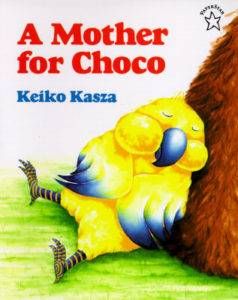 A Mother for Choco, Keiko Kasza
Choco is a young bird without a mother. He goes around to different animals, but is disheartened when they all tell him they cannot be his mother because they look nothing like him. He then meets a bear, who despite also being different from him, asks if she can be his mother.
A Koala for Katie, Jonathan London, Cynthia Jabar

Katie is an adoptee who, while wandering at the zoo, wonders where babies come from. She "adopts" a toy koala from the gift shop and learns what it takes to be a mother. There's a focus on explaining the difference between biological and adoptive parents.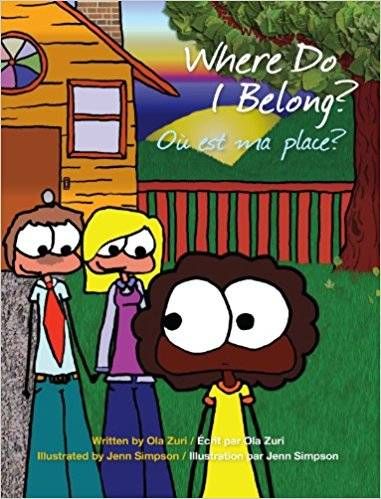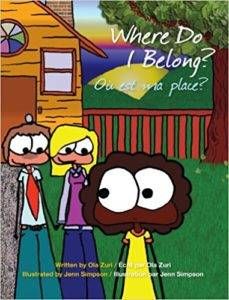 Where Do I Belong, Ola Zuri

A transracially adopted boy feels out of place in his family. An adoptee herself, Zuri, doesn't sugar coat the feelings of confusion and need for identity that are common.
Families Are Different, Nina Pellegrini
Korean adoptee, Nico, begins to notice that she doesn't look like her parents and is upset when she sees the families of her best friends. Her parents explain to her that all families are different, whether they're single parent, divorced, or same-sex, but they're all held together by the same thing: love.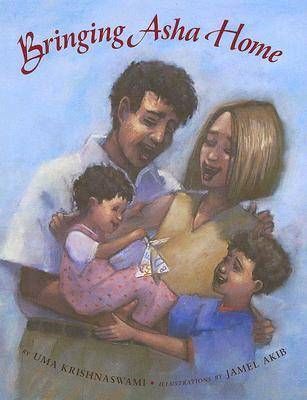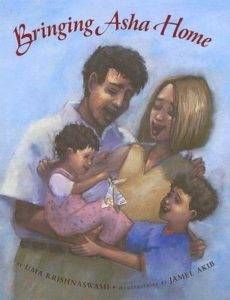 Bringing Asha Home, Uma Krishnaswami
Told from the perspective of Arun, who is awaiting the arrival of his little sister from India. He is anxious to meet her, but the family runs into problems with paperwork and other red tape along the way. Despite the obstacles, Arun still finds ways to connect with his future sibling across the world.
Horace, Holly Keller

Horace is a leopard in a family of tigers. He often feels out of place because of his spots versus his family's stripes. He runs away to find a family that looks like him, and ends up learning what family really means.
The Red Thread: An Adoption Fairy Tale, Grace Lin
Based on the Chinese belief that all those who are destined to belong together are connected by an invisible, red thread, the King and Queen follow their red thread to find a baby at the end.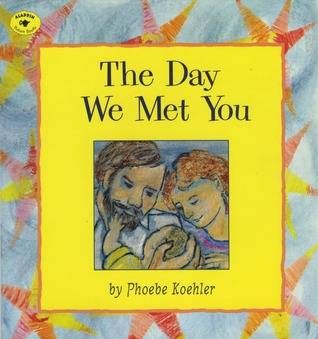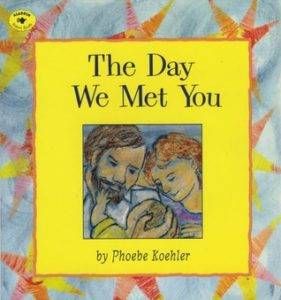 The Day We Met You, Phoebe Koehler

A couple prepares for the arrival of their baby. The book depicts the adoption process and how excited the future parents are.