This list of picture book biographies is sponsored by Owlkids Books, publisher of A Likkle Miss Lou and other children's books.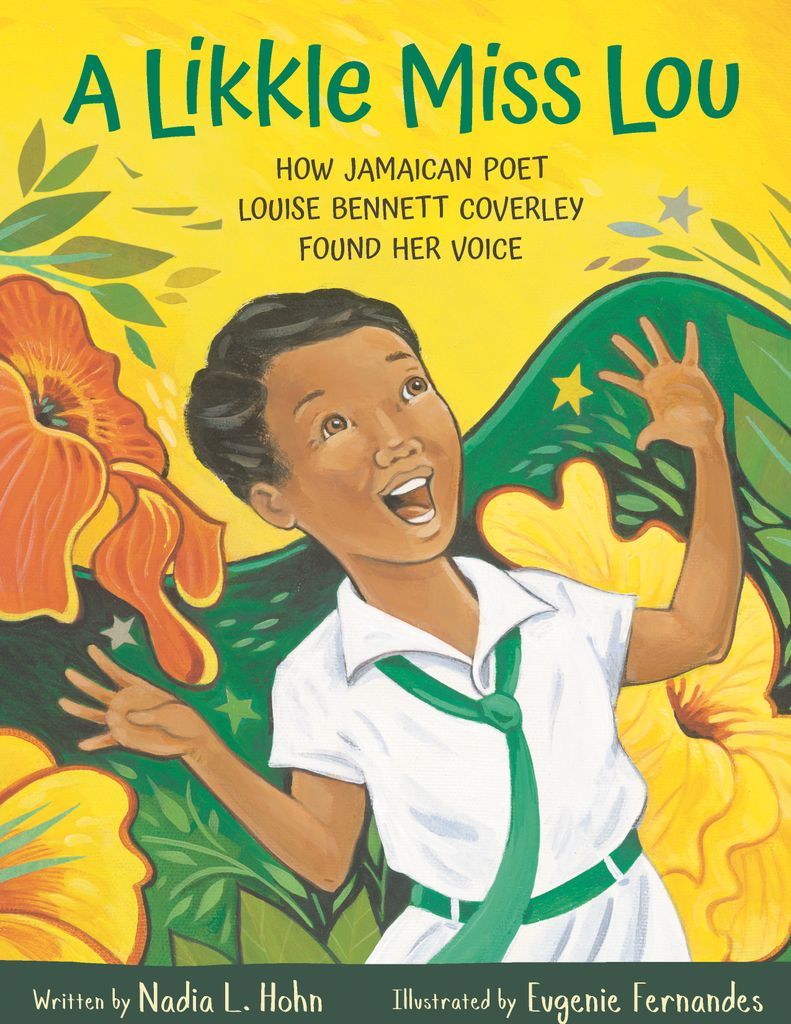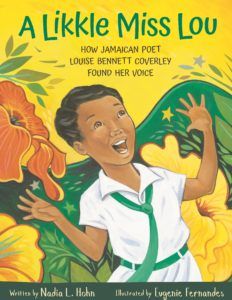 A Kirkus Reviews most anticipated picture book of fall 2019. The uplifting story of a girl finding her own voice, A Likkle Miss Lou is a modern ode to language, girl power, diversity, and the arts. Louise Bennett Coverley, or Miss Lou, was an iconic entertainer known for popularizing patois in the arts—helping to pave the way for artists like Harry Belafonte and Bob Marley. This picture book tells the story of Miss Lou's childhood in Jamaica, trying to find her own voice. "This joyful book celebrates the importance of language and taking it as your own." —Kirkus Reviews
---
The best picture book biographies introduce children to the person they might want to become one day. For girls, this is particularly important, as they can see female role models who exemplify courage, innovation, kindness, creativity, and other qualities in fields that are often male-dominated. Now more than ever, new picture books celebrate diverse female leaders whose stories have been overlooked, elevating their stories into the spotlight. This list showcases ten great recent picture book biographies by and about trailblazing women—get ready to inspire the young reader in your life.
Frida Kahlo and Her Animalitos by Monica Brown, Illustrated by John Parra
Monica Brown's acclaimed biography of Mexican artist Frida Kahlo creates an entryway into the revolutionary painter's life by building on Kahlo's love for animals. Over the years, Kahlo kept several pets including a black cat, a parrot, two monkeys, a fawn, turkeys, and even an eagle. Brown juxtaposes the "animalitos" alongside Kahlo, showing how she exemplified some of their qualities. This picture book also details how Kahlo's interest in Mexican and Aztec culture and history weaved into her art and love for animals.
Game Changers: The Story of Venus and Serena Williams by Lesa Cline-Ransome, Illustrated by James E. Ransome
The iconic sisters Venus and Serena Williams are athletes for the ages. In Game Changers, Lesa Cline-Ransome lets readers into the lives of these the Williams sisters, immersing us in their early training and ascent to the top of tennis. Cline-Ransome doesn't shy away from the discrimination Venus and Serena faced as people of color, and instead shows how the sisters changed the conversation with their once-in-a-generation skills.
The Girl Who Thought in Pictures: The Story of Dr. Temple Grandin by Julia Finley Mosca and Daniel Rieley
A champion of neurodiversity, Dr. Temple Grandin received her autism diagnosis young. In The Girl Who Thought in Pictures, Julia Finley Mosca dials into Temple's childhood as a young neurodiverse person, one whose creative thinking led to world-changing insights and discoveries. Mosca celebrates Grandin's divergent thinking while also helping readers understand the stress of sensory overload and physical contact. The playfully rhyming text is catchy and fun, perfect for readers who enjoy rhythm in their picture books.
Planting Stories: The Life of Librarian and Storyteller Pura Belpré by Annika Aldamuy Denise, Illustrated by Paola Escobar
Introduce children to the power of libraries—and the bold, compassionate librarians who lead them—with Planting Stories. This diverse picture book biography illuminates New York Public Library's first Puerto Rican librarian, Pura Belpré. After her immigration to America in 1921, Bulpré took a job in New York City's public library system, advocating for bilingual materials and leading inclusive story times. Kids reading Planting Stories will appreciate the ways that libraries are vital resources for communities. Planting Stories weaves in Spanish language, and a Spanish edition is also available.
Shark Lady: The True Story of How Eugenie Clark Became the Ocean's most fearless scientist by Jess Keating, Illustrated by Marta Alvarez Miguens
Aquariums are wondrous places, especially for children who are captivated by the surreal scenes and mysterious creatures drifting through the water. For Japanese American Eugenie Clark, seeing a shark tank was a formative experience. From that day on, Clark was obsessed with sharks. At a time when a career in science was largely limited to men, Clark became an ichthyologist (a scientist who specializes in fish) and gathered crucial research on sharks. Known as "Shark Lady," Clark helped establish methods of scuba diving for research. In Shark Lady, readers learn of Clark's background and career, including her efforts to promote marine conservation.
She Made a Monster: How Mary Shelley Created Frankenstein by Lynn Fulton and Felicita Sala
The legendary origins of Mary Shelley's Frankenstein are brought to life in this excellent picture book biography. With Sala's moody, atmospheric illustrations, Fulton sets the stage for the now-famous contest when poet Lord Byron challenged other writers to create a ghost story. In She Made a Monster, Fulton teases out the threads of influence that Mary Shelley would draw on to craft her chilling tale, an early work of science fiction and horror. Here we see Shelley yearning to live up to her mother, an acclaimed feminist, and her father, a notable author.
Turning Pages by Sonia Sotomayor, Illustrated by Lulu Delacre
I'll never forget when I heard that Sonia Sotomayor had been named to the Supreme Court. The first Hispanic and Latina justice on the Supreme Court, Sotomayor is also one of only four women to serve as Justice on the Court's history. The announcement that her nomination was confirmed gave me hope that we will see more diverse leaders shaping the country. In Turning Pages, Justice Sotomayor tells the story of her personal journey to get to the Supreme Court. Turning Pages empowers kids to see how they can take their earliest steps on a path to a place where they break barriers.
Voice of Freedom: Fannie Lou Hamer by Carole Boston Weatherford, Illustrated by Ekua Holmes
A Caldecott Honor Book, this biography tells the story of Fannie Lou Hamer, a Civil Rights leader. Hamer played a crucial role in the Freedom Summer of 1964 and gave an influential, televised speech at the 19654 Democratic National Convention to raise awareness of the Freedom Democrats, which she helped found. Weatherford's poetic writing is expertly paired to Ekua Holmes's vibrant mixed media illustration.
The World Is Not a Rectangle: A Portrait of Architect Zaha Hadid by Jeanette Winter
The first time I visited the Guggenheim Museum was a mind-bending experience. Seeing the breathtaking designs of the late Iraqi architect Zaha Hadid made me reconsider the way I see the world. In The World Is Not a Rectangle, Jeanette Winter introduces young readers to the remarkable life and work of this visionary artist. Winter charts how the sights of Hadid's childhood—Persian carpet design, Iraqi landscapes, and more—made an impression on Hadid and shaped her style as she blossomed into a leading architect. This Washington Post Best Children's Book of 2017 also addresses the skepticism and doubt Hadid faced as a Muslim woman in a white male-dominated industry.
Yayoi Kusama: From Here to Infinity! by Sarah Suzuki and Ellen Weinstein
This vivid picture book biography of Japanese artist Yayoi Kusama is authored by Sarah Suzuki, a curator at the Museum of Modern Art. On one pivotal day of her childhood in Japan, Kusama had a striking vision that the entire world was covered in polka dots. Influenced by Abstract impressionism, Kusuma later studied art, developing her look. Working with dots became her signature in a long career that has spanned everything from painting to poetry and performance art. In From Here to Infinity, readers are treated to Suzuki's expert take on Kusama's life, with punchy illustrations by Ellen Weinstein.
---
For more Book Riot coverage of diverse and feminist children's books, check out: