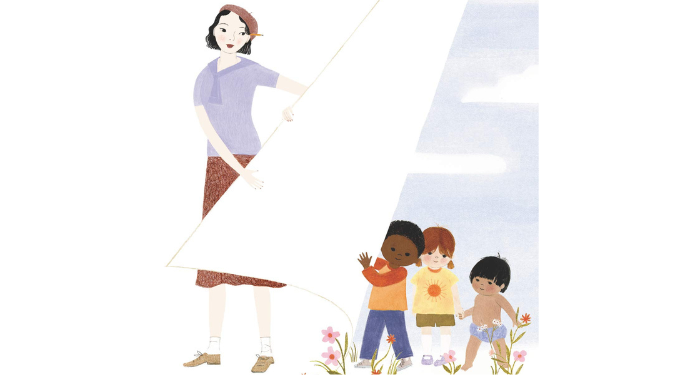 Children's
10 Picture Book Biographies of Authors to Show Kids How to Use Their Words
This content contains affiliate links. When you buy through these links, we may earn an affiliate commission.
I loved Little Women for many reasons, but I think there was a magic there knowing that Jo really was going to make it: she was going to grow up and write her book, and it would sell, and she would write more books. In the Betsy-Tacy books, Maud Hart Lovelace went even more into the nitty-gritty of the writer's process: Betsy would send her stories and poems off with self-addressed, stamped envelopes on a monthly rotation that she tracked in a notebook, a process that would-be authors used for decades before email and spreadsheets. I loved to read about the admin as much as the attic-dreaming.
I think that's why I find myself to be so drawn to these picture book biographies of various authors. They take many different approaches: some are paragraphs of facts, but some are like poems that tell one element of an author's life that illuminates the rest. There's admin and there's attic-dreaming.
These books, I think, can be a way to make creativity accessible to small children. We talk a lot about representation in children's books, and STEM careers can sometimes seem to get the flashier picture books, but I like that these picture books show children that they can use their words to describe their inner and outer worlds.
A note about diversity: I have spent a lot of time in the last few months reading picture book biographies of authors and I was shocked at the lack of books written by people of color. I was able to find books written about authors of color, but only two written by authors of color. While I'm talking about the ways these books can open up a world for young authors, I have to talk about how kids need to see people who look like them writing books in the present day, too.
---
Want more picture book biographies? Here's a great diverse list. And here's a list of picture book bios of awesome ladies. Looking for more nonfiction for little ones? Here's a list of picture books about creepy-crawlies.