10 Picture Book Author Quotes on Writing for Children
This content contains affiliate links. When you buy through these links, we may earn an affiliate commission.
I have always been a firm believer in the idea that picture books are for everyone—not just children, or even small children. Rather, picture books provide an opportunity for people of all ages to slow down, take a breath, and just experience the double spread of art that accompanies the text in a picture book. From hilarious to tragic to profound, picture books contain multitudes. And so do their creators! Here are ten quotes on writing for children from well known picture book authors and illustrators on why they write these books.
"I'm very lucky to write for children, because I don't have to deal with popular culture. I can just deal with core fundamental issues: jealousy, love, hatred, sadness, joy, wanting to drive a bus. The fundamental core emotional things. And just asking questions like, 'How do you know when you're in control? What is a friend? What are relationships between people?' These are all things that I haven't figured out yet. I'm very lucky in that I don't understand the world yet. If I understood the world, it would be harder for me to write these books." —Mo Willems, author of Don't Let the Pigeon Drive the Bus and the Elephant and Piggie series, among others. Source
"Work like this is a dancer's fantasy. Because ballet is so demanding, dancers' stage careers are short. They can only dream of going on and on forever. With art, I can go on and on, and for me it's the only work that compares in intensity and joy." —Rachel Isadora, former ballet dancer. Author of Lili at Ballet and Say Hello, among others. Source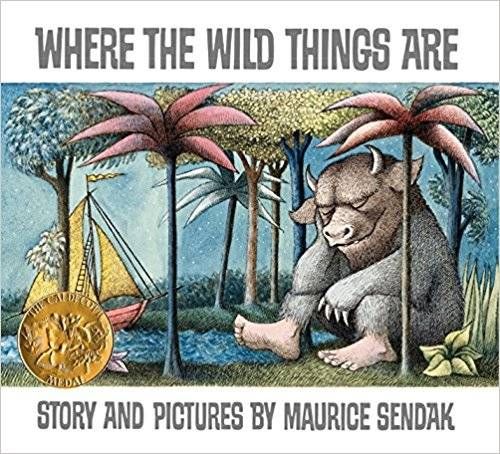 "The question I am obsessed with is: how do children survive?" —Maurice Sendak, author of Where the Wild Things Are, and In the Night Kitchen, among others. Source
"Carry a sketchbook. Draw whatever you see around you. If it's mimicking comic books, that's something. If it's actually responding to something around you, that's something. Have your relatives sit down for a sketch or portrait or something like that. Just make sure that they're always drawing. I still think that the best advice for any child who wants to become even a game designer—no matter what instruction you can give—is to draw from life, because it really is about nurturing and growing that connection between what one visualizes in their mind to what they can put down on paper." —Jerry Pinkney,author of The Three Billy Goats Gruff and Little Red Riding Hood, among others, giving advice to those who want to write and illustrate. Source
"My purpose is to create a mirror for the reader to see themselves, to create a light for people to see themselves in the characters, pictures, and stories. So they resonate." —Kadir Nelson, author of We are the Ship and Heart and Soul: The Story of America and African Americans, among others. Source
"I visit a lot of underprivileged places where the kids are living in poverty and going to the rougher schools. Those kids have such a feeling of unworthiness. Lots of times the older students will ask me, 'Why would you come here?' and it breaks my heart that they don't think they deserve to have an author visit. It's important to see yourself in a book. But now, the kid who seems himself as CJ gets to look at the cover of that book and he'll see that sticker [the Newbery Medal sticker] right next to his face. It's another form of validation." —Matt De la Peña, author of Last Stop on Market Street and Mexican White Boy, among others. Source
"I don't know if my work is a concerted effort to make kids sad! But life and death go hand in hand. It's our condition as human beings. When I was growing up, we never had much money, my parents were divorced young, but I was always surrounded by loving individuals. They couldn't give us riches, but they gave us their stories, their hearts, and their time. My stories are fundamentally about the love of family." —Patricia Polacco, author of Pink and Say and The Keeping Quilt, among others. Source
"When I speak to kids at school, the thing I most like to tell them is to do what they love for a living. I think this comes from my experience of being told that I should be a doctor. But I find that regardless of how much money you make, happiness comes from doing what you love. Nothing else matters if you do the thing you love. Even in this profession of children's books—and no one's rich from this—the majority of people that I know who do this for a living are in it because they love it. Even if we're living in a tiny apartment or driving around in a beaten-up car, we're content because what we're doing all day doesn't feel like work. And we're surrounded by an extremely supportive community of peers." —Dan Santat, author of Beekle: The Adventures of an Imaginary Friend and Are We There Yet?, among others. Source
"…The irony is it would be easier to be a hand surgeon than to be a published children's book author. It is less competitive. People have memories of children's books. They do look deceptively simple. Of course, everybody has stories that resonate with them. It is so tempting to think all you have to do is write down the short story and there you are. They are very complicated books. You are working with a very tight format and they become like haiku. Until people have tried and tried to get published, they just don't understand. One of my editor friends says for every 15,000 manuscripts on an editor's desk, one will get published." —Anna Dewdney, author of the Llama Llama series and Grumpy Gloria. Source
"To jog him with the unexpected and comfort him with the familiar." —Margaret Wise Brown, on the purpose of writing children's books. Source