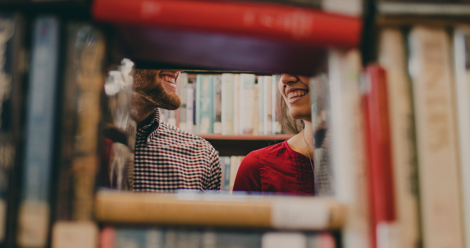 How To
Picking a Book To Read With Your Partner
I tend to have broad ranging interests when it comes to books, so I am often willing to give something a try and stop reading if it just doesn't hook me. My partner, on the other hand, commits to a book fully, reading even things he dislikes to the bitter end if he gets through the first three pages. I tend toward non-fiction, philosophy, and (a great combination) romantic or dystopian YA, while my partner loves Sci-fi, Fantasy, and non-fiction specifically about engineering and computers. To say that we like things that are different is an understatement, but I think it's important to read with your partner.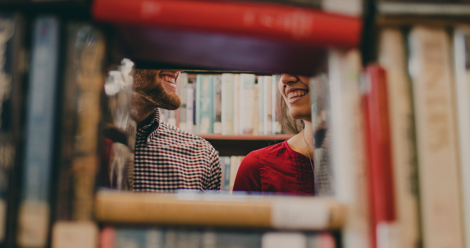 However, many people run into this issue when they are couples, and I still think it's a good idea to sometimes read together as a couple. We can easily get the benefits of a TV show or movie together, but books tend to make us think more, and we can stop in the middle and chat about what we've read so far. Who does that with television? I know that my partner would be irritated if I did that. There is potential in all cultural objects for criticism and discussion, but I find that some of the richest talks can be about books.
So, when I know my partner and I will have a long road trip, or simply when I find a book that overlaps our niche interests, I try to get us to read it together. I know it requires a bit of planning and effort, but using these tips, you can also find books that you and your partner will enjoy together, without making too much trouble for either of you.
Make sure you understand each other's tastes
The first thing I had to do to find great books to read together was actually paying attention to what my partner likes to read. I knew that he was always halfway out of a fantasy novel, but I had to pay more attention to notice that he'll sometimes pick up a business book or a text on spirituality. By noticing more, I was able to catch more good new reads that fit for us both. He has done the same; while he's not quite decided to try every book I am interested in, he's definitely pushed himself to try a couple of books that are more on my side of the genres because he knows how committed I am to those kinds of books.
Keep a list of options
One of the nice things about picking your own books is being able to pick a book you are in the mood for. Finding a book that you are both in the mood for can be challenging, so I keep two lists: one is books that have been great to both of us in the past (we tend to both get excited about behavioral economics and social psychology), and another is books that look like they have some potential as a co-read book. That way, when we actually have the time or the road trip distance to read together, we can pick from the list rather than just being forced to reckon with whatever is available at the time.
Get creative about copies
My top method of joint reading is road trip audiobooks; making sure we have them checked out of the library in time for the trip is the biggest hurdle. However, if you prefer to have a snuggly weekend in of reading together from matching paperbacks, try reserving a copy of the book on each of your library cards. Obviously, if you are big book markers, you can also each buy a copy, and the nice part of that strategy is that you then have a souvenir from the experience of reading together, and possibly a place to take extra notes during your chats.
Speaking of chats…
Reading together is only as much fun as talking together. If you choose a book that is pretty straightforward and has little to discuss, you may still enjoy it, but the big benefit of reading a book with your partner is the chance to talk through your interpretation, your likes and dislikes, and how the book made you think differently about the real world. Maybe you aren't both in the mood to chat all the time, but try to be open to it when your partner is, since you'll find that reading together is so much more fun if you get an enthusiastic book club friend out of it too.
With these tips, you'll be reading books together in no time. My partner and I have had a few busts along the way, but we can also point to special moments when we first listened to our favorite biography, or our favorite personal finance text, and it's really special to have those waystones to mark our time together. I highly recommend it.