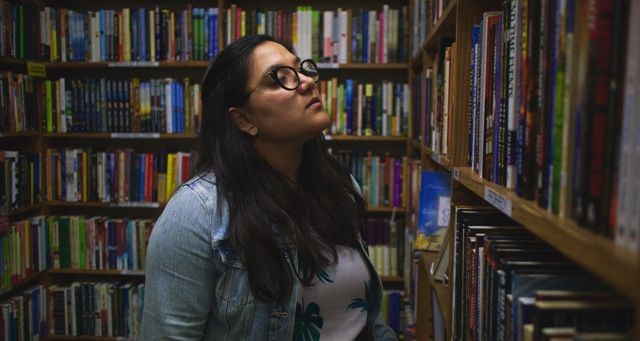 How To
5 of the Best Ways to Pick Your Next Book
When you're an avid reader, there may come a time in your reading life when you just can't decide what to read next. Should it be the big award-winning novel? Should it be something from the bestsellers list? Should it be an obscure novel you've been meaning to read?
Reading lives can change drastically from book to book, so it's always good to keep a TBR of books. But how to choose the next one? Perhaps one of these options will inspire your next great read.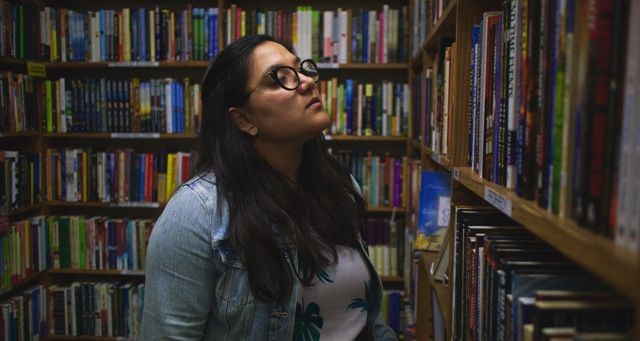 Read the Next Book on your Library Hold
Every time I go to the library, I always end up coming home with way more books than I thought I would loan. It's even worse when I'm requesting them online and they all appear at once. Luckily, if you're struggling to find your next read, you can easily dip into your library holds and start from there. After all, those library books will have to go back soon so make sure to read them before they do.
Check out Bookstagram
Like many other online communities, Bookstagram offers tons of options for all the genres of books (even nonfiction). Use hashtags like #currentlyreading or #books to see what everyone else is reading. If you're an active member of the community, you'll see a few book titles making its rounds around the Internet. It's always fun to try a popular book and see if it's worth the hype.
Try a Monthly Subscription Box
Something worth trying is a monthly subscription box. Subscription boxes are great if you're okay with the anonymity and surprise of a new box every month. Since they're typically affordable and come with other bookish extras, you're making the most of your reading life without breaking the bank. While some offer options, others come as a surprise. Boxes are offered in almost every genre and category—even for kids! The best part is that these subscription boxes are mostly run independently and the sales go directly into the pockets of people who lovingly put them together.
Let Your Friends Decide Your Next Read
I don't know about you, but I have bookish friends in real life. These are the folks I share a commonality in genres or types of reads that I can rely on for great bookish recommendations. I would drive over to their house, peruse their shelves, have a bookish chat, and even go home with some extra books to read. It's a great way to share libraries, deepen your friendship, and find a book inspiring enough to be your next read.
Join an Online or IRL Book Club
Book clubs are great because the diversity of your friends' tastes will allow you a bigger breadth of books you may not have considered before. Looking specifically for book clubs with a certain theme also brings new and interesting books into the mix. Perhaps you're not big on thrillers, then joining an online club that reads solely thrillers might spark an interest in the genre. While book clubs may feel like a commitment every month, it also allows you to have deep and meaningful conversations with folks who also read the book. You may walk away hating a book, but at least you can talk about it with your friends.