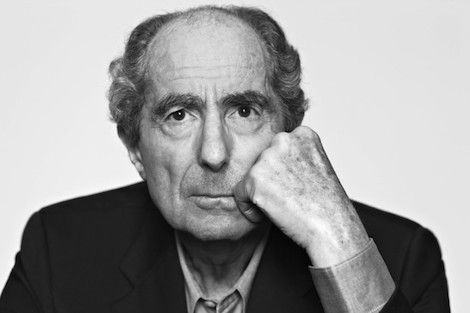 Critical Linking
Philip Roth Left $2 Million to his Hometown Library: Critical Linking, November 1, 2019
Critical Linking is a daily roundup of the most interesting bookish links from around the web sponsored by Lindy West's audiobook, The Witches Are Coming (narrated by the author herself) and brought you by Hachette Audio!

---
"Before his death, Roth arranged to bequeath more than $2 million of his estate to his hometown public library, the Wall Street Journal reported Wednesday. Roth, whose estate was estimated to be around $10 million, quietly set up a $2 million endowment to benefit the library's general collections. Each year the library will receive interest from the endowment, which Roth reportedly specified should be put towards books and other materials, but not capital projects. The library is expected to receive its first installment of $80,000 in February."
---
"The premise behind the new book, Garrett says, is a group of writers "coming together to make something delicious out of darkness." In Eat Joy, Edwidge Danticat gives a recipe for white rice like the simple dish she and her mother served her father three days before he died. Chimamanda Ngozi Adichie shares a remembrance of a young boy who worked for her family who was later killed by a land mine, and his recipe for jollof rice. Diana Abu-Jaber offers a recipe for za'atar bi zayt (za'atar in oil) and her Palestinian aunt's recollection of eating wild za'atar leaves to stay alive in 1948 as she and her family were forced out of their village by soldiers in the war that led to the creation of the state of Israel."
Love me some good food writing, and we could all use a little comfort these days.
---
"Of course, there are as many ways of beginning a novel as there are novels, and yet themes and trends are there for the spotting. There's the sweeping statement, for instance, provocative and seductive in its certainty, of which Leo Tolstoy's Anna Karenina is surely the best-known example – 'All happy families are alike; each unhappy family is unhappy in its own way' is surely the best-known example. And LP Hartley's The Go-Between ('The past is a foreign country: they do things differently there') adds a plangent note that still reverberates, well over half a century on. Jane Austen's Pride and Prejudice – an opener almost as famous as Dickens' – subverts this epigrammatic set-up with a layer of characteristic irony: 'It is a truth universally acknowledged, that a single man in possession of a good fortune, must be in want of a wife'."