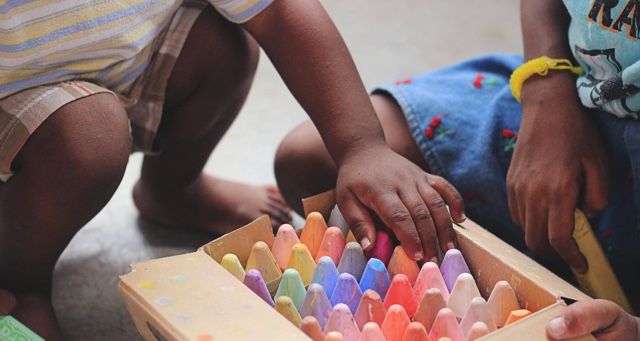 Book Fetish
10 Delightful Personalized Books for Siblings
A new baby in the house is sometimes hard for an older sibling. However, these personalized books for siblings can help ease the transition into a larger family. A personalized book is always a special treat for a child!

Sold by Sketch My Storybook on Etsy, this personalized book is a unique gift for your kids! You upload your own photos through a dropbox link and they use a special filter to make your images look sketched! This book is perfect for capturing sibling memories!

This personalized softcover book by FromLucyGifts on Etsy is perfect for older siblings of new babies! Insert your child's name and the baby's birthday into this delightful story about how to be a big brother or sister!

This hardcover book is created by YouniQKids on Etsy. You can personalize the main character's appearance and the names of older and younger siblings. This is a colorful book for a new big brother! A Gift for Big Sister is also available!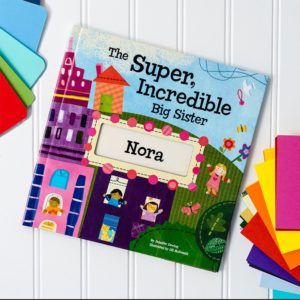 This hardcover book by ISeeMeBooks on Etsy is the perfect gift to bring to the hospital for a brand new big sister! The pictures are whimsical and colorful, and you can personalize the names and genders of both the big sister and the baby! A dedication page with a photo of the big sister is also part of the book. The Super, Incredible Big Brother is also available!

This activity book is a great choice for an older brother from 1 and 6 years of age. It includes 20 laminated pages with dry erase marker or velcro activities. The pages are completely customizable and include tasks like letter tracing, picture matching, number mazes, and writing your name. You can choose activities that match your child's age. Personalized elements include big brother's name and gender, new baby's gender, and theme. This is a wonderful hands-on gift for a new big brother! A big sister activity book is also available!

This book by avadesignz on Etsy is definitely one of a kind! The creator takes a photo of your two children (a big sister and a younger sibling) and makes personalized illustrations just for you! You can submit big sister's favorite activities and they will be included in the book! Both siblings' names will also be in the book! This beautiful, hand-illustrated foam page book is the perfect gift for a big sister! A Gift for Big Brother book is also available.

This hardcover book by Pooter Gifts on Etsy is a great gift for an older sibling! It's simple, colorful pictures and text gives it a clean, inviting look. It comes with a personalized card with your child's name on it. The best thing about this book is it comes with two pairs of socks: one for big brother and one for baby! You're Going to Be a Big Sister is also available.

This digital book by KidHeroStories on Etsy is a great choice for your tech-savvy kids! The creator uses your children's photographs to create 12 personalized digital stories about your children! No wait for a product to mail; this product downloads directly to your tablet! Kids will love to read about their adventures with their siblings.
This is a personalized softcover story by Wonderbly. Send in your children's names and Wonderbly will create a unique story for each child based on the letters of his or her name. Siblings will love their personalized books!
This is another wonderful book by Wonderbly. This softcover book is based on the Where's Waldo? series. These search and find books allow your children to find themselves in the busy illustrations! These books are sure to delight and occupy your children!
---
These personalized books for siblings are just the beginning. Find even more books to personalize here!