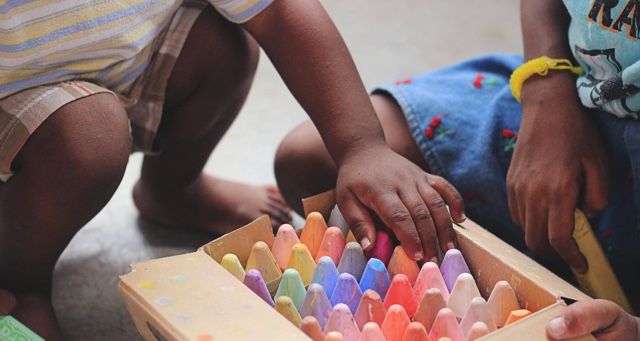 Children's
25 Places to Buy Personalized Books for Kids in 2020
This content contains affiliate links. When you buy through these links, we may earn an affiliate commission.
Although Halloween is in the not so distant past, our tunnel vision sees nothing on the horizon except Christmas with side of Hanukkah and a sprinkle of Kwanzaa. Thanksgiving? We don't know her. Now it is time to pack away those bookish costumes and break out the bookish ornaments, and everything pumpkin spice has been replaced with everything peppermint. Y'all, Santa Claus is on his way to town, and it's time to get ready.
As you prepare your shopping list with the best gifts for book lovers, you may still wonder what to get the kid in your life that already seems to have everything and more. Why not a personalized book that puts them front and center into the action? What kid wouldn't be excited to hear their own name in a bedtime story?! If you are ready to delight the child in your life with the gift they can devour for hours and treasure for a lifetime, then keep reading for our round up of the best places to find personalized books for kids.
The Book of Everyone provides personalized books for that special person in your life with a couple of options for just for kids. Both the classic Book of Everyone, starting at $38.99, and Wise(ish) Words, starting at $33.99, can be personalized with the child's name and a dedicated message to create a unique gift that will be cherished for years to come.
If you want to get a personalized children's book without breaking the bank, then look no further than Connie's Gift Box, which has an extensive selection of books available for less than $20. Books can be personalized with the child's name and a dedication. Story options include being a world class detective on a farm, or learning how to count with animal friends.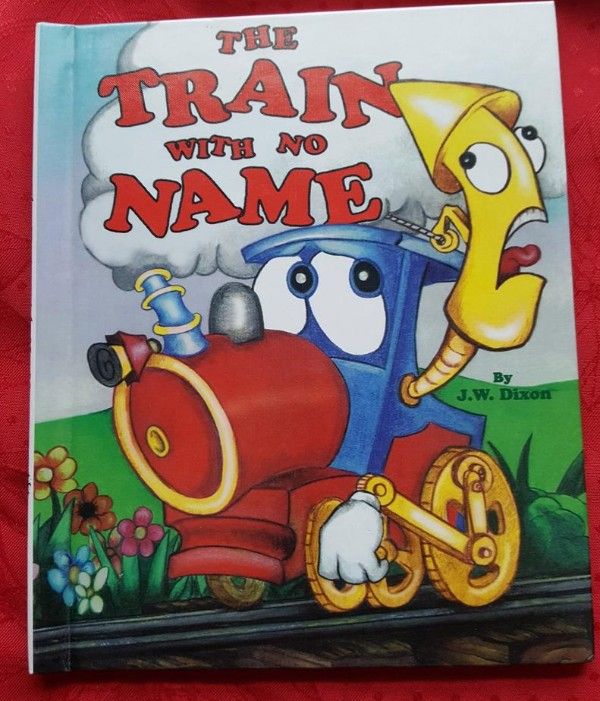 Do you seek choices upon choices? Then, be prepared to get your scroll on at Dinkleboo with their plethora of personalized kids books that are perfect for small readers who want to see themselves having adventures with their favorite characters. Most books have a starting price of $24.99. However, books with licensed characters like Barbie and Thomas the Tank Engine start at $34.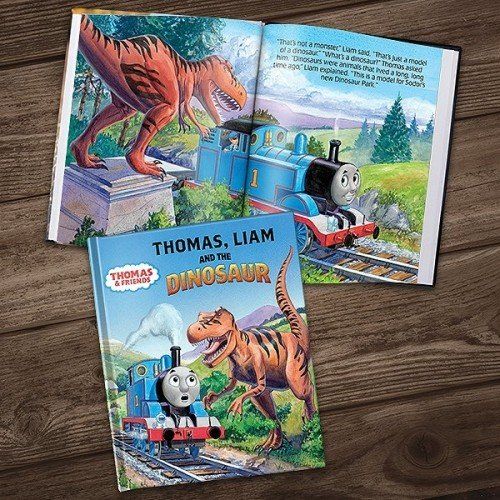 According to Frecklebox, in their books, your child's name will be featured on every single page! Books also include the child's gender and a dedication message for the ultimate personalization experience. Soft covers cost $21.95, while hard covers cost $34.95. Frecklebox is also taking personalization to the next level with My Name Is, personalized with a video dedication for $49.95.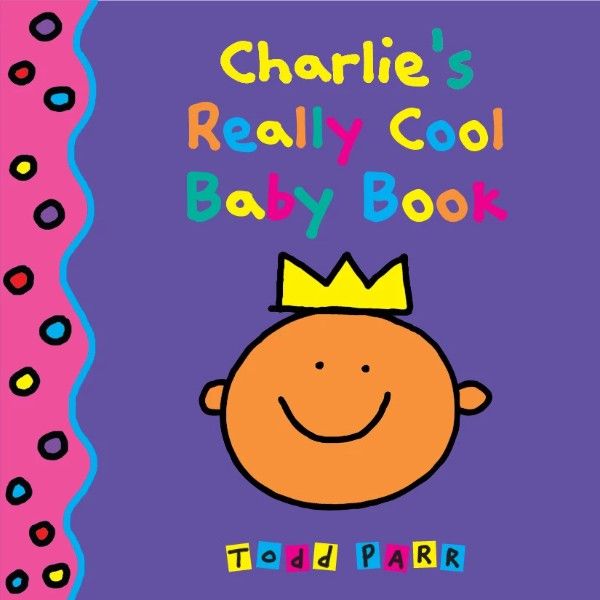 You thought Hallmark was only the go-to place for finding a card for every occasion? Nah, son! It is also the place to go for adorable personalized books for kids. Books can be personalized with both the child's and giver's names as well as a character representing the child. Generic storybooks cost $39.95, while books with licensed properties like Batman, the NFL, and Rainbow Brite are priced slightly higher at $44.95.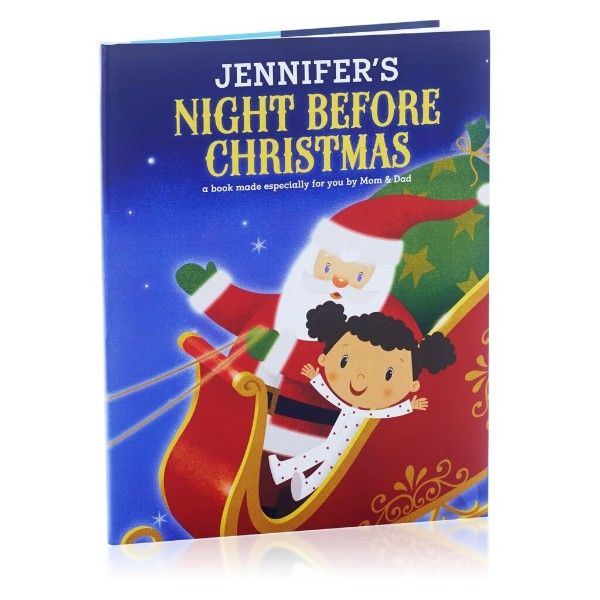 For $39, have your choice of several books where your child gets to be the hero of the story. Choose their name, gender, and physical characteristics (including the option to add glasses or freckles), and write a special dedication message. Some books even have the option to include a sibling!
I See Me delivers personalized baby books for every occasion and for every budget with prices ranging from $19.99 for a book that can be personalized with the child's name and dedication to $89.99 for a book bundle gift set. Standard personalization options include the child's name and a dedication message from the giver. Additional personalization options like the child's photo are available for certain books.
Jonny's Sister is a one-stop shop for all of your personalization needs, and personalized books for kids are no exception. Books range in price from $18.64 to $39.03 and can be personalized with the child's name and a dedication message. Choose children's classics with favorite characters like Winnie the Pooh, the Velveteen Rabbit, Paddington, and Peter Rabbit or select from general books like Big Brothers/Sisters Are Great, and My Book of Nursery Rhymes.
Not only do the folks at The Kids Book Company want to create cool personalized books for kids to enjoy, they want to create books where kids learn while being entertained. My Way Home is available for $24.95 and can be personalized with a representative character, the child's name and hometown, and a short dedication. Other books with these personalization options are My Incredible Name and My Secret Unicorn where there is an additional option for a horse/pony companion. There is also the option to create a downloadable personalized book for $9.95 that can be customized with the child's name, a representative character, and a dedication.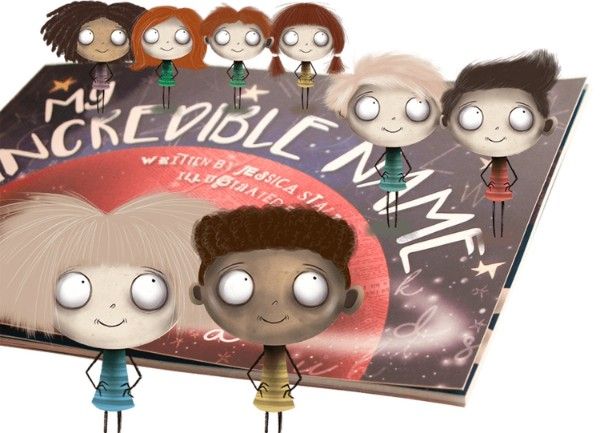 If you are looking to be a do-gooder with your book purchase, then Librio Books is the place to be. Prices start at $26.72 for a softcover, and for every book sold, Librio Books donates $1 to the National Literacy Trust and plants a tree with Trees for the Future.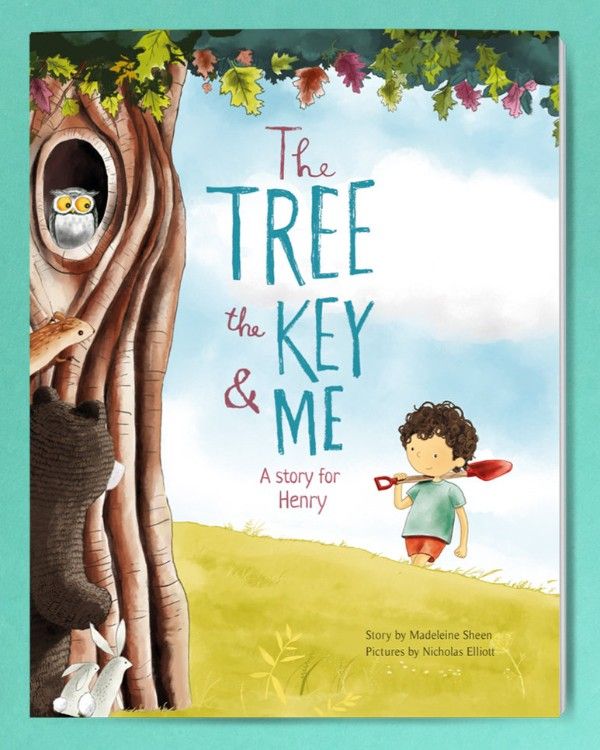 Starting at $22.71, Magic Door Adventure's Behind the Magic Door can be personalized with the child's name, a character to represent them in the story, and a dedication message. The rhyming scheme for the story is based on the spelling of the child's name, so each kid will have a one of a kind book that is especially created for them.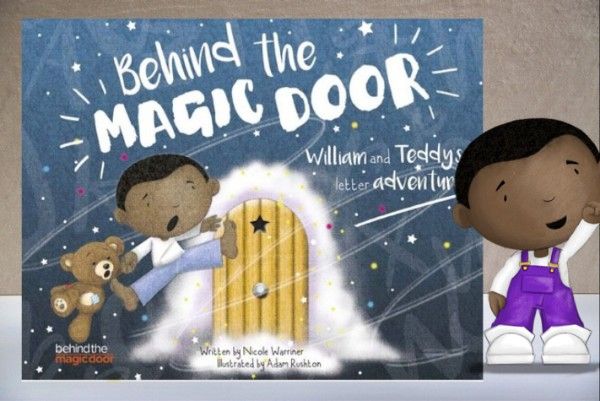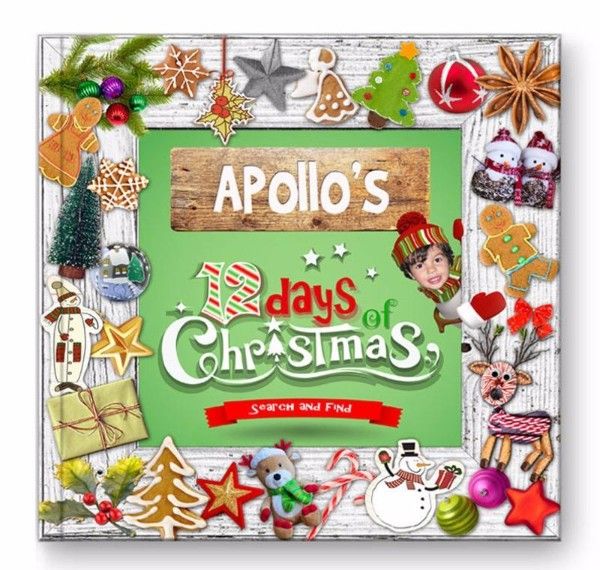 Personalization is simple and easy at My Custom Kids Books where books are price starting at $19.99. All you have to do is upload up to two high quality photos of your child's face and My Custom Kids Books will create a story just for them where they get to be the star. Don't have the perfect photos? Worry Not! There are books available that can be personalized with the child's name.
My Given Name has two options of books ready to be personalized for your child's reading enjoyment. My Book of Nursery Rhymes mixes traditional nursery rhymes with personalized poems and can be personalized with the child's name and a dedication.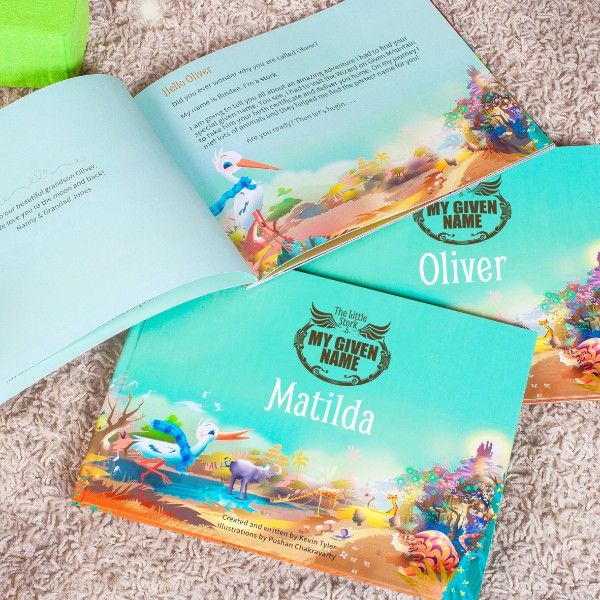 The selection of books to personalize at My Kabook is small, but mighty! People Magazine's 2018 Holiday Gift Guide for Parents declared My Kabook the best gift for preschoolers. Books start at $25.19 for a soft cover and can be personalized with the child's name, photos of them, and customized text. Some books have additional personalization options like the child's physical characteristics and personal favorites to customize Wanted or using more than the standard two photos (up to 15) to create We/I Hope You Remember.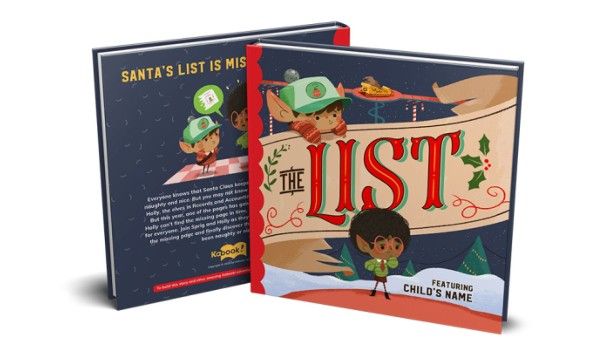 The books at My Magic Name are truly one of a kind because each book is as unique as your child where the illustrations and rhyming scheme are based on the spelling of their name. Additional personalization options are available depending on the book and include adding a dedication message, the child's gender, names of other family members and pets to add to the story, and the child's hometown and address. The upside of My Magic Name is they show examples of where the personalized information appears in the story. The downside is their books lack diversity because the hero in the story representing your child will be white presenting. My Magic Name books start at $27.49 for the paperback option.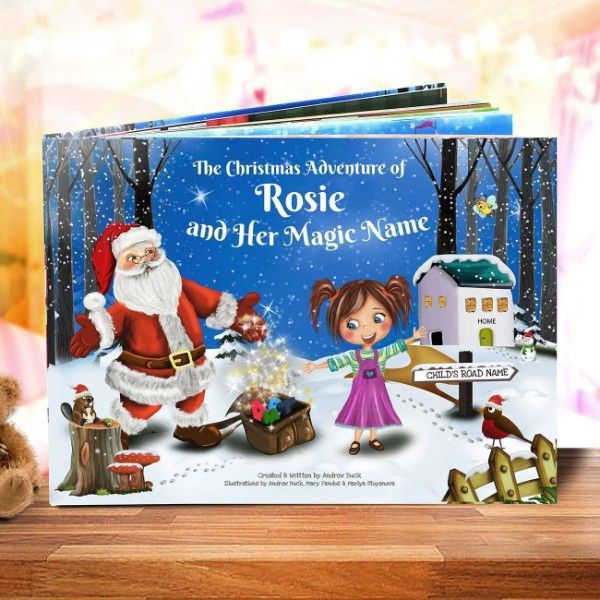 At My Personal Story, spend less than $20 for a personalized kids book. What a deal! Available stories ready for personalization include your child becoming a football star, experiencing the parable of Jesus feeding 5,000 people with 5 loaves of bread and 2 fishes, and taking a magic carpet ride to meet Black American Heroes like Martin Luther King Jr. and Mary McLeod Bethune. The personalization options include a short dedication message, the child's name, gender, hometown, and names of friends or relatives to include in the story.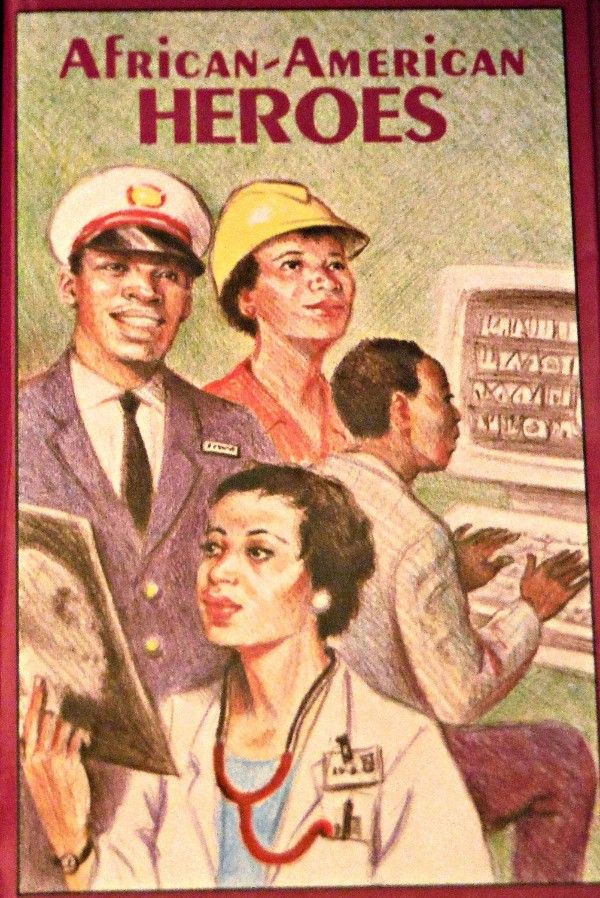 Want to get a great personalized kids book without having to deal with decision fatigue? Then Papier is your go-to one stop shop. They have whittled down the field of choices to two "Choose Your Story" options. For $28.99 (softcover) or $33.99 (hardcover), personalize a chosen book with your child's name and a representative character.
The personalization options available at Personal Creations depend mostly on the type of book. The plush books, which range in price from $19.99 to $29.99, can be personalized by adding the child's name. Other books, which are priced from $29.99 to $39.99, can be personalized not only with the child's name but also with the giver's name, a dedication message, and even the child's birthday for On the Night You Were Born.
If your child is a princess, then give them their own princess adventure with the $29.99 personalized books at Princess Adventures Co. To create a one-of-a-kind book for your little one, specify the child's name, hair color, and skin tone. Also, since the princess in this story has an animal companion, choose either a dog or a cat for the sidekick, and choose the sidekick's name! A short dedication message can also be included.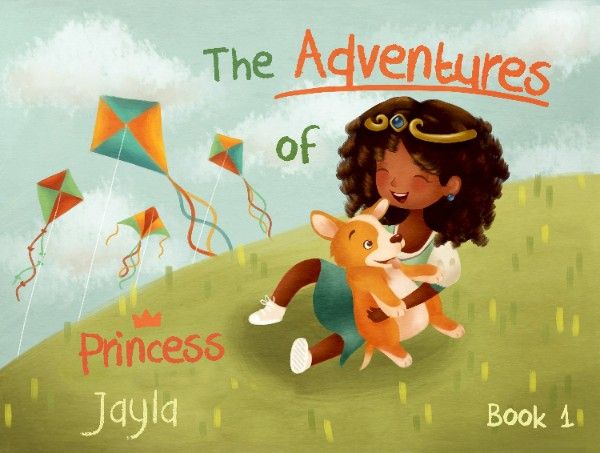 Put Me in the Story is one of the few places where you can create a book that uses licensed characters like Marvel Superheroes, Sesame Street Muppets, and Disney Princesses. Need a book that is "Mom's Choice Award" Approved? They got you! Looking for interactive books? Look no further! Want a Spanish language book? No problemo amigo! Most books cost $24.99 for a paperback and $34.99 for a hardback. All the books can be personalized with the child's name, and most include the option for a dedication. Additional personalization options for some books include a photo, creating a character to reflect your child, and adding the gift giver's name. Some books like Pete the Cat and His Magic Sunglasses also have the option to add an ebook for a nominal fee!
With a book personalized at Read Your Story, children will literally see themselves reflected in the story. The child's name and picture can be used to personalize several available stories, and the gifter can include a short dedication. All the books at Read Your Story are $29.99 for paperback versions with the option to upgrade to hardback for a nominal fee.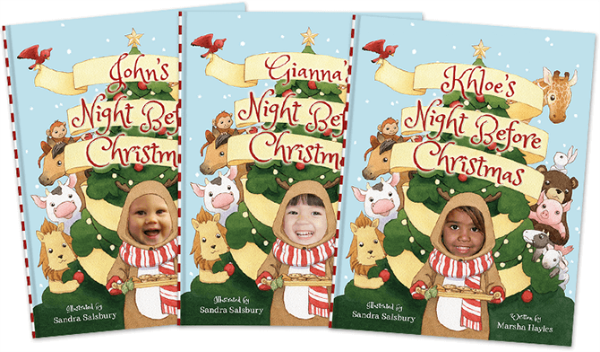 You probably know Shutterfly from their photo printing services, but did you know it can also be where you find awesome personalized books for kids? For approximately $40, you can use different personalization options depending on the story to create a one-of-a-kind book. For some books, like A Monster Ate My Name, you can choose the child's name, gender, skin tone, and hair. With other books, like My Cross Country Road Trip, you can also upload an optional photo.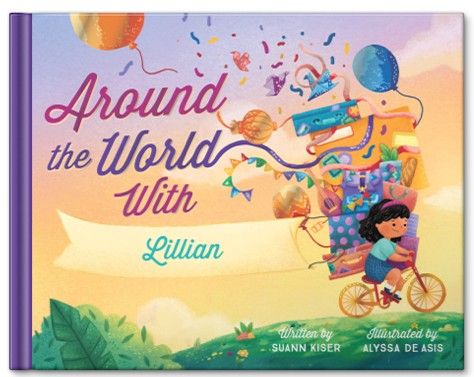 Share a bilingual bookish adventure with the child in your life with TimTimTom's personalized books. For $39.08, books about a soccer superstar, a prima ballerina, or a tiny Jacques Cousteau like adventurer can be personalized with a language combination from 10 available options, the child's name, representative character, and a personal dedication.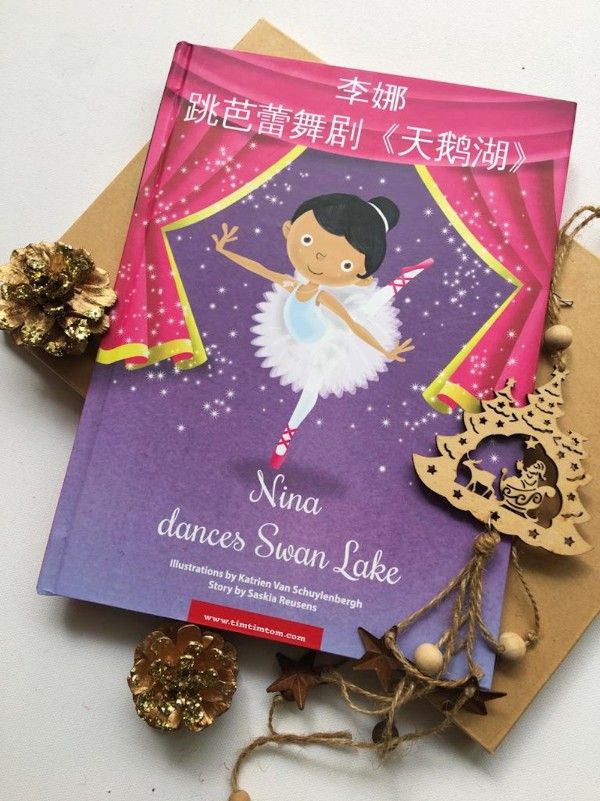 Wonderbly wants to create lifelong readers in children by providing meaningful and personalized stories where children can read about themselves as the stars in extraordinary adventures. For around $30, books can be personalized with the child's name and a representative character, but you may be able to score a great book for less because deals and discounts can be seen floating around the website from time to time.