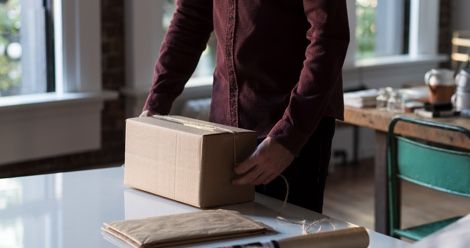 Sponsored
Reading in the Age of the Personalized Book Subscription Service
The so-called "subscription economy" is doing big business right now. According to Forbes, 15% of online shoppers have subscribed to some kind of subscription box service. Considering online shopping is something the vast majority of Americans do, it is easy to conclude that there are a lot of people using subscription services. If you need clothes, there's StitchFix. Learning to cook? Try Blue Apron, HelloFresh, or any of a litany of meal kit services. It's staggering how many different things you can get in a scheduled box: shaving supplies; toothbrushes; snacks; makeup; wine; coffee; tea. The list seems to never end. And because this is Book Riot, I'm sure you are already aware of the almighty personalized book subscription service.
My favorite subscription services are those that relate to reading—with good reason! I don't need to tell you, Book Riot readers, that bookish people tend to be, well, very enthusiastic about reading. As such, in our present digitally-driven economy, it's no surprise that such services are available in abundance. We've profiled some of our favorites before, but here I'd like to profile one near and dear to the Book Riot family: TBR.
TBR: Tailored Book Recommendations is a book subscription service from Book Riot. Okay, while it's worth acknowledging that there's some potential bias here, I can tell you I wouldn't be writing this post if I didn't think TBR was actually awesome.
The key to TBR's awesomeness, like any good subscription service, is the personalization. Subscribers are assigned a bibliologist, who caters a quarterly list of recommendations to readers' specific habits and interests. Readers can choose between two subscription tiers. With the first, a personalized list of new reads will be delivered directly to their inbox. On the second tier, readers will receive a personalized letter and three new hardcover books that fit their tastes.
The appeal of subscription boxes goes beyond simple convenience. While online shopping is ubiquitous, what makes a subscription service stand out from the pack is personalization. If I can feel like the people on the other end of the transaction are invested in my experience, I will favor them over other options.
Whether you look into TBR or another personalized book subscription service, you will find a great number of options for personalization. Beyond that, you'll likely find your next favorite book. Happy reading!