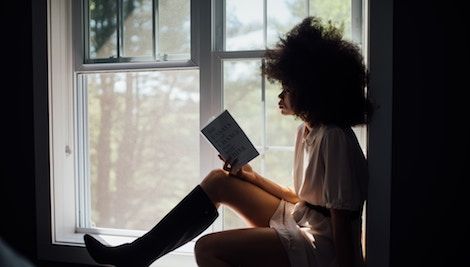 This content contains affiliate links. When you buy through these links, we may earn an affiliate commission.
Every year, I look forward to the annual reading lists of Barack Obama, Roxane Gay, and my childhood friend. Because I marathon read right up to pulling on some sequins and trying to do something interesting with my hair for a good luck feast before midnight, my reading reflections tend to be untimely, but better late reflection than never.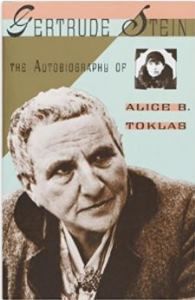 Last year, I read a book for every week in the year, topping last year's record by 12 titles, but I did not read a book weekly. My quickest book, Milk and Honey by Rupi Kaur, took one night. May it be those 62-hour weeks or the Great Godchild Watch of 2018 or whatever keeps us from books, The Autobiography of Alice B. Toklas by Gertrude Stein clocked in as my longest read, which took one month and 19 days after first starting it in July 2017. On my work commute, I listened to five audiobooks. I read 33 fiction, nine poetry, and eight nonfiction titles. Forty-three of the books were authored by people of color, 40 by women, and 13 by people in the LGBTQ community.
Sometimes reading resolutions can feel restricting. Like diets or any goal, tempting to break. This year, I vow to remain dedicated to reading POC and women while reading better: more LGBTQ books, translations, poetry, nonfiction. In Heavy, Kiese Laymon writes, "I learned you haven't read anything if you've only read something once or twice. Reading things more than twice was the reader version of revision." I want to read more books like this. With eight books already spinning in my cells, this year looks promising. 2019 looks like—knock on wood—my best reading year yet. I'll leave you with some of my favorite reads of 2018, ones I'd like to submerge myself in again.
My first read of the year. Do you ever read such a good book that it's hard to follow up with another title? Sing, Unburied, Sing was that good. It took beginning three books to find one I could lose myself in. I love everything in Ward's novels from the salt water to the ghosts.
I gushed a bit about my love of An American Marriage last year, and I recommended this book to anyone who would listen. Addicted to love triangles since Love in the Time of Cholera, Celestial, Roy, and Andre's love triangle is the stuff of classic literature. Let me leave you with some of Jones's flawless writing: "There should be a word for this, the way it feels to steal something that's already yours."
While reading and thinking about An American Marriage, I stumbled into Pages in Manhattan Beach. During travel, I ceremoniously buy a book to remember my adventures by. Whenever I see the spine of Machado's debut collection, I think of the lines of masts at sunset, dipping my toes in Southern California's side of the Pacific for the first time in a decade, and bows. Will I ever look at a bow the same way after reading "The Husband Stitch"?
Once upon a time in a creative writing workshop, I remember a professor's praise of a short story. It's hard to write children well, he said. That stuck with me. Ko writes children well. And she writes lines like this: "Everyone had stories they told themselves to get through the days."
If Brinkley taught a master class in beginnings and endings, I pray to be a student in that room. I'm beyond obsessed with the creative process of writers, and his process, which he describes on OTHERPPL, intrigues me: toiling away at one aspect of the work at a time. How his labor shows in the pages.
I borrowed Rojas Contreras's debut from the library, racked up $1.25 in late fees finishing it, and bought the novel immediately. After pretending like I was going to gift it to a friend over the holidays, I placed the autobiographical novel on my most-prized bookshelf. Already, I'm dying to read her working memoir about her grandfather who could move clouds.
In "Inhabiting Realities: An Interview with Novelist Akwaeke Emezi by Sasha Bonét," Emezi states, "Because my work is about ogbanje, people act like I know everything that ever existed across the entire spectrum of time. I know my experience and so I speak for only my experience."
This debut novel surprised me with every turn of the page: not a wasted word in this stunning prose that reads like poetry. Emezi gives readers a glimpse into their creative process in a conversation with Halimat Shode for Granta: "I can't tell you how much of my work was created by telling myself stories in my head during daydreams." If you haven't already, read Freshwater. If you've read it, reread it. If you've read it twice, read it again.
Junk
by Tommy Pico
My last book of the year, I read Junk out of sequence. My first Pico reading experience, I must and will—happily—return to the beginning: IRL. This writer is a gift. I listen to his interviews twice. Let his intelligence seep into me. Let it seep into you.