Poetry
Discovering Poetry Through Persona Poems
This content contains affiliate links. When you buy through these links, we may earn an affiliate commission.
Sometimes poems make us wonder, What the…? It happens. It can be frustrating in the most glorious sense of the word (I'm a poet, so I'm a bit biased. I like a good poetic challenge). When confusion arises, we can instead wonder about the who instead of the what. Who's the speaker? Does it matter? In persona poems, the voice matters completely.
Persona poems are in the voice of a specific type of person, an actual historical or famous person, or in the voice of something that's not a person but is recognizable. These poems can be fun to read since they give a definitive perspective to work with. They can be evocative and intriguing because they get into the head of people we wouldn't usually think about in such a way.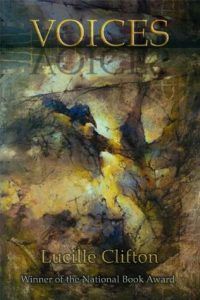 Lucille Clifton is a pro at the persona poem. Her collection Voices reveals a whole bunch of, well, voices. She embodies the personalities of her family. She takes on the characteristics of animals. Then she dives into pop cultural iconic figures.
The last time you were in the pancake aisle, did you wonder what Aunt Jemima might be saying? Here are a few lines of what Clifton imagines:
"the shelf on which i sit / between the flour and cornmeal / is thick with dreams"
A few shelves over, Uncle Ben sits, pondering the past: "mother guineas favorite son / knew rice"
Because these poems take on pop culture voices in their titles "aunt jemima" and "uncle ben," there's less digging to do to figure out who saying what. We can quickly picture those smiling faces on the syrup bottle and box of rice, which helps set the context for what unfolds.
Speaking of pop culture, have you heard of Miley Cyrus? Talin Tahajian sure has. Check out this series of poems in the voice of the pop singer that appeared in Blunderbuss Magazine. There are three poems that envision Miley Cyrus as working in the fast food industry, realizing her own Americana status, and pondering a plan for precipitation.
While we're diving into the lives of musicians, we can move into a more Classical genre. Sonata Mulattica is Rita Dove's collection dedicated to documenting a tumultuous relationship between George Bridgetower, a violinist, and Ludwig von Beethoven.
The poem "Ludwig van Beethoven's Return to Vienna" climbs into the mind of Beethoven. Dove imagines he would describe his surroundings being "a calm place, / even the great Danube no more / than a pale ribbon tossed onto the landscape / by a girl's careless hand."
Later on, however, we hear him reveal more of his true self through her words: "I am by nature a conflagration; / I would rather leap /than sit and be looked at."
And then the raw truth comes out: "I dare not lean in to shout / Can't you see that I'm deaf?"
Dove's imagination lets us think of Beethoven as an actual person who lived an actual life. He doesn't seem so obscure, and neither does poetry.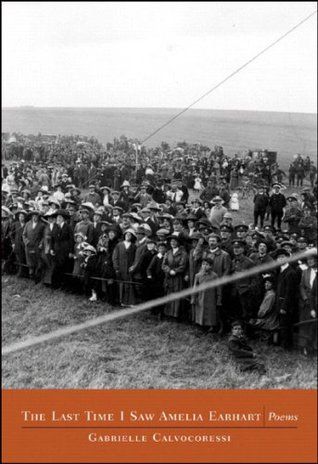 If flying and mystery are more your jam, then The Last Time I Saw Amelia Earhart by Gabrielle Calvocoressi is for you. This poetry collection includes a lot of different kinds of poems. Some are challenging. But if we keep in mind the title, a lot of them fall into the category of Embodying People Who Knew the Famous Pilot. The poems reveal each person (as you might suspect) recalling the last time they saw Earhart.
A bystander named Clem gets distracted when Earhart says goodbye to the crowd and "saw only her back, her body" climbing into the plane.
We also hear from the mechanic, whom Calvocoressi imagines would admit, "I go back there sometimes and think / about things I could have done / differently, little things, really"
Getting all up in these particular minds really puts a spin on what we might think about whatever happened to Amelia Earhart.
Rachel Wetzsteon's poetry takes an interesting perspective of the world. In the middle of her poetry collection Silver Roses appears a several-part poem entitled "The Menaced Object Series." Each part is in a different voice. These voices are inanimate objects. These objects are in precarious positions.
There's a vase on a train: "inquire into the glaze"
There's some used gum: "did I relish my pinkness"
There's a cup and saucer: "I'd like a public place / where friendship is a slow / delicate process, something / earned, not instant"
This series personifies a world of things, making us think of all these "what ifs." In doing so, they make us think about human emotions.
Ooh, that's how poetry works!