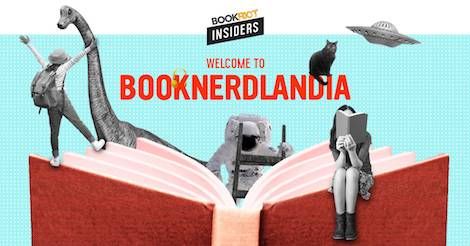 Insiders
Perks On Perks at Book Riot Insiders
Our staff have been hard at work behind the scenes (HEH) working on some new perks and features for Book Riot Insiders!
All of these new perks are available to current subscribers; if you haven't already signed up, go get yourself set up.
Now with more giveaways! Novel-level folks, make sure to keep your Watchlist updated — once a month, we'll be randomly selecting a subscriber who added at least one book to their list that month to win three titles of their choice!
Not to worry, Epic users — you're getting your own version. Our editors are setting aside a selection of new releases and galleys, and each month we'll randomly select an Epic subscriber to receive them all. No need to enter or do anything special; all Epic subscribers are eligible!
What books does Liberty love the most? Our resident velocireader and New Release Index curator Liberty is adding reading notes to her favorite titles. Spot them in the wild by clicking on descriptions of books in the New Release Index. Here's one to get you started: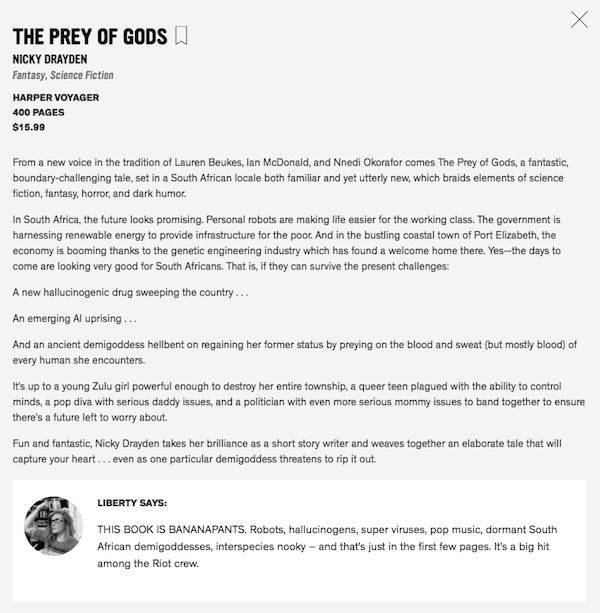 Now with more updates: When you log into insiders.bookriot.com, you'll notice the new News section! We'll be keeping you in the know about titles to watch out for, staff favorites, opportunities to upgrade your subscriptions, and other info that might not want to wait for the next newsletter.
Ready, set, join!
Save