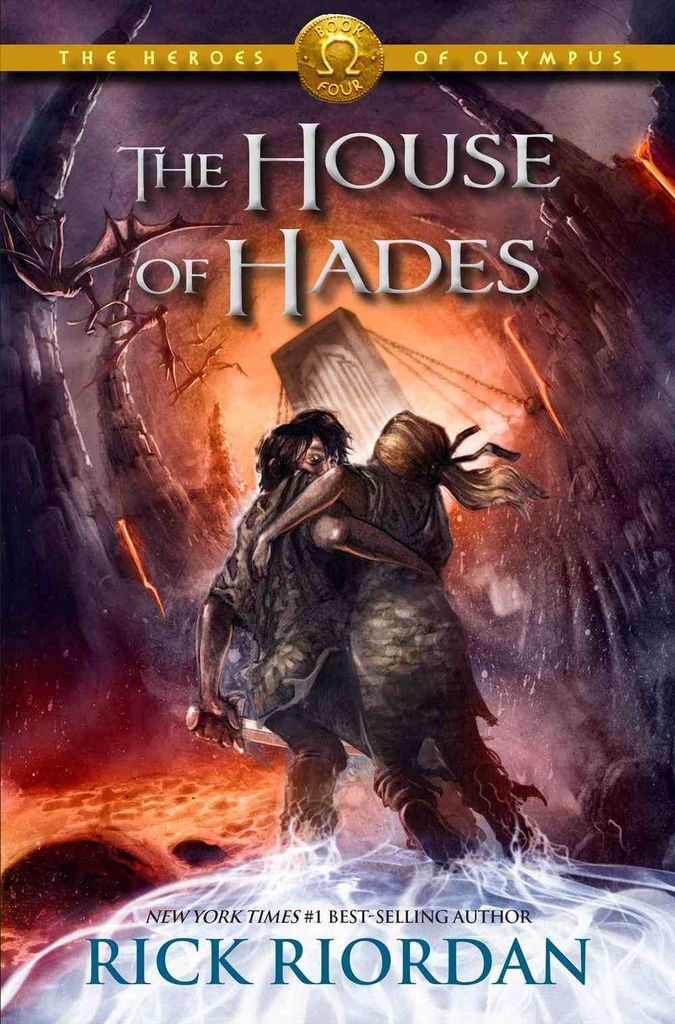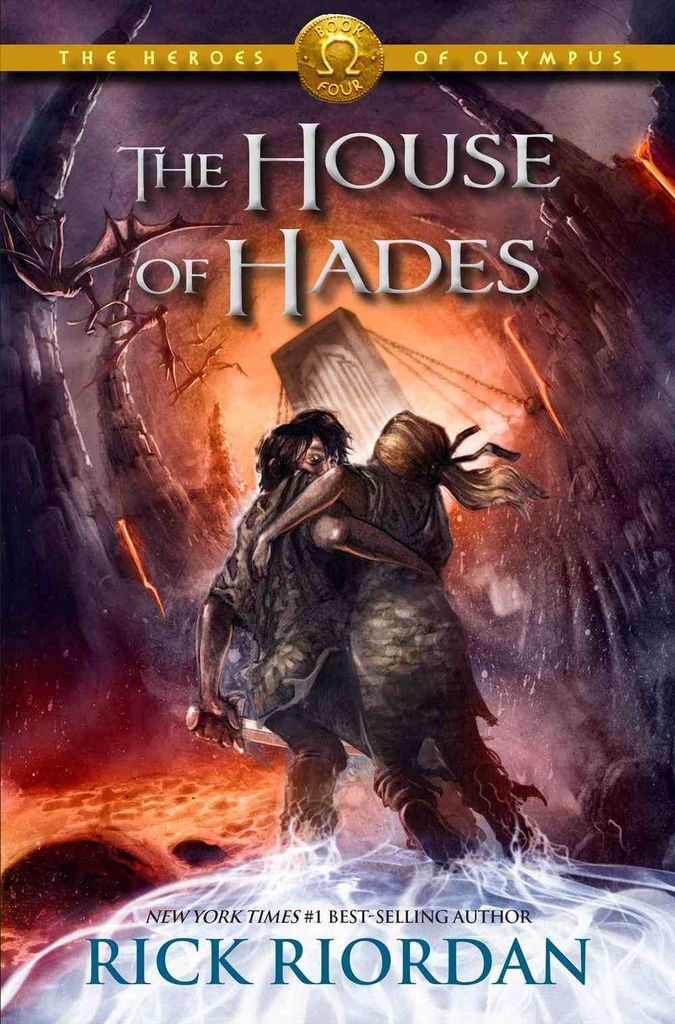 Rick Riordan's Heroes of Olympus series is technically closer to YA than the Percy Jackson series, but only because the characters are older. (And even then, not all of its characters are). Percy is 17, but you have characters anywhere from 13 to adults. And it's clean. There's no cursing, there are a few on-screen kisses (but that's as far as that goes), and it's violent, but not scarily so. It's a great kid lit series.
There are mature themes, like death, and loneliness, but the writing is definitely for kids. And it feels like it's for kids. The series hasn't gotten too far out of middle-grade territory.
[Major spoilers from here on out, friends.]
One of the main characters in the Percy universe is Nico di Angelo (a son of Hades). We met him in The Titan's Curse (book 3 of the original series) as a kid who needs Percy's help. He believes Percy to be a friend, and entrusts him the safety of Nico's older sister Bianca. Bianca does not make it back, and Nico starts down his path of becoming the loner kid in the Percy series.
The other characters consistently mention that Nico makes them kind of uncomfortable. In his appearance in The Battle of the Labyrinth (Book 4), he tells Percy that only the dead accept him. And that, only because they fear him. He doesn't feel like he fits in at Camp Halfblood, and he reiterates this time and time again.
And while he and Percy will continue to work together, he is always kind of weird around him. Other characters usually attribute this to the assumption that Nico has a huge crush on Percy's girlfriend Annabeth.
Last month, Rick Riordan released The House of Hades. Book four in the Heroes of Olympus series. And in it, he dropped a bit of a bombshell.
With the help of another demigod (Jason), Nico, now 14, has to fight Cupid, who is terrifying and bitchy. Cupid forces Nico to admit that all along he's had feelings for Percy. Not Annabeth. (And thus a thousand Tumblr blogs just become CANON.)
And all of sudden, Nico's explanations of being uncomfortable and awkward and not feeling at all like he belongs anywhere made so much sense. Not only is he the only son of an exiled God, but he likes a boy. Jason spends the rest of the book trying to prove that no one will judge Nico for it, but he just responds that he'll never be accepted and will always be judged, "as the son of Hades." Jason promises to keep what he heard a secret.
The admission is treated pretty quietly, and Percy never finds out. At the end, Nico again chooses to distance himself, telling Percy that he needs space.
This is not Harry Potter, with its gradual darkness and gut wrenching adult themes. JK Rowling created an amazing series that was a magical world with heroes. But Rick Riordan created a world with relatable characters. I said before that it's clean, and it is, but we've redefined the idea of "mature content." Having a teen struggling to come to terms with his sexuality is no longer a theme that is unsuitable for a mainstream and hugely popular kid lit series.
Riordan's books have always been wonderful because they're so inclusive. Every type of kid is in there, every ethnicity, every kind of intelligence, every kind of kid you could you can think of. And now here's another representation for a young reader to connect with.
So, basically, read this series and have your kids read this series because Rick Riordan cares about us all equally regardless of what we look like and who we love.
_________________________
Sign up for our newsletter to have the best of Book Riot delivered straight to your inbox every two weeks. No spam. We promise.
To keep up with Book Riot on a daily basis, follow us on Twitter, like us on Facebook, , and subscribe to the Book Riot podcast in iTunes or via RSS. So much bookish goodness–all day, every day.