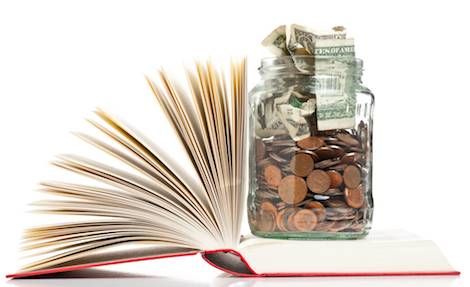 Opinion
Authors Against Book Pirating Are Not "Elitist"
I believe books should be widely available to people. College textbooks have a high price to them, and paywalls can deter learning about academia. With that said, I also believe authors deserve payment.
Book pirating means that authors don't get paid for copies of their books. Obviously, not all book pirating can be stopped, but don't assume it's a noble thing when fiction is involved, when the writers are earning percentages off royalties. I can't believe that this has to be said.
One website, OceanofPDF, was uploading authors' books for download, without providing any form of compensation. The site was shut down last week because it received hundreds of take-down orders from publishers. Users didn't get the memo; they vented their frustrations at the authors who expressed concerns. They didn't even have the decency to sign their names:
This is the kind of email you get for speaking out against book piracy. 'Elitist'? No, I just want to be paid for my work, the same as everyone else. I value my readers, I just wish all readers valued the people who create the books for them. pic.twitter.com/qoBIywVpJ5

— Michelle Harrison (@MHarrison13) August 6, 2018
Can I say one thing to these users? You are being utterly ridiculous in sending your insults and threats to authors who put months if not years of effort into works.
The thing that's really exhausting about piracy is that authors are often not allowed to be upset by theft of their work.

— Samantha Shannon (@say_shannon) October 31, 2017
You aren't like the protagonist of The Book Thief, who only steals a handful of books to fulfill her desire to read as a poor girl in Nazi Germany that lost her family in a matter of days. Liesel was fighting to survive and find meaning in her world of chaos, where books burn in the bonfires. You are complaining to authors about wanting to earn a basic income from their books, which are physical and emotional labor.
If you want to find books that are free and don't violate copyright, here are some better resources you can use:
Project Gutenberg: This website compiles all text that is readily available in the public domain. There are hundreds of works you can use here, without having to pay a penny.
Public Domain Poetry: Much like Project Gutenberg, you can find public domain works here; mainly poetry, but you can also find prose. All you have to do is check the index based on author name or first name.
Creative Commons: The Creative Commons License allows artists to designate how they want their work distributed. You can search to find out what works are licensed for reading, viewing, or listening. The blog also has a handy tag of books that have the license.
Small Beer Press: This company has made their books readily available under the Creative Commons License. Their downloads include a detailed license on how the reader can use and not use the work.
ManyBooks.net: You can find Creative Commons books here to download, without hurting authors. You can search by language, title, ratings, and genre.
So in short, you have no excuse if you are harassing authors who are trying to do their job, tell a story, and get paid for it. There are better resources than pirate sites, and authors would appreciate it if you didn't send them nasty emails. You are better than that, dear readers.