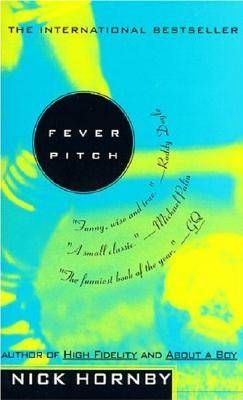 Fiction
Penis-Waving Literature: Rock Out with Your (Literary) Cock Out
A few weeks back, I chatted about Canada by Richard Ford and called it a fine example of penis-waving literature. I rather delighted myself with the term, and judging by Twitter comments I rather delighted a few of you as well. But I also got a lot of questions about what makes a book a work of penis-waving literature. Is it different from LadLit? Is it different from, like, all of the canonical Western literature?
Yes and yes. Here's why.
LadLit, as a term, was used to basically create a genre in opposition to ChickLit. It was kind of a failed and dumb pandering activity, frankly. And while much penis-waving literature is canon, not all canonical literature is penis-waving.
Penis-waving literature glories in the dudeness of dudes. It exudes manliness from its pores. You read it and every page, every paragraph, every sentence, every word, every syllable reminds you that A MAN wrote it. This doesn't mean women can't understand and enjoy it — some of my best authors wave cock — but rather that the literature itself celebrates masculinity in none-too-subtle ways.
Ernest Hemingway was big into penis-waving, for example. But here are three more contemporary examples of penis-waving literature, in my estimation (and hey, it's my term, so it's my estimation that counts, right?).
Fever Pitch by Nick Hornby. This novel about being an Arsenal football fan living in London is one that could only be the tale of a dude. The obsession, the way the obsession is so rooted in the expressions of ritualized masculinity like sports posturing, score keeping, and hooliganism, and the attachment of the obsession to a romantic relationship. Nick Hornby has been attached to the LadLit movement, but he's a more complicated writer than that (his Juliet, Naked was a really lovely depiction of femininity, in fact), but this book, alongside About a Boy and High Fidelity, are definite penis-wavers.
You Shall Know Our Velocity by Dave Eggers. Dave Eggers and I kinda broke up after How We Are Hungry, so I don't know how penis-based his fiction continues to be, but You Shall Know Our Velocity is such a dramatic novel of male posturing that it's a perfect example of penis-waving literature. It includes the helpful aspect of male-friendship-turned-competitive (ever notice that in lit this is usually an aspect of character growth for men and a catty distraction for women? just thinking aloud…) that often allows penis-waving to become a full-on flesh swordfight. (Good lord I'm starting to hope my mother never sees this post.)
The Big Why by Michael Winter. This novel is so much about penises that to leave it off the list would be inexcusable. It's a novel about the imagined life of American painter Rockwell Kent who relocated his life to Newfoundland when his misdemeanors and sexual dabblings catch up with him in New York. He's obsessed with his own penis — discusses it constantly — but never paints male genitalia in his nudes because of his anxieties about it. And every description in the text leaves you feeling a little dirty:
Bartlett guided the collier back to the mouth of the harbour and gave her full throttle. His momentum split the ice and carried him a few boatlengths. A seam of black opened up ahead of him around Molly's Island. He was fine and skilful until he got about a hundred yards from the tunnel entrance.
REALLY.
So we could talk about lots more. Portnoy's Complaint, obviously. Everything Cormac McCarthy has ever written. Most male coming-of-age stories. I'd love to hear your suggestions, and maybe help me flesh out (haha!) my definition of the term.
PS. I'm entering this post in the internal BR contest for most use of the word penis in a post in 2012. We have that as an award, right?
PPS. Now I owe a post on uterus-brandishing literature, huh?