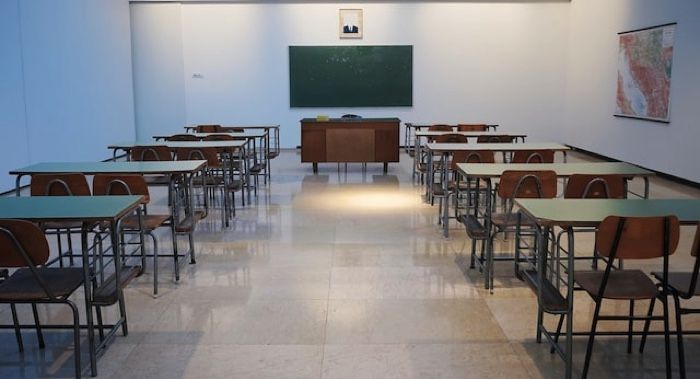 Censorship
Educational Gag Orders Have Increased 250%, PEN America Report Finds
PEN America has analyzed the state of educational gag orders in the United States as of August 2022 and release a report sharing its findings.
Educational gag orders are defined as efforts to legally restrict education on topics like race, American history, gender, and LGBTQ+ identities in K-12 and higher education.
PEN America's report outlines how the U.S. has experienced a 250% increase in educational gag orders compared to 2021, in which only 22 states introduced 54 gag order bills, compared to the 36 states that introduced 137 bills in 2022.
In addition to increasing in number, the bills have also become more punitive. Now, they are more likely to stipulate punishments like heavy fines, a loss of funding, termination, or even criminal charges. Fifty-five percent of the gag order bills introduced this year have included some form of punishment compared to only 44% from last year.
And, while the gag order bills have continued to target teaching about race, they've also increasingly targeted LGBTQ+ identities, which Florida's HB-1557—dubbed the "Don't Say Gay" bill—is a good example of.
Other trends PEN America's report discusses are how educational gag orders have been targeting higher education (9% more than 2021), and how Republican legislators—despite previously advocating for free speech— are leading virtually all of the gag bills and even seeking to expand the interpretation of the bills.
Finally, the report makes predictions based on censorship's current trajectory, concluding that there will likely be a continuation of attacks on education, especially as it relates to race and LGBTQ+ rights. Here is a brief description of the six sections of the report:
Section I- a survey of the seven educational gag order laws and two executive orders that were enacted this year
Section II- an exploration of the types of educational institutions targeted by gag order bills in 2022
Section III- a discussion of the structure and design of the bills
Section IV- an analysis of the gag order bills themselves, which includes how the objectives of their supporters tend to shift
Section V- a discussion of the punishments and penalties stipulated in the bills, which has gotten more numerous and harsh since 2021
Section VI- a discussion of trends for what PEN America sees for the future, which include:

More educational gag orders, with a concentration in areas that Republicans control;
Educational gag orders with a stronger focus on restricting private educational institutions, higher education, and queer content;
More legal action being taken by both supporters and opponents of educational gag orders;
Censorship expanding into things like reporting hotlines, book bans by way of legislation, tenure and academic freedom undermined by legislation, and lawsuits concerning existing gag orders;
For a more detailed account of the reports findings, visit PEN America's website, where there is also a page on taking action. For more censorship coverage, make sure to follow Book Riot's #censorship page.