Bookshops in other countries can be completely beautiful- and because we don't necessarily speak the same language, it would be easy to forego them and visit different stores, sites, or landmarks. I think we often see lists of famous bookshops, but this year I've managed to actually peek inside quite a few!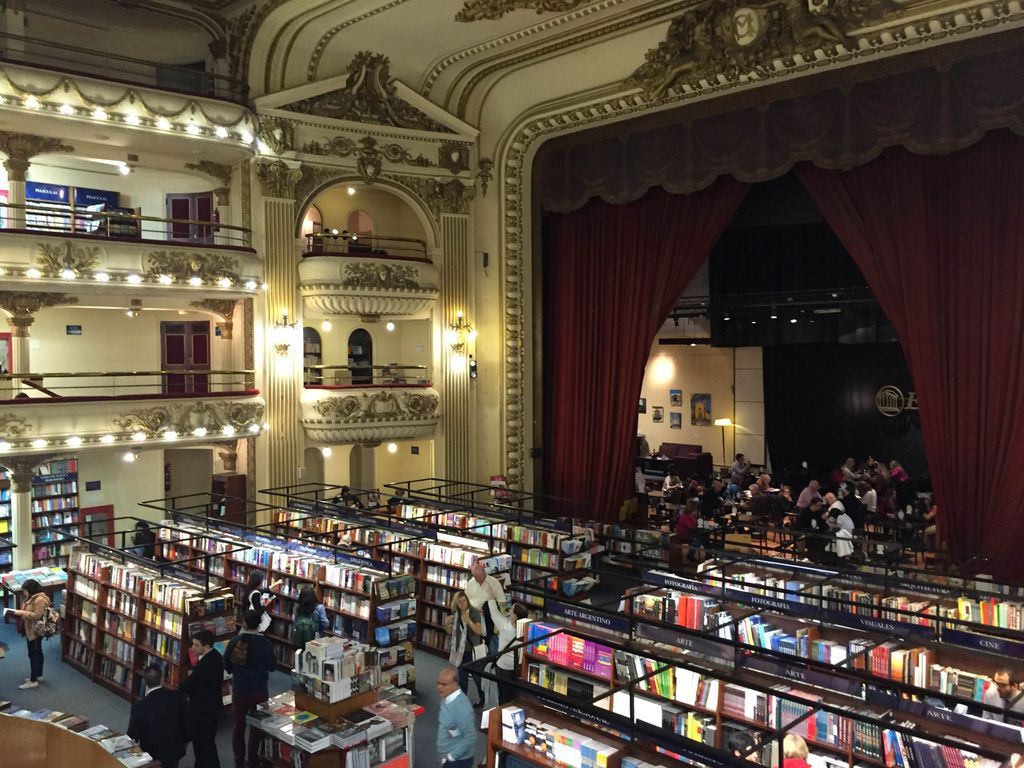 Argentina in particular seems to be full of bookshops- from the ultra-romantic and unusual to the pokey side street affairs, and virtually none of them disappoint. Even the chain bookstores seem to have pretty layouts and shelves full of promise- even when I don't understand a single word!
Last month I visited El Ateneo Grand Splendid in Buenos Aires, which usually features on many of the 'Best Bookshops in the World' lists. The building was initially a theatre, but has been selling books since the early 2000s as part of a wider book chain. The painted ceiling is breathtaking, and wandering the bookshelves in front of an elegant stage (with plush red curtains!) has a definite touch of romance to it.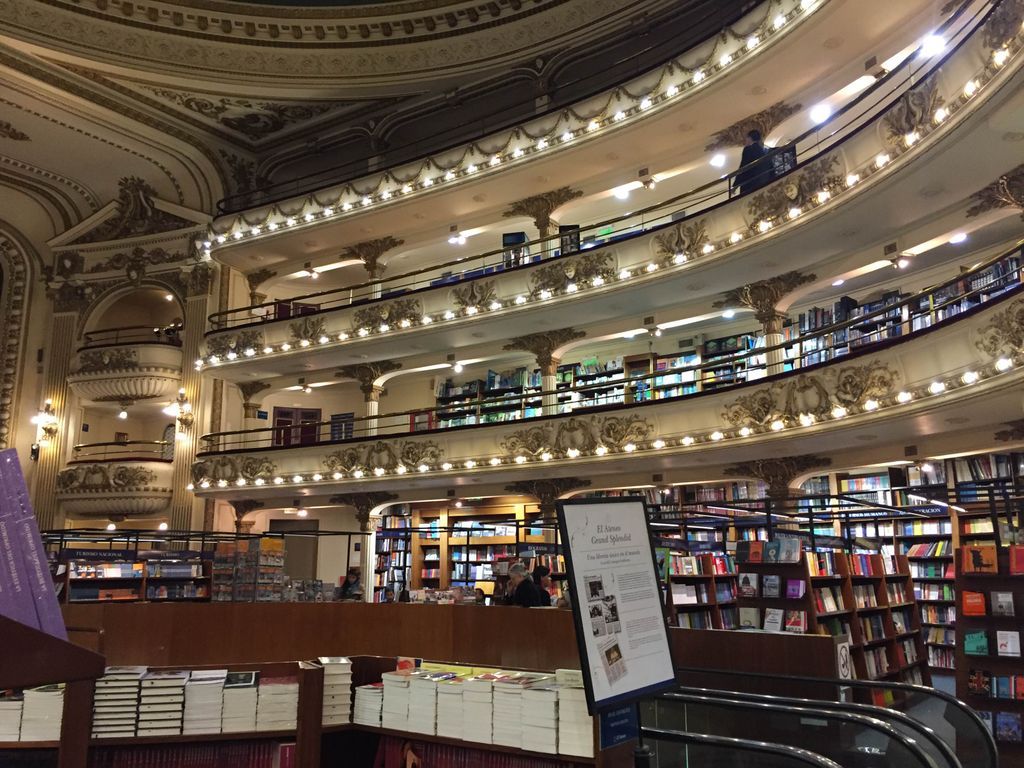 The children's section is really lovely- a nook full of all your favourite characters from childhood. Though there are virtually no English books in the theatre, it is nonetheless an experience that shouldn't be missed.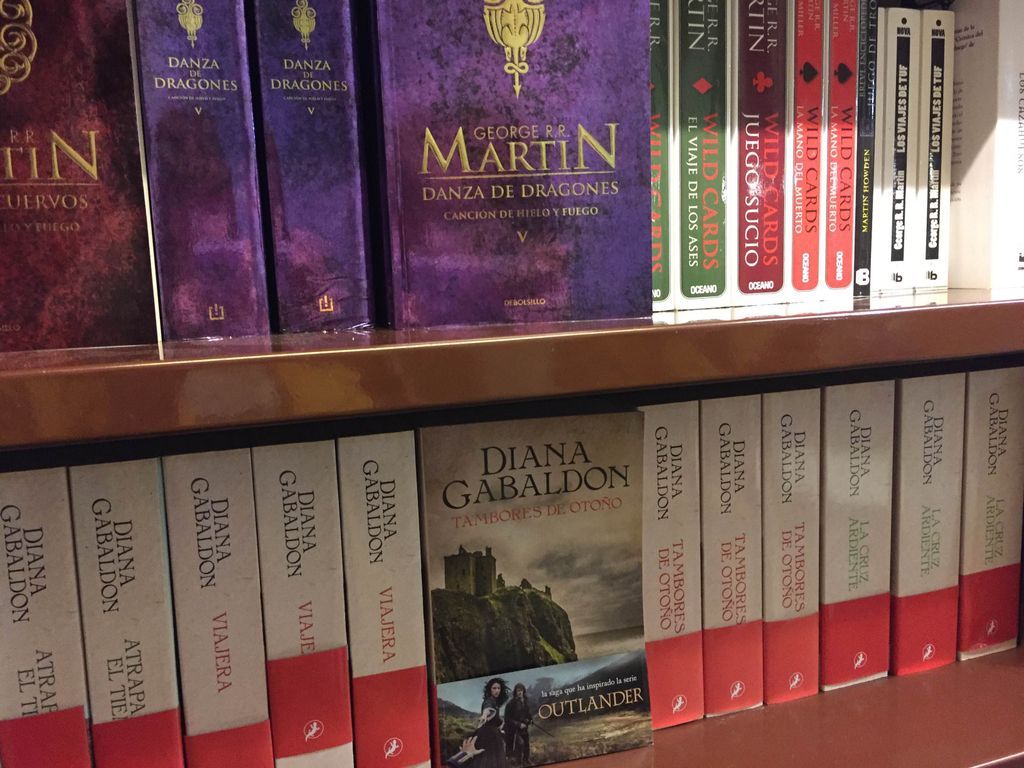 Ever since I was in France as a child and saw a Harry Potter book in a different language, I've loved the idea of different editions and cover art. This might make me a bit of an anorak, but I still get excited when I see a book I've already read with a shiny new cover.
Earlier this year I had the chance to skive through Shakespeare and Company, on the banks of the Seine in Paris. Even though I'd been to Paris before, the bookshop had somehow always evaded me. This year, I delved right in. I enjoyed every single corner, admired the little stamps the staff pop inside the book on purchase, and desperately craved a new tote bag.
The shelves in Shakespeare and Company are lined with English language books of all genres and multiple editions- it's a book lovers paradise. Admittedly, the shop gets a little busy at times. I like to spend hours in a bookshop, but in here, it's not possible to do that, because the chances are you'll be in someone else's way!
It's incredibly difficult passing shelves, because on just about every one there's something that will make you go 'ooooh' and reach for the treasure. The reality is that you won't have enough space in your suitcase- but the shop operates a really fantastic website, complete with their own merchandise and truly Parisian purchasing options (the bookstore will still stamp your book with an iconic shop stamp if you purchase online).
Though I live in England, I'm from Ireland and when I go home, I like to pay a visit to Hodges Figgis on Dublin's Dawson Street. The store has been open since 1768, gets a passing mention in Ulysses and has a resulting air of celebrity. There are four floors of walls lined with shelves: books as far as the eye can see!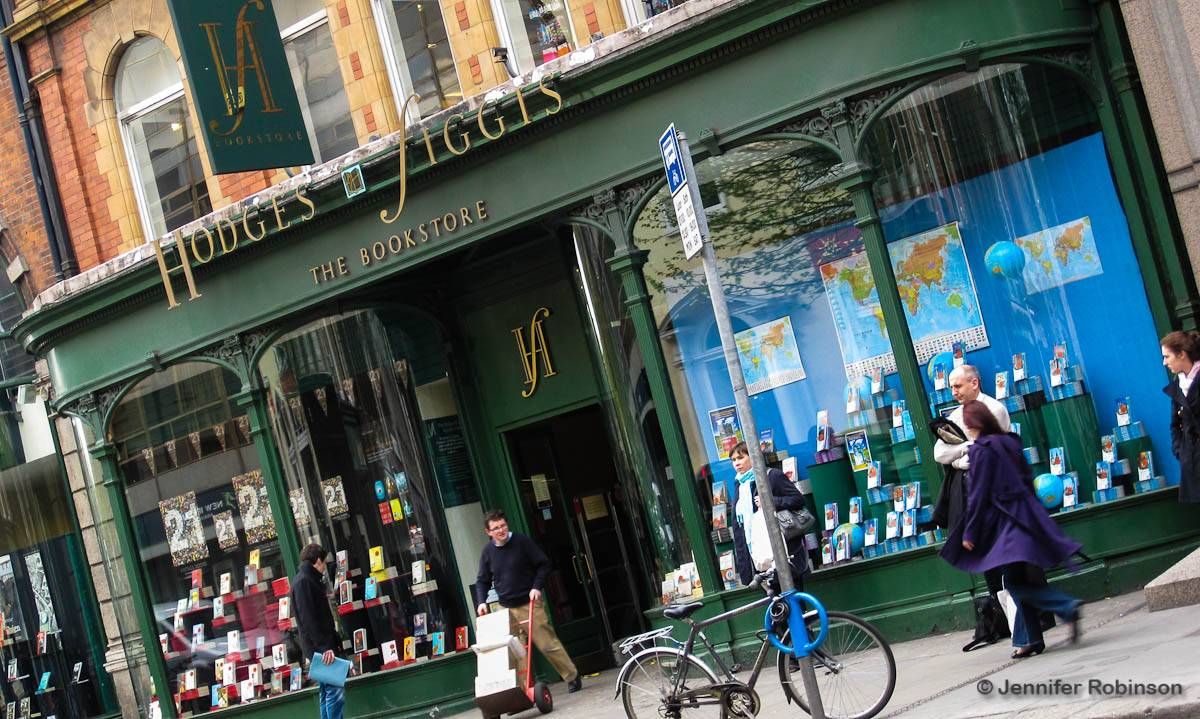 I love the ground floor best, because the selections on show are usually a little different to the standard ones, and the 'recommended books' in prime positions are often truly great finds. Hodges Figgis is now owned by Waterstones. I admit openly that I love chain bookstores, because they offer a wide selection- but my heart also pangs for independent bookstores which give personalised recommendations, quirky service and shelves of fun. Hodges Figgis treads a lovely mid-line here: the selection is great, there is no chain bookstore branding, and the shop itself maintains an independent spirit.
Rioters- what bookshops should I visit next?!