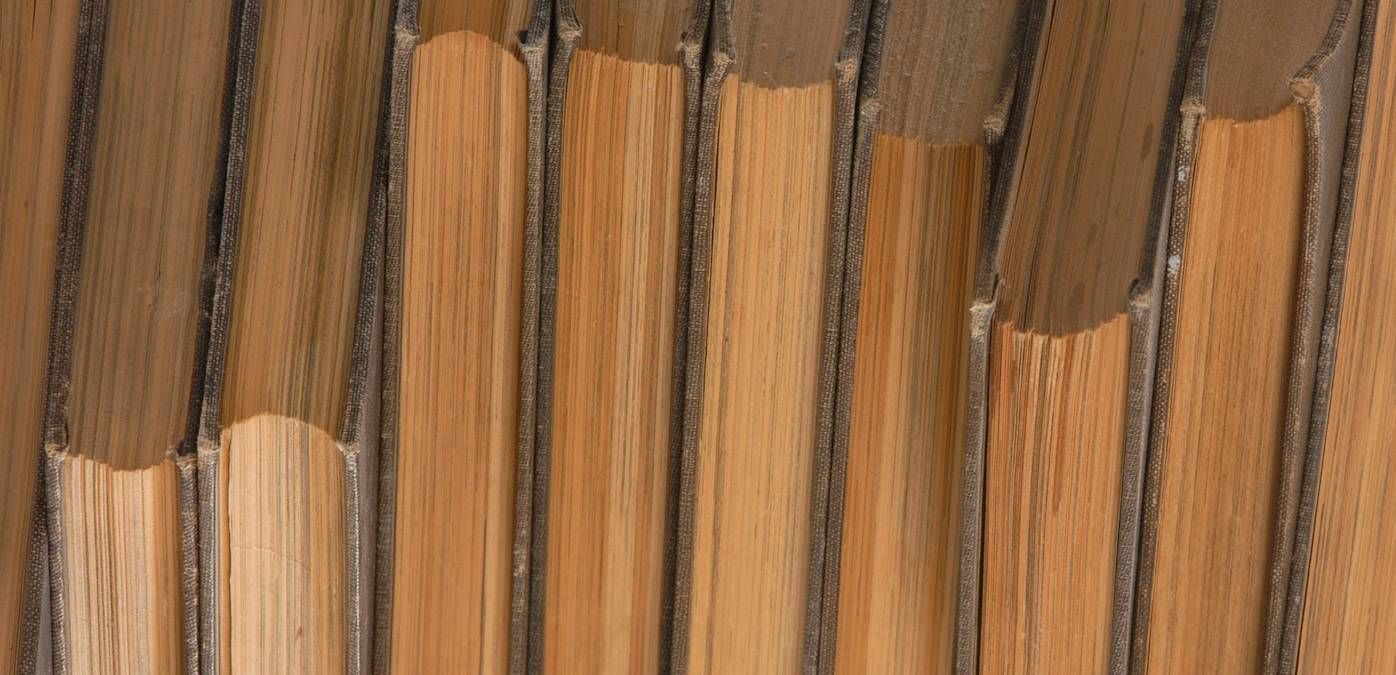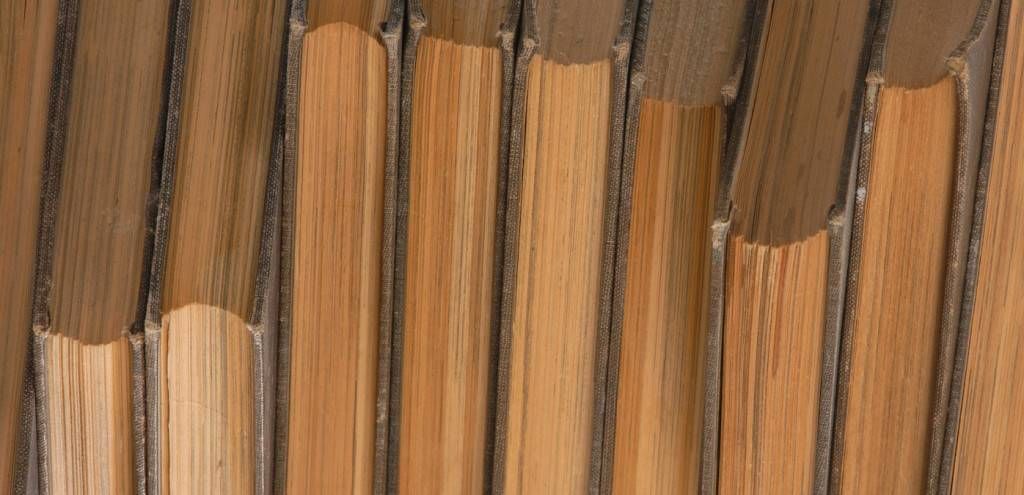 Peek Over Our Shoulders: What Rioters Are Reading On September 10, 2015
This content contains affiliate links. When you buy through these links, we may earn an affiliate commission.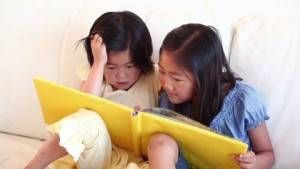 In this feature at Book Riot, we give you a glimpse of what we are reading this very moment.
Here is what the Rioters are reading today (as in literally today). This is what's on their bedside table (or the floor, work bag, desk, whatevskis). See a Rioter who is reading your favorite book? I've included the link that will take you to their author archives (meaning, that magical place that organizes what they've written for the site). Gird your loins – this list combined with all of those archived posts will make your TBR list EXPLODE.
We've shown you ours, now show us yours; let us know what you're reading (right this very moment) in the comment section below!
You Too Can Have A Body Like Mine by Alexandra Kleeman: I usually hate when a book has so much praise because it's always hard to live up to expectations but so far this book is delivering! And so much is said and written uniquely while ringing honest that I may have found a new favorite author. (egalley)
Florynce "Flo" Kennedy: The Life of a Black Feminist Radical by Sherie M. Randolph: Even if the cover, title, and my feminist heart hadn't drawn me to this book I would have been sold by –> "Often photographed in a cowboy hat with her middle finger held defiantly in the air." (egalley)
Dirty River: A Queer Femme of Color Dreaming Her Way Home by Leah Lakshmi Piepzna-Samarasinha: Because "she discovered queer anarchopunk love and revolution" sounds awesome! (egalley)
The Awakening by Kate Chopin: I'm back in school and taking Intro to Fiction. This is our first assigned book. (print)
The Buried Giant by Kazuo Ishiguro: I bought a nice first edition when this came out since Ishiguro is one of my favorite authors, but I'm just now getting around to it. (print)
The Girl on the Train by Paula Hawkins: I scooped this up as an Amazon daily deal for only $2, so it's on my Kindle and waiting for me. (ebook)
TOO MANY (Seriously, though. This is just a selection.)
The Story of the Lost Child by Elena Ferrante, translated by Ann Goldstein: That's right, I have Ferrante Fever. (Scribd, audiobook)
Version Control by Dexter Palmer: A 2016 release set just a tiny bit in the future that is so smart about science and love and everything. (e-galley)
Up to This Pointe by Jennifer Longo: YA about a ballerina who escapes her life for an outpost in Antarctica. It really doesn't get much more in my wheelhouse. (e-galley)
Magonia by Maria Dahvana Headley: I desperately needed a solid YA fantasy novel and this perfectly fits the bill. (Hardcover)
The Sound of Gravel by Ruth Wariner (Jan. 5th, Flatiron Books): This memoir about a girl living in a doomsday Mormon cult – as the 39th of her father's 41 children – rings all my bells. (print galley)
The Girl Who Slept With God by Val Brelinski: Rebecca has talked about this book on not one, but two Riot podcasts, and like the previous entry, I am all in for families in unusual religiously motivated situations. (Audiobook – review copy)
I Was a Revolutionary by Andrew Malan Milward: Halfway through this beyond-wonderful book of stories set in Kansas, I'm trying not to explode before I get it into as many other hands as possible. (Hardcover)
My Brilliant Friend by Elena Ferrante: As great as I was told it would be — kind of reminds me of Curtis Sittenfeld, which is a very good thing. (audio)
A Bollywood Affair by Sonali Dev: Just started listening to this one because of everybody's recs at Book Riot. What can I say that hasn't already been said? It's fantastic! (audiobook)
Deep Rivers by José María Arguedas, translated by Frances Horning Barraclough: Arguedos is a classic Peruvian author and one of the first to write poetry in native Quechua. He writes about the magical side of the natural world in a deeply humbling and beautiful way. (paperback)
The Martian by Andy Weir: I bought it for my husband to read before the movie (I read it last year), but then found myself picking it up and getting hooked into the story again. (paperback)
The Lost Island by Douglas Preston and Lee Child: This popped up in the library catalog when I did a keyword search for Ireland. (audiobook)
The Kill Artist by Daniel Silva: The first in the Gabriel Allon series. (hardcover)
The Smart Girl's Guide to Privacy: Practical Tips for Staying Safe Online by Violet Blue: After watching Citizenfour, I'm a bit obsessed with keeping personal info private online. (paperback)
Asking for It by Louise O'Neil: I've been curious to read this book since loads of people on my Youtube and Twitter mentioned it. Looking forward to see how O'Neil treats the subject of rape culture.
The Lowland by Jhumpa Lahiri: I've never read Jhumpa Lahiri before but I've heard so many good things that I can't ignore her any longer!
Unspeakable Things: Sex, Lies and Revolution by Laurie Penny: I bought this book ages ago and never got around to reading it, so it's on my TBR this month.
Secondhand Souls by Christopher Moore: I'm a total Moore fangirl, and whenever Minty Fresh and the gang are back for new adventures, I put everything else aside to race through the book. (ebook)
The Grace of Kings by Ken Liu: I'm super intrigued by the idea of silkpunk, so I basically had to read this book to see what it was all about. (ebook)
Rising Strong by Brené Brown: I loved Brown's Daring Greatly, so I'm really interested in seeing what she has to say about the idea of failure and letting yourself work through the emotional impacts of being face down in the dirt. (library book)
The Dead House by Dawn Kurtagich: Oh my, this book. Full of found documents and transcribed audio clips, it's a creeper thriller told through the pages of a diary. Incredibly fun, and all kinds of gripping. (September 15th, Little Brown, Advance Hardcover)
The First Time She Drowned by Kerry Kletter: Boasting blurbs from folks like David Arnold and Jennifer Niven, this contemporary YA already has some buzz around it, and it isn't even out for another half-year! So far it's dark and intense, touching on mental health and complex family relationships. Halfway in, and already adore it. (March 15th, 2016 Philomel, ARC)
Three Moments of an Explosion by China Miéville: Wonderful weirdness from Mr. Miéville, as always. I love well-written and weird short stories, and that is one of the things China does best. So far, so very good.
The Flux by Ferrett Steinmetz: Paul Tsabo is a 'mancer, which means that he is able to use magic. In this urban fantasy, magic-use is outlawed because of the side-effects it carries. But Paul is able to sidestep the side effects to create a drug called Flex, purer than anybody. Interesting take on magic, The Flux is a book that focuses on the fun and the action. Also… that cover.
The Girls at the Kingfisher Club by Genevieve Valentine: A retelling of The Twelve Dancing Princesses set during the 1920s! I'm only a few pages in, but so far, Valentine is KILLING IT both in terms of style and substance—I suspect that I'll be binging on all of the rest of her work SOON. (print)
A Crack in the Wall by Claudia Piñeiro: Piñeiro is Argentina's most well-known crime novelist, so I'm working my way through her backlist for my Queens of Crime series. This is the third of her books that I've read, and so far she's sticking to what appear to be her favorite themes: fracturing marriages, difficult teenagers, seemingly placid exteriors that hide roiling underbellies of violence and despair. (print)
Magic Bites (Kate Daniels #1) by Ilona Andrews: Even though it still feels solidly summery in Texas, the impending autumn weather has me itching for more gritty fantasy and supernatural novels. Atop the digital stack is this first of a series about which I've heard nothing but good things. (ebook)
Fear and Loathing at Rolling Stone: The Essential Writing of Hunter S. Thompson by Hunter S. Thompson and Jann Wenner: I think I've recovered enough from reading HST's collected letters that I'm ready to take on a collection of the articles he wrote for Rolling Stone Magazine. (Paperback)
The Shepherd's Crown by Terry Pratchett: Pratchett's final Discworld novel and a bittersweet reminder of what the world has lost. (Hardback)
Aurora by Kim Stanley Robinson: A chunky space book – part narrated by a starship's AI – that feels like it's destined for a big movie adaption. (Hardback)
Monster Trek: The Obsessive Search for Bigfoot by Joe Gisondi: The true stories of the world's bigfoot hunters. Middle aged me running round the woods looking for a sasquatch? They're my kind of people. (eGalley, out February 1, 2016)
The Hours Count by Jillian Cantor: Lovely, rich, cutting historical fiction about a woman who befriends Ethel Rosenberg? Yes, please. (egalley)
750 Years in Paris by Vincent Mahé: Easily the most beautiful and among the most intriguing books I've encountered this year. It what would you would see and learn if you stood in one spot in Paris for seven and a half centuries, and the answer is breathtaking. (print ARC)
Odysseus Abroad by Amit Chaudhuri: Saw this one at my local library and had to pick it up. Striking so far. (hardcover)
Between the World and Me by Ta-Nehisi Coates: I've been wanting to read this since the day it came out. Finally got around to buying a copy and can't wait to read it! (hardcober)
The Power and the Glory by Graham Greene: I've been reading a lot of Greene's work lately. This novel, about an unnamed priest fleeing the anti-Catholic purges in 1930s Mexico, is supposed to be his greatest work, so I've got high hopes for it. (paperback)
The Heart Goes Last by Margaret Atwood: Atwood's serial fiction experiment, Positron, is finally here in novel form. *Grabby hands* (egalley)
Re Jane by Patricia Park: I've had this one on my shelf for a few weeks but I've been saving it for after I finished a post on film and television adaptations of Jane Eyre. Well, it's finally done (stay tuned!) and I can't wait to dive into this modern re-telling. I've heard nothing but good things and every time I even look at it, it makes me smile (hardcover)
Americanah by Chimamanda Ngozi Adichie: I'm reading Adichie for the first time and now I just want to follow her around while she makes observations about people and the state of things. I am head over heels for Americanah. (audiobook)
Seeker by Arwen Elys Dayton: From the TBR stack that never quits! I get through more audiobooks than physical copies these days, but this YA fantasy has been my bedside book for a minute and I'm thoroughly enjoying it so far. (hardcover)
Slaughtermatic by Steve Aylett: I borrowed this one from a friend ages ago and I don't want to be mistaken for the type who borrows books for keeps. Slaughtermatic is one of those darting, breathless stories that requires breaks. It's quite the bloody cyber trip. (paperback)
The Sea Is Ours: Tales from Steampunk Southeast Asia edited by Jaymee Goh and Joyce Chng: I'm still reading a couple of books I've mentioned a week ago, but I'm so excited for this anthology of Southeast Asian steampunk fiction. I'm familiar with many of the Filipino authors included here, and my previous experience of their work makes me optimistic for this book as a whole. (e-galley)
The Daughters by Adrienne Celt: I love love love this modern fairy tale set in Chicago. It's about an opera singer, but also about mothers and daughters and immigration and family curses and deals with the devil. (Hardcover)
Leonardo da Vinci: Flights of the Mind by Charles Nicholl: Bought years ago on a whim, this biography has sat on my shelves ever since, overlooked for more recent purchases. Started it on a train ride last week. It's already taught me about medieval olive presses. Result. (paperback)
The Winter Sea by Susanna Kearsley: Dual timeline historical novels with romance aren't usually up my alley, but it is so beloved I am giving it a try. I'm actually loving the Scotland setting and learning more about the pre-Culloden Jacobites.
An Ember in the Ashes by Sabaa Tahir: I'm listening to this one and it's almost too gripping for the pace of audio. Male and female narrators are very good. I love the complex and unique world Tahir has built, and the plot, even if a couple characters are a little too one dimensional. It's just great.
The Prisoner by Skye Warren and Annika Martin: This is dark erotica with non-consensual sex. English undergrad on assignment (teaching in a jail!) gets swept up in a sexual relationship with a sexy beast of a prisoner. I've only just started it, and I'm not sure I can tolerate the darkness, but I do like the writing, so we'll see.
As for Me…
Lum by Libby Ware (She Writes Press, Oct. 20): Set in Depression-era Virginia, this novel is about a woman diagnosed with an intersex condition as a child who is now living with relatives as an adult because she's told she can't marry. Her life is turned upside down when plans are announced to run the Blue Ridge Parkway through her family's land.
Dragonfish by Vu Tran: So many raves for this literary thriller + eye-catching cover = sure sign I will read it. There's gambling, blackmailing, double-crossing, triple-crossing…looks gritty and perfect.
Goddess of Love Incarnate: The Life of Stripteuse Lili St. Cyr by Leslie Zemeckis (Counterpoint, Sept. 15): She wasn't just a lyric in the Rocky Horror Picture Show! I stumbled upon Lili while researching my Bettie Page obsession many years ago. She's so stunningly beautiful. Excited to learn more about her.
The Throwback Special by Chris Bachelder (W. W. Norton & Company, March 14, 2016): Holy cats, I am soooooo excited for this! I am a huge fan of his work. Bear v. Shark is one of the funniest books I've ever read.