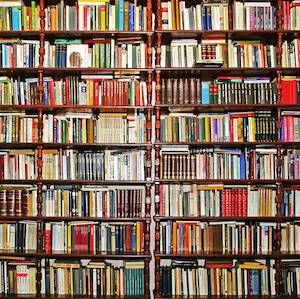 Lists
Peek Over Our Shoulders: What Rioters Are Reading On October 20, 2014
In this feature at Book Riot, we give you a glimpse of what we are reading this very moment.
Here is what the Rioters are reading today (as in literally today). This is what's on their bedside table (or the floor, work bag, desk, whatevskis). See a Rioter who is reading your favorite book? I've included the link that will take you to their author archives (meaning, that magical place that organizes what they've written for the site). Gird your loins – this list combined with all of those archived posts will make your TBR list EXPLODE. Then again, that might be just what the doctor ordered for summer weekend plans. Enjoy!
We've shown you ours, now show us yours; let us know what you're reading (right this very moment) in the comment section below!
Born Confused by Tanuja Desai Hidier: Rioter Swapna suggested it in a recent post about excellent South Asian YA, so I downloaded it immediately from the library. (library ebook)
Almost Famous Women by Megan Mayhew Bergman (Jan. 2015, Scribner): Mayhew Bergman wrote on of my favorite short story collections, Birds of a Lesser Paradise, so I picked this up as soon as the publisher sent it to me and am rationing myself on a story per night. (ARC)
Is Everyone Hanging Out Without Me (and Other Concerns) by Mindy Kaling: I just finished a 30 hour audiobook about the life of John Adams and wanted my next audio to be short, funny, and not about a dead white dude. This fits the bill and is hilarious! (audiobook, Audible)
All the Pretty Horses by Cormac McCarthy: because Cormac McCarthy. (paperback, purchased)
The Underground Girls of Kabul: In Search of a Hidden Resistance in Afghanistan by Jenny Nordberg: a publicist I trust told me it was one of her favorite books of the year. (Paperback galley)
The Accidental Apprentice by Vikas Swarup: South Asian fiction FTW! (Paperback galley)
The Republic of Imagination by Azar Nafisi: Because it's a new Azar Nafisi (Paperback galley)
Cubed: A Secret History of the Workplace by Nikil Saval: Because I love nonfiction on audio (Audiobook)
Lila by Marilynne Robinson – Nothing better than a new novel by one of my favorite authors, and this one doesn't disappoint. (Hardcover, via publisher)
Lives in Ruins: Archaeologists and the Seductive Lure of Human Rubble by Marilyn Johnson – I love books about crazy careers. Johnson's jump-right-in approach to this subject is, so far, delightful. (Galley)
The Descendants by Kaui Hart Hemmings – Audible sales are my friend, so far very different from the movie but has the same vibe of kooky and sad. (Audiobook)
The Door by Magda Szabo – One of my favorite publishers is NYRB Classics- I always get to broaden my literary horizons when they re-issue something. This is a Hungarian author I've never heard of and so far I'm really sucked in. (E-Galley)
Salvage the Bones by Jesmyn Ward. Been wanting to read her books since I read a piece in P&W on her. Starting with one of her novels before I move on to Men We Reaped. (Paperback, purchased)
How We Got to Now: Six Innovations That Made the Modern World by Steven Johnson – I love his mix of science, culture, and history and have been eagerly awaiting this one (ebook, purchased)
Dracula by Bram Stoker: I've read a lot of vampire books and watched more vampire movies than I can count. But until now I've never read the classic novel that started it all. (Paperback)
Ultimate Spider-man by Brian Michael Bendis: Spider-man is my favorite Marvel superhero, so when I heard raves about this one on the Oh, Comics! Podcast, it went straight to the top of my library list. (Hardcover, library)
A Path Appears by Nicholas D. Kristof and Sheryl WuDunn: Because I can never get enough of social justice. (Hardcover, library)
The Savage Detectives by Roberto Bolano: I've been hearing good things about this book for ages. Had to pick it up when I found it at Unabridged Books for $4. (paperback)
Under the Net by Iris Murdoch: Rereading several portions of Murdoch's first novel for a critical essay I am submitting as part of my grad school application. (paperback)
The Novel: A Biography by Michael Schmidt: Being a historical survey of the novel that emphasizes what actual novelists think about each other, I figured this would be more interesting than most academic books. And I was right. Note: said historical survey is not written by the Hall of Fame third baseman from the Phillies. That would be even more awesome. (Hardcover)
On Immunity: An Inoculation by Eula Biss: Another great piece of non-fiction – this one about vaccines and our fear of them – coming from Graywolf Press. How could I resist? (Paper Galley)
Ruby by Cynthia Bone: I was looking for a good audiobook and this was a recommendation from my mom. (Audiobook)
Kafka on the Shore by Haruki Murakami: After experiencing my first Murakami on audio, I asked for suggestions on a good, safe print title to try out. This is where they lead me. (Paperback)
Authority by Jeff Vandermeer: I've been dying to read the second book in the Southern Reach trilogy since I listened to the first on a long car trip, but I've been trying to pace myself, to savor every minute. (Audiobook)
Lock In by John Scalzi: I feel like I'm a bit of a poser when it comes to my love of John Scalzi's books. I was first introduced to him by Redshirts, his incredible, award-winning sci-fi romp through a very Star Trek-esque universe. After that, I finally scoped out Old Man's War and yeah. That was it. I was sold. His latest book with Tor is incredible so far, imagining a world where people suffer from "lock in", a syndrome where they are locked in their bodies, unable to move, but totally aware of what's happening. Only a small number of the population are affected, but it has serious ripples through society. FBI agents are called in to investigate a crime involving a locked-in individual, and things get pretty crazy. I'll end up finishing this in the next few days. (Hardcover, Purchased at Comic Con)
Strong Female Character (Brennan Lee Mulligan & Molly Ostertag): I was SO EXCITED to find out the amazing webcomic Strong Female Character was going to be collected in a book from Topshelf Comics. The synopsis? A superhero quits fighting crime to go to college, and we follow her adventures. (Finished Advance, Purchased at Comic Con)
Pen & Ink (Isaac Fitzgerald & Wendy MacNaughton): A collection of beautifully illustrated tattoos with accompanying essays? I couldn't resist, especially when a number of the people featured are authors and musicians. Definitely wonderful so far, it'll be a permanent coffee table book in my house.
Snow Angels by Barry Napier: A self-published novella that tells the story of Winn, an alcoholic who gets a phone call from a stranger claiming to have his wife, and then says he knows something about the death of Winn's son years before. Winn is understandably shaken and sets off to look for his wife. Mysterious and with sinister undertones, the closest comparison I can find is to the early novels of Stephen King.
The Three by Sarah Lotz: a horror novel that Cassandra Neace sent me a signed copy of, about survivors from airline crashes and mysterious dark forces. Early days, but I'm enjoying it. (hardcover)
Under the Black Flag by David Cordingly: re-reading this, my most favorite nonfiction book all about pirates. I've gushed about it elsewhere and am enjoying revisiting it a great deal. (paperback)
Aquarium by David Vann: a book about a young girl and an old man who become friends through visits to Seattle aquarium. I'm told it twists and gets darker later, but again: early days. Easy reading, very charming, and I love it. (digital ARC)
Gothic Tales by Elizabeth Gaskell: Collections of stories written in the 19th Century that are described on the book's cover as being "chilling" and "eerie", are irresistable. (paperback)
The Dead Girl by Melanie Thernstrom: I stumbled across the Pharos Editions reissue of this formerly out-of-print 1990 bestseller and haven't put it down since I bought it; it's a haunting and brutal examination of friendship, love, and death that totally upends and redefines the idea of nonfiction.
In the Skin of a Lion by Michael Ondaatje: A refresher for teaching this week; easily Ondaatje's best work. (Paperback)
Sherlock Holmes: A Study in Scarlet by Sir Arthur Conan Doyle: Also for teaching this week, this one for my fandom class — and yes, we're watching the Sherlock episode. (Paperback)
Miss Hazel and the Rosa Parks League by Jonathan Odell: Loved Odell's The Healing, and his new book set in pre-Civil Rights Mississippi is another winner. (paper galley)
Old Money, Old Secrets by Kyle Cornelius: Recent Ole Miss grad's first book, and since everything is coming up Mississippi this week… (paperback)
Art Schooled by Jamie Coe: Why would you ever not want to be reading a gorgeous book from Nobrow? (paper galley)
Another Man's Moccasins by Craig Johnson. Last week I ran out of Walt Longmire mysteries. I'd personally depleted the used bookstore and my local library was all loaned out. My wife stepped in and bought the rest of the series for me, thus ensuring that these are the only books on my reading list through the end of October. This one is like The Two Towers in that it's definitely a middle book, setting the stage for further drama. Still totally engrossing.
As for Me…
To the Nines by Janet Evanovich. Lately I've been in a reading slump, and when it's really bad, Evanovich is the only thing that brings me out of it. Luckily she has plenty of books! Usually it only takes one for me to get going again, so I'm able to save her series for these particular moments, but the books are funny and fun and enjoyable enough to blast straight through the series if you're in the mood. (Mass Market Paperback)
____________________
Expand your literary horizons with New Books!, a weekly newsletter spotlighting 3-5 exciting new releases, hand-picked by our very own Liberty Hardy. Sign up now!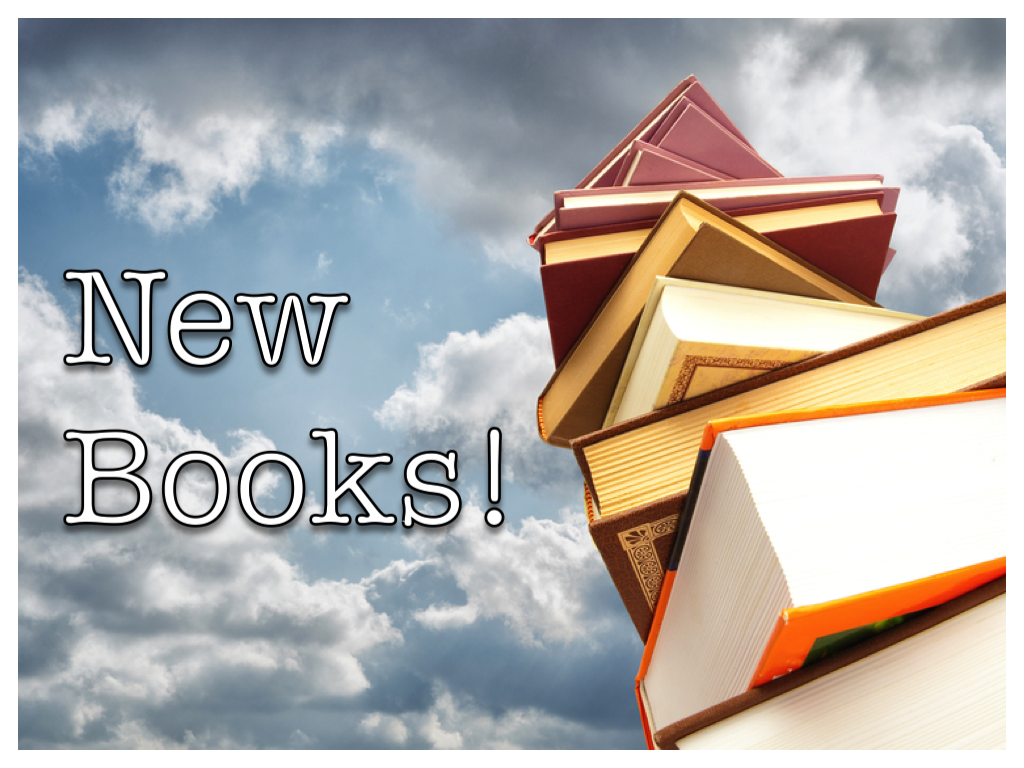 Save