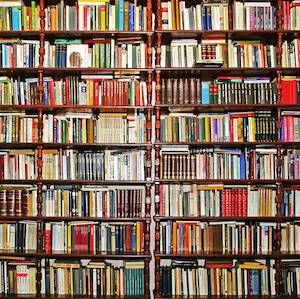 Lists
Peek Over Our Shoulders: What Rioters Are Reading On October 2, 2014
In this feature at Book Riot, we give you a glimpse of what we are reading this very moment.
Here is what the Rioters are reading today (as in literally today). This is what's on their bedside table (or the floor, work bag, desk, whatevskis). See a Rioter who is reading your favorite book? I've included the link that will take you to their author archives (meaning, that magical place that organizes what they've written for the site). Gird your loins – this list combined with all of those archived posts will make your TBR list EXPLODE. Then again, that might be just what the doctor ordered for summer weekend plans. Enjoy!
We've shown you ours, now show us yours; let us know what you're reading (right this very moment) in the comment section below!
Alice + Freda Forever: A Murder in Memphis by Alexis Coe: Thumbed through the gorgeous hardcover and was instantly absorbed in this non-fiction love/crime story about two teenage girls in 1890s Memphis. (Hardcover)
All Joy and No Fun: The Paradox of Modern Parenthood by Jennifer Senior: a baby shower gift from a friend with two toddlers. (Hardcover)
Kafka on the Shore by Haruki Murakami: I've only read one Kafka novel so far, and while it wasn't enough to get me hooked, it was enough to make me interested. Going in for round 2. (Paperback)
Assorted Ray Bradbury short stories: A friend asked me where they should start with his stuff, and while I had an answer ready, I decided that a refresher was in order. (Paperback)
The Art of Eating by M.F.K. Fisher: The compendium of Fisher's five influential books about food has been on my required reading list for awhile, and I'm finally settling down into it. (Paperback)
Liar, Temptress, Soldier, Spy by Karen Abbott: I've been looking forward to it for months and finally picked it up during vacation last week. Everyone who raved about it was right! (print galley)
Find Me by Laura van den Berg: A first novel from one of my favorite short story writers! I couldn't wait to start it. (print galley)
The Dog by Joseph O'Neill: I've been waiting for more O'Neill since Neverland and snapped this up on its US publication. Longlisted, but not shortlisted, for this year's Man Booker Prize, it's looking promising so far.
Independent People by Halldór Laxness: Because finally. It was actually several references in David Mitchell's The Bone Clocks that got me to pull the trigger and get this classic into my brain. Where it belongs.
Canuck Comics: A Guide to Comic Books Published in Canada by John Bell: This weird little bit of CanCon was published in 1985 and gives a snapshot nationalist history of comics; I'm working on a bit of an update for another project. (Print)
The Lost Book of Mormon by Avi Steinberg: I'm totally fascinated by American-born religions, and Steinberg's Mormon pilgrimage from an Israeli-American perspective is funny and moving. (Digital ARC)
The Dog by Joseph O'Neill A Booker Longlist novel about a misanthropic lawyer living in Dubai? Count me in. (hardcover, library)
Fourth of July Creek by Smitt Henderson Several folks have mentioned this as their favorite novel of the year. (hardcover)
Maimonides. Life and Thought by Moshe Halbertal. I have been on a biography binge lately and Maimonides is my favorite medieval philosopher. I just couldn't resist it. (Hardcover)
Glimmer Train Issue 91. As always lots of good short stories. This issue particularly is focused on the immigrant experience of the United States in the 21st century. (Literary print journal)
Acceptance by Jeff VanderMeer: I couldn't very well read the first two volumes of the Southern Reach trilogy and not find out how it ends, could I?
On Immunity by Eula Biss: I'm always up for reading the latest buzzy nonfiction and I'm curious about a more nuanced look at the vaccination debate. (Galley)
The Bone Clocks by David Mitchell: When fellow Rioters almost get trampled to get a copy of a book, I know it's one I have to read. (Library)
Men Explain Things to Me by Rebeccas Solnit: Because amazing, obviously. (ebook)
What If? Serious Scientific Answers to Absurd Hypothetical Questions by Randall Munroe: Because who hasn't wondered if you could build a jet-pack using machine guns? (ebook)
Bird Box by Josh Malerman. When chatting with other Rioters about books with strong atmosphere and suspense, this came up. And it is my favorite time of year for creepy reads. So far? It is NOT disappointing. (audiobook)
Death Without Company by Craig Johnson. My backwards-reading of the Walt Longmire mystery series continues! (used paperback)
Rooms, by Lauren Oliver. Getting in the Halloween spirit a little early with this creeper by the YA bestseller, in her first adult novel-also comes recommended by Swapna. (hardback)
Red Seas under Red Skies by Scott Lynch: I finished the first in this series and wanted more immediately. Lots of fun. (mass-market paperback)
Dark Triumph by Robin LaFevers: Another second in a series; the third comes out soon, so I wanted to be ready. I love these books! (ebook)
Six of Hearts by LH Cosway: Couldn't decide on which book to read next, so decided to go with the latest by one of my favorite authors. Never a bad idea. (ebook)
What We See When We Read by Peter Mendelsund: A fantastic pick-up-and-read-ten-pages kind of book from the previous Book Riot Quarterly shipment. (Paperback)
The Queen of the Tearling by Erika Johansen: Yep, I love it. (Audiobook)
Hijacked Brains by Henrietta Robin Barnes, MD: a dry but fascinating academic text on addiction and the brain. (Digital ARC)
Running Home by Julie Hutchings: a really fun book, with terrific dialog throughout. (eBook)
Is Everyone Hanging Out Without Me? by Mindy Kaling. (paperback)
Gone Girl by Gillian Flynn. Hoping to knock out this read in time to go see the movie ASAP. (paperback)
Reading Lolita in Tehran by Azar Nafisi: I can't believe I haven't read this until now. (Paperback)
The Air We Breathe by Christina Parrish: An interesting story about a traumatized girl with panic disorder. (Paperback)
Creativity Inc. by Amy Wallace, Ed Catmull – I couldn't resist after Jeff gushed about it a few times on the podcast. Plus, I love Pixar. (audiobook)
Americanah by Chimamanda Ngozi Adichie – I fell in love with the author after reading her essay on feminism, so now I'm checking out her work (paperback)
君に届け(Kimi ni Todoke) volume 2 by Shiina Karuho – I'm reading some manga/comics in Japanese for practice; I already read it in English, so the context goes a long way (paperback)
All the Light We Cannot See by Anthony Doerr: I'm reading this as part of my Seasonal Reading Challenge tasks. (Audio)
Big Little Lies by Lianne Moriarty: Book club book! (Hardcover)
Tipping The Velvet by Sarah Waters. I read my first Sarah Waters (Fingersmith) earlier this month and was instantly hooked. (paperback)
And Still I Rise by Maya Angelou. This was a, successful, attempt to get myself excited about poetry.
Gifts For The One Who Comes After by Helen Marshall. I love me some dark short stories, and this is scratching that itch very well. (Kindle)
Zealot: The Life and Times of Jesus of Nazareth by Reza Aslan. It's been on my list forever and popped up as the first interesting thing on One Click Digital. (Audiobook)
Loki: Ragnarok & Roll by Eric M. Esquivel et al. Loki gets banished from Asgard and starts a rock band? Yes please. I have wonderful friends who tell me about these things.(Comixology)
Goodhouse by Peyton Marshall: Whoa. I'll just say it's haunting and realistic for a book labeled "dystopian." One of my favorites of the year so far. (Hardcover)
Welcome to Braggsville by T. Geronimo Johnson: Southern-fried comedy about four UC Berkeley students who stage a dramatic protest during a Civil War reenactment in Georgia. Shine on, you crazy diamond (and I say diamond because 60 pages in, I can almost guarantee you that it's going to win a big shiny literary prize). (print galley)
Bad Feminist by Roxane Gay: Finally getting around to this one and I am loving it all. (Paperback)
How To Be A Victorian by Ruth Goodman. I loved Ruth Goodman in the BBC's living history mini-series The Victorian Farm, and I will read anything she writes about history. (Hardcover)
As for Me…
The Night Circus by Erin Morgenstern. I got this three years ago as an ARC and finally grabbed it because I was IN THE MOOD. I'm slow to warm up, people… it takes a few years to give something a try. Loving it. (paperback ARC)
____________________
Expand your literary horizons with New Books!, a weekly newsletter spotlighting 3-5 exciting new releases, hand-picked by our very own Liberty Hardy. Sign up now!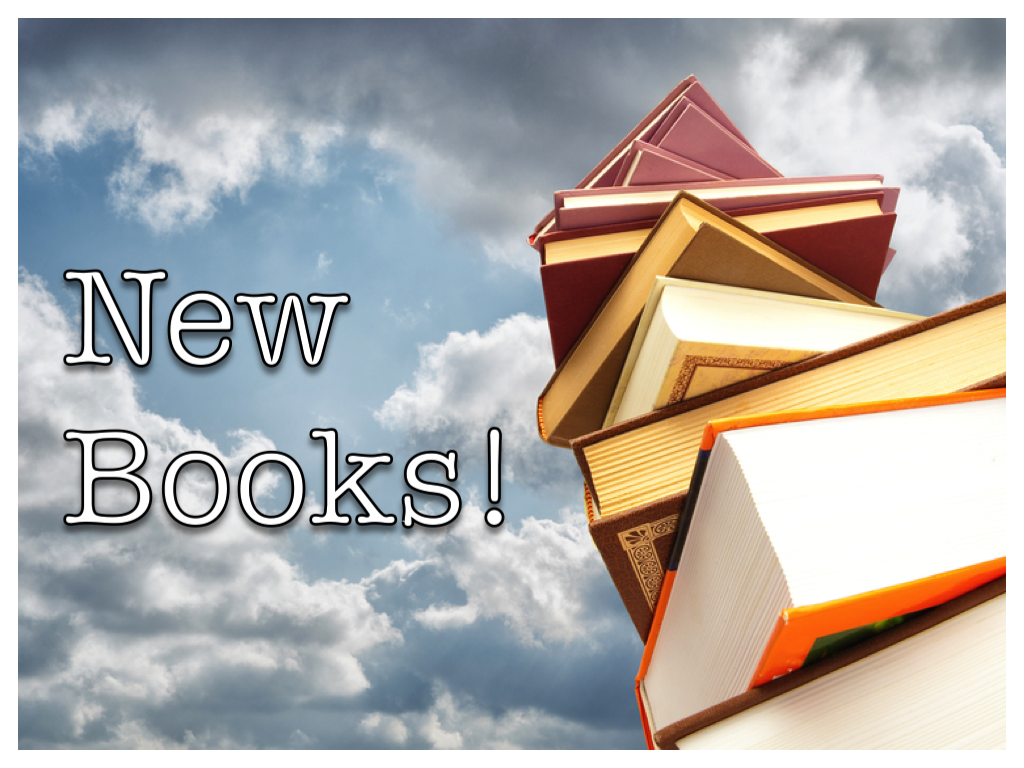 Save