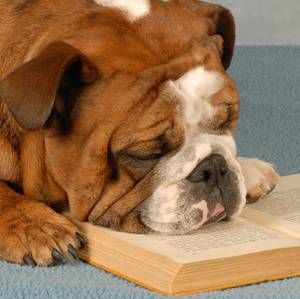 Lists
Peek Over Our Shoulders: What Rioters Are Reading On November 5, 2015
This content contains affiliate links. When you buy through these links, we may earn an affiliate commission.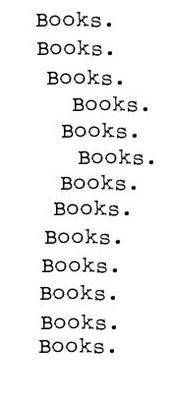 In this feature at Book Riot, we give you a glimpse of what we are reading this very moment.
Here is what the Rioters are reading today (as in literally today). This is what's on their bedside table (or the floor, work bag, desk, whatevskis). See a Rioter who is reading your favorite book? I've included the link that will take you to their author archives (meaning, that magical place that organizes what they've written for the site). Gird your loins – this list combined with all of those archived posts will make your TBR list EXPLODE.
We've shown you ours, now show us yours; let us know what you're reading (right this very moment) in the comment section below!
The Dominant by Tara Sue Me: Picked up in my quest for romance novels with a male-only POV. (ebook)
Beauty is a Wound by Eka Kurniawan (transl. by Annie Tucker): for Best Translated Book Award consideration. (ARC)
Loquela by Carlos Labbé, Will Vanderhyden (Translation): A distorted detective novel and a book that messes with the reader's mind sounds amazing. (egalley)
The Ex by Alafair Burke: Up for a did-her-ex-do-it-or-is-he-being-framed-for-murder thriller. (egalley)
Baking with Mary Berry by Mary Berry: I am obsessed with The Great British Bake Off–'Heavenly Chocolate Cake' here I come! (egalley)
What Is Not Yours Is Not Yours: Stories by Helen Oyeyemi (Riverhead, March 8, 2016): ALL THE YES. I love everything Oyeyemi has written, and am so excited to read these stories about keys, both physical and metaphorical. (egalley)
All Tomorrow's Parties: A Memoir by Rob Spillman (Grove Press, April 5, 2016): Spillman is the current editor for Tin House, plus he has written for just about every cool publication you can think of, so I'm betting he has great stories. (egalley)
My Father, The Pornographer by Chris Offutt (Atria Books, Feb. 9, 2016) "When Andrew Offutt died, his son, Chris, inherited a desk, a rifle, and 1800 pounds of porn." Count me in. Reminds me of the story Frank Black tells about how when his father died, they found his house full of guns. Sure to be interesting. (egalley)
The Deep Sea Diver's Syndrome by Serge Brussolo (Melville House, Jan. 19, 2016) Being compared to Philip K. Dick, it's about a man who is a jewel thief in his dreams. Or is it actually his reality? My cat threw up all over my copy and I'm still going to read it, that's how much I want to read this book. (galley)
Tales of Mystery and Imagination by Edgar Allan Poe: A little post-Halloween horror to spice up my nights. (Hardcover)
Personality Types: Using the Enneagram for Self-Discovery by Don Richard Riso & Russ Hudson: Studying up on personality theory. (Paperback)
Helen Keller in Love by Rosie Sultan: recommendation from All the Books! podcast. (Library Hardcover)
The Moorchild by Eloise Jarvis McGraw: reading this out loud to my kids at bedtime. (Paperback)
The Year of the Three Sisters by Andrea Cheng, illustrated by Patrice Barton: started reading this with my seven year old, but she got impatient because it was her bedtime so she stayed up late with a flashlight and finished it without me. Hmph. (Library Hardcover)
The Aeneid by Vergil: Poem written in the first century B.C.E. about the supposed history of the Roman Empire. This is not an easy read. If you don't see my name in the next sneak peek it's because I'm still reading this one. (Paperback)
Radiance by Cat Valente: Because how can you say no to "a decopunk pulp SF alt-history space opera mystery"? You can't, and you shouldn't; it's amazing. (e-galley)
The House of the Spirits by Isabel Allende: This is one of my girlfriend's favorite authors and I haven't read any of her work yet. Starting right meow. (paperback)
Why Not Me? by Mindy Kaling: Because Mindy Kaling writes such fun books. (Hardcover)
Hiding in the Light by Rifqa Bary: Because I spotted it on the shelves at Barnes & Noble & it piqued my interest. (Hardcover)
The Story of God's Love For You by Sally Lloyd-Jones: Because I love Sally Lloyd-Jones' kids books, so when I saw this one had been repackaged for adults I was keen to see it. It's a good one! (Hardcover)
Lafayette and the Somewhat United States by Sarah Vowell: I am a hardcore Vowell audiobook fan, and this is hitting me right in my Hamilton-loving feels. (Audiobook)
Sunset City by Melissa Ginsburg: Starting to dabble in 2016 ARC's, and this noir-ish crime novel set in Houston is hitting all the right noes. (e-galley)
Tumbling by Diane McKinney-Whetstone: My first time with this author, so far this is a lovely and emotional story of African-Americans in post-Civil War Philadelphia. (e-galley)
No Matter the Wreckage by Sarah Kay: I needed poetry in my life and Schinsky recommended Kay. I am adoring her poetry and, if you want to get a taste of it, she has some great videos up online of her spoken word poetry. (ebook)
The Bollywood Bride by Sonali Dev: I am loving this dark and broody romance. Dev's characters are always so rich and interesting. (audio)
A Kind of Grief by AD Scott: Was lured into buying it by the Scottish Highlands setting and the promise of Macbethian plotting. (paperback)
The Conjure Woman by Charles W Chestnutt: Sounded like a unique read for fall–a collection of antebellum slave folktales published in the 19th century. (audiobook)
The Camel Club by David Baldacci: One of my coworkers said he stayed up all night reading this book and thought I'd enjoy it. (audiobook)
All The Light We Cannot See by Anthony Doerr: When the majority of the people you care about have read a novel and are shoving it in your face, it's time to give it a shot! A fascinating page-turner, eloquent and imminently readable, structured like a humming engine. Starting to glimpse why it was so worthy of its awards. (ARC from before the book was released)
Radiance by Cat Valente: An alt-history, science fiction, decopunk, mystery set in space? UHM, YES. Valente's writing is one half Netflix binge, and one half ancient wine found at the bottom of the sea: you must balance the urge to consume it all with the temperance needed to enjoy its intricacy and beauty. Loving it so far! (Hardcover)
Welcome to Night Vale: A Novel by Joseph Fink and Jeffrey Cranor: Set in the same universe as the lovable and terrifying podcast of the same name, Fink and Cranor use the novel to explore new aspects of the town, though with the same dry, matter of fact dark comedy and circuitous questioning of reality the podcast is known for. Just starting it out, but very interested to see how the world will translate to the novel format.
Throne of Jade by Naomi Novik: I loved the first volume of the Temeraire series but never got to picking up the the rest. Time to rectify that. (mass market paperback)
Pox: An American History by Michael Willrich: This is less a story about the illness itself than an accounting of its significant historical and legal effects in early 20th century US. I've read the prologue so far and I find its premise–that forced vaccinations became the flashpoint of the first civil liberties battle–is a fascinating one. (trade paperback)
Everything I Never Told You by Celeste Ng: People have been enthusiastic about this title since months before it came out in May, so I decided to give it a shot. Thank goodness I did. (ebook)
Beyond: The Queer Sci-Fi & Fantasy Comic Anthology edited by Sfé R. Monster: I backed this on Kickstarter a while back, and it recently showed up in my mailbox. It's gorgeous, delightful, stunningly diverse, and available at https://gumroad.com/beyondpress# (paperback)
Bar Tartine: Techniques & Recipes by Cortney Burns and Nicolaus Balla: I'm waiting to buy a food dehydrator and some fermentation crocks until we move into a bigger place, but in the meantime I can dream of making my own paprika and sauerkraut then doing amazingly delicious things with them. (hardcover)
A Place of Greater Safety by Hilary Mantel: Thanks to her Booker-winning take on Tudor history and Thomas Cromwell, my literary crush on Hilary is pretty evergreen. Dipping into her backlist, this doorstop of a novel sees her tackle the French Revolution. Just a few chapters in, it is already immense. Swoon. (paperback)
A Wizard of Earthsea by Ursula K. Le Guin: Okay, I have to say that I'm annoyed that I randomly looked up the covers for this book and was more than annoyed that they all depict a white Ged… ANYWAY. I've always heard great things about Ursula Le Guin; she's one of those authors I always mean to read. I'm so glad I finally did. This is classic fantasy, a foundation, and reading it feels like going home. The story tells of Ged, a wizard who has innate and significant powers, but who battles the consequences of his pride. Most of the characters in this novel, including Ged, are POC, hence my cover annoyance. (audiobook)
A Darker Shade of Magic by V.E. Schwab: This is what I wanted from Neverwhere and didn't get. Dark and scary, but with an amazing and detailed new world and super interesting characters I can't wait to hear about.
Unbeatable Squirrel Girl #1 by Erica Henderson and Ryan North: The New New Squirrel Girl is back and still the best, happiest thing I read on a given day.
A Thousand Nights by E.K. Johnston: Hello, fairy tale retelling that I actually like! The best fairy-tale retellings expand the world of the fairy tale while staying true to the original story, and A Thousand Nights seems to be doing just that.
As for Me…
Luckiest Girl Alive by Jessica Knoll: Because as I edit this piece it's 5:45 a.m. and my baby is getting ready to take his first nap (meaning, he has been awake long enough to need a nap already). You can imagine my bandwidth for thinking. This book makes reading doable without having to think more than I am capable of.