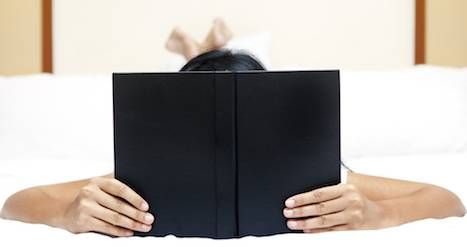 Lists
Peek Over Our Shoulders: What Rioters Are Reading on March 31, 2016
This content contains affiliate links. When you buy through these links, we may earn an affiliate commission.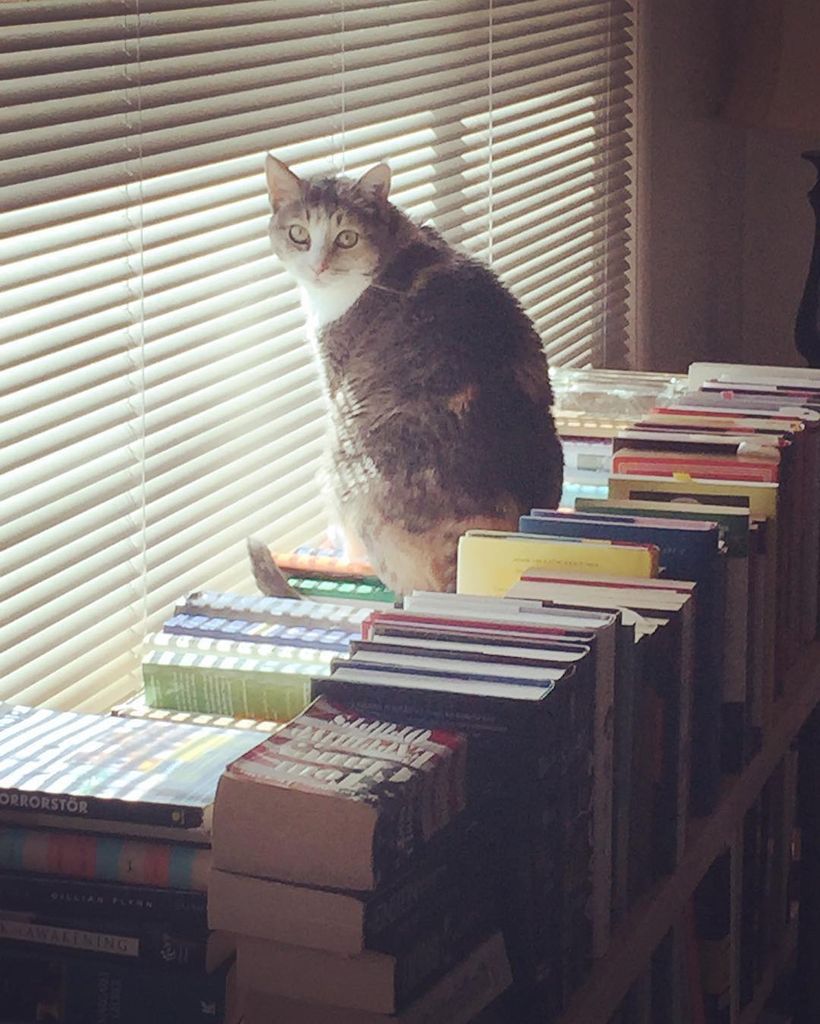 In this feature at Book Riot, we give you a glimpse of what we are reading this very moment.
Here is what the Rioters are reading today (as in literally today). This is what's on their bedside table (or the floor, work bag, desk, whatevskis). See a Rioter who is reading your favorite book? I've included the link that will take you to their author archives (meaning, that magical place that organizes what they've written for the site). Gird your loins – this list combined with all of those archived posts will make your TBR list EXPLODE.
We've shown you ours, now show us yours; let us know what you're reading (right this very moment) in the comment section below!
The Nest by Cynthia D'Aprix Sweeney, read by Mia Barron: I couldn't resist the Amy Poehler blurb on the cover! A diaper / sanitary napkin magnate dies, leaving four adult children to squabble over his fortune. Hilarity ensues. (audio)
The Story of the Lost Child by Elena Ferrante: if you know a magic way to read a book but also save it FOREVER, can you please tell me? I finally caved on my attempt to save book four of my beloved Neapolitan quartet. (paperback)
Everything I Never Told You by Celeste Ng: Literary fiction wrapped in a mystery that I originally read about on Goodreads. (Audiobook)
Stars Beneath Us: Finding God in the Evolving Cosmos by Paul Wallace: A novel approach the science/faith conundrum from Fortress Press. (Paperback)
Innocents and Others by Dana Spiotta: I loved Paulina & Fran and The Life and Death of Sophie Stark and this book is ringing all those bells– deliciously developed characters and so many sentences I want to underline. (egalley)
Love, Anger, Madness: A Haitian Trilogy by Marie Vieux-Chauvet: been on my MUST READ list for far too long and I want to read more Latin American work. (ebook)
Concrete Park Vol. 1 by Erika Alexander, Tony Puryear: Saw it mentioned on Panels and was intrigued by "dark, sexy sci-fi saga."
The Regional Office is Under Attack! by Manuel Gonzales: Female. Assassins. (audiobook)
Catalog of Unabashed Gratitude by Ross Gay: I've been wanting to pick up this collection for a while. Ross Gay is one of my favorite poets and his newest collection a) has a hella pretty cover, b) is a National Book Award finalist, and c) will knock your socks off. (Paperback)
Commonwealth by Ann Patchett (Harper, Sept. 13) I nearly broke my finger hitting the download button for this! I love Patchett and everything she does. This one is about a romantic encounter and the fallout. (e-galley)
The Nix by Nathan Hill (Knopf, Aug. 30) This is one of the big buzz books for BEA! And it is indeed big – it's over 600 pages! It's about a professor who sees his long-lost mother on the news at a political protest, and how his search for her changes his life. And so much more. It's FAB. (e-galley)
The Queue by Basma Abdel Aziz (Melville House, May 24) This one is weird and wild, a Kafkaesque tale of a modern Egypt and the aftermath following "Disgraceful Events." (e-galley)
Sunset City by Melissa Ginsburg (Ecco, April 12) A dark Houston mystery about a woman who gets mixed up in the murder of her friend. I picked it up because it was blurbed by Megan Abbott – I'll read anything she blurbs! (galley)
Dietland by Sarai Walker: I held off reading this book for a while because I expected something fluffy and lighthearted. I couldn't have been more wrong. While this book is humorous and ironic, it's the type of cultural criticism through fiction that only comes along once in a great while. Guerrilla warfare against men who objectify and abuse women, close examination of the mental and physical effects of conforming to beauty standards, and our weight-obsessed culture…Walker takes them all on and sets the place on fire. (ebook)
The View from Flyover Country: Essays by Sarah Kendzior: I often find that Kendzior is crucial to understanding the world, so why on earth wouldn't I be reading this one? (ebook)
The Fireman by Joe Hill: I was a fan of NOS4A2, and was looking for something propulsively plotted and a little weird. This one totally fits the bill. (ebook)
The Assistants by Camille Perri: It's funny and striking and fun. (e-galley)
Year of Yes by Shonda Rhimes: It's cacophonously lauded by my fellow Rioters, so I had to pick it up in my quest to think more about how we make a place for ourselves in the world. (ebook)
This Census-Taker by China Miéville: just a few pages into the latest into this and already promises the best of Mieville; oddness, great prose and a lingering malice.
Aickman's Heirs edited by Simon Strantzas. This is a collection of short stories in the style of Robert Aickman. It has low-key horror stories, reminding one of the classic Twilight Zone episodes.
Paper Menagerie by Ken Liu: a forthcoming collection of short stories by the very talented Ken Liu. Simply put, a showcase of the finest that genre fiction currently has to offer.
A Brief History of Seven Killings by Marlon James: The previous few winners of the Man Booker Prize (The Luminaries; The Narrow Road to the Deep North) have been my favourite books of their respective years. Thinking these guys must be onto something, I've just started last year's winner. I'm already picking the grit of 1970s Kingston, Jamaica from between my teeth. (paperback)
Meet Me Here by Bryan Bliss: Just about finished with Bliss' sophomore novel, and let me tell you, it's a wonderfully moving, charming, and powerful novel about learning to choose for yourself. Meet Me Here's protagonist, Tom, is on the verge of heading off to the military, something his father has pushed him to do all his life… despite the fact that his brother, Jake, is utterly falling to pieces after his experience overseas. So he takes off, one night until he enlists, for an evening with his childhood best friend, who is wrestling with her own demons. Hard to put down, and addresses PTSD brilliantly. (ARC, Out May 31st with Greenwillow)
The Rebirths of Tao by Wesley Chu: Zipping through Wesley Chu's Tao trilogy. The Rebirths of Tao is the third and final part and so far I am enjoying it as much as the previous two.
One Hundred Twenty-One Days by Michèle Audin, translated by Christiana Hills: Forthcoming in May from Deep Vellum Publishing. Audin is a mathematician and a member of Oulipo, a group of experimental French writers. How could I resist? (egalley)
The Tsar of Love and Techno by Anthony Marra: my inspiration to read this came from this year's Tournament of Books and several recommendations for the audiobook version. (Audiobook)
Authority by Jeff VanderMeer: I read and loved Annihilation last year, but hadn't picked up the rest of the Southern Reach Trilogy; recently had the urge for a good bureaucratic fiction read, and now I'm back in Area X and loving it. (paperback)