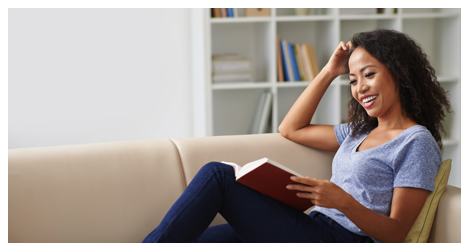 Lists
Peek Over Our Shoulders: What Rioters Are Reading on June 9, 2016
This content contains affiliate links. When you buy through these links, we may earn an affiliate commission.
In this feature at Book Riot, we give you a glimpse of what we are reading this very moment.
Here is what the Rioters are reading today (as in literally today). This is what's on their bedside table (or the floor, work bag, desk, whatevskis). See a Rioter who is reading your favorite book? I've included the link that will take you to their author archives (meaning, that magical place that organizes what they've written for the site). Gird your loins – this list combined with all of those archived posts will make your TBR list EXPLODE.
We've shown you ours, now show us yours; let us know what you're reading (right this very moment) in the comment section below!
Radio Silence by Alyssa Cole: I've read a handful of regency romances but nothing contemporary, and this post-apocalyptic romance came highly recommended. (ebook)
Proxies: Essays Near Knowing by Brian Blanchfield: I'm always ready to check out a new essay collection, and this one came blurbed by Maggie Nelson. Enough said. (paperback)
The Gene by Siddhartha Mukherjee: Loved The Emperor of All Maladies and I needed this in my hot little hands the moment the ARC was released (ARC paperback)
Alexander Hamilton by Ron Chernow: To solidify my obsession with all things Hamilton (audiobook)
The Sound and the Fury by William Faulkner: For my Gilmore girls reading challenge. This book is going to be the death of me. (audiobook)
Walk With Us: How The West Wing Changed Our Lives edited by Claire Handscombe: As someone who named her daughter after a television show, I am HERE for this book (paperback)
The Twelve by Justin Cronin: I'm so late to the game on this one. I read The Passage when it came out ages ago, and I'm so glad there's an overview of sorts at the beginning of this sequel. Ready for nightmares. (audiobook)
Bestiary by Donika Kelly: This book of poems was mentioned moments ago in the Book Riot backchannel and was on its way to me moments later. The power of persuasion. I don't read much poetry, but Kelly's collection sounds like a win. (ARC)
The Night Circus by Erin Morgenstern: I've had a copy of this forever but never gotten to read it, and now it's an assigned book in my summer class–The Legacy and Impact of Harry Potter. (paperback)
A Song to Take the World Apart by Zan Romanoff: I usually try to ignore comparison titles in pitches, but the blurb for this one pitches it to fans of The Strange and Beautiful Sorrows of Ava Lavender and I'll Give You the Sun, two of my favorite recent YA titles, and I just can't resist magical realism in YA. (ARC)
The Paper Menagerie and Other Stories by Ken Liu: I've just joined a new book club and this was their first selection. I'm not typically a big reader of sci-fi or fantasy (give me historical fiction all day every day) but this collection has gotten so much praise and has so many enthusiastic fans, I'm excited to get into it. Liu is also slated to be at Book Riot live, so I should probably have something intelligent to say about it. (Hardcover)
Empire of Cotton: A Global History by Sven Beckert because I started this book back in January but didn't finish it. I enjoyed it, but it is a serious book that I felt required serious attention that I just didn't have to spare at the time. I'm planning to finish it this June. (Paperback).
Tooth & Claw by Jo Walton: This is Jane Austen but with dragons (dragons instead of people, not people and dragons) and it has been recommended to me by SO MANY people. I'm not even that much of a Jane Austen person, but I am a dragon person. (audiobook)
The Nameless City by Faith Erin Hicks: I did an interview with Hicks for the Chicago Review of Books, so I'm reading to catch up. This book is great:it's set in an alternate historic China, there's phenomenal movement in the drawings, and I love the diverse cast of characters. (graphic novel)
Every Man Dies Alone by Hans Fallada: Every year, my blogging partner and I assign each other five books to read during the year, and this was one of the books she assigned me. (hardcover library book)
Greetings from Utopia Park: Surviving a Transcendent Childhood by Claire Hoffman: I've enjoyed several books about people growing up small Christian communities, and I thought it would be interesting to read about the same kind of experience in a different kind of community. (egalley)
The Pleasure Seekers by Tishani Doshi: This has been on my shelf for years, and its about time I read it.
The Regional Office is Under Attack! by Manuel Gonzales: This book got so much Book Riot love that I assigned it to my book club. I love the two central characters and the unexpected snippets from a scholarly journal. (Hardcover, library book)
Cinder by Marissa Meyer: After teaching a fairy tale unit in elementary school, I had fairy tales on the brain, and I've had Cinder sitting on the shelf for awhile. After finishing The Raven Cycle, I'm up for a new YA series to default to, so I'm hoping this takes! (Paperback)
Unusual Chickens for the Exceptional Poultry Farmer by Kelly Jones: A super fun, hilarious middle grade book filled with charming illustrations and magical chickens. Yup, you heard me. Magical chickens. What more could you want? (Library Hardcover)
One for the Murphys by Lynda Mullaly Hunt: I loved this author's second book, Fish in a Tree, and wanted to read her first one. A stunning, powerful story for middle grade readers and beyond. (Library Hardcover)
The Cook Up: A Crack Rock Memoir by D. Watkins: I read great reviews about this book and had to check it out. (Library Hardcover)
The Ghost Bride by Yangsze Choo: After putting together the list on fantasy books by female authors, I was flooded with even more recommendations. This one came up again and again, so reading it now. (eBook)
Adulthood Rites by Octavia Butler: Loved Dawn and now reading the second in this fascinating series. (audiobook)
You Don't Have to Like Me by Alida Nugent: I'm just excited about the slew of feminist books that are being released lately. (Paperback)
Stretch by Neal Pollack: a re-read of my favorite yoga memoir. (Paperback)
Feminism is for Everybody by bell hooks: I loved hooks' Salvation and thought it was time to read another of her books. It was mentioned in her chat with Emma Watson and sounded like an excellent primer. (library paperback)
Busted by Shiloh Walker: I saw the cover–black woman hugging racially undeterminable man–and read the description–recluse widower father author meets librarian–and was all about it. (library paperback)
Bloodline by Claudia Gray: I have adored everything I've read by Gray, including her other book in the new Star Wars canon, so I was ready for this one. (library hardcover)
Lois Lane: Double Down by Gwenda Bond: I put this one on hold immediately when it was available at the library, because the first one was absolutely fantastic, but this one has been slow going for me since I got it. (library hardcover)
Protection for Hire by Camy Tang: This has been sitting on my shelf for years, so I decided it was time to dig it out from the mountain of dust and actually read it. (Paperback)
The Enneagram: A Christian Perspective by Richard Rohr & Andreas Ebert: A recent purchase. This one has been on my to-read list for a while. (Paperback)
Walking with God Through Pain and Suffering by Timothy Keller: I enjoyed Keller's The Prodigal God, so I thought I'd give this one a try. (Audiobook)
The Beast God Forgot to Invent by Jim Harrison: A coworker lent this to me a few months ago and every time I talk to him, he makes it sound even better. He says it's stylistically the opposite of Hemingway, but they wrote about similar things. This one is a series of novellas, and allegedly is the best for dipping into Harrison's work. (Paperback)
The Land of Enchantment by Leigh Stein: I loved Stein's The Fallback Plan, and when I saw she wrote a memoir (with a gorgeous cover), I had to have it. (ARC paperback)
The Underground Railroad by Colson Whitehead: Managed to snag an ARC and BEA and am just starting it this weekend. (ARC)
The Michigan Quartlery Review Spring 2016: Arrived in the mail this week, working through the stories and poetry. (Journal)
LaRose by Louise Erdrich: I'm still so excited this one is out! (ebook)
Gilead by Marilynne Robinson: I can't even begin to explain why I'm loving this book. I could write a book on my love for this book. (Paperback)
Shadow Run by AdriAnne Strickland and Michael Miller: An advanced copy of this showed up at my bookstore and the first line of the blurb pitches it as "Firefly meets Dune." Yes, please! Almost done and so much fun. (ARC)
The Gentleman's Guide to Vice and Virtue by Mackenzi Lee: The author asked me to take a look at this for potential blurbage, and considering it's a fantastical romp through 18th century Europe, I couldn't say no. (ARC)
Girl Waits With Gun by Amy Stewart: I'm slowly working my way through this historical, which follows a woman determined to get payment after her carriage is destroyed by thugs. It's a lot of fun and features a fantastic familial relationship between her and her sisters. (paperback)
Grin and Beard It by Penny Reid: Reid's voice in romantic comedy is so unique and fun and engaging that I missed the call for my boarding group while reading at the airport yesterday and I wasn't even bothered by it. (ebook)
A Fighting Chance by Elizabeth Warren: I wanted to learn a bit more about Warren's role in the bankruptcy battles of recent years, and she tells the story from her perspective in an accessible and educational way. (ebook)
Life in Motion by Misty Copeland: Because I've been hearing good things about this one for a while now, so I finally picked it up at the library this week. (Library paperback)
The Abolition of Man by C. S. Lewis: Because I want to read pretty much everything C. S. Lewis ever wrote. (Paperback)
The Raven King by Maggie Stiefvater: Last Raven Boys book!!! )))): (ebook)
The Passion of the Purple Plumeria by Lauren Willig: Thought I might try the Pink Carnation series since several friends love it, and the library had this one on audio. (audiobook)
Swamplandia! by Karen Russell: I went to a new independent bookstore and vowed to immediately read the book I bought there. Lots of folks I know love Karen Russell, and it sounded fun for summer reading. (Paperback)
Company Town by Madeline Ashby: This one's not obviously up my alley, but something about it drew my eye and is definitely keeping my attention. I'm excited to see where it goes. (ebook)
Labyrinth Lost by Zoraida Córdova: Bruja sisters, and one may end up doing something that may force her into a between-world trip to fix things. Very much enjoying reading this. (egalley)
Alena by Kim Andersson: Horror graphic novel with a girl MC screams my name–and that cover! (egalley)
Auntie Poldi and the Sicilian Lions by Mario Giordano, John Brownjohn (Translation): Scratching my mystery itch and I am loving Poldi. (egalley)
A Spy in the House by Ying S. Lee: Been on my reader for far too long and working on a post I want to use it in. (ebook)
The Fifth Season by N.K. Jemisin: So many people have recommended this book to me that I have lost count. I have read about one-third and so far I am inclined to agree with everyone. This book is so good. (Paperback)
Before the Fall by Noah Hawley: Only about a billion people have been buzzing about this book. I figured it was time to finally see what it was all about! (egalley)
Brighton Rock by Graham Greene: I loved The Quiet American, also by Greene, and thought I'd check out some more of his work. (Hardcover, library book)
Chump Change by Dan Fante: I'm working on a little something about addiction and this guy came highly recommended. Only a chapter in and it already deserves all the trigger warnings in the world. (Hardcover, library book)
The Bostonians by Henry James: A funny, frustrating book that's sort of about love and sort of about early feminism. It's hard to detect James' own opinion because he alternates between two strong personalities so convincingly. (Paperback)