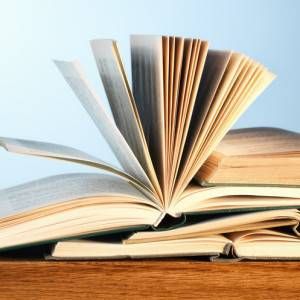 Lists
Peek Over Our Shoulders: What Rioters Are Reading On January 29, 2015
This content contains affiliate links. When you buy through these links, we may earn an affiliate commission.
In this feature at Book Riot, we give you a glimpse of what we are reading this very moment.
Here is what the Rioters are reading today (as in literally today). This is what's on their bedside table (or the floor, work bag, desk, whatevskis). See a Rioter who is reading your favorite book? I've included the link that will take you to their author archives (meaning, that magical place that organizes what they've written for the site). Gird your loins – this list combined with all of those archived posts will make your TBR list EXPLODE.
We've shown you ours, now show us yours; let us know what you're reading (right this very moment) in the comment section below!
168 Hours: You Have More Time Than You Think by Laura Vanderkam: Rioter Kim blogged positively about it and I'm into all things productivity these days. (Ebook, Library)
Call The Midwife by Jennifer Worth: I love the show (an excellent intersection of women's history and feminism), and snatched this up during an Audible sale. (Audio)
The Agency: The Body at the Tower by Y.S. Lee: Book Two of a YA series about a (not white) teenaged girl in Victorian London who joins a secret society of female detectives to avoid being hanged for thievery. Amen and yes please. (Paperback)
God Help the Child by Toni Morrison: I made a vow to read more Toni Morrison last year, and what better place to start than her upcoming novel? (E-galley)
Smarter than You Think by Clive Thompson: Rebecca has been raving about this one for so long, and I can see why. (Paperback)
Neutrino Hunters by Ray Jawardhana: I love a good science nonfiction read, and this seemed to fit the bill! (Audio)
Marvel Comics: The Untold Story by Sean Howe: I've been trying to learn more about comics, and this history is fascinating. (Ebook)
Butterfly in the Typewriter by Cory MacLauchlin: I'm reading the "tragic life of John Kennedy Toole" because I just finished reading A Confederacy of Dunces and wanted to know the backstory behind this crazy-good masterpiece. (Ebook)
Tunnel Vision by Susan Adrian: This debut novel by a fellow Butte, Montana author is one I've been anticipating for a long time. It's about a teenager who has the ability to "tunnel" into other people's lives when he holds their personal belongings in his hand. He's kept this superpower to himself for years, but suddenly people claiming to be government agents are interested in using him for their own possibly-nefarious purposes. (Hardcover)
William Carlos Williams: Selected Poems: This Library of America edition (American Poets Project) is teaching me there's a whole lot more to WCW than just red wheelbarrows glazed with rainwater. (Hardcover)
The Birth of the Pill by Jonathan Eig: I've been waiting patiently for this to come out on audio since I absorb this kind of non-fiction better than way and it finally did. Putting this in my ears, ASAP. (Audio)
The Listener by Rachel Basch: I got a galley from this book's editor and I was immediately intrigued by the premise of a therapist and a boy struggling with his gender identity. Just started it, but I'm ready to see where it goes. (Galley)
The Fair Fight by Anna Freeman: Because how can you resist something described as "The Crimson Petal and the White meets Fight Club"? Bring on the lady fights! (E-galley)
The Book of Speculation by Erika Swyler: The buzz around this is HUGE. And it has a book-within-a-book, which is an epic nerdpurr! (Galley)
Listen, Slowly by Thanhhà Lại: Another highly-recommended forthcoming book, about a young girl who has to spend her school vacation in Vietnam with her family. (Galley)
Into the Black: The Inside Story of Metallica 1991-2014 by Paul Brannigan and Ian Winwood Because \m/\m/. (Hardcover)
Saga, Vol. 4 by Brian K. Vaughan and Fiona Staples: because it's finally my turn on the library holds list. I'm so excited, I just can't hiiiiiiiide it! (Paperback, Library)
Life Drawing by Robin Black: because it sounds dark and twisty and I've heard great things about Cassandra Campbell's audio performance. (Audio)
Leonard Cohen on Leonard Cohen. Interviews and Encounters edited by Jeff Burger: Selected interviews with Leonard Cohen from 1966 to 2012. I'm a huge fan of Leonard Cohen and this book is Cohen in his own words over a period of more than forty-five years. (Hardcover).
Alias Grace by Margaret Atwood: This is the first novel I read by Margaret Atwood. I've just started it but I'm already certain it's going to be an interesting read.
Shutter by Courtney Alameda: Meet Micheline Helsing, a descendant of… well, that awesome guy with that last name who we all know and love. But instead of slaying monsters a la Hugh Jackman, she eliminated ghosts with her camera. She traps their spirits in the film. IN FILM. Shutter was easily one of my most anticipated books of this year, and I'm thrilled to have a copy in my hands, and not just because of the gorgeous cover. This book will be devoured quickly. (Hardcover, advance)
Pride and Prejudice by Jane Austen: my zillionth reread, as I prep to teach this novel again (it always feels brand new). (Paperback — and I think the Penguin is best for teaching!)
Eating Wildly: Foraging for Live, Love, and the Perfect Meal by Ava Chin: This memoir is packed with not only life's struggles and searches, but also with the search for food: namely, the foods that grow wild.
The Norma Gene by M. E. Roufa: This book has clones of Abe Lincoln and Marilyn Monroe and just, yes. Yes. I've already devoured 30% of it in one sitting and I'm getting ready to go back for more. The humor game is strong and I like the punny title. (Biting Duck Press, June 1) (digital galley)
Fever by Gerry Feehily: I started this book last year when I fell into a reading slump and never finished it…but I really liked it, so I'm starting fresh. It's a coming-of-age tale about a young man in Ireland, the town's resident "gothic punk, communist, and poet laureate (self elected)". I'm a fan of Feehily's other work, and let's be real: they had me at "gothic punk." (paperback that I ordered from Belgium because I really wanted to read it)
The Unquiet Dead by Ausma Zehanat Khan: Because Rioter Amanda Nelson recommended it. (e-book)
The Agency by Y.S. Lee: Because Rioter Amanda Nelson recommended it. (e-book)
Bones & All by Camille DeAngelis: I can't put this book down. Creepy and feminist and everything I want out of a book featuring flesh-eating. (galley – out in hardcover on March 10th, 2015)
Too Bad Too Die by Francine Mathews: This one is complex and wonderful historical fiction. Plus I love the cojones Francine Mathews has for tackling a fictionalized account of so many big names – Ian Fleming, Alan Turing, FDR, and Winston Churchill to name a few. (galley – out in hardcover March 3rd, 2015)
Station Eleven by Emily St. John Mandel: Because before I joined Book Riot as a contributor, I was a reader and read an unending stream of praise for this book. Shakespeare. Apocalypse. So good. (hardcover)
Absolute Sandman Volume 4 by Neil Gaiman, Marc Hempel, et al: I began rereading Sandman when my wife gave me all of the Absolute Sandman volumes for our first anniversary last year and they are amazing, if enormous. While I'm not a huge fan of Hempel's art, The Kindly Ones (the biggest chunk of volume 4) is one of my favorite parts of the series. (really big hardcover)
Glory O'Brien's History of the Future by A. S. King: because King can do no wrong if you ask me. (library)
Your Voice in My Head by Emma Forrest: I have a thing for therapy memoirs, which is an oddly specific thing to have, I suppose, but there it is. (ebook)
Shatter Me by Tahereh Mafi: because "Juliette has a mind of her own," according to the description. (ebook)
The New Jim Crow by Michelle Alexander: Countless people mentioned it in conversations about Ferguson, the Eric Garner case, and the #blacklivesmatter campaign, and I wanted to know what the were talking about. It's phenomenal. (ebook)
A Little Life by Hanya Yanagihara (Doubleday, March 10): Highly recommended by people who have never done me wrong. This one's so good it's keeping me up at night. (egalley)
The Lonely War by Nazila Fathi: I'm always curious to learn more about countries that seem secretive. This memoir about growing up during the Iranian Revolution is just stellar so far. (Hardcover)
Duplex by Kathryn Davis: I love Graywolf Press and I like books that are strange. This one is set on a typical suburban street, except with robots and sorcerers living next door. (Paperback)
Mr. Fox by Helen Oyeyemi: I got this book in one of the Book Riot Quarterly boxes and I am excited to finally give my first Oyeyemi a try! (Paperback)
Almost Famous Women by Megan Mayhew Bergman: I am not huge short story collections in general, but I heard Rebecca mention this one and the synopsis sounded to good to pass up. (Hardcover, Library)
Mr. Kiss and Tell by Rob Thomas: I love Veronica Mars and these novelizations are the perfect way to quench my thirst for more Veronica in my life. (Audiobook)
Parade's End by Ford Madox Ford: I've had this one sitting on my shelf for ages and finally picked it up! (Hardcover)
After Henry by Joan Didion: This is my first time reading Didion's work. I've heard fantastic things from the rest of the BR contributors and managed to snag a new paperback for $5 at my neighborhood bookstore.
Read Harder: Five More Years Of Great Writing From The Believer: For the life of me I can't remember how this book ended up on my shelf, but the name is more than enough to make it worth a go. (paperback)
Moby-Dick by Herman Melville: After reading enough great books that reference this great book, I thought it was time to go to the source. No one's explained what's with the hyphenated title, however. (paperback)
Dead Ever After by Charlaine Harris: after a long break from the Southern Vampire Mysteries, I finally picked up the last book. Woo. (hardback)
NEMO: Heart of Ice by Alan Moore and Kevin O'Neill: Janni, daughter of Captain Nemo, was only in the last League volume a little and was brilliant. That she gets her own stories is wonderful, and so are they. One of my favorite characters Moore's ever created, I think.
Dry: A Memoir by Augusten Burroughs: It's my kind of memoir, but I'm not sure about this one yet. Only a few pages in and not quite sold on the tone. We'll see what happens as I get further in.
The Raven Boys by Maggie Stiefvater: I bought this book because it was on sale and I'd heard good things. I'm still playing catch up with the YA series I'd like to read. (ebook)
Her Dark Inheritance by Mrs. E. Burke Collins: Found this one browsing through Librivox's recently added list. It sounded like it could be fun. (audiobook)
Eat the Year by Steff Deschenes: I heard about this book from one of my book blogging friends and it seemed fun and way up my alley. (paperback)
Writing Tools by Roy Peter Clark. I have a thing for books about writing and this one caught my eye. 50 short chapters, each one with a clear "tool" for the writer to use. Good stuff. (Paperback)
London Falling by Paul Cornell. Just started this. It's about police in London who uncover supernatural elements at work in London's underworld. Urban fantasy with grit. (Mass-market paperback)
Inked by Eric Smith. This is a book by Book Riot's own Eric Smith. Set in a world of magical tattoos, Inked tells the story of Caenum, a boy who decides he doesn't want to get the coming-of-age tattoo that everyone else does. And of course, this has consequences. Fun and exciting so far.
Doc by Mary Doria Russell. I just finished Epitaph and then I had to go back to re-read this one. OK Corral. Wyatt Earp. Doc Holliday. It makes my Western-loving (and MDR-loving) heart melt. (paperback)
Mistborn by Brandon Sanderson: I took loads of time off from this one, but am finally finishing now and can't wait to see how it ends. (paperback)
The Quick by Lauren Owen. It's been on my list since a friend told me about a little surprise that happens a quarter of the way in. (Audio)
House of M by Brian Michael Bendis et al (and it's a lot of al, because I'm trying to get through the whole event…but I'm not listing every series' author). I finally put on my big girl dress and Book Riot hoodie and started munching on this bullet. (Marvel Unlimited)
Teresa of the New World by Sharman Apt Russell. YA Conquistador-era fantasy/magical realism. Heard the premise, made grabby hands. (Galley)
Hold Me Like A Breath by Tiffany Schmidt. This is a realistic/thriller retelling of the Princess and the Pea with organ trafficking. It sells itself. (galley, May 19)
This Side of Home by Renee Watson. A story of African-American twin girls who find themselves confronting the realities of their identities — as twins, as African-Americans, as urban dwellers — as the neighborhood they grew up in undergoes gentrification. I've never read a book tackling this before and I'm really eager to see how it goes. Twin stories fascinate me to no end, so that's a huge bonus, too. (galley, February 3)
The Girl On The Train, by Paula Hawkins: Because Gone Girl-esque thriller. (Hardcover)
Leaving the Atocha Station, by Ben Lerner: Comparisons to David Foster Wallace? I'm in. (ebook)
In The Light of What We Know, by Zie Haider Rahman: This is a continent-spanning tale about a mysterious Bangladeshi dude and his Pakistani-English-American banker buddy set against the onset of the financial crisis. Dense, but amazingly entertaining. (hardcover)
Lean In: Women, Work, and the Will to Lead by Sheryl Sandberg and Nell Scovell: Can you tell I like to wait for the hype to die down? I'm enjoying listening to this one, even though the narrator (not Sandberg) sounds incredibly young. (audio)
Retold: Six Fairytales Reimagined edited by Ana Grilo and Thea James: Book Smugglers Publishing's first anthology, a very unusual, evocative and sometimes confusing collection. (ebook)
As for Me…
Department of Speculation by Jenny Offill: Was sent this as an advanced reader's copy almost a year ago and now is finally the time to read it. I'm weird like that…books pick me when it's time to read them. Also, loads of Rioters have read and loved this short novel. (ARC)
____________________
Expand your literary horizons with New Books!, a weekly newsletter spotlighting 3-5 exciting new releases, hand-picked by our very own Liberty Hardy. Sign up now!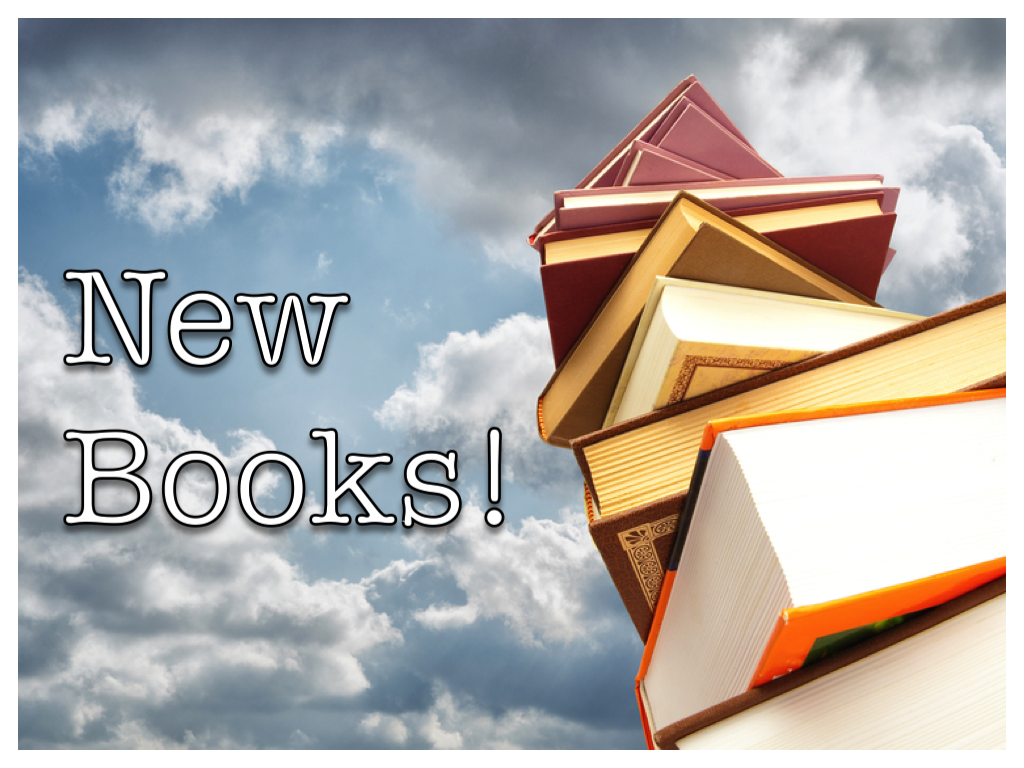 Save