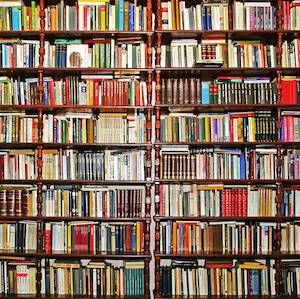 Lists
Peek Over Our Shoulders: What Rioters Are Reading On January 15, 2015
This content contains affiliate links. When you buy through these links, we may earn an affiliate commission.
In this feature at Book Riot, we give you a glimpse of what we are reading this very moment.
Here is what the Rioters are reading today (as in literally today). This is what's on their bedside table (or the floor, work bag, desk, whatevskis). See a Rioter who is reading your favorite book? I've included the link that will take you to their author archives (meaning, that magical place that organizes what they've written for the site). Gird your loins – this list combined with all of those archived posts will make your TBR list EXPLODE.
We've shown you ours, now show us yours; let us know what you're reading (right this very moment) in the comment section below!
The Just City by Jo Walton: a fascinating story about an experimental, ideal city set up by the goddess Athena (Hardcover)
The Misadventures of Awkward Black Girl by Issa Rae: I've only seen a few of Issa Rae's YouTube videos, but Mindy Kaling says she loved this book, so I'm in. (Galley)
Unbroken by Laura Hillenbrand: Finally reading this one and oh man it's so good. (Paperback)
Parable of the Sower by Octavia Butler: This is my first O.B, and it's SO GOOD! (Paperback)
The Comforters by Muriel Spark: One of my resolutions this year is to read all of her novels, because she's amazing. (Paperback)
More Happy Than Not by Adam Silvera: I have heard nothing but raves about this. (Digital Galley)
Savage Park: A Meditation on Play, Space, and Risk for Americans Who Are Nervous, Distracted, and Afraid to Die by Amy Fusselman: The title completely sold me. (Digital Galley)
Things to Make and Break by May-Lan Tan (CB Editions): I loved Tan's creepy, gorgeous short-story chapbook Girly, and can't wait to dive into this full-length collection of her stories. (Paperback)
James Baldwin: The Last Interview (Melville House): This collection of interviews with the legendary and essential writer James Baldwin includes the last one he ever gave.
Spinster: Making a Life of One's Own by Kate Bolick (Crown, April 21): I've heard too many good things about this book from too many awesome bookish women to ignore it. So far, so wonderful. (egalley)
A Little Life by Hanya Yanagihara (Doubleday, March 10): I'm afraid to confess to the bookternet that I still haven't read Yanagihara's widely acclaimed debut The People in the Trees, so I'm getting on her new one before it's even out. (egalley)
The Messenger by Daniel Silva: Received a signed copy of this for Christmas. (hardcover)
The Ghost: A Modern Fantasy by Arnold Bennett: I was in the mood for something spooky/creepy, and when I saw this in Librivox's recommended listens for December it sounded perfect! (audiobook)
Epitaph by Mary Doria Russell: I loved Doc and I'm loving Epitaph just as much. (ARC)
How to Be a Woman by Caitlin Moran: Because my former boss (yay Fountain Bookstore!) and my sister both raved about this one to me. (paperback)
Island on Fire: The Extraordinary Story of a Forgotten Volcano That Changed the World by Alexandra Witze and Jeff Kanipe: I had the pleasure of hosting the authors and this story is so fascinating and practically unknown. (hardcover)
Never Mind (and the rest of the Patrick Melrose novels) by Edward St. Aubyn: This cycle of autobiographical novels is part of my five-year reading plan of "The Essentials," and boy howdy are they bitter–and funny and so well-written, but mostly bitter and bleak. And I haven't even gotten to the heroin overdoses yet. (ebook)
Unbecoming by Rebecca Scherm: I've seen this summed up as Gone Girl meets The Goldfinch. We'll see, but I'm not *loving* it yet. (egalley)
When Fox Is a Thousand by Larissa Lai: I'd never heard of this until I saw it on a list; I read a sample and then ordered it with a quickness. (paperback)
I'm Your Man: The Life of Leonard Cohen by Sylvie Simmons: Because I love Leonard Cohen. (Hardcover)
The Shore by Sara Taylor: Because anything that sounds like One Hundred Years of Solitude cross-fertilised with Cloud Atlas wins a place on my bedside table. (Advance review copy, paperback)
Salsa Nocturna by Daniel José Older. Daniel was the most recent guest on the Reading Lives podcast and I thought he was so charming I immediately picked up the first book I found of his on Oyster. (ebook)
Wearing God: Clothing, Laughter, Fire, and Other Overlooked Ways of Meeting God by Lauren F. Winner (March 31st, HarperOne): Lauren Winner is one of my favorite living theological writers, and her newest work about the metaphors we use to describe God (and why we ignore certain ones from Scripture that don't match our currently theology [hello, God is a pregnant rock]) is fascinating so far. (galley)
Mermaids in Paradise by Lydia Millet: mysteriously appeared on my library holds list; turns out it's a fabulously zany satire about tropical honeymoons, corporate power, and mermaids. (Hardcover, Library)
The Bone Clocks by David Mitchell: for PBR Book Club in Lawrence, Kansas. (Audio)
Tracked by Jenny Martin: I first heard about this book when it was described as a Young Adult sci-fi The Fast and the Furious. Which really, is all someone like me needs to hear. (ARC)
100 Sideways Miles by Andrew Smith: So I've been on a serious Andrew Smith trip lately. I devoured Winger over the holidays, adored Grasshopper Jungle, and I'm finally diving in to his National Book Award nominated latest novel. His characters are always super memorable and unique. (Hardcover, purchase)
Joyride by Anna Banks: I'm halfway through this one, and I've actually been taking my sweet time reading it. Complicated families, a swoony love story, hilarious pranks… there's so much to love here, that I'm really just letting myself enjoy every sentence. (ARC)
Funny Girl by Nick Hornby: Because I love Nick Hornby, because I love Britain in the 60s, because the female protagonist is just a delight, because it's a joy. (eARC)
The Girls of Atomic City by Denise Kiernan: Fellow Riot-er Cassandra recommended it because of my interest in the time period (and it was in the last big Audible sale, so bonus). (audiobook)
Chris M. Arnone
Faefever by Karen Marie Moning: Not really in my wheelhouse, but this is one of my wife's favorite series, so I'm getting back to it. (hardcover)
Gilead by Marilynne Robinson: A slow, but beautiful burn. After listening to Rebecca and Jeff gush about Lila on the Book Riot podcast, I just had to see what all the fuss was about, from the beginning. (hardcover)
Let's Pretend This Never Happened by Jenny Lawson: Was given this book for Christmas, having been following (and loving) Jenny Lawson's blogging for a while. (paperback)
As for Me…
Sweetland by Michael Crummey: I'm reading the end one more time because I hurried through it for an assignment and want to savor it. (ARC)
Bad Feminist by Roxanne Gay: Because this is a new classic that I would feel ridiculous having not read.
____________________
Expand your literary horizons with New Books!, a weekly newsletter spotlighting 3-5 exciting new releases, hand-picked by our very own Liberty Hardy. Sign up now!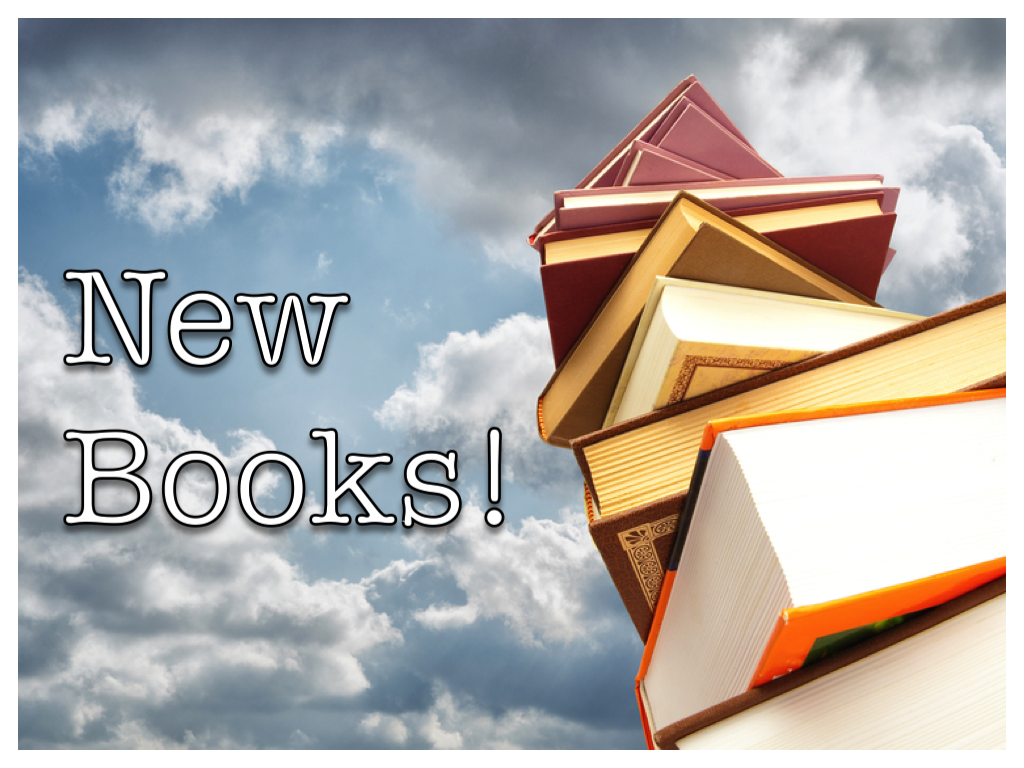 Save