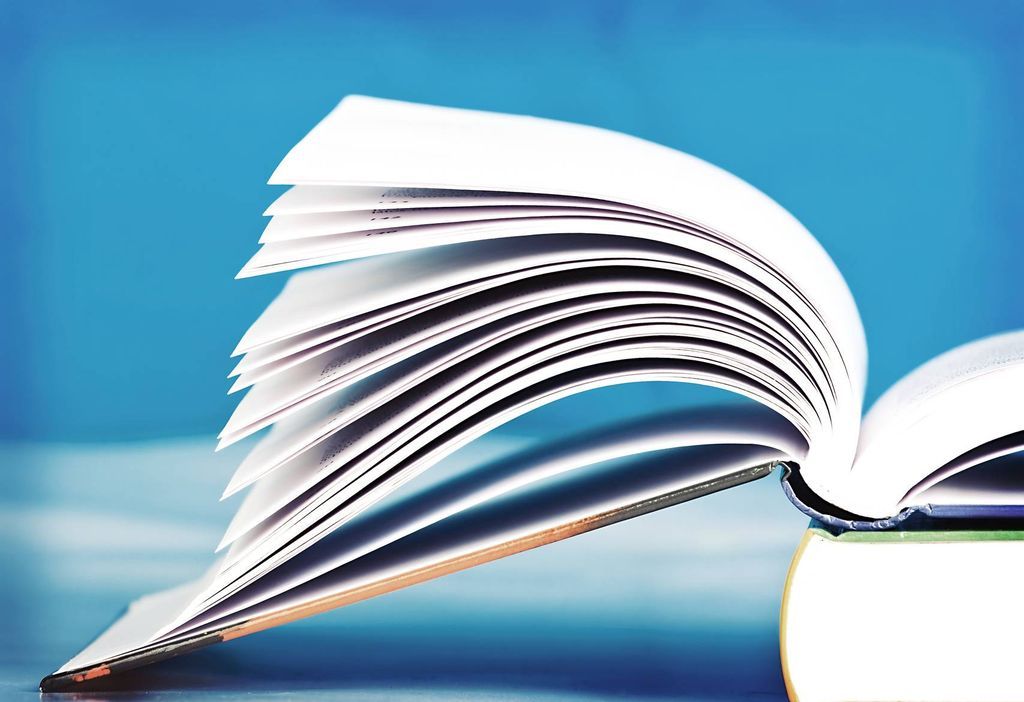 Lists
Peek Over Our Shoulders: What Rioters Are Reading On February 26, 2015
This content contains affiliate links. When you buy through these links, we may earn an affiliate commission.
In this feature at Book Riot, we give you a glimpse of what we are reading this very moment.
Here is what the Rioters are reading today (as in literally today). This is what's on their bedside table (or the floor, work bag, desk, whatevskis). See a Rioter who is reading your favorite book? I've included the link that will take you to their author archives (meaning, that magical place that organizes what they've written for the site). Gird your loins – this list combined with all of those archived posts will make your TBR list EXPLODE.
We've shown you ours, now show us yours; let us know what you're reading (right this very moment) in the comment section below!
The Fishermen by Chigozie Obioma: Because it sounded amazing—and it is. (galley)
Black Girl Dangerous on Race, Queerness, Class, and Gender by Mia McKenzie: Have you read blackgirldangerous.org? (e-book)
The Fifth Gospel, by Ian Caldwell: Need a good plane read for a trip to New Orleans this week. (e-galley, out March 3)
A Little Life, by Hanya Yanagihara Likely the "it" book of 2015, and I live to impress Rebecca. (e-galley, out March 10)
Seveneves by Neal Stephenson: I'm an unabashed Stephenson fan girl. I'm on the first page, and the world is ending, in the way only Stephenson can make it happen. I'm already in lurve. (e-galley, out May 19)
Jinn and Juice by Nicole Peeler: I picked this up for the simple fact that this title belongs in the Book Title Hall of Fame, beside such greats as Hold Me Closer, Necromancer and What Narcissism Means To Me. (galley, out April 7)
Long Division by Kiese Laymon: This book…I just…I can't…it's so brain-meltingly amazing, I'm floored. Just about finished. (paperback)
Black Dove, White Raven by Elizabeth Wein: Her third young adult book set during WWII. The first two were sooooooo good, I can't barely sit still to read this. I'm so excited! (galley, out March 31)
So You've Been Publicly Shamed by Jon Ronson: Jon Ronson is my journalist hero, and I almost fainted with excitement after I read his recent op-ed about internet shaming and realized it was part of a whole book coming out next month. (Galley, out March 31)
Murphy's Law by Rhys Bowen: because it's been nominated for an Audie Award. (Audio)
Is Shame Necessary? New Uses for an Old Tool by Jennifer Jacquet: The rise of Internet shaming has made me curious to read more about it. This book is a short, slightly philosophical, look at possible uses of shame. (Ebook)
Luckiest Girl Alive by Jessica Knoll: I liked the cover and was intrigued by the Megan Abbott blurb. (egalley)
Ignite Me by Tahereh Mafi: I've been blown away by the voice in this series, and I've been putting off finishing it, but it's time because (library).
The Finishing School Series by Gail Carriger: Earlier this month, all three of the books in Carriger's YA series were on sale for $1.99. I've been wanting to pick this series up for quite some time and that deal sent me over the edge. I'm starting with Etiquette & Espionage, and will be trying to wrap up the next two before the fourth book drops in November. (eBooks)
Shadow Scale by Rachel Hartman: My goodness. Easily the most anticipated sequel of the year for me, you guys. I adored Seraphina fiercely, and at least, an early copy of the next book is in my grasp. If I am disturbed while reading this…there will be a problem. (Galley)
Hausfrau by Jill Alexander Essbaum: A novel about the dark side of marriage, family, and fidelity is a thing I find irresistible, and my ginger lifemate Liberty has been raving about this one. I'm in! (egalley)
I Am Not a Slut by Leora Tanenbaum: Tanenbaum's earlier book Slut! was a formative reading experience in my teens, and this is an updated look at how internet culture applies the double standard of women's sexuality. (galley)
Dendera by Yuya Sato, translated by Edwin Hawkes & Nathan Collins: I love me some Japanese speculative fiction in translation! (galley)
Thermopylae: The Battle that Changed the World by Paul Cartledge: because why not (audiobook)
Kiss of the Rose Princess, Vol. 1, by Aya Shouoto: I ran across the manga while searching for something completely unrelated at the library (I think it was books about logo design) and thought it sounded fun. (paperback)
Supermind by Mark Phillips: Saw this while browsing Librivox and thought it was worth a try. (audiobook)
The Hooker and the Hermit by LH Cosway and Penny Reid: I'm a fan of both these authors individually, so a collaborative project? Yes please. (ebook)
Pride and Prejudice by Jane Austen: A week or two ago Critical Linking gave a shout out to Spotify for having free audiobooks. I started listening to Austen on my commutes to and from work the next day.
Gilead by Marilynne Robinson: I'm a sucker for critical acclaim and hype, and Robinson's Pulitzer Prize winning book certainly has lots of both. Found a cheap, used copy at Open Books in Chicago. (paperback)
Boy, Snow, Bird by Helen Oyeyemi: Because everyone told me to read this, I decided it was time. I am in love with the prose, the feeling of magic, the twisting of fairy tales. It's hitting all my sweet spots.
The Truth Commission by Susan Juby: This came highly recommended to me when I was in Toronto in the fall, since Juby is a Canadian author. I snagged an advanced copy last month, and I can't wait to get further — it's written with footnotes and doodles, too! Out April 14.
The Southern Reach Trilogy: Area X by Jeff VanderMeer: After having Jeff VanderMeer's trilogy on my TBR for a while, a comment from a fellow Rioter about the books supposedly taking place in Florida made me bump it up on the list. With all three volumes available in one, I decided to read it. I'm halfway through the first book, and so far it has made me think of the writings of Ben Marcus, The House of Leaves by Mark Z. Danielewski, and the ABC TV series Lost.
The Book of Strange New Things by Michel Faber: Love Faber, plus I think the swirly, shiny cover (of the UK edition) has hypnotised me.
Why Are You So Sad? by Jason Porter: For the inaugural meeting of a new kind of book club in Minneapolis. The book is good so far, and I'm predicting the book club meet-up will be good, too, since it's being held at a distillery. (Paperback)
Brown Girl Dreaming by Jacqueline Woodson: Yep, yep, yep. It's good. I put off reading it for far too long. Loving the structure and beauty in this book. (Hardcover)
The Neutrino Hunters by Ray Jayawardhana: Fascinating blend of science and history that relates how scientists theorized, found, and then captured neutrinos. I probably only understand two-thirds of what's going on, honestly, but it's still damn good stuff. (Audiobook)
Being Mortal by Atul Gawande: Heard raves about this non-fiction about elder and end-of-life care from many a Rioter, and it's ringing all my Books That Make Me Want To Change the World buttons. (audiobook)
Half-Resurrection Blues by Daniel José Older: Loved Older's Salsa Nocturna, so I speedily picked up this novel about a half-alive, half-dead sort-of-secret-agent who works for a Council of the Dead in Brooklyn. (paperback)
The Fellowship: The Literary Lives of the Inklings: J.R.R. Tolkien, C.S. Lewis, Owen Barfield, Charles Williams by Philip and Carol Zaleski (FSG, June 2nd): A new literary biography of the Oxford Inklings club? Yes, please. (ARC)
Who Fears Death by Nnedi Okorafor: I'd heard so many people talking about how much they'd enjoyed this book that I couldn't hold off buying and reading it any longer. (paperback)
Agnes Moor's Wild Knight by Alyssa Cole. Somebody said pre-Renaissance Historical Romance featuring a black heroine and I said yes, please. (ebook)
What If? Serious Scientific Answers to Absurd Hypothetical Questions by Randall Munroe (author of xkcd), read by Wil Wheaton: Need I really say more? (Audiobook)
An Astronaut's Guide to Life on Earth by Col. Chris Hadfield: This book came highly recommended from the Riot crew, and after a friend showed me Hadfield's video of "Space Oddity," filmed on the ISS, I was like, yeah, I want to read this guy's book. And it's good, y'all. (Hardcover)
Predators, Prey, and Other Kinfolk: Growing up in Polygamy by Dorothy Allred Solomon: Intimate, haunting portrayal of life inside a Fundamentalist Latter-Day Saint community. Scratching my ever-present itch for stories about American-born religions. (Hardcover)
Louis Riel: A Comic-Strip Biography by Chester Brown. I'm teaching this graphic non-fiction about insurrection and injustice on the Canadian prairies this week. (Paperback)
Boy, Snow, Bird by Helen Oyoyemi: This is a Read Harder Challenge read-along with a group of friends. I've been chomping at the bit to read it and I'm so glad the group finally picked the classic story retelling category. (Hardcover)
Everything I Never Told You by Celeste Ng: I've had this on hold at the library for weeks and it's almost my turn to give this a read. I'm really spending a lot of early 2015 reading all the best books from 2014, or so it seems.
The Unfortunate Importance of Beauty by Amanda Filipacchi: I have never really enjoyed book trailers, but I got sucked into this one and it intrigued me enough to run into work the next day and find this one. Check out the trailer for yourself. (Hardcover)
Dragons of Autumn Twilight by Margaret Weis and Tracy Hickman: This is a fantasy novel from back in the '80s that takes place in the world of the Dungeons and Dragons roleplaying game. I've heard a lot about it, mostly good, but I worry that it is one of those books that you need to read when you are 15. We'll see. (Kindle)
Disintegration by Richard Thomas (out in May): This is a mystery on two accounts- it's the genre the book is in, and I'm not sure what is going on at all. The main character is in a drug haze most of the time but appears to be a hired killer. Tense and interesting so far. (Kindle ARC)
How To Stop the Battle With Your Teenager by Don Fleming: Self-explanatory. (Paper)
Skye O'Malley (O'Malley Saga #1) by Bertrice Small: The romance world was rocked this week by news of Ms. Small's death, a beloved and innovative historical romance writer, who wrote explicit sex scenes decades before the publication of The Book That Shall Not Be Named. Small dared to go places with her plots and characters that are still risky today. In this one, both main protagonists both end up married to other people, and the heroine, fiery Skye O'Malley, is captured by pirates (did I mention she's a sea captain with a fleet of two dozen ships?) and ends up in Algiers. In a harem. Oh, and her frenemy is Queen Elizabeth I. Let the tossing of midnight tresses and blazing of deep blue-green eyes commence! (Kindle)
Sidney Chambers and the Shadow of Death by James Runcie: I've been watching the show Grantchester on PBS – it comes on after Downton Abbey and I got sucked in – and I love the characters, so when I heard the show is based on a series of books, I went right out and picked up the first one.
The Secret Life of Codebreakers: The Men and Women Who Cracked the Enigma Code at Bletchley Park by Sinclair McKay: I've been wanting to read this one for a while and I finally picked it up after watching The Imitation Game.
As for Me…
The Woman Upstairs by Claire Messud: I started this one this past summer after hearing her speak at the National Book Festival in Washington, D.C. (and thinking she was WONDERFUL), but got sidetracked and left it unfinished. Have been told it's just my kind of dark and strange and that I need to finish it… good enough argument for me!
____________________
Book Riot Live is coming! Join us for a two-day event full of books, authors, and an all around good time.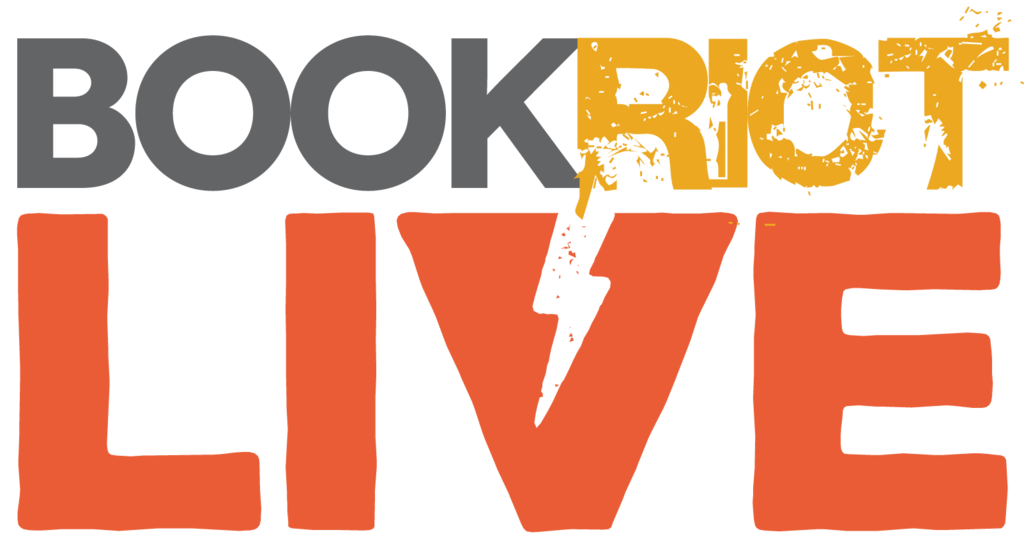 Save