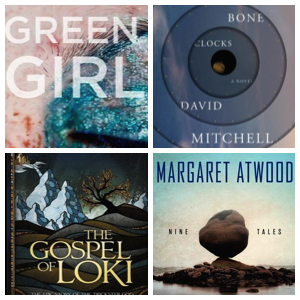 Lists
Peek Over Our Shoulders: What Rioters Are Reading On August 21, 2014
This content contains affiliate links. When you buy through these links, we may earn an affiliate commission.
This is a new-ish feature at Book Riot. We tell you our favorite books of the month. We tell you what we've read during the week. So now every other week we will give you a glimpse of what we are reading this very moment.
Here is what the Rioters are reading today (as in literally today). This is what's on their bedside table (or the floor, work bag, desk, whatevskis). See a Rioter who is reading your favorite book? I've included the link that will take you to their author archives (meaning, that magical place that organizes what they've written for the site). Gird your loins – this list combined with all of those archived posts will make your TBR list EXPLODE. Then again, that might be just what the doctor ordered for summer weekend plans. Enjoy!
We've shown you ours, now show us yours; let us know what you're reading (right this very moment) in the comment section below!
All The Light We Cannot See by Anthony Doerr, because everyone and their brother says it's awesome. (Hardcover, library)
Station Eleven by Emily St. John Mandel because no fewer than 3 people have told me to read it, and I do what I'm told when it's that frequently sometimes. (digital ARC)
Bad Feminist by Roxane Gay because I love Gay's writing and am enjoying a whole book of it. (paperback, purchased)
One Hundred Years of Solitude by Gabriel Garcia Marquez because it's been a while and I wanted to re-read this fantastic book. (Paperback, purchased)
Packing for Mars by Mary Roach because, um, SPACE? And Mary Roach does everything well. (Hardcover, purchased)
The Magician King by Lev Grossman because I'm still working my way to the third book. (Audiobook)
Moab is My Washpot by Stephen Fry because I hadn't read any of his books. It's as rambling and erudite as his wonderful blog posts and talks. (digital ARC)
Heraclix And Pomp by Forest Aguirre, because the premise is cool, even if the title sounds like a Pokemon spinoff. Early days, but it's an excellent historical novel about a golem and magic, so far. (digital ARC)
The End Is Now, edited by John Joseph Adams & Hugh Howey, because JJA anthologies are always top-notch and I really enjoyed The End Is Nigh. Hoping to talk more about this when I've finished all the stories. (digital ARC)
Lucky Us by Amy Bloom because I couldn't resist temptation any longer. I am just finishing up! (Audiobook)
The Remedy: Robert Koch, Arthur Conan Doyle, and the Quest to Cure Tuberculosis by Thomas Goetz because I'm on a medical history kick and couldn't resist the Sherlock connection. (ebook, purchased)
Anatomy of Dreams by Chloe Krug Benjamin: I love books set in places I'm familiar with, in this case, Madison, WI. (digital ARC)
What Stays in Vegas: The World of Personal Data—Lifeblood of Big Business—and the End of Privacy as We Know It by Adam Tanner: I'm really curious about how big data works and what it means for privacy. (ARC)
His Majesty's Dragon by Naomi Novik: It was just sitting on my to-read shelf saying "read me! Dragons! Napoleonic wars!" (Paperback)
The Harlem Hellfighters by Max Brooks: It's been on my list, and I needed a break from online comics without actually taking a comics break. (Paperback)
Five Days at Memorial: Life and Death in a Storm-Ravaged Hospital by Sheri Fink: I've been trying to work myself up into being able to read this. And I'd been reading lots of light stuff, so the time seemed right for something a bit heavier. (Audio)
The Gospel Of Loki by Joanna M. Harris: I saw a lot of advertising for it before it came out, and the mythology theme caught my interest. I then stumbled upon a copy in my local library on my last visit. (Hardcover)
Sex God: Exploring the Endless Connections Between Sexuality and Spirituality by Rob Bell: Has been unread on my shelf for a couple of years, and needed something a bit lighter to read on the nonfiction front. (Paperback)
The Umbrella Academy, Vol. 1 by Gerard Way: It's written by Gerard Way. (Paperback)
Dataclysm: Who We Are (When We Think No One's Looking) by Christian Rudder: I can't resist a book about science, statistics, and the internet, so when my Bookrageous co-host Josh Christie mentioned this one recently, I put it on my TBR. (Egalley)
Stone Mattress: Nine Tales by Margaret Atwood: New stories by Margaret Atwood! Who needs a reason? (ARC)
The Writer's Notebook: Craft Essays from Tin House by a bunch of different authors. This is my morning warm-up before I start writing for the day, a way for me to keep learning and get myself down into the writing groove. (Paperback, purchased)
The End of the Point by Elizabeth Graver. This has been sitting on my TBR shelf for awhile, and after a lot of nonfiction last month, I needed a good, sprawling, multi-generational novel to swim around in. (Paperback, purchased)
The King's Curse by Philippa Gregory. I love me some palace intrigue and lady characters who are ass-kicking within their historical context, so obviously I read every Gregory that comes out. (Digital ARC)
Guardians of the Galaxy. I'm dipping my way in and out of both the 1969 and 2008 iterations of these characters before I see the movie this week. (Marvel Unlimited)
A Girl Is a Half-formed Thing by Eimear McBride: I've been curious about this book since it won the Baileys Women's Prize for Fiction. (Galley)
The Happiness Project: Or, Why I Spent a Year Trying to Sing in the Morning, Clean My Closets, Fight Right, Read Aristotle, and Generally Have More Fun by Gretchen Rubin: A friend put this in my hands, because he knows I'm fascinated with what makes people happy. (Paperback)
Star Wars Character Encyclopedia by DK Publishing: This showed up in my Little Free Library, and I couldn't resist. (Paperback)
Selected Stories, 1968-1994 by Alice Munro: Because Munro rocks, and because I'm only reading women in August. (Everyman's edition – fancy hardcover)
Ancillary Justice by Ann Leckie: Because Hugo winner. (Kindle)
Harry Potter and the Goblet of Fire by J.K. Rowling: So continues my quest to reread the series. (Library Hardcover)
Bible, Gender, Sexuality: Reframing the Church's Debate on Same-Sex Relationships by James V. Brownson: I spotted this at the library while perusing the nonfiction shelves and thought, hm, this might be interesting. (Library Paperback)
Stone Mattress: Nine Tales by Margaret Atwood. More Atwood! (ARC)
Edith Wharton by Hermione Lee. Wharton's one of my favorite writers and this is the detailed, fascinating story of her life. (audiobook)
One of Us: Conjoined Twins and the Future of Normal by Alice Domurat Dreger: Because of my lifelong fascination with conjoined twins, and because the cover freaks people out on the subway. (paperback, bought used on Alibris)
The Boy Next Door (Fear Street #39) by RL Stine: Part of me really believes that if I read enough Fear Street novels in rapid succession, I'll discover the meaning of life. (paperback, review copy requested from Simon & Schuster)
Jurassic Park by Michael Crichton: I'm never not re-reading Jurassic Park. (well-loved paperback)
Sing No Evil by JP Ahonen and KP Alare: Okay, so there is a bear in the main character's heavy metal band. An actual bear. And there are supernatural monsters attacking our hero's town. And the key to saving everyone? The protagonist's horrible voice and the music in his dreams. I haven't read much into this, but plan on reading it over my vacation this week. It is a BEAUTIFUL looking book, and the art… well, I can't wait. (hardcover, review copy sent from Abrams)
2 A.M. at The Cat's Pajamas by Marie-Helene Bertino: I had the pleasure of meeting Marie-Helene Bertino at a random book party, where I was introduced to her incredible short stories (seriously, check out 2012's Safe As Houses). Her debut novel, 2 A.M. at The Cat's Pajamas, just hit shelves a few weeks ago, and has been a delightful read so far. Three unique characters with distinct voices tell a story about heartbreak and music in Philadelphia, and it all takes place in a single day. (hardcover, bought at an author event)
A Natural History of Dragons: A Memoir by Lady Trent by Marie Brennan: I really love these faux memoir books that have been popping up lately, and Brennan's beautifully written novel is no exception. A lot of fun so far, and full of great illustrations. Also, the cover is just GORGEOUS. Definitely one of those books that earns a permanent place in my home library. (hardcover, present)
The Black Moth by Georgette Heyer: Did you know Georgette Heyer's first novel is in the public domain? I was pretty stoked when I found out. (audiobook)
The Heist by Daniel Silva: The Gabriel Allon series is probably one of my favorite spy/thriller series of all time. (ebook)
Green Girl by Kate Zambreno: I asked a bunch of authors what books they were reading that they loved, and a third of them said suggested it. I tend to listen to people who write books. (paperback)
The Bone Clocks by David Mitchell: Because everyone was all, "WHAT!? You've never read David Mitchell? I can't believe you've never read David Mitchell." Yeah, I kinda want to go back in time and kick myself in the pants for not reading him sooner. (Egalley)
Unbroken: A World War II Story of Survival, Resilience, and Redemption by Laura Hillenbrand: Every time someone mentions this book in conversation, their eyes grow wide and they silently mouth the word 'wow' before expressing surprise that I haven't already read it, so I finally dove in. I'm nearly finished, and, may I just say, "wow" (you can't see this, but my eyes are really wide right now). (Ebook)
The Death and Life of the Great American School System: How Testing and Choice Are Undermining Education by Diane Ravitch: A former teaching colleague recommended Ravitch's books (she has written several) because of their insights into the contemporary education landscape. This book focuses on the problematic effects of excessive standardized testing and charter schools, and though it's dense, I'm pretty well captivated. (paperback – library checkout)
John Adams by David McCullough: Because reading a biography of every American President is on my bucket list, and I totally skipped Adams. Time to fix that! (Audiobook, Audible)
People I Want To Punch In the Throat by Jen Mann: I love Jen's blog about the ridiculousness of parenthood and suburban life, so when I heard she was coming out with a book of new essays about "drop-off despots and suburban scourges," I snatched it up. (digital ARC)
Wonder Woman, Vol. 3: Iron by Brian Azzarello: Wonder Woman is the shit. That is all.
As for Me…
'Salem's Lot by Stephen King: I'm still on the trying-horror-again kick, so this is my first King horror book. I'm reading it with fellow Rioter, Peter Damien. (Mass Market Paperback)
Chasers of the Light: Poems from the Typewriter Series by Tyler Knott Gregson: Have liked his poetry for a long time and enjoyed his Instagram account. (ARC)
____________________
Expand your literary horizons with New Books!, a weekly newsletter spotlighting 3-5 exciting new releases, hand-picked by our very own Liberty Hardy. Sign up now!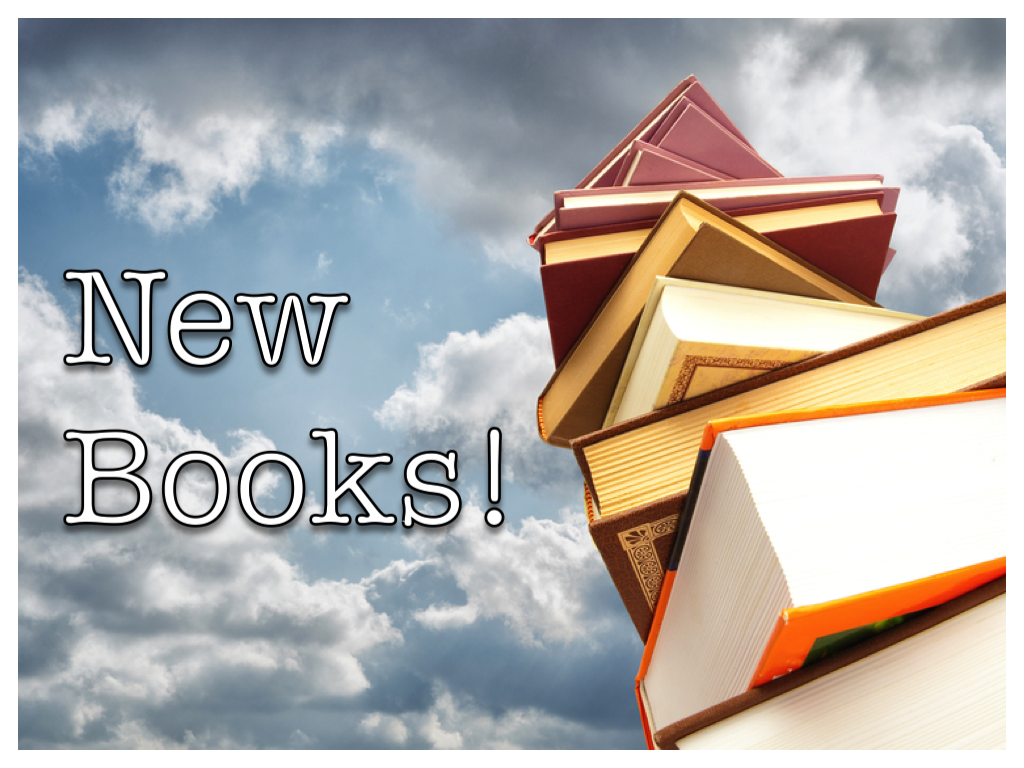 Save