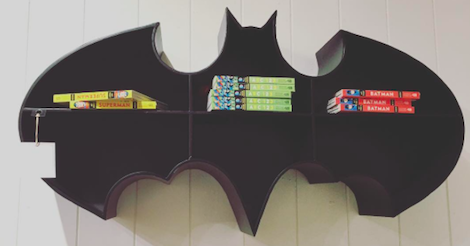 Lists
Peek Over Our Shoulders: What Rioters Are Reading On August 18, 2016
This content contains affiliate links. When you buy through these links, we may earn an affiliate commission.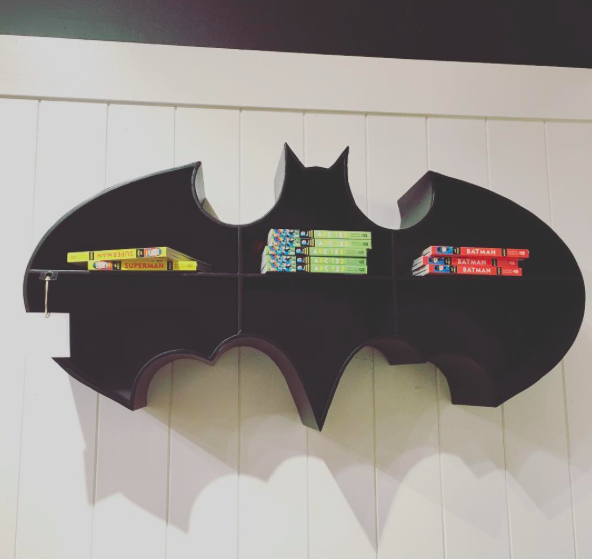 In this feature at Book Riot, we give you a glimpse of what we are reading this very moment.
Here is what the Rioters are reading today (as in literally today). This is what's on their bedside table (or the floor, work bag, desk, whatevskis). See a Rioter who is reading your favorite book? I've included the link that will take you to their author archives (meaning, that magical place that organizes what they've written for the site). Gird your loins – this list combined with all of those archived posts will make your TBR list EXPLODE.
We've shown you ours, now show us yours; let us know what you're reading (right this very moment) in the comment section below!
Burn Baby Burn by Meg Medina: I pulled it off of my shelf after fellow Rioter, Rincey, raved about it. It's a nice coincidence that it happened soon after it was announced that Medina will be at BR Live in November… I know I'll be bringing this book to get it signed. SO GOOD. (Hardcover)
Keep Me Posted by Lisa Beazley: I recently moved closer to my sister, but I still don't get to see her as often as I'd like. When I read about this book on some blogs, I knew I had to check it out, because it's about two sisters—one who eschews social media, one who is immersed in it. They reconnect through handwritten letters to one another, and then a sister shares them on a blog. (library book)
Signal to Noise by Sylvia Moreno-Garcia
Last month, my favorite book was Certain Dark Things by the same author, so I definitely want to check out this story of witches and mixtapes in 1980s Mexico City. (paperback)
Shirley Jackson: A Rather Haunted Life by Ruth Franklin: a new bio of my all-time favorite author is an automatic drop-everything-else read. (e-ARC, pub date 9/27/16)
Lafayette in the Somewhat United States by Sarah Vowell: As yet another Hamilton-obsessor (I'm going to see it on September 22nd and am literally counting down the days), I was excited to read more about the Marquis de Lafayette. Yeah, he may not have looked like the gorgeous Daveed Diggs in real life, but the man was fascinating. And, of course, Sarah Vowell's dry sense-of-humor and sharp wit makes the story of Lafayette's participation in the American Revolution that much more interesting. (Paperback ARC)
The Immortal Life of Henrietta Lacks by Rebecca Skloot: This is a reread. I knew my husband would love this and given the perfect timing of a road trip and the fact that the film adaptation is in the works, I figured it was time. I was just as riveted by the story of the Lacks family and HeLa's influence on science as I was when I read it right after it was first published. (Audiobook)
White Trash: The 400-Year Untold History of Class in America by Nancy Isenberg: This is an amazing read… a fascinating look into the hard truths and influence class has had on our nation. (Audiobook)
Kushiel's Dart by Jacqueline Carey: I'm reading this on the recommendation of my fellow Rioters. Impression so far: If Alexander Chee's The Queen of the Night was a fantasy novel. Good stuff. (Paperback)
The Mystery of Hollow Places by Rebecca Podos: I own a hard copy, but I listen to at least 20 audiobooks for every book I read, so checked it out from the library so I could get to it faster. It's about a teenage girl's self discovery, wrapped in the framework of a mystery. Beautiful prose. (digital library audiobook)
Ivory and Bone by Julie Eshbaugh: I found this while browsing Overdrive, having heard nothing about it. A "sweeping prehistoric fantasy–with allusions to Pride and Prejudice"? I had to read that three times to make sure I wasn't imagining things. Color me intrigued. (digital library audiobook)
The Echoes of Love by Hannah Fielding: I was offered a copy of this by the author's publicist and didn't have to read further than "Tuscan countryside" and lady architect before I agreed to take a look. (Paperback)
Wolf Whistle by Lewis Nordan: This came highly recommended by two writers I admire, Clark Knowles and Travis Mulhauser. (paperback)
Killers of the Flower Moon: The Osage Murders and the Birth of the FBI by David Grann (Doubleday, April 18, 2017): Grann picks the most fascinating things to write about. (e-galley)
Golden Years by Ali Eskandarian: Based in fact, but sadly, left unfinished when Eskandarian and two other members of the Iranian band Yellow Dog were murdered. (paperback)
Like a River Glorious by Rae Carson (Greenwillow Books, Sept. 27): The sequel to the amazing Walk on Earth a Stranger! (e-galley)
Hex by Thomas Olde Heuvelt: I've heard SO MANY good things about this book, and I've really been in the mood for a creepy witch story. So far, it's more than delivered. (Hardcover)
The Shining by Stephen King: I'm vacationing in Colorado and I'll be spending a night at the Stanley Hotel, which was Stephen King's inspiration to write The Shining. I consider it pre-vacation research! (Hardcover)
Second House From the Corner by Sadeqa Johnson: Audible Recommendation…this book took me back to my roots! South Philly stand up! Johnson takes the reader into the life of a deeply conflicted suburban NJ mom and how nearly losing her family teaches her to appreciate them. (Audiobook)
Queen Sugar by Natalie Baszile: Getting ready for Oprah and Ava Duvernay's new TV Series Queen Sugar premiering in September on the OWN network! And yes, I will be live-tweeting! (Audiobook)
An Untamed State by Roxane Gay: I know, I know, I am super late on this one. It is leaving me breathless, and I have to take lots of breaks in between chapters, but holy moly, this book. This. Book. Miri's story — as a beautiful woman before and another sort of woman during and after her kidnapping — is haunting. (Paperback)
Bird by Bird: Some Instructions on Writing and Life by Anne Lamott: I've been in the mood for some life and writing advice, and you can't go wrong with a book that lists both in the title. (Paperback)
The Shadow Hour by Melissa Grey: I loved the first book in the series, The Girl at Midnight, so I just had to read the sequel! I can't get enough of magic, dragons, and prophecies come true. (Hardcover)
Wild Magic by Tamora Pierce: Ever since Tamora Pierce announced a prequel to the Immortals series, I've been wanting to reread it. More than eight years later, my perspective on these books has changed a lot — the age difference between Numair and Daine definitely throws me for a loop. But it's been fun. (Paperback)
Everything I Never Told You by Celeste Ng: This book has been on my to-read list for awhile since everyone loves it; the library finally gave me access to the audiobook I'd requested. I'm enthralled with this book. It's a mystery that actually has me on the edge of my seat while also being a gorgeous portrait of family grief. (audiobook)
The Fifth Elephant by Terry Pratchett: I've been in a Discworld kind of mood lately, making my way through the Watch novels, which are my favorites. I had to laugh when I realized that, even in fantasy satire, my go-to is the police procedurals-slash-detective stories. (ebook)
A Rare Blue Bird Flies With Me by Youssef Fadel: This is a gorgeous novel (translated from Arabic) that is part love story and part surrealist prison memoir. Set during Morocco's "years of lead", the book follows the story of Zina and Aziz, an air force pilot who takes part in a 1972 coup attempt against the king, and is imprisoned for 18 years after it fails. It's told from the perspective of multiple narrators, including the prison dog who ends up showing more humanity than many of the people in the story. Lyrical and beautiful tale.
The Life and Times of the Thunderbolt Kid by Bill Bryson: I read and enjoyed his humorous travel memoirs back in my college days. Recently, someone in my local writer's' group told me that if I enjoyed those, I had to read this. (Paperback)
(R)evolution by Girls Write Now: I've pretty much been obsessed with this brilliant organization for the bulk of my professional life, so when I saw the latest anthology for sale in my latest indie, I had to grab it. (Paperback)
The Sorcerer of the Wildeeps by Kai Ashante Wilson: After seeing the cover for Wilson's next book, A Taste of Honey, I knew I needed to go back and read his earlier work. This fantastical novella that mixes high fantasy gods and classic science manages to capture the best of its worldbuilding in some quiet little moments. (paperback)
The Underground Railroad by Colson Whitehead: I've been reading this book on and off since Oprah recommended it and I realised I had downloaded an advance reading copy and hadn't actually read it. Basically, Oprah commands, I obey. (Advance Reading Copy)
Those Who Leave and Those Who Stay by Elena Ferrante: I've been slowly making my way through this series of books and I am absolutely loving it. I fell in love with the first book My Brilliant Friend because it was such a complex depiction of female friendship and this book hasn't disappointed me yet.
All Stand for the Honorable Perry T. Cook by Leslie Connor: I was captivated by the premise of this middle grade book about a boy being raised by his mom at the Blue River Co-ed Correctional Facility. (Library Hardcover)
St. Marks is Dead: The Many Lives of America's Hippest Street by Ada Calhoun: A wonderful history of St. Mark's Place in New York City. (Library Hardcover)
Chickadee by Louise Erdrich: Reading Erdrich's Birchbark series so I can pick up her newest middle grade release, Makoons! (Library Paperback)
Invisible Man, Got the Whole World Watching: A Young Black Man's Education by Mychal Denzel Smith: I've been looking forward to Smith's memoir about coming of age as a black man in America for a while now and finally picked it up at the library. I'm especially happy to read about Smith's commitment to thinking about intersectionality in his life, work, and activism. I'm hoping it will be a great compliment to Coates' Between the World and Me and Ward's Men We Reaped. (hardback)
The Natural Way of Things by Charlotte Wood: This award-winning book follows a group of young women, all of whom were involved in some kind of high profile sex scandal, as they try to survive in a remote prison camp. It is a disquieting, beautiful (odd word to use given the subject matter) and angry examination of misogyny and internalized sexism. I started this book after reading something for one of my bookclubs that was just so much middle-aged white guy ennui. I needed an angry feminist palate cleanser. (paperback)
Essays in Love by Alain de Botton: I never get tired of simple little books about love. My roommate left this book on our coffee table and I read about half of it in one sitting when she left for work. It reminds me of one of my other favorites, The Lover's Dictionary by David Levithan.
The Summer Before the War by Helen Simonson: I liked Simonson's debut novel, Major Pettigrew's Last Stand, but thought her style might work better for something historical. The Summer Before the War is about the residents of a quiet Sussex village before, during, and after the war. Stunning prose, impeccable research, and absolute buckets of tears, so far. (digital library ebook)
To Say Nothing of the Dog by Connie Willis: This Hugo and Locus award-winning novel about time traveling Oxford historians is my favorite book. It's a masterclass in storytelling, with multiple plot threads woven into a richly realized future and past. I default to it when I'm in a reading slump or can't decide what to read next. (digital audiobook)
Welcome to Night Vale by Joseph Fink and Jeffrey Cranor: I'm a huge fan of the Welcome to Night Vale podcast, and was excited to finally start the novel, which further explores the strange desert town I have grown to love. (Hardcover)
Human Acts by Han Kang: This is the third novel by South Korean author Han Kang (who won the Man Booker International Prize for The Vegetarian this year) to be translated into English and tells the story of people affected by the violent Gwangju Uprising in South Korea in 1980. Though I haven't made it far into this one yet, I already have a feeling that it will hit me with a lot of emotions. The novel will be released in the US by Hogarth on January 17, 2017. (Paperback ARC)
Death Note by Tsugumi Ohba and Takeshi Obata: Recently, I've started trying to make sure there's always something in Japanese in my "currently reading" pile so that I can hopefully get to a point someday when my parents won't make fun of my Japanese anymore (I know that no matter how fluent I am, it will never happen, but a girl can try!). I've obsessively seen every adaptation of Death Note but am embarrassed to admit that I hadn't yet read the manga until now. Plus, with a new movie coming out in Japan later this year (so excited!) and the American adaptation starring Nat Wolff coming to Netflix in 2017 (so much side-eye…), what better time to go in deep with the original source material? (Paperback)
Freedom by Jonathan Franzen: I was curious to find out what all the hype about Franzen was about. (Audiobook)
A Brief History of Seven Killings by Marlon James: After seeing a VICE documentary on Jamaican cuisine, I wanted to learn more about the history of the country. I'm enjoying the book's use of many voices and the Patois that certain characters use. (Hardcover)
The Name of the Wind by Patrick Rothfuss: I've owned it for a long time and finally got in the mood for it. It's a thwacking tome for sure, but I'm about halfway through. (Mass market paperback)
Homegoing by Yaa Gyasi: I've heard so many great things about this one, so I requested a review copy. I just started it. (Library Hardcover)
Silence and Beauty: Hidden Faith Born of Suffering by Makoto Fujimura: A visual artist's reflection on Silence by Shusaku Endo, which I just read a few weeks ago. (Hardcover)
Vinegar Girl by Anne Tyler: A BookTuber I follow mentioned this one and it was available for review on Volumes, so I thought I'd give it a try. I'm almost done with it and I'm surprised at how charming it is. (Audiobook)
Aram Mrjoian
The Sympathizer by Viet Thanh Nguyen: I just started this book this morning and it is the real deal. Got about 20 pages in on the train to work and don't want to put it down. The prose is bonkers good. (Paperback)
The Geopolitical Aesthetic: Cinema and Space in the World System by Fredric Jameson: Reading this for a postmodern film class. The content is dense, but definitely valuable for those who enjoy film theory. (Paperback on loan from library)
Turning Japanese by MariNaomi: I'm actually not sure why I decided to give another MariNaomi book a chance, because I wasn't super into the other book of hers that I read, Kiss and Tell. I may have decided to try Turning Japanese since I've always on the look-out for QTPOC authors and also specifically because MariNaomi is bisexual like I am. Fortunately so far I like this graphic memoir a lot. I love the random way that MariNaomi is going about trying to connect with her Japanese heritage and become fluent in Japanese (i.e., getting a job as a 'hostess' at an illegal bar for Japanese businessmen). I also thought her depiction of anxiety was spot-on.
Present Over Perfect: Leaving Behind Frantic for a Simpler, More Soulful Way of Living by Shauna Niequist: I always like Shauna Niequist's books… and this one sounds particularly relevant to my interests.
Goodnight, Mr. Holmes by Carole Nelson Douglas: I'd heard good things about this mystery series starring Irene Adler, and it was only $3 on Amazon. (ebook)
even this page is white by Vivek Shraya: I loved Shraya's She of the Mountains, so of course I'm here for this book of poems about skin. (egalley)
Long Division by Kiese Laymon: I overheard some fellow Book Rioters singing this title's praises, plus it has a book within a book, so come on. I had to try it. (ebook)
Kojiki by Keith Yatsuhashi: I'm a sucker for books that play myths out in our contemporary world, so this one immediately caught my eye. (ebook)
Charcoal Joe by Walter Mosley: I'm always here for a good detective story and since it's narrated by Michael Boatman this was a must—his voice so perfectly matches what I imagined Easy Rawlins to sound like. (audiobook)
IQ by Joe Ide (Mulholland Books, October 18): A detective story with the rights sold before publishing and fellow Rioter recommended—of course I had to read this! (egalley)
Under the Midnight Sun by Keigo Higashino (Minotaur Books, November 8): Did I mention I love detective stories? Okay, so I'm also working on a post and loving that this starts as a detective story and then segues into a crime novel. I'm almost done and love how everything is starting to come together. (egalley)
Wallbanger by Alice Clayton: My life needs more funny romance and this is perfectly scratching that itch. (ebook)