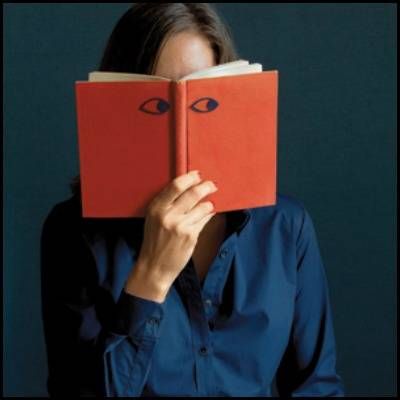 Lists
Peek Over Our Shoulders: What Rioters Are Reading On April 23, 2015
This content contains affiliate links. When you buy through these links, we may earn an affiliate commission.
In this feature at Book Riot, we give you a glimpse of what we are reading this very moment.
Here is what the Rioters are reading today (as in literally today). This is what's on their bedside table (or the floor, work bag, desk, whatevskis). See a Rioter who is reading your favorite book? I've included the link that will take you to their author archives (meaning, that magical place that organizes what they've written for the site). Gird your loins – this list combined with all of those archived posts will make your TBR list EXPLODE.
We've shown you ours, now show us yours; let us know what you're reading (right this very moment) in the comment section below!
Americanah by Chimamanda Ngozi Adichie: For my IRL book club (good pick, Nikki!). (paperback)
Voracious: A Hungry Reader Cooks Her Way Through Great Books by Cara Nicoletti: A blogger creates recipes inspired by her favorite books? You couldn't find a book that is more relevant to my interests. (ARC)
Call the Midwife by Jennifer Worth: The work memoirs of a midwife working in London's poor East End in the 1950s. Fascinating both for its generally-untold history of women's reproductive health in the Post War era, and for its depiction of the effects of socialized healthcare in Britain, a thing I'm still waiting for around these parts 70 years later. (audio)
Make Something Up: Stories You Can't Unread by Chuck Palahniuk: Hope these are delightfully disturbing. Fingers crossed! (e-galley)
The Death and Life of Zebulon Finch, Vol. I by Daniel Kraus: This is pitched as "sweeping historical epic in the spirit of The Astonishing Life of Octavian Nothing and The Curious Case of Benjamin Button." Sold. (e-galley)
Zer0es by Chuck Wendig: I am an unabashed Wendig fan girl. Which works out well, because he puts out about a half a dozen books a year. Which is good news for us, because he's one of the good guys. (e-galley)
Under the Udala Trees by Chinelo Okparanta: After reading (and looooooving) The Fishermen, I thought I would like to read more novels that take place in Nigeria. This one happened to fall in my lap shortly after I had that thought. Excited! (e-galley)
Recipes for a Beautiful Life by Rebecca Barry: I'm a huge fan of Barry's debut collection of short stories Later, at the Bar and I've had her on my radar for eight years, waiting in vain for her next book. This new book, released earlier this month, isn't fiction but a "memoir in stories" and explains what Barry has been doing for the past seven years: mothering and renovating an old house and worrying about not writing. (Hardcover)
Station Eleven by Emily St. John Mandel: I'm late to the party, but I dressed in my best clothes and brought a gift: the gift of my anticipation. One chapter in and I'm already drunk and dancing around with a lampshade on my head. (e-book)
Some Ether by Nick Flynn: Another book I've been meaning to read for years. Flynn's debut collection of poetry is so, so beautiful and so, so heartbreaking. (paperback)
Peace by Richard Bausch: As inspiration for the book I'm currently writing, I'm rereading this near-perfect novel of soldiers scouting a mountain in Italy during the waning days of World War Two. Peace keeps sending me back to my manuscript with renewed energy and brainbursts of words. Thank you, Mr. Bausch! (hardcover)
Billy Lynn's Long Halftime Walk by Ben Fountain: I love sports fiction and Destiny's Child, so this one piqued my interest. War novel, here I come. (Hardcover, library)
Lumberjanes, Vol. 1 by Noelle Stevenson: bought for a friend's birthday gift, but secretly so I could read it too. Does anyone else do that? (Paperback)
The Shadow of the Wind by Carlos Ruiz Zafón: for my co-ed book club. (Audio)
Jane Eyre by Charlotte Bronte: Because it's time; I reread this one really frequently and I'm hoping it'll pull me out of my slump. (paperback)
A Spy in the House (The Agency book one) by Y. S. Lee: Victorian, lady spy, intrigue. What else do I need? (ebook)
Bad Feminist, by Roxane Gay: Because this sat half-finished on my virtual stacks for far too long. (ebook)
This is How You Lose Her, by Junot Diaz: Because it seemed like just the right book to pick up on my recent trip to Austin, Texas when I needed something to read between conference breakout sessions. (paperback)
Billy Lynn's Long Halftime Walk by Ben Fountain: no, I am not copying Rachel, I just happened to start this one this week and have meant to read it forever and finally took the plunge. (Audiobook)
A God in Ruins by Kate Atkinson: Don't hate, but I kind of like this one better than Life After Life, which I didn't love as much as everyone else did. (e-galley)
Part Time Cowboy by Maisey Yates: I'm learning that romance novels, which I'm still new to, are a great break from heavy books when my brain is tired and I'm becoming a Maisey Yates fangirl. (e-galley)
Haldol & Hyacinths: A Bipolar Life by Melody Moezzi: fantastic read. Moezzi is a great writer, and I was a fan of hers within two pages. One of my new favorite memoirs. Clever and often funny. (paperback)
Star Trek Voyager: Full Circle by Kirsten Beyer: Star Trek novels are my guilty pleasure now, if I felt any guilt about 'em. Only just started, but it's fast-moving and fun. (paperback)
Night Falls Fast: Understanding Suicide by Kay Redfield Jamison: less fun than the Star Trek novel obviously, but educational and brilliantly written. Jamison has yet to disappoint me. (hardcover)
The Story of My Teeth by Valeria Luiselli: I am so very excited about this book. Luiselli's Faces in the Crowd was one of my favorites last year. Legend has it, Luiselli wrote The Story of My Teeth with help from workers at a Jumex juice factory in Mexico. (galley)
Cemetery Girl: Book One: The Pretenders by Charlaine Harris and Christopher Golden: Found this in my Little Free Library: Score!
Uncommon Grounds: The History of Coffee and How It Transformed our World by Mark Pendergrast: My little Read Harder book club is doing microhistories next and this is our pick. (paperback)
Welcome to Braggsville by T. Geronimo Johnson: I heard great things about this book from fellow Rioters and found a brand-new first edition on the cheap, so I had to scoop it up. (hardcover)
Daredevil 168-191 by Frank Miller et. al.: After watching the brilliant new Daredevil show on Netflix and getting a free month of Marvel Unlimited, this was the obvious course of action. Frank Miller's run with Matt Murdock is seminal. (digital comic)
The Dream of Doctor Bantam by Jeanne Thornton: sharp, funny and beautifully imagined story of a teenage girl who loses her sister to suicide and subsequently falls in love with another girl in trouble. (paperback)
The Liar's Key by Mark Lawrence: I'm reading this one for a review gig I have and the description made it seem like something I wasn't going to love – a little too traditional epic fantasy for me – but I couldn't have been more wrong. It's totally sucked me in with all the references to Norse mythology, charmingly sarcastic protagonists and a quickly paced plot. Now I'm going to have to go back and read the first installment in the series. (Publisher Galley)
The Walls Around Us by Nova Ren Suma: I've had my eye on this one for a while now and then I kind of forgot why I wanted to read it so I never started. Big mistake on my part because this is a fabulous read. Like lying-in-icy-cold-bathwater-because-I-can't-stand-to-put-it-down-long-enough-to-get-up-out-of-the-tub-good. This is a young adult thriller with just the right amount of ghost story thrown in. Plus ballerinas. How can you not want to read a book that has "The Bloody Ballerina" in it? (Hardcover)
Above Us Only Sky by Michele Young-Stone: I'm in a reading slump, and fellow rioters suggested that YA might help pull me out. So thanks to Liberty Hardy's Book Release Extravaganza, I picked up this book…ok, technically I bought it for my young neighbor, because the book is about a young Lithuanian girl whose wings were cut off at birth and she has to find out why and reconnect with her history through the search…this book describes my young friend and I can't wait for her to read it. After I'm done. (Hardcover)
All Our Pretty Songs by Sarah McCarry: Same idea, but this one is recommended by Kelly Jensen as being the ultimate in YA magical realism. From the back cover: "In the lush and magical Pacific Northwest live two best friends…." Happy reading time! (Paperback)
Lurid & Cute by Adam Thirlwell: This writer was good enough to be named one of Granta's Best Young Novelists in 2003, and young enough to win that honor again in 2013. His latest novel features an ingratiatingly unpleasant narrator who keeps finding himself in horrible situations through no fault of his own. (Hardcover)
This Place Holds No Fear by Monika Held, transl. by Anne Posten: this work of WWII fiction, originally written in German, offers a powerful look at remembrance and the (possible) limits of empathy. (Publisher Galley)
The Last Gunfight: The Real Story of the Shootout at the O.K. Corral And How It Changed the American West by Jeff Guinn: I devour history audiobooks like a chocolate-lover devours boxes of bon-bons, and when I came across this story of the Earp brothers and the O.K. Corral, I was intrigued. So far, I've learned that the "Wild West" was not a hailstorm of bullets and river of blood like many films and novels have led us to believe. (Audiobook)
All the Birds, Singing by Evie Wyld. Such an eerie story of a sheep herder who is slowly losing sheep. The writing here is lovely and restrained. I'm really enjoying the tension here. (Ebook)
Tinkers by Paul Harding. A year ago, I read just the first chapter and then lost the book forever. I'm making up for this crime now by tackling it again. I love the style here and absolutely gorgeous writing. The setting in the North East U.S. feels right. (Ebook)
Stella by Starlight by Sharon Draper: This book, geared for ages 9-13, is set in the segregated South. I'm a huge fan of Sharon Draper and was hooked from the first page. (Library Hardcover)
Listen, Slowly by Thanhhà Lại: I loved Lại's Newbery Honor book Inside Out & Back Again which is about a Vietnamese family escaping to the United States during the Vietnam War. In Listen, Slowly, we follow a girl born and raised in California who is forced to travel back to Vietnam with her grandmother who is looking to find what happened to her husband during the Vietnam War. (Library Hardcover)
Black Dove, White Raven by Elizabeth Wein: I couldn't wait for Wein's latest YA to come out after I read Code Name Verity and Rose Under Fire last year. I'm a quarter of the way through, and this one does not disappoint. (paperback)
A Madness So Discreet by Mindy McGinnis: Confession. Mindy McGinnis is definitely one of my favorite YA authors out there. Her Not a Drop to Drink series… oh, those books. Don't get me started. Really, don't. I have limited space here. A Madness So Discreet is her first stand alone novel, a historical fiction YA thriller that focuses on a girl banished to an insane asylum that later finds herself working crime scenes with a doctor, hunting a serial killer. To be devoured in a single weekend, I'm sure. (ARC)
The Wicked Will Rise by Danielle Paige: I had a really fun time exploring the world of Danielle Paige's dark, twisted Oz in Dorothy Must Die. So of course I picked up the sequel. (Hardcover)
All For You by Laura Florand: I'm a huge fan of Laura Florand's books, so naturally I'm going to be all over her latest. (eARC)
The Trip: Andy Warhol's Plastic Fantastic Cross-Country Adventure by Deborah Davis: For a Bookspan book review. (galley)
The Life-Changing Magic of Tidying Up: The Japanese Art of Decluttering and Organizing by Marie Kondō, Cathy Hirano (Translator): Is it safe to say this book is a phenomenon now? I think so. (hardcover)
Undeclared by Jen Frederick: Downloaded this for curiosity's sake this after learning it was written by Jane Litte of Dear Author. (ebook)
Leaving Orbit: Notes from the Last Days of American Spaceflight by Margaret Lazarus Dean: I'm on a kick of reading books about space and I love Graywolf Press nonfiction titles. Win/Win. (Paperback)
Archie Giant Comics Festival by Archie Comics: When I saw that there was going to be an "Archie vs. Sharknado" coming this summer, I knew it was high time to get my Archie reading on. And I am not disappointed in the least. (paperback)
The Sacred Lies of Minnow Bly by Stephanie Oakes: Cult. Books. Are. My. Jam. This one looks like a powerful, gritty take on the cult story and rumor has it that it's possible there's a girl who kills a man in this one, which is one of those plot pieces I have found myself taking a strange liking to lately. (galley)
A Little Life by Hanya Yanagihara: I discovered Hanya Yanagihara by chance. I picked up her debut novel, The People in the Trees, because of the cover and because the story was partially set in Micronesia. It blew me away. So I was very excited when I realized that she already had a second novel coming. A Little Life is one of the best novels I've read in a very long time. Book of the Year?
Four Nights with the Duke by Eloisa James: My first romance! I'm nearly done, and it's so much fun. (paperback)
Lucky You by Carl Hiaasen: I like Hiaasen in general, and this one caught my eye at the library. Huzzah for fellow Floridians!
In Spite of Myself: A Memoir by Christopher Plummer: because who doesn't want Christopher Plummer to talk to them for days at a time? I don't know those people. (Audio)
Halfway to the Grave by Jeaniene Frost: I looked around me and thought "I really should read one of the hundreds of paper books I own." That one looked good. Huzzah for half-vampire assassins! (paperback).
Brown Girl Dreaming by Jacqueline Woodson: I finally got this from the library and am savoring it in small bits at a time. (ebook)
Getting Things Done by David Allen: It's a classic. Read it already. Stop being a chump. Give into the peer pressure. (paperback, new edition)
Yes Please by Amy Poehler: I gave into the peer pressure and am finally giving my ears a treat. (audiobook)
None of the Above by I.W. Gregorio: Intersex YA. Need I say more? (ebook)
Lost Property by Andy Poyiadgi: It's an especially gorgeous title from a publisher (Nobrow) that specializes in gorgeous. (galley)
The Professor Is In: The Essential Guide To Turning Your Ph.D. Into a Job by Karen Kelsky: It's relevant to my day job, and interesting in its own right. (e-galley)
Red or Dead by David Peace: Peace's previous burrow into the mind of a legendary soccer manager, The Damned United, is one of my favourite books of this millennium. Stands to reason I'd make an appointment for this thematic follow up. This time it's Bill Shankly, the man that built the Liverpool sides that dominated late 20th century soccer in Europe. (paperback)
Outlander by Diana Gabaldon: I finally got around to watching the first season of the show and immediately needed to start reading the series. (hardcover)
Colorless Tsukuru Tazaki and His Years of Pilgrimage by Haruki Murakami: Just finished this book after snagging it up at the Chicago Book Swap. (hardcover)
Trigger Warning by Neil Gaiman: I've never read any of Gaiman's work but have heard much hype and praise, figured it was time to take the plunge. (hardcover)
As for Me…
Voracious: A Hungry Reader Cooks Her Way through Great Books by Cara Nicoletti: Got this in the mail, stopped what I was doing, and devoured (excuse the pun) this book. Just finished! Pair food and books and I am SOLD. It made me want to read, read, read and eat, eat, eat. (print galley)
Re Jane by Patricia Park: After Amanda mentioned this retelling of Jane Eyre (set in Brooklyn with a Korean-American Jane), I was so pleasantly surprised to have it arrive in the mail the next week. Am plowing through it! (ARC)
____________________
Book Riot Live is coming! Join us for a two-day event full of books, authors, and an all around good time.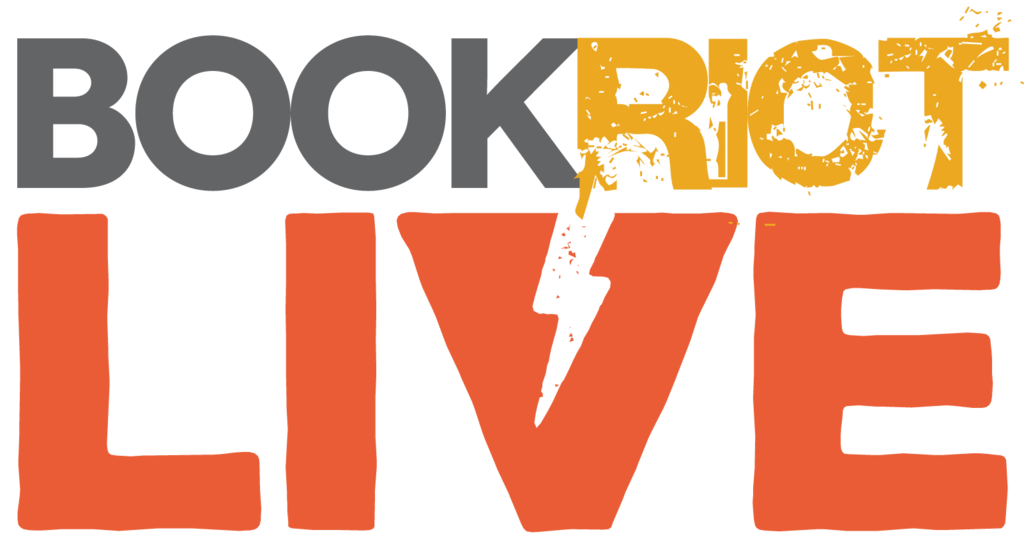 Save