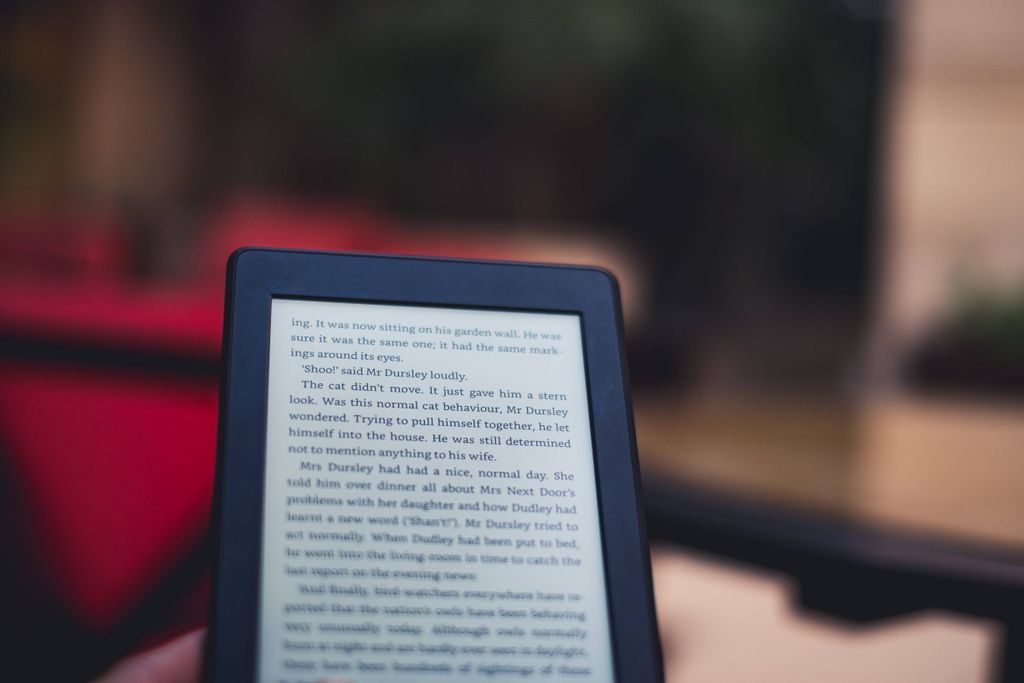 Lists
Peek Over Our Shoulders: What Rioters are Reading on November 9, 2017
This content contains affiliate links. When you buy through these links, we may earn an affiliate commission.
In this feature at Book Riot, we give you a glimpse of what we are reading this very moment.
Here is what the Rioters are reading today (as in literally today). This is what's on their bedside table (or the floor, work bag, desk, whatevskis). Gird your loins—this list will make your TBR list EXPLODE.
We've shown you ours, now show us yours; let us know what you're reading (right this very moment) in the comment section below!
Daisy Johnson
Why We Took the Car by Wolfgang Herrndorf: I've been doing a lot of work recently around roads and cars in YA lit, and when a publicist told me about this coming of age novel set in Germany, I was immediately intrigued. Published in Germany as Tschick, Why We Took The Car is an eccentric, and deliciously spiky story of misfits on a road trip to adventure, confidence, and life as it could be lived. (Paperback)
Amanda Kay Oaks
Surprise Me by Sophie Kinsella (February 2018): I received a NetGalley arc of this book from a publicist because I've enjoyed some of Kinsella's previous work. While this novel focuses on a couple that's already married and is therefore a bit outside my romantic comedy wheelhouse, I'm going to give it a go anyway. (eGalley)
Alison Doherty
Forest Dark by Nicole Krauss: I can't believe it's taken me this long to start reading this book from one of my favorite authors. I think I needed to be in a headspace to feel ready for it. And now that I am the beautiful ideas and even more beautiful sentences are washing over me in this story about two New Yorkers whose physical and metaphysical journeys intersect in Tel Aviv. (Hardcover)
E.H. Kern
Ancillary Justice by Ann Leckie: I am rereading Ancillary Justice, a book I felt was 60/40 boring/brilliant when I first read it. It was those brilliant 40% that brought me back to it, and I am enjoying it a lot more this second time around. (Paperback)
Adiba Jaigirdar
Djinn City by Saad Z. Hossain: There aren't a lot of books by Bangladeshi people, and there aren't a lot books set in Bangladesh. As a Bangladeshi, I was beyond excited that Djinn City was both of those things…plus djinns! I'm only a few chapters into the book but I'm already totally enthralled by it. (eGalley)
Abby Hargreaves
Catch-22 by Joseph Heller: I only have two assignments left for the 2017 Read Harder challenge (well, two-and-a-half—Chaucer as poetry-translated ended up being more of a challenge than I anticipated) and one of them is a book about war. I went with Catch-22 because it's been on my TBR for a while and I've heard again and again that the kind of humor in the book is right up my alley. It's both moving more slowly and quickly than I expected, which has been interesting. I'm looking forward to assessing whether the humor really is my type by the end. (Paperback)
Tasha Brandstatter
The Gentleman's Guide to Vice and Virtue by Mackenzie Lee: 17TH CENTURY GRAND TOUR YOU GUYS. (audiobook)
Katie McLain
White Tears by Hari Kunzru: Literary fiction meets ghost story meets blues music history. I'm not a musician myself but I find 20th century music history fascinating, and I keep hearing people talk about this as a good horror-ish title. I started it a couple weeks ago and then put it to the side when my schedule got hectic, but I'm ready to pick it back up again. (Hardcover)
S.W Sondheimer
Star Wars: The Legends of Luke Skywalker by Ken Liu: I'm not usually one for reading middle grade books on my own (that's why I had kids) but after a rough week, I picked up The Legends of Luke Skywalker to indulge in my go-to escapist universe. Liu is an incredible writer, hilarious, deep, tragic, and so many other things, each in their turn, and my overtaxed brain thanks him every time I have a few minutes to pick up this engaging short story collection. (Hardcover)
Liberty Hardy
Children of Blood and Bone by Tomi Adeyemi (Henry Holt & Co., March 6, 2018): Sooooooo excited to get my hands on this! It's one of the biggest buzzed-about books of 2018, a West African-inspired fantasy debut about magic and revenge. It's being compared to Leigh Bardugo and Sabaa Tahir. It's also literally the biggest buzzed book—it's 600 pages long! (galley)
Sonja Palmer
The Price Guide to the Occult by Leslye Walton: I picked this up because I loved, loved, loved The Strange and Beautiful Sorrows of Ava Lavender, and I was in the mood to read something about witches in fall, and this has not disappointed so far. Small towns, coming to terms with the things you have to fight in yourself and family, with a vein of magic running throughout. (ARC, March 2018)
Simone Jung
Beasts of Extraordinary Circumstance by Emmie Ruth Lang: I picked this up because I thought the cover was pretty (classic Rookie move), but it turns out that this seemingly simple story is chock full of magical realism and how a little bit of faith in a person can change how you look at things and how you look at yourself. (ebook)
Teresa Preston
The Shuttle by Frances Hodgson Burnett: Every year, my blogging partner and I assign each other a few books to read during the year, and I was assigned this classic about an American heiress who gets married to an Englishman who is after her money. I'm just getting started, but I'm already furious at the cruel husband and hoping she finds a way out.
Emily Polson
Calling a Wolf a Wolf by Kaveh Akbar: This poetry collection was recommended by John Green in a recent Vlogbrothers video. I'm always looking for good, contemporary poets to read, and my library happened to have a copy of this. Akbar blows me away with his subtle, yet powerful images and metaphors. In almost every poem, there's a line that makes me utter an audible "Ooh," like this one from "Against Dying": "I sit under / a poplar tree with a thermos / of chamomile feeling / useless as an oath against / dying…" (paperback)
Erin McCoy
Seducing the Defendant by Chantal Fernando (Gallery Books, November 14, 2017): I really enjoyed the first book in Fernando's Conflict of Interest series so I couldn't wait to get my hands on this second, much longer book. The book starts out pretty slow, but about a third of the way through Jaxon and Scarlett's story picks up the pace big time. Fernando's writing style is incredibly distinctive, the bulk of the book consisting of tiny little scenes strung together. I am completely in love with this book and Fernando's style! (galley)
Sarah Nicolas
A Semi-Definitive List of Worst Nightmares by Krystal Sutherland: I actually didn't know anything about this one until I started listening to it. I impulse-downloaded it based on the title. It's about a girl in a family where they all die of one great phobia and she aims to never have a great phobia by avoiding every small possible fear—and the boy who makes her face them all. (audiobook galley)
Susie Dumond
In the Midst of Winter by Isabel Allende: I've never read any Isabel Allende before, and so far I really enjoy her style. The book is set in Brooklyn where three unlikely characters find themselves thrown together during a snowstorm and share their life stories from Guatemala, Chile, and Brazil. I just reached a surprising plot twist and can't wait to see what happens next! (egalley)
Elisa Shoenberger
The Cooking Gene: A Journey through African American Culinary History in the Old South by Michael Twitty: In this food memoir, Michael Twitty strives to uncover the story of his family through food culture. He travels all over the South to plantations, farms, archives, and more to reconstruct his family's history and his own relationship to it. He writes, "All I ever really wanted was a recipe of who I am and where I came from." It's a moving and uncomfortable read at times but one that everyone should read to understand how politically charged and critical genealogy and food culture can be to really coming to terms with America's complex past with slavery and race. (Hardcover)
Angel Cruz
A Princess in Theory by Alyssa Cole: Secret Royals are one of my all-time favourite tropes, and when I heard about A Princess in Theory, I almost shrieked in glee at finding exactly the kind of romance I was looking to read this year. I'm not super far into it, but I already love Ledi and can't wait to see how her romance with Thabiso develops. This is my first Alyssa Cole book, but I can guarantee it won't be my last. (egalley)
Aimee Miles
Before the Devil Breaks You by Libba Bray: My library hold came in last week after trick-or-treating; somebody must have done some spooky listening on Halloween! My husband and I are listening to this one together. The ghosts and the eugenics are giving me the creepy crawlies, while Bray makes me laugh with her characterizations and her timely political insights (appropriate for 1927 and 2017). And I'm loving seeing Mabel go full labor rights activist! (digital audiobook)
Steph Auteri
Unscrewed by Jaclyn Friedman: I saw Friedman speak at a sex ed conference last year and she was absolute magic. I immediately picked up Yes Means Yes, an anthology she co-edited with Jessica Valenti, and dog-eared a billion pages. I'm thrilled to be reading her forthcoming book on women, sex, and power. There have been a lot of brilliant women publishing books on this topic lately and, in my opinion, there's no such thing as too many. (Hardcover)
Karina Glaser
Pashmina by Nidhi Chanani: I'm always on the lookout for great middle grade graphic novels, and so far this one is amazing! Priyanka Das has so many questions that she can't get answers to. Like, why doesn't her mother ever go back to India? Who is her father? Why won't her mom even entertain the idea of visiting her home country? When Priyanka discovers a magical pashmina, her interest in India only grows stronger…
Margaret Kingsbury
The Emerald Circus by Jane Yolen: I frequently request Tachyon Publications books on Netgalley, so they now auto-approve me for titles, and this is one such title. It's a collection of short stories by Jane Yolen that retell classics of fairytale literature, like Alice in Wonderland, Peter Pan, and The Wizard of Oz. I enjoy Jane Yolen's middle grade novels, and have been enjoying these short stories so far! (egalley)
Jess Plummer
A Walk in the Woods by Bill Bryson: It was cheap on Kindle and I've been wanting to read some more Bryson for a while. It's actually making me want to go hiking, which is basically a miracle. (eBook)
Nicole Froio
We Were Eight Years in Power by Ta-Nehisi Coates: Do I really need a reason to read anything by Ta-Nehisi Coates? He's one of the best non-fiction writers of his generation, his nuanced writing is always heartbreaking, profound and necessary.
Leah Rachel von Essen
Oathbringer by Brandon Sanderson: While I'm not down for Sanderson's problematic history with the LGBTQA+ community, I still admit my weakness for his Stormlight Archive, and especially for the lovely and strong Shallan Davar, one of the main characters. This is the third in the series, and hefty—reading and walking with it is developing arm muscles I didn't know I had. (Hardcover ARC, November 14)
Tirzah Price
The Fifth Season by N.K. Jemisin: I am so late to the party on this one that all the good snacks have probably already been eaten, but I finally picked up The Fifth Season from my library and I'm loving it. No one is shocked, right? I have 100 pages left, and books two and three have already been ordered. (Library)
Tara Cheesman
Madonna In A Fur Coat by Sabahattin Ali, translated by Maureen Freely & Alexander Dawe: This is my second attempt at this book. It was originally sent to me as a galley and I had a hard time getting into it—mainly because of the first person narrator. He's a young man from an affluent Turkish family who is sent to Berlin to learn about the scented soap industry. He spends his free time contemplating his bleak existentialist existence and mooning over a fickle girl who reminds me of Sally Bowles (which I don't think is a coincidence). It's all very emo and tragic, but I must be in the mood for it this time around because I'm really enjoying it. (galley)
Priya Sridhar
Nightmare Academy by Dean Leroy: This book speaks on quite a tragicomic level, about a boy who can't go to school or have friends because monsters appear whenever he sleeps. It turns out that he has powers that open portals to monster realms. This isn't reassuring, since the bureaucrats in charge of this sort of thing want to give him a magical lobotomy, and since the monsters are terrifying. (Hardcover)
Jamie Canaves
A Treacherous Curse (Veronica Speedwell #3) by Deanna Raybourne: I love this series! It's feminist, historical mystery, and it's really funny. Now that publishers are putting out less books (since it's the end of the year) I can start grabbing 2018 releases I've been dying to read. I was already laughing in the first paragraph as Speedwell and Stoker are arguing over a phallus artifact…If you haven't started this series yet, go read the first two now and you'll have perfect timing with the release of the 3rd in January. (ARC)
Bradley Davies
The Rainbow by D. H. Lawrence: determined to work my way through the Lawrence oeuvre.
Beth O'Brien
The Child Finder by Rene Denfeld: I had just finished reading a couple of weird books, and wanted to read something also weird and mysterious. It was a very strong craving that couldn't be sated by anything I had on my bookshelf for whatever reason (I was sick and very determined). I kindly asked (read: made) my roommate to take me to Chapters and I picked this one up because the cover was pretty and I'd heard good things. I'm a sucker for cold cases and missing persons stories. Also a main character with a dark, secret, mysterious backstory? Count me in. Definitely enjoying it so far. (Paperback)
Emma Allmann
The Sasquatch Hunter's Almanac by Sharma Shields: I bought this while I was on the road in Montana right after talking to an older gentleman about Sasquatch. After chatting with a true believer I couldn't not buy this book! I'm excited to finally get to it. (Paperback)
Katisha Smith
The Giver by Lois Lowry: I just finished The Handmaid's Tale, and I'm still in the mood for dystopian reading. I haven't read The Giver since I was a kid, and I wonder how my adult self will feel about it. (ebook)
Rachel Wagner
The Cartel 7 by Ashley & Jaquavis: I've been zooming through this whole series lately, and now I'm on the last one. The books are all very fast paced, which makes them fun to get through. They also have Shakespearean elements of honor, death, and betrayal that makes this series complex and entertaining at the same time.
Pierce Alquist
Little Fires Everywhere by Celeste Ng: After reading and loving Everything I Never Told You, I knew I needed to get my hands on Celeste Ng's latest. Little Fires Everywhere is riveting and insightful—a novel about race, class, family, and society's expectations and pressures. I'm a third of the way through it and I'll probably finish it in a mad dash tonight and tomorrow. (Hardcover)
Jessica Pryde
Citywide by Santino Hassell: I consumed Third Rail in a matter of hours, and was immediately bereft of more Chris. Then I realized I could get Citywide before its release and immediately cast everything else aside. (egalley)
***
What are you reading?
Save
Save