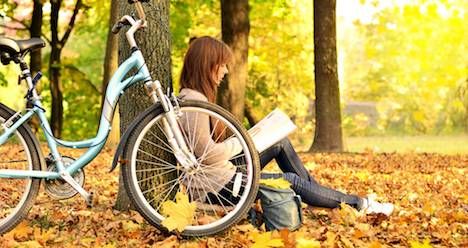 Lists
Peek Over Our Shoulders: What Rioters are Reading on August 31, 2017
This content contains affiliate links. When you buy through these links, we may earn an affiliate commission.
In this feature at Book Riot, we give you a glimpse of what we are reading this very moment.
Here is what the Rioters are reading today (as in literally today). This is what's on their bedside table (or the floor, work bag, desk, whatevskis). See a Rioter who is reading your favorite book? I've included the link that will take you to their author archives (meaning, that magical place that organizes what they've written for the site). Gird your loins – this list combined with all of those archived posts will make your TBR list EXPLODE.
We've shown you ours, now show us yours; let us know what you're reading (right this very moment) in the comment section below!
Mya Nunnally
We Were Eight Years in Power by Ta-Nehisi Coates: because I'm interested to see Coates' take on Obama and his reaction to Trumps' presidency. He's often very mild mannered with his language — I'd love to see him get heated about 45. (advanced reader's ebook)
Liberty Hardy
I Am, I Am, I Am: Seventeen Brushes with Death by Maggie O'Farrell (Knopf, Feb. 6, 2018): As a huge fan of O'Farrell's novels, I could not be more excited for her first nonfiction book, a collection of stories about her personal near-death experiences. It was written in for her daughter, who has a life-threatening immunological disorder, to show her how dangerous and wild and beautiful everyday living can be for everyone. (galley)
Rebecca Hussey
Lincoln in the Bardo by George Saunders: I'm reading this in my attempt (most likely doomed) to read the entire Man Booker longlist before the shortlist gets announced. So far it's extremely strange but good. (Ebook)
Annika Barranti Klein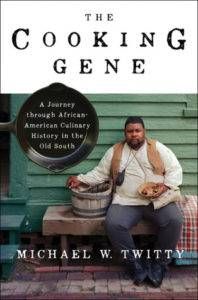 The Cooking Gene by Michael Twitty: "A renowned culinary historian offers a fresh perspective on our most divisive cultural issue, race, in this illuminating memoir of Southern cuisine and food culture that traces his ancestry—both black and white—through food, from Africa to America and slavery to freedom." This book is about food, genealogy, race, history, and more, while somehow also being very simply about what it means to be from the South. Twitty is a black, gay, Jewish man whose exploration of his identity is a must-read. (hardcover)
Kristen McQuinn
Listen, Slowly by Thanhha Lai. I learned about this from one of the Riot podcasts, actually, and then it was on sale for like $3.50 and so of course I bought it. It's a sweet little book so far that I'm reading with my daughter. It's about a California raised daughter of Vietnam immigrants who has to go back to find out what happened to her grandfather, who didn't manage to escape with his wife during the Vietnam War. I'm loving how the main character, Mai, is learning to love her heritage. (Paperback)
Jamie Canaves
This Will Be My Undoing: Living at the Intersection of Black, Female, and Feminist in (White) America by Morgan Jerkins (Harper Perennial, Jan 30, 2018): I've followed Jerkins on Twitter for a while and love her so when I found out she had a collection of essays coming out I was all the grabby hands. Then I saw that cover and title and knew I was gonna have to read it. So far it's everything I wanted it to be and more. (egalley)
Abby Hargreaves
Anne of Green Gables by L. M. Montgomery: With a lot going on in current affairs and my personal life, I felt strongly that I needed some bedtime escapism, so I'm working through the first of L. M. Montgomery's works a little bit each night for just that. The Megan Follows adaptation was a big part of my childhood, which I've felt extra nostalgic for since I started as a children's librarian a couple months ago, so this has been a great way to access those feelings of safety and wonder again. (paperback)
Jaime Herndon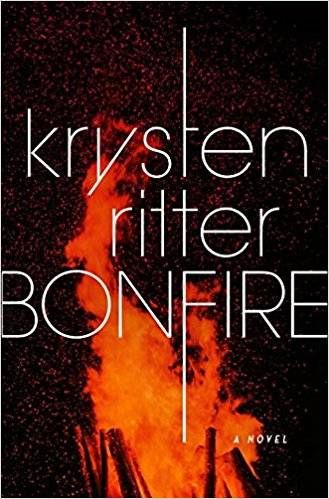 BONFIRE by Krysten Ritter: I admit, I'm a huge Jessica Jones fan, and love Ritter's Instagram. The book is a psychological thriller, and though I don't usually do mysteries, I'm really liking this so far. It doesn't hurt that I'm reading it and in my head, hearing it being narrated by Jessica Jones. (ARC).
Susie Rodarme
Welcome to Night Vale by Joseph Fink and Jeffrey Cranor: I finally, finally jumped on the WtNV train and I have no regrets. I wanted something a bit more longform to listen to while I did some house painting (ughh), so I picked up the audiobook for more of Cecil's dulcet tones. (Cecil + Carlos forever!) (audiobook)
Alison Doherty
The Names They Gave Us by Emery Lord: She's a YA contemporary must-read for me and this slow burn romance is not disappointing so far! (Hardcover)
Katie McLain
IQ by Joe Ide: I've had this book sitting on my to-read pile from the library since the beginning of forever, and now that I can't renew it anymore, it's time to read! So far I'm really enjoying it. The main character is super interesting – flawed but with a strong moral code and extremely smart – and the story is gritty and full of flavor. (Library hardcover)
S.W. Sondheimer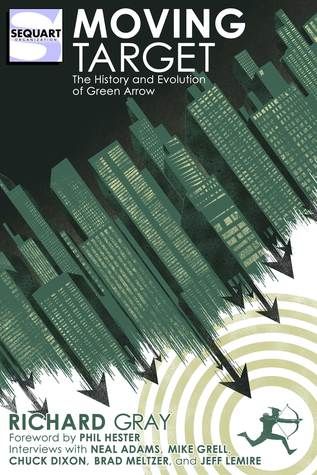 Moving Target: The History and Evolution of Green Arrow by Richard Gray: I'm a sucker for a snarky archer in any comicsverse. I did a short piece on Green Arrow's history for his 75th in November of 2016 but there is so much more to him that what the various Wikis, and the CW, would have you believe. Excited to have it organized and consolidated. By someone else.
Becuse, dang, that is some convoluted stuff. (Paperback)
Elizabeth Allen
Code Girls: The Untold Story of the American Women Code Breakers of World War II by Liz Mundy: I am here for this new trend of revealing stories about the vital ways in which impacted this country. Ways that have previously gone completely unnoticed and unappreciated. With stories like Hidden Figures, Rocket Girls, Radium Girls, and now Code Girls (damn, we really need to break this "Girls" fad), we're finally getting credit for just how bad ass females are! Code Girls is a very detailed but beautifully written story of the women who joined the war effort to no fanfare and were responsible for many of the battles won and lives saved in World War II. These women had to keep their lives completely secret from even their loved ones and had to act like they were simply secretaries for more powerful men within the military. Finally now we're learning about all they did to save our republic. (ARC)
Steph Auteri
Nasty Women edited by Samhita Mukhopadhyay and Kate Harding: Jumped on this because it looked like the book I'd wished What We Do Now was. (Egalley)
Jan Rosenberg
Girl in Snow by Danya Kukafka: I've been waiting to read this for over a year, and was thrilled to get my hands on a copy. It's a very subdued, atmospheric portrait of a town in the aftermath of a young girl's murder. There's mystery, but what's nice about this book is that it's not driven by the need to know who killed Lucinda Hayes. I love that it takes place in a sleepy Colorado town in 2005, right before social media exploded. I don't know if Kukafka set it in 2005 for that reason, but it's so wonderful to read about teenagers who aren't completely immersed in technology and actually connect with one another in different ways. (Galley)
Kathleen Keenan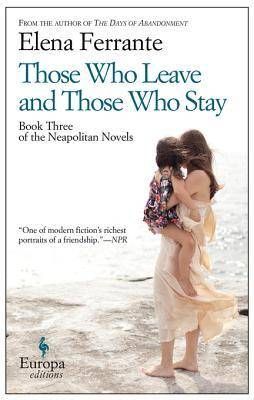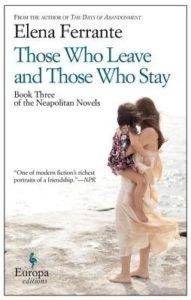 Those Who Leave and Those Who Stay by Elena Ferrante: I'm on vacation right now, and I decided to pack only one physical book. (I of course loaded up my ereader. Whether or not I have time to read all those books while being a tourist is a different story.) I've had this third book in Ferrante's Neapolitan series on my shelf for a while, waiting while I recovered from the brilliant ending of the second book. As the third book opens, Lila and Elena seem more separated than ever: one a mother who can't seem to escape their working class origins, and the other a debut novelist with a world of new opportunities at her feet. What hasn't changed is their deep, almost painful bond with each other or the ferocity of Ferrante's prose, as unsettling and captivating as ever. (Paperback)
Karina Glaser
Nevermoor: The Trials of Morrigan Crow by Jessica Townsend (Little, Brown, October 31, 2017): A fantasy adventure story in the vein of Harry Potter by J.K. Rowling, The Explorers by Adrienne Kress, and The Girl Who Circumnavigated Fairyland in a Ship of Her Own Making by Catherynne M. Valente. Funny and fast-paced, I can see why this one made the #1 slot for the ABA's Indie Next List. (ARC)
Sarah Nicolas
One of Us is Lying by Karen M. McManus: My library hold finally came through on the audiobook! I've been hearing so many great things about this book that I had to check it out. (heh, library joke) (library audiobook)
Rachel Wagner
Mrs. Fletcher by Tom Perrotta: I read an online excerpt from this book somewhere before requesting it a couple weeks ago. The story follows a mother and son during the son's first semester away at school and involves a lot of awkward sexual, professional, and intellectual interactions. (library book)
Claire Handscombe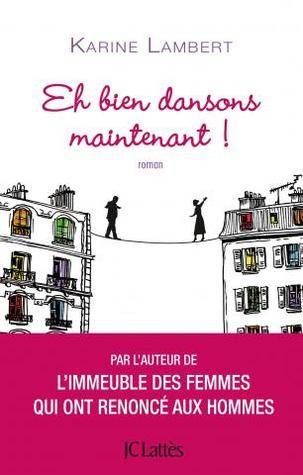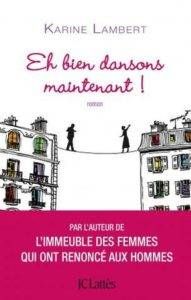 Eh Bien, Dansons Maintenant by Karine Lambert: I bought this on my recent trip home to Belgium. It's a shortish novel about two older, widowed people finding love with each other again. It's lovely so far—I'm at the part where they're both bereaved and it's a sign of the excellent writing and characterisation that I'm so heartbroken for them both. The English translation, by Anthea Bell, is being published in the UK in September as Now Let's Dance, and, unusually, the original French is also available on Kindle. (paperback/Poche)
Jessica Yang
The Epic Crush of Genie Lo by F.C. Yee: I think back when the book deal was announced, I saw a little blurb that said something about a girl with the power to punch through the gates of heaven with her fists, and I was immediately on board. Also, Asian American YA lit and monkey king? Sold. (hardcover)
E.H. Kern
The Fifth Season by N.K. Jemisin: I am re-reading N.K. Jemisin's The Broken Earth trilogy, of which The Fifth Season is the first part, to refresh my memory and also in an effort to postpone the inevitable before I eventually pick up Stone Sky. (Paperback)
Priya Sridhar
2017 Young Explorer's Adventure Guide edited by Corie Weaver and Sean Weaver (Editor): This anthology in 2016 asked for adventure tales; I'm reading it in prep to submit to the 2018 anthology. Authors contribute children's adventures on other planets, in outer space, and clashing with adults who believe they know better, and sometimes do. (ebook)
Rachel Brittain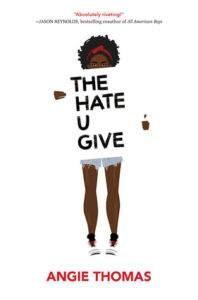 The Hate U Give by Angie Thomas: This one's been on my TBR for a while, and I've heard so many great things about it that I kept moving it up the list. I feel like it's a really important and timely read with everything going on in the US lately. The story is intense, but that's kind of to be expected. I'm only a few chapters in, but I'm already in love with Starr and Thomas' writing style– I can definitely see why people can't stop talking about it! (hardback)
Kate Scott
Home by Marilynne Robinson: I read Gilead last summer and fell head over heels in love with it, so for the Modern Mrs. Darcy 2017 Reading Challenge prompt to read three books by the same author, I chose Marilynne Robinson. I'm a few dozen pages in and while it's not as good as Gilead, I'm hoping it will pick up speed soon.
Katisha Smith
Hidden Figures: The American Dream and the Untold Story of the Black Women Mathematicians Who Helped Win the Space Race by Margot Lee Shetterly: This book has been on TBR List since I saw the movie. I am a black woman who studied engineering and works in the aerospace industry. I wanted to learn more about the women who paved the way for me. (ebook)
Carina Pereira
A Darker Shade Of Magic by V. E. Schwab: I saw a few recommendations which explained that this book had not one, but many London's.That was all it took to get my interest, as London is my favourite city. I was a bit skeptical about the story at first, but a few chapters in I was totally engrossed in it, and still am, almost at the end.
Cindy Butor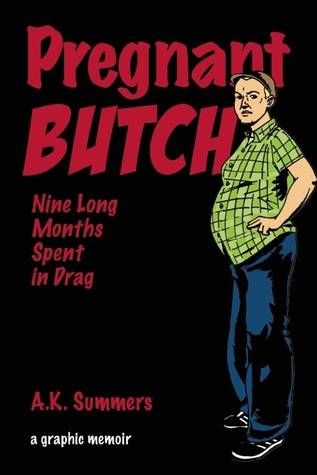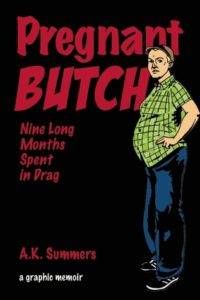 Pregnant Butch: Nine Long Months Spent in Drag by A.K. Summers: This comic was recommended to me a couple months ago when I attended the Graphic Medicine Conference in Seattle. I hadn't honestly expected to like it, so I kept putting it off, but it's so good! Summers' voice is bold and straightforward, speaking to the complicated intersection of butch presentation, pregnancy, and motherhood that is seldom (if ever) mentioned in contemporary books, magazines, and movies. I've been reading it almost nonstop today, and I just can't put it down. (paperback)
Christine Ro
The Dogs of Riga by Henning Mankell: I bought this to read for a trip to Riga, although the book is set in Soviet days and bears little resemblance to modern-day Latvia. (paperback)
Maureen Stinger
Crash Override by Zoe Quinn (PublicAffairs, September 5, 2017): I'm both excited and apprehensive to read this memoir by the primary target of Gamergate, the years-long online harassment campaign against leading women in the gaming industry. We've all been witness to so much hate in the world lately that it's hard to volunteer for more exposure, but I'm looking forward to learning how Quinn overcame so much hate. (ARC)
Tasha Brandstatter
Spectred Isle by KJ Charles: Amazon informed me that KJ Charles had a new book out, so I jumped on it. Figuratively speaking. (ebook)
Erin McCoy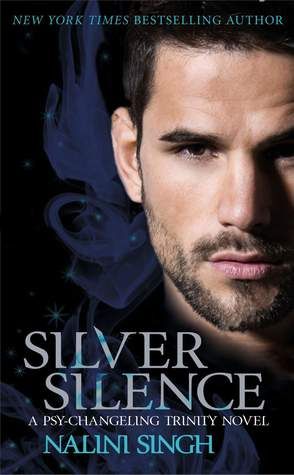 Silver Silence by Nalini Singh: I found myself skimming through the last few Psy-Changeling novels, so I'm trying an audiobook for this first book in the series reboot, the Psy-Changeling Trinity Series. This book introduces readers to new characters, mainly Silver, a telepath, and Valentin, a bear Changeling. I'm only a few chapters in, but so far I'm liking the format for Singh's work and am impressed with Angela Dawe's narration skills. (audiobook)
Adiba Jaigirdar
The City of Brass by S. A. Chakraborty: I've been seeing so much praise for this book, I knew that I just had to read it. And it hasn't disappointed so far. Though I'm only a quarter of the way in, I'm totally encapsulated by the world that Chakraborty has created and I absolutely love the main characters. (ARC)
Margaret Kingsbury
A Secret History of Witches by Louisa Morgan (Redhook, September 5, 2017): The combination of magic and witchcraft with a family's matrilineal history is enough to draw me to any book. I'm about halfway finished and am enjoying how different each daughter is, and how the magic develops according to each personality. (egalley)
Deepali Agarwal
Pachinko by Min Jin Lee: I've been hearing praises for this for so long, that I jumped at the sight of it at the Delhi Book Fair last weekend. This sprawling saga of a Korean family through the generations promises to be moving and resilient.
Natalya Muncuff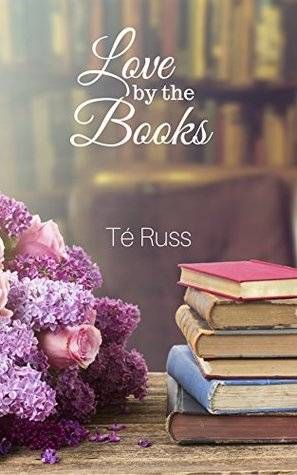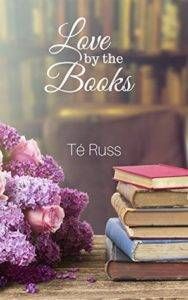 Love by the Books by Té Russ: A bookish romance novel featuring a literary agent and bookshop owner filled with library dates and opera shows? Count me in. I'm halfway through this book and cannot put it down. This novel will force me down the rabbit hole of Amazon in hopes of finding more bookish romances to enjoy.
Dana Staves
Understanding Comics: The Invisible Art by Scott McCloud: I read this book in graduate school for a Pop Culture class, but in the past year or so, I've started reading comics and graphic novels more, really honing in on how images enhance or change storytelling. I'm teaching myself more about drawing and comics as an artform and a storytelling medium, and McCloud's book seems a perfect one to revisit as I begin this journey.
Laura Sackton
Cane by Jean Toomer: One of my reading goals for 2017 was to read more books written in the 19th and early 20th centuries. Though Jean Toomer was an important Harlem Renaissance writer, I hadn't heard of him until someone told me to pick up this book. It's a small collection of poems, short stories, and vignettes exploring black life, both rural and urban settings. Hailed as experimental and non-traditional in structure when it came out, it still reads that way: it is dense and beautiful, at times brutal and at times dreamlike. (Paperback)
Kate Krug
The Girl in the Tower by Katherine Arden: The first book, The Bear and the Nightingale, was one of my big shock reads of 2017, as I typically don't like historical fiction. I truly wasn't expecting to love it as much as I did. Arden's series takes a new spin on Russian folktales set in medieval times. Vasya is back, stuck with the decision of marriage or joining the convent…and something tells me she won't go quietly for either of these options. (ARC)
Tiffany D'Abate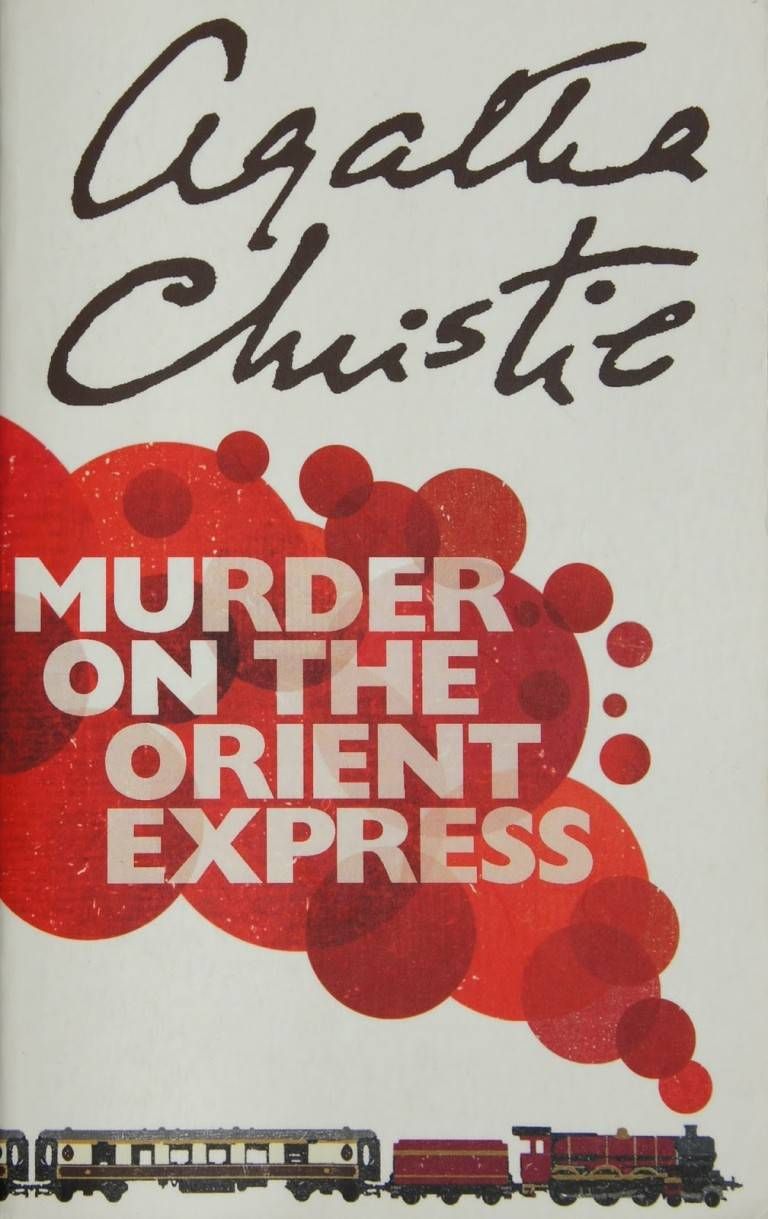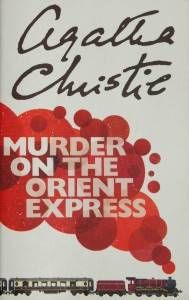 Murder on the Orient Express by Agatha Christie: Although I read this once many moons ago as an ambitious middle schooler who liked to read ahead of her so-called reading level, I can't remember the plot to save my life (or that of the victim on the Express). And with the new adaptation hitting theaters in November, I want to refresh my memory of Hercule Poirot and his hijinks before it's too late. (Paperback)
Derek Attig
Passing Strange by Ellen Klages: Superqueer historical fiction with a hint of pulpy supernatural–and it's recommended by the brilliant and always-reliable @outseide? Of course I'm reading this title! (ebook)
Trisha Brown
Good Night Stories for Rebel Girls by Elena Favilli and Francesca Cavallo: I keep buying copies of this book for other people (it's a great gift if you're an aunt/uncle/godparent/friend/human), and finally I decided I wanted one for myself. So now I get to read about people like Ada Lovelace, Anna Politkovskaya, and Serena Williams at night before I go to bed, and I'm sleeping more soundly than I have in months. (hardcover)
Tracy Shapley
Rattlebone by Maxine Clair was sent to me in my Blue Spider's Attic subscription box. It's a short-story cycle where everything takes place during the 1950s in the same fictional black community, Rattlebone, located near Kansas City. Initially I thought it would remind me of Olive Kitteridge, and it does in that each book is both about a town and about a specific person, though that specific person that is in each story is rarely the main character but mostly it just reminds me how much I love books. It deals with all the sorts of things humans deal with, like shitty jobs we hate, trying to get the girl / guy you like to like you back, having babies, getting cheated on, how to get the best pork belly, etc. It's a lovely collection (so far) and I know I'm going to miss it when it's done. (paperback)
Ashley Bowen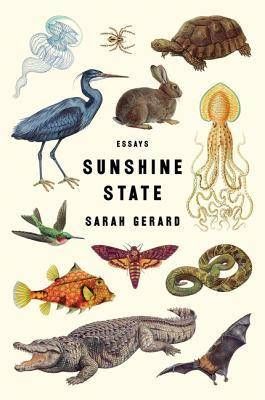 Sunshine State by Sarah Gerard: Hazlitt is quickly becoming the source of some of my favorite writing online. I started reading Gerard's monthly "Mouthful" column right after my own marriage ended a few months ago. Her piece on going grocery shopping after living with a partner or what it meant to be someone who deserved to be fed gutted me. After reading all the back catalog on Hazlitt, I immediately picked up Sunshine State. This collection of essays is wonderful– different than her "Mouthful" work, but still beautiful, moving, and desolate. It's also been great to get back into reading through essays. They're all short enough that I can read one or two before bed.
As for me:
Interpreter of Maladies by Jhumpa Lahiri: I have had this one for a long time and was wearying of the other title I had selected to read as my Read Harder collection of stories by a woman. I've been reading one or two stories a week, and am almost done! (ebook)
What are you reading today?
Save