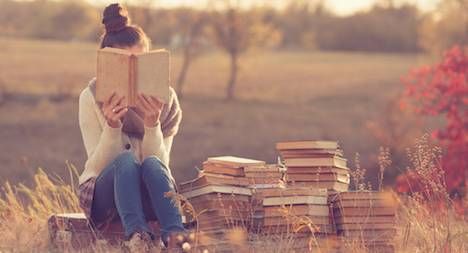 Lists
Peek Over Our Shoulders: What Rioters Are Reading on May 12, 2016
This content contains affiliate links. When you buy through these links, we may earn an affiliate commission.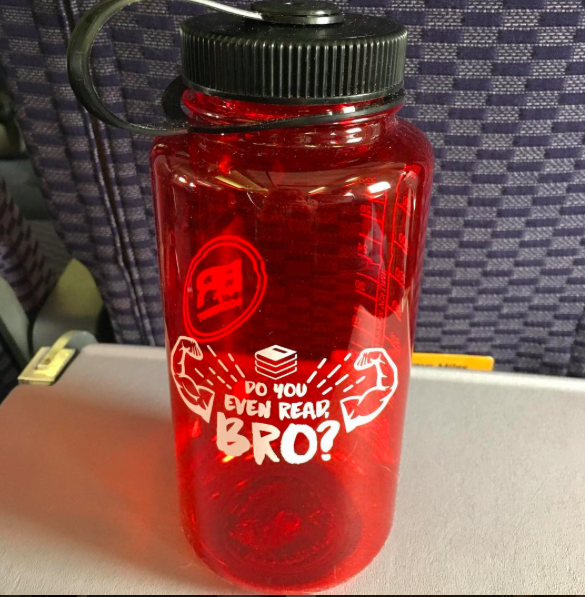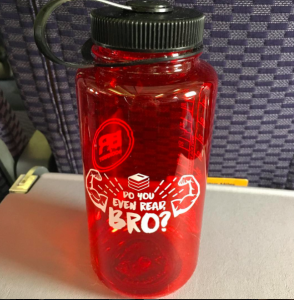 In this feature at Book Riot, we give you a glimpse of what we are reading this very moment.
Here is what the Rioters are reading today (as in literally today). This is what's on their bedside table (or the floor, work bag, desk, whatevskis). See a Rioter who is reading your favorite book? I've included the link that will take you to their author archives (meaning, that magical place that organizes what they've written for the site). Gird your loins – this list combined with all of those archived posts will make your TBR list EXPLODE.
We've shown you ours, now show us yours; let us know what you're reading (right this very moment) in the comment section below!
Everyone Brave is Forgiven by Chris Cleave: I was lucky enough to edit Chris Cleave's previous novel Gold, but had nothing to do with his latest, a WWII-era love story that I'm reading purely for pleasure. And what a pleasure it is! (ebook)
The Root by Na'amen Gobert Tilahun: Dark, urban fantasy– yes, please! (egalley)
Bukowski in a Sundress by Kim Addonizio: I've been on a great roll with non-celebrity memoirs lately. (ARC)
Last Call At The Nightshade Lounge by Paul Krueger: Bartenders that fight monsters has to be awesome. (ARC)
Little Labors by Rivka Galchen: because I read all the memoirs about motherhood. (Paperback galley leant to me by a friend who knows)
We Love You, Charlie Freeman by Kaitlyn Greenidge: just started this one and am eagerly anticipating it. (Paperback ARC from LibraryThing's Early Reviewer program)
Here I Am by Jonathan Safran Foer (FSG, Sept. 6): I don't even know what this is about, and I refuse to read the back! I'm just jumping right in because I love his other novels so much. (galley)
The Sky Over Lima by Juan Gómez Bárcena (Author), Andrea Rosenberg (Translator): This was blurbed by Helen Oyeyemi, which is all I needed to pick it up! (e-galley)
Aerie by Maria Dahvana Headley (Harper Collins, Oct. 4): Yay, it's the sequel to Magonia!!! So excited about this. (e-galley)
The Invisible Library by Genevieve Cogman (Roc, June 14): If you follow All the Books! You know that books about books and libraries are my wheelhouse. Especially supernatural ones! (e-galley)
The Wild Robot by Peter Brown: I knew that Peter Brown, celebrated picture book author and illustrator, was writing his first middle grade book. I had to check it out! (Library Hardcover)
American Ace by Marilyn Nelson: This got rave reviews during poetry month and the story intrigued me. (Library Hardcover)
Booked by Kwame Alexander: I'll read everything Kwame Alexander writes! (Library Hardcover)
A Long Pitch Home by Natalie Dias Lorenzi (Charlesbridge, 9/6/16): This caught my eye on Net Galley. (e-galley)
The Universal Tone. Bringing My Story to Light by Carlos Santana with Ashley Kahn and Hal Miller: I love Carlos Santana and this is his autobiography. I started reading with some trepidation because I know he can go off on tangents that are a bit new-agey. As it turned out this is a wonderful book about developing your inner strength, having the courage to follow your creative path, and the search for inner peace. (Paperback)
The Marvelous Pigness of Pigs by Joel Salatin: Celebrity beyond-organic farmer Joel Salatin outlines a theology of environmental stewardship for a Christian audience. (ARC)
Reclaim Your Brain by Joseph A. Annibali, M.D.: A psychiatrist explores the biological causes of common neuropsychiatric conditions such as anxiety, depression, and ADD/ADHD, and offers insight into how to effectively treat them. (Audiobook)
The Sympathizer by Viet Thanh Nguyen: I always had The Sympathizer on that ever-growing mental TBR of books I needed to check out eventually. But once it won the Pulitzer, it bolted to the top of that list. Luckily my library had an ebook copy available so I grabbed that one before anyone else got to it. So far, this one seems to be living up to the hype. (ebook)
Cranford by Elizabeth Gaskell: I don't read a lot of classics, but I try to read at least a couple every year to help round out my own library. So I am buddy reading this one, along with a friend, in both physical and audio form (I got the audiobook from the library), because I love having classics read to me while I follow along. (Audiobook and Paperback)
Stoner by John Williams. A few years ago it seemed like everyone was reading this book, but I missed it. Luckily NYRB put out a 50th anniversary edition to remind me that I need to catch up! Loving the straight midwestern style. (galley)
The Red Road by Denise Mina. Mina has some of my very favorite crime fiction, and I realized I'm a couple books behind! So I'm catching up with the audiobook and its excellent Scottish brogue. (Audible)
Hamilton: The Revolution by Lin-Manuel MIranda and Jeremy McCarter: Amazon finally (FINALLY!) delivered my copy, after they sold out. (hardback)
Dated Emcees by Chinaka Hodge: It's an inventive book of poetry about love that's in conversation with hip-hop's storied past. How could I say no? (egalley)
Beastly Bones by William Ritter: I enjoyed the first Jackaby book, so here I am with the (so far delightful) second. (ebook)
The Last Policeman by Ben Winters: I loved this book when it came out, so I'm revisiting it now. (ebook)
Everything I Never Told You by Celeste Ng: It's been on my shelf for a while and I've been waiting for a rainy day/week/month to pick it up. Reading ever so slowly, because it's just too good. (Hardcover)
Me Before You by Jojo Moyes: I'm late to the party on this one, but excited just the same. (Paperback)
Breasts: A Natural and Unnatural History by Florence Williams: Oh yes. A book about the history and science and culture of boobs. This is awesome. The first chapter is packed with so much I never knew. Can't wait to hear the rest. (Audio)
Exposure by Helen Dunmore: A Cold War thriller, Dunmore's novel builds mounting tension escalating in an unputdownable novel whose real draw is the vividly real characters and gorgeous prose.
The Last Painting of Sara de Vos by Dominic Smith: This novel weaves together art history as it traces the effect of a Dutch woman painter and her prized painting (and a forged replica) hundreds of years later.
Temptations of a Wallflower (The Wicked Quills of London) by Eva Leigh: Actually, the second book I'm reading with a character who shares my name. This romance novel has very real characters whom you root for to fall in love. I've always loved the "Wallflower" theme in historical romance, that is, heroines who are shy and/or overlooked in the social scene. Leigh's novel is a fine addition to this sub genre.
Brown Girl Dreaming by Jacqueline Woodson: The writing in this book is so lyrical and gorgeous that I could finish it in just one afternoon. But then I'd have finished it in just one afternoon. (Hardcover)
A Little Bit Naughty by Farrah Rochon: Fun, flirty, clever and quick make for a perfect romance novel fit in my world, and this is all of the above. (ebook)
Trans: A Memoir by Juliet Jacques: We're doing an all-women issue over at the other site I write for and I'm hustling to get this reviewed for the theme. It's good. I want to be friends with Juliet. (library hardcover)
The Fortune Hunter by Daisy Goodwin: I'm reading this for my book set before 1900 for the Read Harder challenge. Also, because complicated, spirited women with rich internal lives. (library book)
The Star-Touched Queen by Roshani Chokshi: For review at Booklist. I love when I get assigned a book I was already looking forward to! (audiobook).
The Regional Office is Under Attack by Manuel Gonzales: I downloaded the audiobook after hearing about it on the Get Booked podcast. I've been on a fun, adventure story kick recently and the description sounded absolutely tickety-boo. (Audiobook)
A Hat Full of Sky by Terry Pratchett: I've read me some Terry Pratchett, but this is my first YA read by him. Curiosity got me. (Audiobook)
Gourmet Rhapsody by Muriel Barbery, translated by Alison Anderson: This was a gift from a coworker who knows how much I love food and books. It's been a quick, tasty read. (Paperback)
Love, Lies and Spies by Cindy Anstey: I had heard some buzz on social media, and then there it was on the On Order list at my library. I immediately put it on hold; scholarly ladies, gentleman spies, and witty repartee? Who wouldn't! (paperback)
Aristotle and Dante Discover the Secrets of the Universe by Benjamin Alire Saenz: I tried reading this immediately after its amazing award season and really couldn't get into it. Someone recently suggested trying the audiobook, which also happens to be fabulously narrated by Lin-Manuel Miranda. Saenz's style of writing is one that I just needed a voice to get me into, but now I'm invested and totally hooked. (audiobook)
Invasive by Chuck Wendig: Here's what sold me on this new book… murder by genetically modified ants. (egalley)
Little Heaven by Nick Cutter: After his Lord Of Flies-esque horror The Troop scared the eyelashes off my face I'll read anything this guy does. (egalley)
In My Humble Opinion: My So-Called Life by Soraya Roberts: Because Angela Chase will always be my BFF. (egalley)
Moranifesto by Caitlin Moran: Just hoping Moran's manifesto for a better world contains as many wanking jokes as her novel. (Audiobook)
The Hopefuls by Jennifer Close: I've been excited about this since I saw Rachel Fershleisher mention its "sexy political shenanigans" on Twitter. I love a good DC novel, and this one is set right in my neighbourhood, and written by a lovely author I've been bumping into at readings in DC for years now. I am really liking it! (e-galley)
Brave Enough by Cheryl Strayed: I needed some encouraging, wise words and I also – I'm not gonna lie – needed to up my total of books read for my Goodreads challenge. This little book of quotes seemed to fit both criteria! (hardback)
The Bees by Carol Ann Duffy: Every week, I start a "what we're reading this week" list on The List App (which, psst, is now available for Android!) and it's a point of pride that I always mention a new one I've started. But since I don't like to read more than one book in a genre at the same time, and haven't finished a novel in a while, I had to get creative and go for poetry. I read British Poet Laureate Carol Ann Duffy's Rapture last year and really liked it – despite finding a lot of poetry hard to get into – so I'm going to keep reading her. (paperback)
The Woman in the Dunes by Kobo Abe: I've read several of Abe's short stories so decided to by this novel on Independent Bookstore Day while it was marked down. I am a hundred pages in and it's fantastic. (paperback)
Chloe Plus Olivia: An Anthology of Lesbian Literature from the 17th Century to the Present by Lillian Faderman: This massive book has been sitting on my shelves for years, but I've been craving some queer lit crit, so I've decided to finally dive into it. It's so big, though, that I can only read it at home, so it will probably take me ages. (hardcover)
Lagoon by Nnedi Okorafor: I admit, I bought this partly on cover appeal, but I've also heard really good things. I find it a bit of a slow read because of the constant perspective shifts, but I think it's worth it. (paperback)
The Invisible Library by Genevieve Cogman: It's about a crime fighting librarian, so OBVIOUSLY I'm going to be all over that. (egalley)
The America's Test Kitchen Cooking School Cookbook: It's everything I ever wanted to know and more from one of my favorite cooking shows. (hardcover)
Bloodline by Claudia Gray. I have been yearning for this since I saw Panelteers talking about it and finally bought it as a birthday gift to myself. Leia is one of my childhood heroes and I am beyond stoked to read a book that not only gives ample demonstration of her strength, savvy and smarts, but also provides key background information on the disintegration of the New Republic. (hardcover)
Seven Brief Lessons on Physics by Carlo Rovelli. I want to tackle my science book requirement for my Read Harder Challenge and I figured a (brief!) primer on basic physics would be a good choice for me so I can better understand the references in the sci-fi I read and watch. Also because my overall understanding of physics is *mimes gesture of the palm of my hand sailing far over the top of my head* (hardcover)
The Wicked + the Divine Volume 3 by Kieron Gillen, Jamie McElvie, Kate Brown and Clayton Cowles. Last left WicDiv at the end volume 2 on quite the cliffhanger and I am dying to know how everything pans out. (trade)
After the Fire by Jane Casey (hardcover): Jane Casey's Maeve Kerrigan crime series is one of my favorites currently being written, so I always drop everything to read the next installment as soon as it arrives at my house. Casey has perfecting combining deep, compelling, flawed characters with plots that are interesting and relevant. So far, this one hasn't disappointed!
The Code Book by Simon Singh (paperback): Codes and cryptography have always interested me, so this nonfiction book that is half history, half about codes and ciphers, is fascinating. It's long, but never feels that way. Singh makes both the history and the making and breaking of codes accessible and interesting.