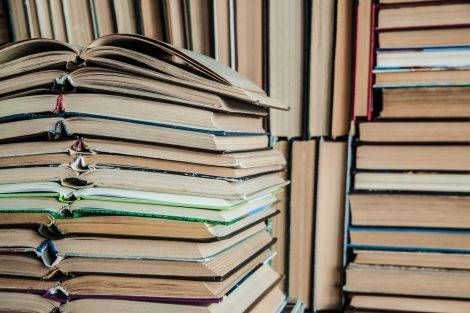 Lists
Peek Over Our Shoulders: What Rioters Are Reading on January 19, 2017
This content contains affiliate links. When you buy through these links, we may earn an affiliate commission.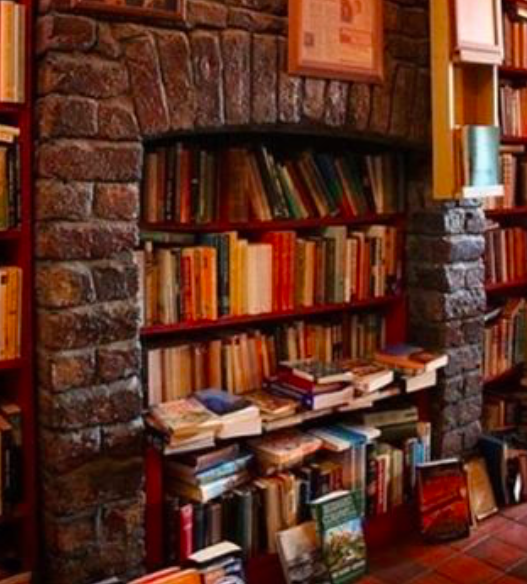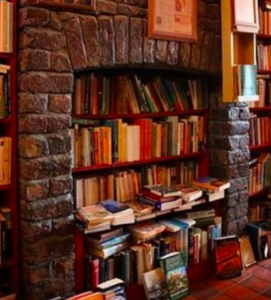 In this feature at Book Riot, we give you a glimpse of what we are reading this very moment.
Here is what the Rioters are reading today (as in literally today). This is what's on their bedside table (or the floor, work bag, desk, whatevskis). See a Rioter who is reading your favorite book? I've included the link that will take you to their author archives (meaning, that magical place that organizes what they've written for the site). Gird your loins – this list combined with all of those archived posts will make your TBR list EXPLODE.
We've shown you ours, now show us yours; let us know what you're reading (right this very moment) in the comment section below!
Searching for Sunday: Loving, Leaving, and Finding the Church by Rachel Held Evans: The ultimate memoir for doubting, resistant Christians. If you're into equality, realness, and actual conversations about hard topics and interested in inviting more Christians to the proverbial table, this is the book. (Audio)
The Turner House by Angela Flournoy: Charm and soul and a great narrative voice. I was immediately hooked into this story of the 13 Turner siblings as they figure out what to do with their increasingly dependent mother and their family home. (Ebook)
Difficult Women by Roxane Gay: I read a few stories of this as an advanced copy, but I waited for it to come out in print to read it again in its entirety. (library hardcover)
Breathless by Beverly Jenkins: I'm still not finding much in contemporary romance that I like, so I figured I'd try an different historical period and see if I could get into that. This is the second in the Old West series, and features one of my favorite romance plots: childhood friends who meet later as adults.
A Woman Looking at Men Looking At Women by Siri Hustvedt: blowing my mind, but slow going. (Hardcover)
Whatever Happened to Interracial Love? Stories By Kathleen Collins: I'm listening to this as I walk around campus in the snow. Yesterday it made me cry twice: once on my way to the gym, and once after I got off the phone with my mom (who I'd called to gush about it). (Audio)
The Stranger Beside Me by Ann Rule: I'm obsessed with true crime shows and podcasts, but I'm just getting into true crime books. This one is a classic – about a crime reporter who was close friends with Ted Bundy years before he was convicted for his killings. (Audio)
Stay With Me by Ayobami Adebayo: Set in Nigeria, this story of a tumultuous marriage is a fascinating mix of soap opera-worthy twists with serious literary heft. When Yejide still isn't pregnant after several years of marriage, her husband's family gets him a new wife. (e-galley)
The Sun Is Also a Star by Nicola Yoon: Yes, I know, everyone loves this book but I just barely got to it and it's clear that I underestimated just how much I was going to love it. (audio)
The Hidden Brain: How Our Unconscious Minds Elect Presidents, Control Markets, Wage Wars, and Save Our Lives by Shankar Vedantam: I have made an informal commitment to reading more nonfiction this year so this was the start of that (and a great start, at that). (Audiobook)
Glass Sword by Victoria Aveyard: Catching up (library audiobook)
Once We Were (The Hybrid Chronicles, #2) by Kate Zhang: I really enjoyed the first book in this series, so I downloaded this one, too. (Library audiobook)
Hidden Figures by Margot Lee Shetterly: I loved the movie, but the movie is only a tiny portion of the book. Read the book to get the whole story, it's worth it. I'm listening to White Trash: The 400-Year Untold Story of Class in America by Nancy Isenberg. Wow! What a history lesson. If you think Trump is scary, wait till you get to the chapter on Andrew Jackson.
If I Was Your Girl by Meredith Russo: I loved the interview with the author and had to check it out! (hardcover)
Love is the Drug by Alaya Dawn Johnson: I liked Alaya Dawn Johnson's othe YA book, The Summer Prince, and I've had this book on my shelf collecting dust for a while. Finally got started on it! (paperback)
One Day We'll All Be Dead and None of This Will Matter: Essays by Scaachi Koul (Picador, May 2): Picked this up based on the title alone, but the essays I have read so far are also compelling. (galley)
The Hate U Give by Angie Thomas (Balzer + Bray, Feb. 28): Plucked from the headlines, this book is really brutal and necessary. (e-galley)
The Girl in Green by Derek B. Miller: I can't resist a book being hailed as the 21st century's Catch-22. (hardcover)
Murder as a Fine Art by David Morrell: Continuing on with my current reading streak of books about Victorian-era murders. Please @ me with all your suggestions, fiction or nonfiction! (paperback)
The Convenient Marriage by Georgette Heyer: It's narrated by Richard Armitage. Nuff said. (audiobook)
Artistic License by Elle Pierson: I can't resist a book about artists, and this was recommended on the Goodreads page for Act Like It. I didn't know the author of the two books was actually the same person until after I started reading. (ebook)
History Of Wolves by Emily Fredlund: A very unsettling coming-of-age story. It's one of the many 2017 debuts that I've been excited to read. I've got a thing for wolves. Actual wolves, not werewolves. Recommended via the All The Books podcast.
The Rise of Io by Wesley Chu: After reading Chu's Tao Trilogy I was convinced that the world of the Quasings and their adventures on Earth had given us everything there was to give. Not so, as The Rise of Io clearly shows. A great read that introduces us to Ella, yet another complex and reluctant hero created by Chu. (Hardcover Special Edition)
The Bees by Laline Paull: This was marketed as The Handmaid's Tale meets The Hunger Games, but with bees. I'm not seeing much Hunger Games in the story, but the book itself is fascinating. It's told completely from the perspective of a worker bee as she navigates the caste system and responsibilities of her hive. The language is gorgeous, and I've totally bought into this story about bee life. (digital audio)
My Sister Rosa by Justine Larbalestier: A book about a psychologically creepy child? Heck yes. I'm really digging this complex YA novel about an Australian family who moves to New York City, with their two children Che and Rosa. Che is 17 and is responsible for looking after his 10-year-old sister, Rosa, except Rosa is unlike most 10 year old girls. She lies, she manipulates, she hurts people for the fun of it, and everyone, including Che's parents, has completely fallen for her charm. Everyone except Che, that is. It sounds like it's one step away from becoming a Law & Order episode, but I'm hoping it'll avoid the melodrama in favor of a nuanced psychological portrait. (Library hardcover)
Skunks Dance by St. John Karp: I'm reading an advanced reader's copy of this. So far I have to admit that burning someone's car down isn't the same as tossing a rock through a window, and that a girl is lucky if she can buy a car for four hundred dollars. Two teens hunt for an ancient treasure, while in the past their ancestors carry on a huge feud. (Paperback)
I'm Dyin' Here: A Life in Paper by Tim Groan: Print journalism is dying, if not already dead. Tim Groban muses on giving several decades to the profession. He has a dry approach to his life, and how it's measured within the columns. (Paperback)
Salt to the Sea by Ruta Sepetys: I've been meaning to read this for months and finally grabbed it off of the library shelves. (Library Hardcover)
Midnight Without a Moon by Linda Williams Jackson: This book, based on a true event in Mississippi in 1955, is told from the point of view of eleven-year-old Rose Lee Carter. A terrific read so far, and I can't wait to finish it. (Hardcover)
Born a Crime by Trevor Noah: I'm listening to the audiobook, narrated by Noah himself, and it's a fantastic memoir of his life growing up in South Africa. (Audiobook)
Miranda and Caliban by Jacqueline Carey: This is a gorgeous, atmospheric revision of The Tempest, full of Carey's typical rich world building. It's beautiful and heartbreaking and gives readers a back story of Miranda's childhood on the island, growing up with Caliban. (E-galley, Tor, March 2017).
Hag Seed by Margaret Atwood: I just started this retelling of The Tempest so I don't know yet how I feel about it. If it's like every other Atwood I've read, I'm going to love it. I certainly do so far! Also, one of my friends was actually asked by the Atwood Society to write a review of Hag Seed (holy shit, that's awesome!!) and so I want to read this so I know what she was raving about. Other than the fact that it's Margaret Atwood and of course she was raving about it. (Hardback).
Alexander Hamilton by Ron Chernow: I'm obsessed with the musical. How could I not? (Paperback)
A Lowcountry Heart by Pat Conroy: This posthumously published collection of Conroy's blog posts and speeches was a Christmas gift from my parents. I fell for Conroy's writing by filching the books from their shelves, so it was a fitting gift. (Paperback)
Love Is Love edited by Marc Andreyko. This gorgeous comic anthology was created in the wake of the Orlando Pulse shooting. I learned about it when I started reading feminist comics. I find myself crying every other page. (Paperback)
How They Croaked: The Awful Ends of the Awfully Famous by Georgia Bragg & Kevin O'Malley: I am reading this book for a library trivia program, and it is flush with little-discussed factoids surrounding the lives and especially deaths of 19 historical figures. This book is aimed at a young audience, but I think Bragg's casual, humorous writing style and O'Malley's playful illustrations will attract many a morbid curiosity. This book originally came out in 2011, but famous deaths are timeless. (Hardback)
George by Alex Gino. I've seen several students in the high school I work at reading this and never got a chance to pick it up until recently. George is an elementary school student that was born a boy but knows in her heart that she's a girl. George has the chance to play Charlotte in the school's production of Charlotte's Web. By putting herself forward, she might be exposing more than she wants to. A fast, poignant read that all students should share!
The Warren by Brian Evenson. Saw this along with the words "smart science fiction horror novella." I've read some of Evenson's work before so I knew this would be good. And so far it's everything promised. (eBook)
The Nightly Disease by Max Booth III. Reading this because I like Max's Litreactor columns and was intrigued. So far this is filthy and crazy and great fun. (eBook)
The Long Way to a Small Angry Planet by Becky Chambers. This has been mentioned to me so many times by so many people that I just had to. Also a sucker for pretty covers, and this one is certainly that. (paperback)
Human Acts by Han Kang, Deborah Smith (translation): The Vegetarian was dark and deliciously smart and one of my favorite reads so I've been anticipating this novel for a while. So far it's just as dark as The Vegetarian but instead of weird it's unique, and even though it's a devastating subject Kang's writing is fantastic and the narrators (including Sandra Oh!) are amazing. I'm having a really hard time putting it down. (audiobook)
No One Is Coming to Save Us by Stephanie Powell Watts (Ecco, April 4th): I picked this up for the title and have been treated to great writing and characters that I can't stop thinking about. (egalley)
The Astonishing Mistakes of Dahlia Moss by Max Wirestone (Redhook, March 14th): It doesn't always work out but that doesn't stop me from needing to read anything with a Veronica Mars comp. (ARC)
The Roanoke Girls by Amy Engel (Crown, March 7th): "Roanoke girls never last long around here. In the end, we either run or we die," made me need to read this book. So far the chapters alternate between past and present and I'm 100% invested. (egalley)
Dreadnought by April Daniels (Diversion, January 24th): This is about Danny Tozer, a transgender teenage girl who becomes a superhero and gets the body she always wanted, while having to battle supervillians. Yes, please! (egalley)
History is All You Left Me by Adam Silvera (Soho Teen, January 17th). I LOVED More Happy than Not, so when this came up, I immediately requested it. Silvera's writing stays with you for a long time. (egalley)
Difficult Women by Roxane Gay (Crown): I'm reading this book because Roxane Gay. I feel like that's the only explanation necessary. (egalley).
Small Admission by Amy Poeppel (Atria): I'm making my way through all of the egalleys I requested back in 2016, and this one was next on the list. It's about a young woman who has a breakdown after a breakup (which turns out to be about more than just the breakup), and about the job that helps pull her back into the world. The story is told from multiple perspectives, which makes it an interesting read. (egalley).
The Refugees by Viet Thanh Nguyen: This was my most anticipated book of 2017 and it is not disappointing. I am in love with Nguyen's well-paced and elegant short stories. Despite being bogged down with homework, I haven't been able to put it down. (ARC)
In the Country We Love: A Family Divided by Diane Guerrero: I wasn't familiar with Diane Guerrero- an actor best known for her roles on Jane the Virgin and Orange is the New Black– prior to listening to this. The book caught my eye because of the 2017 Book Riot Reading Challenge Task #5: Read a book by an immigrant or with a central immigration narrative. (audiobook)
Commonwealth by Ann Patchett: I've been meaning to read this since it came out & it's finally time. I've just started, and it's very entertaining so far. (ebook)
Black Panther: A Nation Under Our Feet, vol. 1 by Ta-Nehisi Coates (story) and Brian Stelfreeze (art): THIS FINALLY CAME IN AT MY LIBRARY AND I AM CAPSLOCKING EVERYWHERE. (library paperback)
The Martian Chronicles by Ray Bradbury: I'm continuing my unintentional trend of buying sci-fi classics for dirt-cheap at garage and library sales. So far this is solidifying my belief that science fiction is the best genre for unflinching examination of society's flaws. (hardcover)
Kindred: A Graphic Novel by Damian Duffy (Adapter), Octavia E. Butler (Author), John Jennings (Illustrator). I was chomping at the bit to get my hands on this graphic novel adaptation of the classic Octavia Butler sci-fi novel, and so far, it's not disappointing. Gotta go get back to the arresting graphics, racing plot, and emotional core that makes this adaptation a single-sitting read.
My Grandmother Asked Me to Tell You She's Sorry by Frederik Backman
I am reading this for my local indie bookstore's monthly book group. This was a slow starter for me, but I found myself continually touched by the innocence of fairy tales and how they so easily reflect the realities of adulthood. (paperback)
Inside Scientology by Janet Reitman: Continuing my never-ending obsession with all things Scientology, this is a great, in-depth glimpse into one of the world's youngest and most controversial "religions". Reitman gives the reader great insight into the motivations of L. Ron Hubbard. I can't wait until I get further into the book and learn more about their most recent history. (paperback)
On Beauty by Zadie Smith: I've been meaning to read Zadie Smith for almost a decade, so when I saw this prominently displayed at a used book store I decided the time was now. The writing is so beautiful and specific I'm made at myself for waiting so long. (paperback)
The Queen of the Tearling by Erika Johansen: This was highly recommended by a family member at Thanksgiving. I'm only two chapters in but feel completely immersed in this fantasy world. (paperback)
Hag-Seed by Margaret Atwood: It seems to be my year for Shakespeare retellings. I just read Miranda and Caliban, which I very much enjoyed (out next month and you should totally check it out if this is your thing!), and this seemed like a good follow up. I am enjoying it so far- a bit different than your typical Atwood, but in a good way.
The Privileges by Jonathan Dee: Nearly done with this. I'd heard such good things about the haunting, memorable, vivid first section. They weren't wrong about that-its worth the price of admission to the whole book.
The Bookshop by Penelope Fitzgerald: Fitzgerald has been on my list to try for a long time, and I found this at a used bookstore yesterday. It was serendipity! Time to settle in and check her out and see if she's all that she's been advertised to be!
Umami by Laia Jufresa: I'm nearing the end of this warm, moving novel of friendship, family, and food set in Mexico City. (ebook)
Negroland by Margo Jefferson:I was intrigued by the book after reading an interview with Jefferson, where she spoke openly about the pressures and tensions of being a black woman with a substantial degree of socioeconomic privilege. Negroland examines the world of upper-class African-Americans through both a critical, historical, and personal lens. It's the kind of story I don't often hear about and few people are usually exposed to. (Library hardcover)
Pretty Face by Lucy Parker: (Carina Press, February 20) Parker's first novel, Act Like It, is my go-to recommendation for contemporary romance newbies and I jumped at the chance to get my hands on this standalone set in the same universe. The fulsome worldbuilding of Parker's West End theater scene, wonderfully realized characters, and steamy romance are all amazing. (e-galley)
Not Your Sidekick by CB Lee: (Duet Books) I've been hearing good things about this YA superhero novel and its bisexual Asian American protagonist, so I suggested it for my book club's next read. I'm pretty tired of the first person POV that pervades most of the YA market right now, so I'm loving the third person present tense used here. (ebook)
The Picture of Dorian Gray by Oscar Wilde: I've subscribed to about a billion book subscription boxes this year (that's only a slight exaggeration) and I'll only be reading books from said sub boxes this year. I'll then be tracking various diversity elements of each of the sub boxes. The Picture of Dorian Gray was the January pick for Thrifty Books. For some reason I have been surprised so far by how clever this book is. (paperback)
Difficult Women by Roxane Gay: This was the pick for My Lit Box and it is so fantastic that I'm dreading finishing it in about 15 pages. I love books that get to the quick of really painful, difficult subjects but I can be easily put off if that quick turns cloying or overly dramatic. Gay has a way of making me feel things deeply and then pulling me back right when I am on the verge of becoming overwhelmed. (hardcover)
Liccle Bit by Alex Wheaton: Alex Wheaton is an undisputed star of the YA world in the UK thanks to his trilogy of novels set on a fictional inner-city London estate. He won the Guardian Children's Author prize in 2016 for the second book in the series, and I was curious, so I'm starting at the beginning. And this book goes toward my British Books Challenge for 2017, too.
Creativity and Feature Writing by Ellie Levenson: This is the year I finally get to be a full-time writer, which means I need to get serious about my freelance journalism. This book is all about getting ideas, and it's working: after I'd read five pages I brainstormed 30 potential pieces I can pitch. (Paperback.)
Tell Me Again How A Crush Should Feel by Sara Farizan: This one's been recommended to me a bunch, and it was on sale for a time so I'm finally picking it up. (ebook)
Archie Vol. 2 by Mark Waid: I'm prepping for the live-action Riverdale show premiering later this month so I'm sucking up all the Archie I can get (paperback)
The Codex by Lev Grossman: I am still reading books that use the Voynich Manuscript as a plot device. Picked this one up at my library and am slowly getting into it. (hardback)
Dangerous Pregnancies: Mothers, Disabilities, and Abortion in Modern America by Leslie J. Reagan: Technically, I'm reading this history of the 1964 Rubella outbreak, reproductive rights, and disability activism for work. Honestly, though, I'd read it even if it wasn't related to my job. (hardback)
Make Your Home Among Strangers by Jennine Capó Crucet: Currently reading this novel about a first generation Cuban American navigating the college experience while dealing with the pressures she faces at home.
The Sellout by Paul Beatty: I was apprehensive about this text when I heard it was satire, but the praise is incredibly well deserved.
Crosstalk by Connie Willis: I'm still working my way through the books I received as Christmas gifts (lucky me!). I didn't get around to reading this one immediately after it came out and then foolishly put it on my Christmas list and thus was forbidden from buying it for myself. Finally, the wait is over! I've been a huge fan of basically every other novel Connie Willis has written so I'm sure I will love this romantic comedy that delves into issues of technology, empathy and way, way too much information. (hardcover)
Letterman: The Last Giant of Late-Night by Jason Zinoman (Harper, April 11th: This is the second book in a row on Late Nite talk shows and their backstage politics that I've read (the first being The War for Late Night by Bill Carter). I'm a sucker for Hollywood books anyhow, but these are proving to be particularly addictive reads. I was never a huge Letterman fan (my Late Nite interest began and ended with Craig Ferguson), but this is an excellent book that paints a very compelling story about a complicated, not terribly pleasant person. (e-galley)
Star Trek: Enterprise: Rise of the Federation: Uncertain Logic by Christopher L Bennett: you take what you get with Star Trek novels sometimes. They can be astonishingly well-written and compelling, or clunky as hell. This one falls somewhere in between. Still, it's a fun book, and it's scratching not only the endless Star Trek itch I possess, but also the Enterprise one which I've acquired over the past month, as I rewatch the show and recall yet again that it really was a lot better than people gave it credit for. If I have one complaint about this Trek novel, it's that the type font appears to be mimeographed on the page, it's so small. I'm all but using a magnifying glass to read it. (mass market paperback)
Big Magic by Elizabeth Gilbert: I just started this nonfiction on living a creative life, but I'm already feeling more inspired. I've heard amazing things about the podcast of the same name by Gilbert and thought I'd start with the book. It's simple and true and putting a fire under the creative side of my life. I don't think it'll take me very long to finish and immediately start again.