Lists
Peek Over Our Shoulders: What Rioters Are Reading on April 27, 2017
This content contains affiliate links. When you buy through these links, we may earn an affiliate commission.
In this feature at Book Riot, we give you a glimpse of what we are reading this very moment.
Here is what the Rioters are reading today (as in literally today). This is what's on their bedside table (or the floor, work bag, desk, whatevskis). See a Rioter who is reading your favorite book? I've included the link that will take you to their author archives (meaning, that magical place that organizes what they've written for the site). Gird your loins – this list combined with all of those archived posts will make your TBR list EXPLODE.
We've shown you ours, now show us yours; let us know what you're reading (right this very moment) in the comment section below!
Jamie Canaves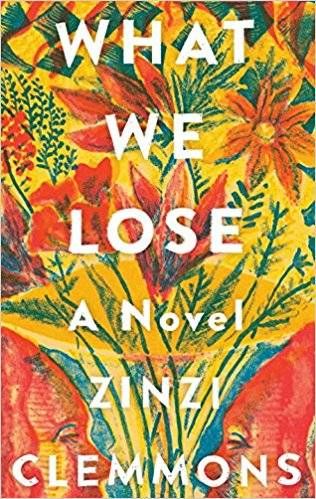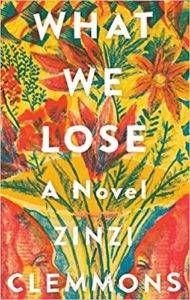 What We Lose by Zinzi Clemmons (Viking, July 11): This is one of those books that just feels like it's going to be amazing and stay with me and I'm ready! (ARC)
Dangerous Ends (Pete Fernandez Mystery #3) by Alex Segura: I am 100% here for a P.I. mystery that starts in Cuba and is set in Miami. (egalley)
The Lying Game by Ruth Ware (Simon & Schuster, July 25): I really liked The Woman in Cabin 10 and squeeeeealed when I got my hands on Ware's upcoming novel. (egalley)
The Party by Robyn Harding (Simon & Schuster, June 6): A sweet sixteen sleepover party that goes wrong and exposes the cracks in a family is everything I want to read right now. (egalley)
Rebecca Hussey
Sunshine State by Sarah Gerard: I love essay collections, and this one has gotten a lot of good buzz. I'm maybe a third of the way through and I'm loving it. (egalley)
Annika Barranti Klein
The Bell Jar by Sylvia Plath: I have somehow never read any Sylvia Plath, and I think it's about time. (paperback)
Iron Cast by Destiny Soria: YA historical fantasy = automatic yes please. (ebook)
Tasha Brandstatter
An Extraordinary Union by Alyssa Cole: CIVIL WAR ROMANCE WITH SPIES Y'ALL. (ebook)
The Lost Book of the Grail by Charlie Lovett: I'm a sucker for books about books. (audiobook)
Alison Doherty
Like No Other by Una LaMarche: I love reading a book about two cultures very different from mine that takes place in Brooklyn very near where I live. (hardcover)
Big Little Lies by Liane Moriarty: I put this on hold at the library after watching the brilliant HBO adaptation. Even though I know what happens, I'm still enraptured by the story. (hardcover)
I Thought It Was Just Me: Women Reclaiming Power and Courage in a Culture of Shame by Brené Brown: I used to be very skeptical about anything that seemed like self help, but Brené Brown is becoming a favorite of mine. I've underlined about half the book. (paperback)
Molly Wetta
Hunger by Roxane Gay: I've loved everything that Roxane Gay has done, and I'm really excited for her memoir (ARC).
Wicked Like a Wildfire by Lana Popovic: I want to fall in love with a new YA fantasy and I hope this is it (ARC).
Margaret Kingsbury
Music of the Ghosts by Vaddey Ratner: I loved Ratner's first book, In the Shadow of the Banyan, so when I saw she had a new book out I had to read it. So far it's just as good! I'm still waiting to see if I ugly cry as I did with her first. (egalley)
Kate Scott
Is the Bible Good for Women? by Wendy Alsup: I'm always interested in explorations of feminism/women's rights and Christianity, so I requested a copy of this one. (ARC)
The Sun Is Also a Star by Nicola Yoon: I'm reading this for the Modern Mrs. Darcy 2017 Reading for Fun Challenge. It's my "book in a genre you usually avoid" pick. I don't usually go for YA and/or romance and I'm surprised by how much I'm enjoying it. (Audiobook)
Teaching My Mother How to Give Birth by Warsan Shire: This poetry collection was recommended by BookTuber Alice of The Book Castle channel, so I'm reading it to help meet my goal of reading more poetry this year. (Audiobook)
Books for Living by Will Schwalbe: I'm also reading this one for the Modern Mrs. Darcy 2017 Reading for Fun challenge. It's my "book about books or reading" pick. (Audiobook)
Casey Stepaniuk
The Sun is Also a Star by Nicola Yoon: I thought Yoon's other YA romance was sweet and cute and smart, so I had been on the hold list for the digital audiobook of her second book for a while. It finally came in! Although I am feeling a bit confused because the same woman narrates the young woman character in The Sun is Also a Star and Everything Everything. (Audiobook)
Abandon Me by Melissa Febos: This is a collection of essays sent to me to review for my blog and I wouldn't have picked it up otherwise. I'm so glad I did though, because Febos's writing about falling in love and trying to connect with her Wampanoag birth father and family is so beautiful and thought-provoking. (Hardcover)
The Life and Death of Sophie Stark by Anna North: I bought this book for myself when I got a gift certificate to a bookstore for my birthday a few months ago and am now just getting to it! I heard of it because it won the Lambda award for bisexual fiction last year. It is deliciously addictive so far. (Paperback)
Sarah Nicolas
Everything Beautiful is Not Ruined by Danielle Younge-Ullman: I saw this on the bookshelf at B&N and hadn't heard about it yet. After checking out the excellent Goodreads reviews, I picked it up. (audiobook)
Denton Little's Still Not Dead by Lance Rubin: I loved the first book, so I had to check this one out. The audiobook is read by the author, who does a great job!
The Upside of Unrequired by Becky Albertalli: I was so happy to see this available via my library so soon! (library audiobook)
Tears We Cannot Stop: A Sermon to White America by Michael Eric Dyson: Dyson gave a speech at ALA last year that lit the room on fire, so as soon as I saw his name, I knew I had to listen. I'm so, so glad he reads it himself.
Liberty Hardy
A Line in the Dark by Malinda Lo (Dutton Books for Young Readers, Oct. 17): Friendship and love at a boarding school. It's great so far. (I'd buy it just for the cover, though, tbh. It's spectacular and creepy.) (galley)
The Girl in the Tower by Katherine Arden (Del Rey, Jan. 9, 2018): The sequel to the amazing fairy tale novel The Bear & The Nightingale!!!! (galley)

Warcross by Marie Lu (G.P. Putnam's Sons Books for Young Readers, Sept. 12): New Lu set in the world of video games??? YES PLEASE. (galley)
Ash & Quill by Rachel Caine (Berkley, July 11): The final book in the Great Library trilogy! I can't say no to a book about books. (galley)
Sharanya Sharma
Strange the Dreamer by Laini Taylor: While her last trilogy was a little too far out for me to fully enjoy, her style is just too gorgeous to pass up, especially in this book!
Claire Handscombe
Comment Papa est devenu danseuse etoile by Gavin's Clemente Ruiz: Whenever I go home to Belgium, I spend times in bookshops, and this recently released paperback caught my eye with its fun pink cover and its quirky title ("How Dad became a ballerina"). My choice was further vindicated when I saw it in the monthly book picks in the French magazine, Biba, where I always look for book suggestions. (paperback)
Alex Laffer
Here I Am by Jonathan Safran Foer: I was a huge fan of Foer's previous books, particularly his debut Everything is Illuminated. (So much so I even wrote an undergraduate essay on it!) I was really excited about this new novel, but as it's a bit of doorstop, especially in hardback, it's been sinking to the bottom of the TBR pile for a while. I've finally got around to starting it, and I'm loving it so far…(Hardcover)
Jan Rosenberg
Borne by Jeff VanderMeer: I loved VanderMeer's The Southern Reach Trilogy. Those books are paranoia-inducing environmental horror. Borne is the book that I've been the most excited about for 2017, and I finally got my hands on a copy. I fell in love almost immediately. There's a lot going on here and I don't want to spoil anything, but just to give you some idea: there's a giant bear. And he flies. And it's the apocalypse. The premise of Borne is pretty terrifying, but VanderMeer is so freaking funny that I found myself laughing out loud during some particularly grisly moments. And yes, I just made a subtle bear pun. If you're a Sci Fi fan, you are going to inhale this. (Hardcover)
Teresa Preston
Half a Crown by Jo Walton. This is the final book in Walton's Small Change trilogy, an alternate history set in England after the government made peace with Hitler during World War II. I loved the previous books. (library hardcover)
Charlotte Sometimes by Penelope Farmer. NYRB is publishing a new edition of this classic children's book, and the description caught my eye when I was browsing Edelweiss. (e-galley)
Dana Staves
Honeybee by Naomi Shihab Nye. While in college, poet Naomi Shihab Nye studied the language of bees (cool), and the obsession has stuck with her and, sadly, has become more and more relevant as colonies collapse and bees disappear. I challenged myself to stick with poetry books in honor of National Poetry Month, and though I've only just started this one, I'm loving it – no surprise, since Nye is awesome.
Jessica Woodbury
Hidden Figures by Margot Lee Shetterly. I heard the book was even better than the movie, but I wasn't prepared for just how hard this book hits me every chapter. If you want a book about strong women paving their own way, this is essential reading.
Mrs. Fletcher by Tom Perrotta. I am flying this weekend and my #1 requirement for travel is a book I do not want to stop reading. Perrotta almost always delivers pageturning character studies and I am looking forward to getting lost in it.
Steph Auteri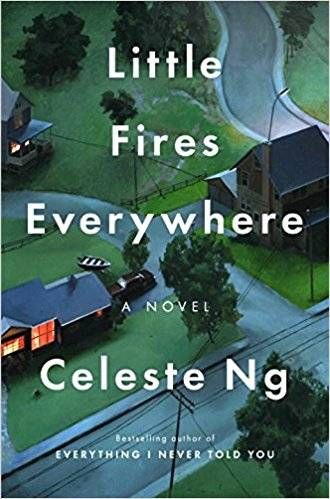 Little Fires Everywhere by Celeste Ng: Because I loved Everything I Never Told You so damn much, I had to check out Ng's latest. (Egalley)
Hunger by Roxane Gay: Truth be told, I would read anything Roxane Gay put out, even if it were a post-it note. But I've been especially excited for this long-anticipated memoir, which delves into the psychological and emotional and physical roots of a body in flux. (Egalley)
The Handmaid's Tale by Margaret Atwood: Would you believe I've never read it before? (Paperback)
Danika Ellis
Allegedly by Tiffany D. Jackson: I'm literally about a page and a half into this, but I'm intrigued. Not sure if I can handle another gut-wrenching read after The Hate U Give, but here we are. (Library hardcover)
Station Eleven by Emily St. John Mandel: I've been taking a break from listening to this audiobook because of my obsession with the podcast Buffering the Vampire Slayer, but I'm almost caught up and ready to dive back into this world again. This is definitely my favourite take on a post-apocalyptic world that I've read. (Audiobook)
Cecilia Lyra
How You Were Born by Kate Cayley: assigned by Cordelia Strube for the International Festival of Authors (IFOA) book club; loving it so far! (ebook)
The Expatriates by Janice Y. K. Lee: read a comment on Goodreads saying that it was perfect for fans of Liane Moriarty (ebook)
Sonja Palmer
American Street by Ibi Zoboi: All I've heard about this is that it is amazing, and I can't wait to read more if it (book)
American War by Omar El Akkad: Listening to this on audio, and its definitely an interesting take on the apocalypse, especially during today's climate
The Refrigerator Monologues by Catherynne Valente: She is my favorite author, and I cannot, cannot wait to just dedicate some time to devour this because I love the idea and her so much (egalley)
Kristen McQuinn
The Rules of Magic by Alice Hoffman: The prequel to Practical Magic, yo. I didn't need to know anything else about it. (egalley).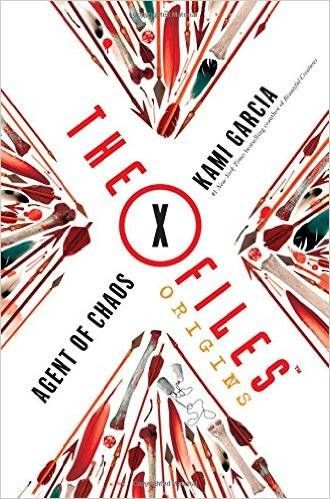 Agent​ of Chaos by Kami Garcia: Teenage Fox Mulder becomes a believer. Hell yes, I am so here for that.
Sister of Wisdom by Barbara Newman: A book about Hildegard of Bingen and her trilogy of the feminine. She's my favorite medieval holy woman and I'm reading it for another thing I'm working on.
Kay Taylor Rea
Last Call at the Nightshade Lounge by Paul Krueger: A fun and fast-paced urban fantasy I'm reading for my book club. Love to see a female Asian-American protagonist, plus she's kicking ass with the power of magical cocktails. What's not to love? (library ebook)
An Extraordinary Union by Alyssa Cole: A truly astonishing story following a freedwoman with an eidetic memory who's gone undercover as a slave in Richmond. She's determined to assist in taking down the Confederacy from the inside and certainly didn't plan on falling in love with a Pinkerton spy. The painstaking research combines with Cole's deft prose to create a richly nuanced historical romance. (library ebook)
Ilana Masad
Kingdom of Olives and Ash: Writers Confront the Occupation ed. Ayelet Waldman and Michael Chabon, by Various Authors: This essay collection is about the Israeli occupation of Palestine and as an Israeli, I find it super relevant and important. (ARC)
Save the Cat! by Blake Snyder: This is one of those seminal screenwriting books that fiction writers can also gain a ton of insight from. (Paperback)
Lilli de Jong by Janet Benton: A historical fiction novel, written like a daily diary belonging to the titular narrator, a Quaker woman who is having a child, unwed, in a charity for unwed mothers. (ARC)
Ashley Bowen-Murphy
Life's Work: A Moral Argument for Choice by Dr. Willie Parker: Dr. Parker, an African American abortion provider who lives and works in the deep south, is one of my heroes. His new memoir examines how his Christian faith lead him to provide abortions. I'm only about 50 pages in at the moment and it's already deeply moving and thought provoking. (hardback)
The Eyre Affair (Thursday Next, #1) by Jasper Fforde: This delightfully irreverent detective novel came highly recommended by a coworker. So far, it reads a little like Terry Pratchett. (paperback)
Kim Ukura
Perfect Little World by Kevin Wilson: The buzz around this one has been good and the concept – trying to make a perfect, communal family – was intriguing. (Hardcover)
Rest by Alex Soojung-Kim Pang: I'm on a break from work, so I thought a book about the benefits of rest to improve a creative life would be a good read. (Hardcover)
Tara Cheesman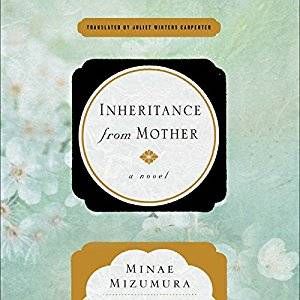 Inheritance from Mother: A Novel by Minae Mizumura, translated by Juliet Winters Carpenter is a mother-daughter story so quiet in its telling that each revelation lands like an artillery shell. I've been looking forward to this Japanese writer's next book since finishing A True Novel, her two re-telling of Wuthering Heights set in post-war Japan. Added bonus – the same translated worked on both books. (ARC)
Getting Things Done: The Art of Stress-Free Productivity by David Allen: Not the sexiest pick, I know, but I'm absolutely determined that 2017 is the year I get organized. Getting Things Done came highly recommended by multiple Rioters. So far it seems like a lot of list making, but I'm committed (and really like lists). I'm reading the book AND listening to the audio.
Jaime Herndon
The Wrong Way to Save Your Life by Megan Stielstra. I'm reading this essay collection for an interview I'm doing with her, and really loving what she has to say. (ARC).
Confessions of a Domestic Failure by Bunmi Laditan. Um hello? It's Bunmi, she of The Honest Toddler. She's basically my mom BFF/hero. (ARC).
Eliza and Her Monsters by Francesca Zappia. A delightful YA novel about a girl who creates a super-popular comic fandom and what happens when her secret identity gets leaked. (ARC).
You Are a Badass at Making Money by Jen Sincero. Because my budgeting skills are awful, and I'd love a swift kick in the pants and some guidance about how to jumpstart my earning potential. (Hardback).
Karina Glaser
One Shadow on the Wall by Leah Henderson: Set in Senegal, about an orphaned boy who tries to honor promises made to his father to keep his family together. This is a gorgeous book filled with rich details and a vivid setting. (ARC)
Lemons by Melissa Savage: The story of a girl who moves to the tiny town of Willow Creek, California, after the death of her mom. There she befriends Tobin Sky, the CEO of Bigfoot Detectives, Inc., and they try to capture the elusive Bigfoot on Camera. (ARC)