Lists
Peek Over Our Shoulders: What Rioters Are Reading on April 13, 2017
This content contains affiliate links. When you buy through these links, we may earn an affiliate commission.
In this feature at Book Riot, we give you a glimpse of what we are reading this very moment.
Here is what the Rioters are reading today (as in literally today). This is what's on their bedside table (or the floor, work bag, desk, whatevskis). See a Rioter who is reading your favorite book? I've included the link that will take you to their author archives (meaning, that magical place that organizes what they've written for the site). Gird your loins – this list combined with all of those archived posts will make your TBR list EXPLODE.
We've shown you ours, now show us yours; let us know what you're reading (right this very moment) in the comment section below!
Ilana Masad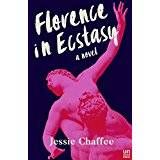 Florence in Ecstasy by Jessie Chafee: a book I'm trying to review, which a publisher friend sent me (ARC)
My Cat Yugoslavia by Stajtim Statovci – publicist sent this to me because Garth Greenwell, whom I adore, apparently really liked it. (ARC)
Doubly Bind: Women on Ambition, ed. Robin Romm: Such an important topic, was really excited when publicist sent this to me (ARC)
Kingdom of Olives and Ash ed. Michael Chabon and Ayelet Waldman: writers write about the Israeli occupation of Palestine. I'm having a lot of feelings and thoughts. (ARC)
Steph Auteri
Little Fires Everywhere by Celeste Ng: I loved Everything I Never Told You so much, so how could I not? (Egalley)
A Small Revolution by Jimin Han: This one was available as a freebie on Amazon, and the premise intrigued me… (Ebook)
A Head Full of Ghosts by Paul Tremblay: Horror is my genre of choice, and this one was recommended by Stephen King and blurbed by Megan Abbott. Plus, I liked Disappearance at Devil's Rock well enough. (Hardcover)
Liberty Hardy
The Boy in the Earth by Fuminori Nakamura (Author), Allison Markin Powell (Translator) (April 25, Soho Crime): I never miss a chance to read a Nakamura – he's great! (e-galley)
Augustown by Kei Miller (May 23, Pantheon): I have read a few great books set in Jamaica in the last couple of years, and I'm hoping to add this one to that list. (e-galley)
The Resurrection of Joan Ashby by Cherise Wolas (Aug. 29, Flatiron Books): I have heard this is THE novel of the fall to read, plus I never say no to anything blurbed by A.M. Homes. (galley)
The Rules of Magic by Alice Hoffman (Oct. 10, Simon & Schuster): EEEEEEEE! This is not a drill: it's a Practical Magic PREQUEL. I repeat, this is a prequel to Practical freaking Magic. (e-galley)
Ashley Bowen-Murphy
The Most Dangerous Place on Earth by Lindsey Lee Johnson: I am always down for books about the dark inner lives of teenagers girls. Especially wealthy teenagers. (hardback)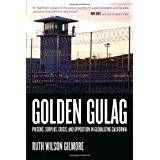 Golden Gulag: Prisons, Surplus, Crisis, and Opposition in Globalizing California by Ruth Wilson Gilmore: I read The New Jim Crow a few years ago and have been looking to learn more about mass incarceration, the privatization of prisons, and for-profit prisons. This is a dense, brutal book. (paperback)
Amanda Kay Oaks
How to be A Heroine by Samantha Ellis (paperback)-This one has been on my bookshelf for ages now and I'm finally getting around to it.
Snakecharm by Amelia Atwater-Rhodes (eBook)-Rereading the Keisha'ra series as a comfort read.
Sarah Nicolas
The Great Unknown: Seven Journeys to the Frontiers of Science by Marcus du Sautoy – Honestly, pitch something as "for fans of Neil deGrasse Tyson" and I don't think too hard about it. (audiobook arc)
Getting Things Done: The Art of Stress-Free Productivity by David Allen – Recommended by my colleagues at the Book Riot (digital) water cooler. I've been feeling quite a bit overwhelmed lately, so decided to try this one out. (library book)
Molly Wetta
The Awkward Age by Frances Segal: I loved Segal's debut The Innocents, so excited to check out this book on the complications of modern families (ARC).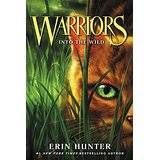 Into the Wild by Erin Hunter: My partner is teaching 6th grade, and read this at the insistence of several students (the Warriors series about a gang of wild cats are hugely popular). Now he is convinced he wants to write Warriors fanfiction about *our* cats and is insisting I read it. I'm humoring him (library book).
White Rage: The Unspoken Truth of Our Racial Divide by Carol Anderson: I just want to understand.
Marcia Lynx Qualey
طائر الرعد by Palestinian YA novelist Sonia Nimr: I interviewed Nimr at Emirates LitFest and was so cowed by her brilliance I had to get this 2016 novel. On Chapter 7, not sure why Dr. Samir is so willing to believe in magic but still entertained. (paperback)
The Excellence of the Arabs, by Ibn Qutaybah, ed. James Montgomery, trans. Sarah Bowen Savant, ed. and trans. Peter Webb: This is more on the work end of the spectrum, but I always feel illuminated and extended by the Library of Arabic Literature volumes. (hardback)
Moving the Palace, by Charif Majdalani, trans. Edward Gauvin: This is also a work read, but by choice: I heard Majdalani speak at Emirates LitFest and was wowed by his erudition and have long known he was a writer to read (but my French is only up to picture-book level). (paperback)
Lincoln in the Bardo, by George Saunders: I finally got this off hold and must quickly read it in amongst everything else lest I miss my chance! (library hardback).
Kate Scott
Milk and Honey by Rupi Kaur: After seeing this on Instagram practically every time I logon and reading a bevy of rave reviews I thought I'd give it a try as part of my effort to read more poetry. (Audiobook)
Wild Nights: How Taming Sleep Created Our Restless World by Benjamin Reiss: As an insomniac, I thought a book about the history of sleep would be very interesting, and it is. (Hardcover)
Brown Girl Dreaming by Jacqueline Woodson: I'm reading this as part of the 2017 Modern Mrs. Darcy Reading for Growth Challenge. (Audiobook)
The New Odyssey: The Story of the Twenty-First-Century Refugee Crisis by Patrick Kingsley: A publicist asked me if I would be interested in reading this one. I haven't read anything besides newspaper and magazine articles on the refugee crisis, so I said yes. (Hardcover)
Jamie Canaves
Hollywood Homicide (Detective by Day #1) by Kellye Garrett (Midnight Ink, August 8): I didn't realize how much I needed to read a cozy, funny mystery until I started this one. (ARC)
Murder Between the Lines (Kitty Weeks Mystery #2) by Radha Vatsal: I've been looking forward to continuing this series of reporter Kitty Weeks in NY in the early 1900s. This time around we have a murder, the women's suffrage, President Wilson, and even one of Edison's inventions! (egalley)
The Fact of a Body: A Murder and a Memoir by Alexandria Marzano-Lesnevich: "Brutal and unputdownable" could be the title of this true crime memoir. (egalley)
The Red Hunter by Lisa Unger: I've never read one of Unger's novels but they keep crossing my path so I figured the book gods might be trying to tell me something. (egalley)
Rebecca Hussey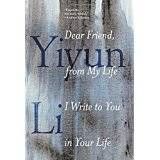 Dear Friend, from My Life I write to You in Your Life by Yiyun Li: I'm reading this for a review I plan to write. Plus I'm always ready for a good memoir. (Hardcover)
When Beauty Tamed the Beast by Eloisa James: I'm in the mood for a romance novel, and I've never read Eloisa James before. And it's great! (ebook)
Elizabeth Allen
Hum if You Don't Know the Words by Bianca Marais: Apartheid-era South Africa is always a painful and fascinating topic. And seeing the disparity in the lives of white South Africans versus black South Africans is at once striking and heartbreaking. This is a book that I'm excited to pick up at the end of each day. (ARC)
Katie McLain
The Big Over Easy by Jasper Fforde: I picked this book for an ongoing speculative fiction genre study. I wasn't able to finish it in time for the meeting, but I'm hoping to finish it over the weekend – it's been an amusing mix of nursery rhymes, hardboiled mysteries, and punny wordplay, and I'm enjoying it a lot more than I expected! (Library hardcover)
The Couple Next Door by Shari Lapena: After striking out on my last audiobook pick, I wanted something engaging and suspenseful that I could listen to obsessively while I got ready for work or cleaned the apartment before I went to bed. I think I struck gold with this one. I've barely been able to stop listening, and I only started it a couple days ago! (Digital audiobook)
Shiri Sondheimer
Yurei: the Japanese Ghost by Zack Davisson: Davisson explores the folklore and myth surrounding the restless dead of Japan, beginning with Davisson's own experience living in a haunted apartment, Kishigami Bunka, and continuing on to an in depth exploration of yurei and their very tangible, continuing influence in Japan and on Japanese culture (including a visit to his then fiancees' father's grave to ask his permission for them to marry). Very easy to get lost in and an excellent primer and jumping off point for further exploration. (Hardcover)
Jessica Yang
Queens of Geek by Jen Wilde: Hooked by the premise and the promise of a diverse main cast. (Paperback)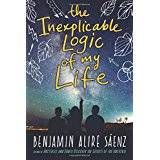 The Inexplicable Logic of My Life by Benjamin Alire Sáenz: Loved the author's previous book and am really enjoying his newest book! (Hardcover)
Claire Handscombe
Not Working by Lisa Williams. Part of my British Books Challenge. The narrator is an only child called Claire, so I relate. She's between jobs and trying to find herself. It's incisive and witty. (EBook)
Tirzah Price
Star-Crossed by Barbara Dee: because I'm so excited to see a MG novel with a girl questioning her sexuality! (Hardcover)
The Lake Effect by Erin McCahan: because I love everything McCahan writes! (ARC)
Done Dirt Cheap by Sarah Nicole Lemon: Tough girls, small towns, friendship–yes please! (Hardcover)
AOC The Hate U Give by Angie Thomas: because everyone is talking about this important book! (Hardcover)
Jan Rosenberg
Exit West by Mohsin Hamid, because I've been hearing incredible things about this book since last winter. It's a love story in the most dire of circumstances. I don't want to spoil too much, so I'll just say that it is heartbreakingly relevant. This book should be on everyone's list. (Hardcover)
Rachel Weber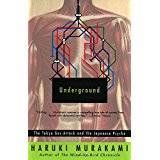 Underground by Haruki Murakami: about the 1995 Aum Shinrikyo sarin gas attack in Tokyo, because I'm always interested when writers hop the over the line from fiction to non-fiction. Even when, or perhaps especially when, the subject is particularly difficult. (Paperback)
Slouching Towards Bethlehem by Joan Didion: because I'm worried they're going to throw me out of writer's club if I don't read some Didion soon. (Paperback)
Leah Rachel von Essen
American Gods by Neil Gaiman: rereading for the third time, because the series begins soon, and I be prepared! (Paperback)
Who Fears Death by Nnedi Okorafor: I recently discovered Binti and Binti: Home and have become utterly obsessed. I'm going to an event featuring her later this April and plan to read as many of her books as I can before then! (Paperback)
Margaret Kingsbury
Norse Mythology by Neil Gaiman: one of my Goodreads book groups chose this book to read for April. And I try to keep up on all things mythology and fairy tale related. (Hardback)
Uncanny Magazine Issue 15 edited by Lynne M. Thomas and Michael Damian Thomas: I'm a subscriber, and keep up with all the current issues Uncanny publishes. It's a great place to read diverse SF short stories. (Ebook)
Tasha Brandstatter
An Unseen Attraction by KJ Charles: There was no way I was going to pass up this m/m romance billed as having a Wilkie Collins-esque mystery plot. (ebook)
Warlock Holmes: A Study in Brimstone by GS Denning: I went onto Audible to cancel my account, but before I could, this title caught my eye in the "We think you'll like…" section. Sucked me in again, Audible! (audiobook)
Karina Glaser
The Hate U Give by Angie Thomas: A hugely important book that everyone should read, inspired by the Black Lives Matter Movement. (Hardcover)
One Shadow on the Wall by Leah Henderson (Simon and Schuster, 6/6/17): Set in Senegal, this book is about an orphaned eleven-year-old boy who risks joining the Danka Boys, a gang of daara runaways, in order to provide for his two younger sisters. (ARC)
Matt Grat
Americanah by Chimamanda Ngozi Adichie for One Book, One New York (paperback)
Stamped from the Beginning by Ibram X. Kendi: I wanted to dive into this ever since seeing Kendi's acceptance speech at the National Book Awards. (ebook)
Johann Thorsson
Eileen by Ottessa Moshfegh: this has been praised a lot and was shortlisted for the Man Booker Prize. Great writing and complex characters, but sort of slow overall. (Paperback)
Borne by Jeff Vandermeer: one of the gerne community's most anticipated novels of the year, this is a story about a giant fungus on the back of a giant bear. And our relationship with nature or whatever, mainly the bear-fungus thing. (eARC)
Down Among The Sticks and Bones by Seanan McGuire: the sequel to the wonderful Hugo-nominated novella Every Heart a Doorway promises to be darker and more serious. (eARC).
Natalya Muncuff
Seized by Seduction by Brenda Jackson: There is nothing by Brenda Jackson that I will not read, and I'm a sucker for a good romance series. (ARC)
Sonja Palmer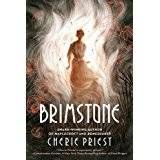 Brimstone by Cherie Priest: I've read almost everything Priest has written, because I find her books fun to read. This one is a little darker in tone, but it it definitely keeping my attention (eARC)
The Inexplicable Logic of my Life by Benjamin Alire Saenz: I loved, loved, loved Aristotle and Dante so I cannot wait to get into this.
Tara Cheesman
Atlantic Hotel by Joao Gilberto Noll: This is my second Noll novel. The first, Quiet Creature on the Corner was inscrutable, but I couldn't stop reading it. Atlantic Hotel is just as strange and just as fascinating. The narrator shifts in and out of identities as he travels across Brazil towards… something. I can't wait to find out what. (Note: Joao Gilberto Noll died last month, at age 70. He left behind a huge body of work which still needs to be translated into English).
Six Four by Hideo Yokoyama: Japanese crime novels – I love them. This one is 566 pages. I was on page 161 waiting for the story to start and then realized I was already in the middle of it. The protagonist/narrator does a lot of running in circles trying to figure out what the mystery he is trying to solve is. The pacing is slow, but it's keeping my attention.
The Lights of Pointe-Noire by Alain Mabanckou: Including this book is a bit of a cheat. I haven't actually started reading it yet. I just keep picking it up and flipping through it in anticipation, looking forward to when I have a solid block of time to dedicate to it. Mabanckou is a Congolese writer and this is his memoir about returning home after a quarter of a century spent living in the West. He is also one of my favorite writers.
Aram Mrjoian
The Jungle by Upton Sinclair: I haven't tackled this novel since high school, but am rereading it for a Chicago literature class. (paperback)
Scratch: Writers, Money, and the Art of Making a Living edited by Manjula Martin: I am reading this collection of essays for another class. It's informative and easy-going, with insights from an all-star lineup of contemporary authors including Roxane Gay, Alexander Chee, Cheryl Strayed, Yiyun Li, and Kiese Laymon. (paperback)
Difficult Women by Roxane Gay: I've been meaning to get around to this collection for a couple of months and am flying through these stories every spare chance I get between assigned reads. (hardcover)
Ashlie Swicker
The Book of Unknown Americans by Cristina Henriquez: I'm reading this for my online book club (Be Your Own Book Club) and am as taken by the engaging story as I am by the really gorgeous descriptions and clear voices showcased. (Library Hardcover)
Paper Girls, Vol. 1 by Brian K. Vaughan, Cliff Chiang, Jared K. Fletcher, and Matthew Wilson: I basically only read comics about badass girls, and this has been suggested to me several times. I'm down with the first scene being a space-related nightmare and the first setting being Halloween, so I think I'm going to like this one. (Paperback)
The Princess in Black and the Hungry Bunny Horde by Shannon & Dean Hale: I've been reading through this series with my 4- and 5-year-old sons, and I've found them to be the perfect first chapter books. There are lots of pictures, a sweet story, short chapters, and enough suspense to make that "We'll read the next part tomorrow!" moment really loaded. (Library Hardcover)
Kathleen Keenan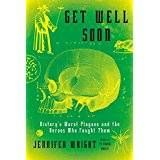 Get Well Soon: History's Worst Plagues and the Heroes Who Fought Them by Jennifer Wright: Because diseases and how people respond to them are fascinating, especially when written about with humour and enthusiasm. (ebook)
Emily Wenstrom
Alice in Zombieland by Gina Showalter: It popped up in a Goodreads sale promo, and the title was irresistible–plus, I'm writing something Alice in Wonderland inspired work myself right now, so it's great inspiration.
Emma Allmann
Sand County Almanac by Aldo Leopold: I miss my cabin and forest surrounding it and I thought picking this up might feel a little bit like reading about it. I was right, Aldo Leopold really knows how to write about nature. (Paperback)
Philadelphia Fire by John Edgar Wideman: I'm in a Contemporary African American Literature class and this is on the reading list. (Paperback)
Infinite Jest by David Foster Wallace: A friend of mine said he has never met someone that has finished this book and he doesn't believe anybody ever does. I'm bound and determined to prove him wrong. (Paperback)
Ulysses by James Joyce: I'm in a James Joyce class and we've mostly been working on this beautiful beast of a book. (Paperback)
Derek Attig
Little Fires Everywhere by Celeste Ng: If you read Ng's Everything I Never Told You, you know exactly why I snapped up this ARC as fast as I could. (egalley)
Gork, the Teenage Dragon by Gabe Hudson: Look at the title. Of course I'm reading this. (egalley)
Binti by Nnedi Okorafor: I wanted a quick but rich bit of science fiction, and this hits that spot just right. (ebook)
Jaime Herndon
What We Lose by Zinzi Clemmons: A beautiful book about family, race, and more. (galley).
The Worlds We Think We Know by Dalia Rosenfeld: A collection of short stories that explore relationships to self and others, taking place in the US and Israel. (galley)
Phoebe and Her Unicorn by Dana Simpson: I'm getting more into comics/graphic novels, and this one was recommended by fellow Rioters. (paperback)
Aftercare Instructions by Bonnie Pipkin: A coming of age novel, exquisitely rendered. (galley)
Teresa Preston
Farthing by Jo Walton. I love Jo Walton's books, and I haven't gotten around to this series, an alternative history of World War II. (library hardcover)
Pleasantville by Attica Locke. I've been in the mood for some crime fiction, and I love Attica Locke's other two books. (library ebook)
The Nutmeg of Consolation by Patrick O'Brian. I've been working my way through the Aubrey/Maturin series. This is number 14 of 21. (library paperback)
James Wallace Harris
The Brontës: Wild Genius on the Moors: The Story of a Literary Family by Juliet Barker. After seeing To Walk Invisible: The Brontë Sisters on PBS last week I wanted to know more. Hopefully, Barker's 1184 page biography of the sisters will contain all I want to know. The PBS film was wonderful!
Priya Sridhar
Structuring Your Novel by K.M. Weiland: Listening to the audiobook version and hoping to come out of it a better writer. (Kindle audiobook)
The Hate U Give by Angie Thomas: This book made me cry already with Khalil's death at the beginning. This isn't a spoiler, but rather the inciting incident. (Kindle ebook).
Jessica Pryde
Rebels Like Us by Liz Reinhardt: I wanted something set strictly in the present while I was in the middle of multiple works of specfic and thought I was going in for something fun and cute. Hah. HAH. (ARC)
The Handmaid's Tale by Margaret Atwood: My high-school memories are attached to scorn for the situation in which I read it, so I want to reread it before the Hulu series starts. (Paperback)
The Great Library by Rachel Caine: My boss mentioned something about eating books for the knowledge, and I was like "wait, what?" and immediately went home to start reading (thankfully, it was already on my shelf). (Paperback)
The Fire This Time by Jesmyn Ward et al. I figured it was time. (ebook)