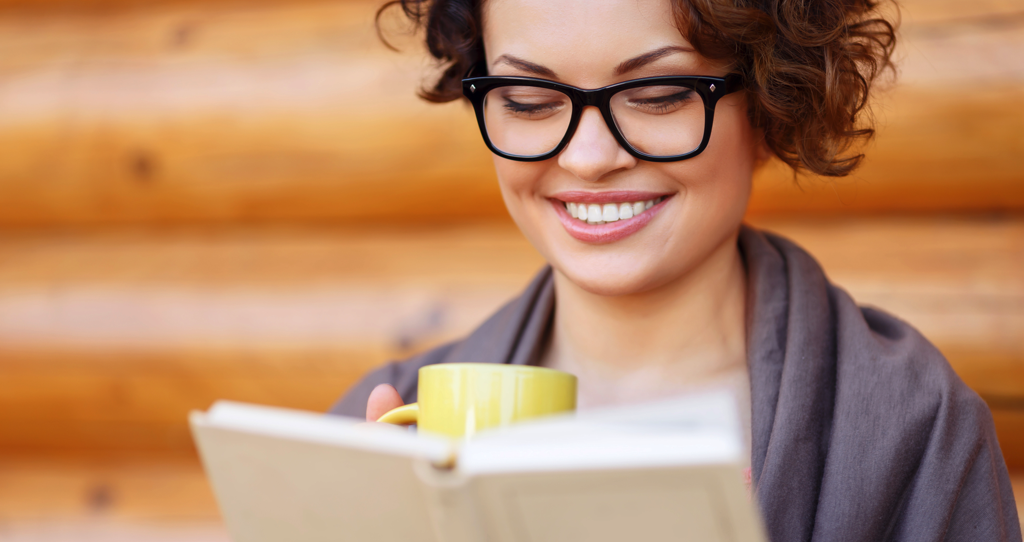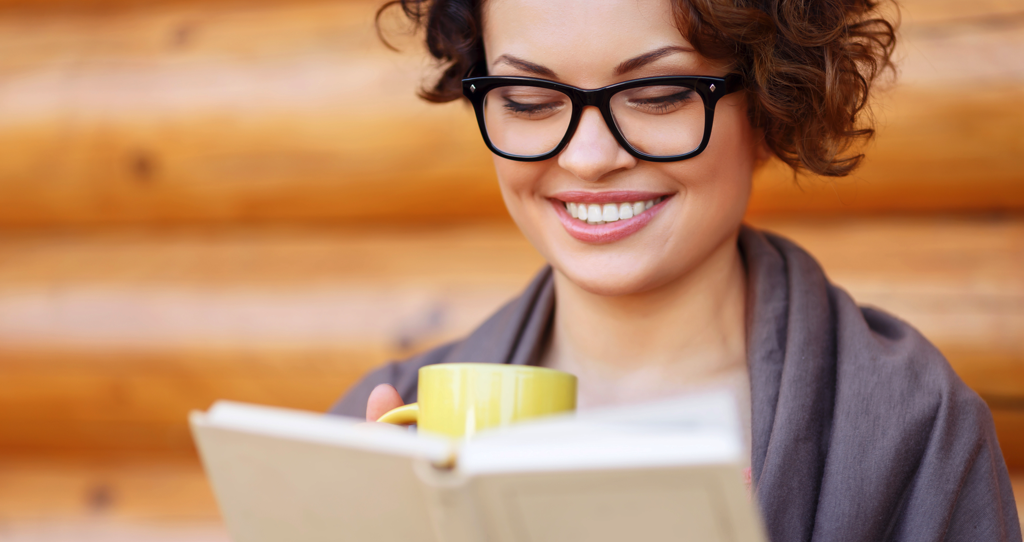 Lists
Peek Over Our Shoulders: What Rioters Are Reading May 10, 2018
This content contains affiliate links. When you buy through these links, we may earn an affiliate commission.
In this regular feature, we give you a glimpse of what we are reading this very moment.
Here is what the Rioters are reading today (as in literally today). This is what's on their bedside table (or the floor, work bag, desk, whatevskis). Your TBR list is about to get some new additions.
We've shown you ours, now show us yours; let us know what you're reading (right this very moment) in the comment section below!
Anthony Karcz
The Song of Achilles: A Novel by Madeline Miller: Because when you binge an insanely underpriced $3 hardcover like Circe and then Amazon says "oh, by the way, the Kindle version of her first book is now $2 this month" you can't click Buy it Now fast enough. Suffice to say, if you enjoy mythology (or simply good storytelling), you need both of these books now. (ebook)
Jaime Herndon
90s Bitch by Allison Yarrow (Harper Perennial, June 19): I'm reading this for an interview with the author, and as someone who was a teen in the '90s, this book is bringing back all of the feels. Smartly written, much of this cultural critique of women in media/politics/television/music and more still rings true today. You know, especially when an accomplished, overqualified woman (who was frequently described as a "bitch" or "unlikeable") loses the presidency to a man who doesn't read, mocks and insults almost everyone, and has never held political office. (ARC)
Liberty Hardy
Transcription by Kate Atkinson (Little, Brown & Company, September 25): I love Kate Atkinson with the heat of a thousand suns and I have been dying to get my hands on this one! It is almost impossible to believe she wasn't alive in the 1940s to witness the events she writes about, because it feels SO. REAL. I am obsessed. (galley)
Rachel Brittain
Leah on the Offbeat by Becky Albertalli: because I feel like I have been waiting for this book for forever, and I am already getting all the warm and fuzzy feelings from reading it. (hardcover)
S.W. Sondheimer
The Fated Sky by Mary Robinette Kowal: Y'all, there are two Lady Astronaut novels (The Calculating Stars in July and The Fated Sky in August) coming out this summer! Two! Set in an alternate past, after a meteor strikes Earth in the early 1950s, colonization of the moon and Mars are no longer optional, and pilot, physicist, and "computer" Doctor Elma York has no intention of being left behind despite the machinations of those who will do whatever they must to keep women out of the space program. Robinette Kowal's first novel-length forays into hard sci-fi explore both humanity's potential and the dark underbelly of systemic sexism, racism, and nationalism while crafting characters who are perfectly flawed people. (galley)
Kathleen Keenan
Call Me By Your Name by André Aciman: Oh my god, this book. The story of Elio, a teenager who finds himself falling for Oliver, an American working for Elio's academic father for a summer, Call Me By Your Name is like spending a long, lazy afternoon in an Italian orchard rereading your old diary from the first time you fell in love. It is beautiful and lush and heartbreaking and real, is what I am saying. Much like Elio, I don't want the experience to end. (paperback)
Margaret Kingsbury
Dread Nation by Justina Ireland: It seems like everyone on Book Riot LOVES this book (yes, I get my book recs from Book Riot too, of course!). After only 15 minutes of reading, I'm hooked. I can already tell this is going to be a lightning fast, fun read. (library ebook)
Erin McCoy
The Big Alpha in Town by Milly Taiden, Kate Baxter, and Eve Langlais (May 15, St. Martin's Griffin): Comfort reads reads have been the name of the game for me lately and there is no romance sub-genre that makes me happier than paranormals. This book, a trio of shifter novellas, is so very welcome in my life right now. So far I've only read the first story, "Bearing His Name" by Eve Langlais, and a bit of story two by Milly Taiden, but I'm already in my relaxed and happy place. Guaranteed HEAs are just the absolute best. (galley)
Aimee Miles
Zoey and Sassafras: Merhorses and Bubbles by Asia Citro: I'm feeling just "whelmed" by my own adult reading choices, but together my kids and I are reading the third in the books about a girl and her cat. Zoey loves science (like her mom) and loves helping animals, so when magical creatures from the woods around her house arrive seeking her help, Zoey applies scientific methods to figure out how to feed a dragon, de-mold a monster's fur, and…something with merhorses. We're only three chapters in so far, but my kids are hooked. Scientific magical adventure mysteries—what more could a story offer?
Rebecca Hussey
Redefining Realness: My Path to Woman, Identity, Love & So Much More by Janet Mock: This is a really great memoir to listen to on audio, read by Mock herself. Her story of exploring and coming to terms with her identity as a trans woman as she moves through her childhood, adolescence, and early adulthood is powerful. (audiobook)
Jamie Canaves
The Boss by Aya de León: This series is a perfect blend of crime novel and romance and it's basically Robin Hood but if he were a group of women sex workers stealing from crappy men to fund a women's health clinic—aka AWESOME! (ebook)
Lacey deShazo
Take the Lead by Alexis Daria: It's been one of those killer weeks, and all I've wanted to do after putting the baby to sleep is crawl into bed and read a romance novel. I needed something surefire and had heard so many good things about this one, which is about a show like Dancing With the Stars. I've really loved it so far! (ebook)
Simone Jung
The Pisces by Melissa Broder: This is probably the weirdest book I've read in a really long time. It's about a woman named Lucy who goes to Venice for the summer to help with getting over her long-term relationship. As she indulges in casual sex with different partners, she meets a young man while sitting at the beach. It turns out, he's a merman. Not only does this book satisfy those sexy urges, it also explores deeper topics like sex/love obsessions, drug abuse, depression, and the longing for someone to completely understand you. All of this with the snarky and intelligent voice of Melissa Broder.
Elizabeth Allen
Circe by Madeline Miller: This book has been getting a lot of buzz lately (never mind the giddy chaos that occurred on the Book Riot back channels the day Amazon listed the pre-ordered hardcover for $2.97). And every inch of buzz is deserved. Miller's telling of the toxic dynamic between the gods and one nymph's search for her place is compelling. This book shares textbook levels of information about the history of Zeus, Helios, and their families, while weaving a narrative that grips the reader from page one. Miller fleshed out the character of Circe so well that one feels she could be a living, breathing feminist in the year 2018.
Abby Hargreaves
Happy Birthday or Whatever: Track Suits, Kim Chee, and Other Family Disasters by Annie Choi: I read Choi's other memoir, Shut Up, You're Welcome a few years ago and really enjoyed her sense of humor and the heart with which she treats her anecdotes. This popped back up on my radar while I was working on a list of memoirs and other materials by and about young women, so I finally decided now was the time to revisit Choi. Choi especially focuses on her relationship with her mother in Happy Birthday or Whatever along with the challenges she faces as a first generation American in the context of her Korean family and culture. This book is not only hilarious, but it's also like bite-sized cultural education and it's been making time at the gym fly by. (ebook)
Derek Attig
Nigerians in Space by Deji Bryce Olukotun: I mean, that title. How could I not pick this book up.
Susie Dumond
The Map of Salt and Stars by Jennifer Zeynab Joukhadar: The publisher claims this book is to Syria what The Kite Runner is to Afghanistan, and that description caught my eye. It's a beautifully written tale that switches between the perspectives of a girl in modern Syria escaping the refugee crisis and a girl in medieval Syria traveling across the region as a map maker's apprentice. The way their stories are intertwined is absolutely genius and has me hooked. (egalley)
Tasha Brandstatter
A Princess in Theory by Alyssa Cole: Wanted a fun and smart romance and this one fit the bill!
Emma Allmann
White Teeth by Zadie Smith: I have been thinking about reading this book for so long and then in the span of three days four different people told me they loved it. I can't ignore a sign like that. (paperback)
Sonja Palmer
Space Opera by Catherynne M. Valente: First of all, I'm a huge fan of Valente. Her Fairyland books are some of my favorite books of all time. This is described as Eurovision meets Hitchhiker's Guide and I could not be more there for it. (hardcover)
Laura Diaz de Arce
Fledgling by Octavia Butler: Saw a video on this book by YouTuber Maven of the Eventide a little bit ago, and while I've read Butler before, this concept intrigued me. Also we got a brand new copy at the library that I quickly scooped up. It's really hard to put down. Everything she crafts about the Ina and the Symbionts is really fascinating. Looks like I'm going to have to start the Lilith's Brood series after this just to get more of this great world building.
Sophia Khan
The Ensemble by Aja Gabel (Riverhead, May 15): I first requested a copy of Aja Gabel's The Ensemble because of the cover, but I am quicky falling in love with Gabel's writing and the quartet of characters she created. Her descriptions of this classical music ensemble are not only beautiful, but sensory—I can almost hear the music playing as I read! (galley)
Emma Nichols
I'm Fine, But You Appear to Be Sinking by Leyna Krow (Featherproof): When this book first came out I immediately wanted it (that title! the cover!), told myself I wasn't allowed to buy new books for a while, and promptly forgot about it. I rediscovered it right before going on a trip (you need a new book when going on a trip, right?). Weird short stories, some with footnotes, and an index of things to come in the front, aka completely up my alley. (paperback)
Annika Barranti Klein
Frankenstein by Mary Shelley: After several false starts, I'm finally reading this classic as part of a read-along hosted by our own Alice Burton and Jenny at Reading the End. Flowery language and ridiculous framing devices are probably my favorite things right now, which is a surprise to me! I'm reading an older edition of the 1818 text. (paperback)