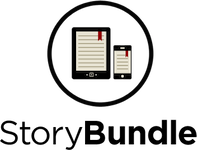 News
Pay-What-You-Want Ebook Service Curates Book Bundles for Readers
Want to read more self-published ebooks, but not sure how to find the good ones? The creators of a new service called StoryBundle hope to help by offering specially-selected collections of DRM-free ebooks in specific genres at a "pay-what-you-want" price.
StoryBundle founder Jason Chen — a former technology and software editor for Gizmodo and Lifehacker — said the idea for the service came from his combined interest in reading and ebooks.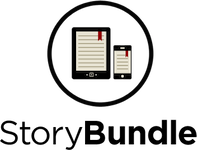 "To me, taking ebooks (which are convenient, easy to load and great to read) and combining them with the bundle concept, which has been tremendously successful for games and apps, was the logical next step," said Chen. "I would have loved to pay what I wanted for a set of books that someone has curated and ensured was good, and when I saw that nobody has done this, I decided to do it myself."
The books for each bundle are chosen by combing through books by indie authors — authors publishing the book themselves outside the major publishing houses — and choosing several that will work well together, said Chen. In the future, Chen said the plan is to have curators help develop the bundles; in an upcoming horror bundle, for example, StoryBundle will be working with a former President of the Horror Writer's Association to pick books.
"The end result for the readers is having a friend pick quality books and saying, 'Hey, I read these books and they're really good — I think you'll really like them!'" said Chen.
The site's current bundle, a selection of crime and thriller novels called "The Second Degree Bundle," includes authors who have been nominated as a 2012 Best Indie Book finalist, won a Pulitzer Prize, had multiple plays commissioned and produced, been an elected official, and been endorsed by wrestling legend and author Mick Foley.
StoryBundle has also developed a different payment model for the service. Readers can choose what to pay for each five-book bundle (with a minimum price of $1). Each bundle includes a special bonus price, which adds a bonus book or two to the bundle. Additionally, readers can chose how much of the price goes to the author and whether to give a percentage of their purchase price to charity.
Some numbers might help: StoryBundle sold 3,600 copies of their first bundle at an average price of about $8. Of that total, about 70 percent — around $21,000 after fees were paid — was split evenly among the participating authors. Because the books were self-published, the authors kept all of their share, explained Chen.
"The authors so far have been very happy with the added sales from just 21 days of being in a bundle," said Chen. "Other than that, they're thrilled with the added fans and social media presence as well, and readers who bought the bundle are buying their other works after the bundle is over, because they want to get more from those authors."
The books in each bundle are also offered DRM free, which means all files can be read on any device. StoryBundle offers both .mobi and .epub formats, which means they should be supported on almost every ereader and laptops, smartphones, and tablets with an ereader program. The books can also be sent directly to devices that support the Kindle App, meaning readers won't need to download and sync the books manually.
Chen said they hope to offer a new bundle about every month, and feature a variety of genres including horror, fantasy, romance, science fiction, thrillers, comic books, nonfiction, humor and self-help. To keep up with StoryBundle and see when a bundle of books you'd enjoy will be available, follow StoryBundle on Facebook or Twitter.