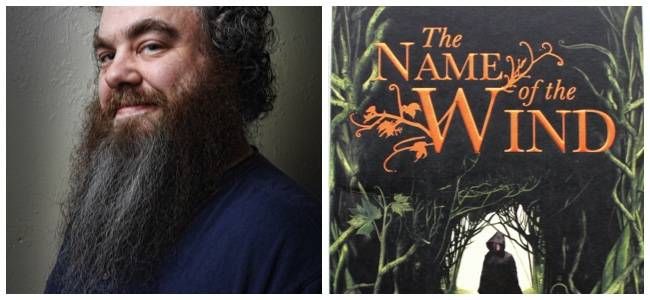 Patrick Rothfuss Calls The Kingkiller Chronicle a "Prologue": Critical Linking, March 9
Sponsored by The Wicked Deep by Shea Ernshaw

---
At a recent spotlight panel at Emerald City Comic-Con, Patrick Rothfuss gave fans some indirect intel on The Doors of Stone, the eagerly-awaited third book in his epic fantasy trilogy The Kingkiller Chronicle. While it was neither a release date nor plot details, his answer to a fan question could recontextualize both the book and the trilogy as a whole: When asked by if he's "a DM [Dungeon Master] taking us on a journey where the bard is the hero of the story?", Rothfuss responded, "It's way worse than that. I am an author who has tricked you into reading a trilogy that is a million-word prologue."
---
DC Entertainment's latest comic book initiative relies on a very simple, very classic formula: Take some of the best creators at the company, pair them with some of the best characters at the company, and stand back. Welcome to DC Black Label.
"Many of our perennially best-selling, critically acclaimed books were produced when we unleashed our top talent on standalone, often out-of-continuity projects featuring our most iconic characters, a prime example being Frank Miller's The Dark Knight Returns," DC Entertainment co-publisher Jim Lee explains in a statement about the new imprint. "Creating DC Black Label doubles down on our commitment to working with all-star talent and trusting them to tell epic, moving stories that only they can tell with the highest levels of creative freedom."
DC launches a new imprint on International Women's Day that features only one woman! That's special.
---
The 16-strong longlist for the £30,000 award for "excellence, originality and accessibility in writing by women in English from throughout the world", was announced on Thursday. The award, previously known as the Baileys prize, places two major names, Pulitzer winner Jennifer Egan and Booker winner Arundhati Roy, up against six debuts. The latter include Gail Honeyman's Eleanor Oliphant Is Completely Fine, which won the Costa first novel award, and Imogen Hermes Gowar's The Mermaid and Mrs Hancock, a tale set in Georgian London in which a mermaid is captured.