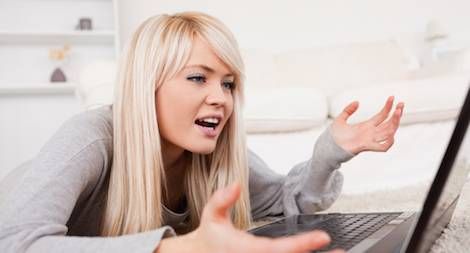 Opinion
Patreon and the Anatomy of an Apology
This is a guest post from Jordan Calhoun. Jordan is a writer and pop culture savant in New York City. He holds a B.A. in Sociology and Criminal Justice, B.S. in Psychology with a minor in Japanese, and an M.P.A. in Public and Nonprofit Management and Policy. He might solve a mystery, or rewrite history. Find him on Twitter @JordanMCalhoun.
---
Messing up: no matter how much we try to avoid it, or at least limit it to our personal lives, the seemingly catastrophic will happen inside any meaningful professional or creative endeavor you undertake. At best, when the internet comes for you it'll be quick and painless, but make no mistake—the internet will likely come for us all.
Such was the case with entrepreneurial content-producer darling Patreon, the online platform that connects many writers to their audiences to pay—become a "patron"—for the content they produce. Think of a tip jar or Kickstarter, but in perpetuity. Patreon spiked in popularity on both sides of the equation since its launch in 2013, loved by both patrons who could directly support their favorite artists, writers, and podcasters, and by those content creators who could build a steady influx of support in the form of actual income. In December though, Patreon announced an unpopular change: an additional service fee would be added to patrons to the tune of "2.9% + $0.35" per pledge. The response came as strong as it did quick: everyone hated it. Not only did patrons begin to drop, costing creators in income and a shrinking fan base, but they were sure to tell Patreon on social media why they left.
When the internet came for Patreon though, their response left me astonished in that it was actually…well, good. We've all experienced horrible apologies firsthand and even more in our fandoms, as writers, celebrities, and companies apologize after clearly misunderstanding the harm of their poor judgement. Yet not only did Patreon reverse their decision—a mere business necessity to the more cynical reader—they nailed the anatomy of an apology.
The anatomy of a proper apology generally goes something like this, with some variation: Step 1, here's what I did wrong; step 2, here's my understanding of how that affected you; step 3, here's how I'm going to help correct what I did wrong; step 4, here's my pledge to not do it again. No defensiveness or "sorry you were offended," a strong apology is elusive in art and publishing as it is in life, but CEO Jack Conte and the team at Patreon penned one that quelled the masses and rebuilt a groundswell of support from readers once scorned, one of the better apologies I've seen in a year that needed too many: "We messed up. We're sorry, and we're not rolling out the fees change." The title itself begins with step 1's "here's what I did wrong," and the rest flow thoroughly from there, stopping at step 2 several times along the way, as an example of cleaning up your spilled milk. It's a win for writers, so a win for all of us. The full letter is below.
Creators and Patrons,
We've heard you loud and clear. We're not going to rollout the changes to our payments system that we announced last week. We still have to fix the problems that those changes addressed, but we're going to fix them in a different way, and we're going to work with you to come up with the specifics, as we should have done the first time around. Many of you lost patrons, and you lost income. No apology will make up for that, but nevertheless, I'm sorry. It is our core belief that you should own the relationships with your fans. These are your businesses, and they are your fans.
I've spent hours and hours on the phone with creators, and so has the Patreon team. Your feedback has been crystal clear:
The new payments system disproportionately impacted $1–$2 patrons. We have to build a better system for them.
Aggregation is highly-valued, and we underestimated that.
Fundamentally, creators should own the business decisions with their fans, not Patreon. We overstepped our bounds and injected ourselves into that relationship, against our core belief as a business.
We recognize that we need to be better at involving you more deeply and earlier in these kinds of decisions and product changes. Additionally, we need to give you a more flexible product and platform to allow you to own the way you run your memberships.
I know it will take a long time for us to earn back your trust. But we are utterly devoted to your success and to getting you sustainable, reliable income for being a creator. We will work harder than ever to build you tools, functionality, and income, and our team won't rest until Patreon is making that happen.
If you haven't sent us a note yet, or if you don't see your concerns listed above, please leave us your feedback here.
Thanks for continuing to create. We are nothing without you, and we know that.