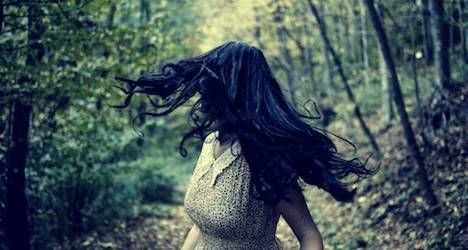 This content contains affiliate links. When you buy through these links, we may earn an affiliate commission.
After realizing that a bunch of recent mystery reads had a similar theme (a character's past came back to get them—dun dun dun!) I decided to do a roundup in one of the issues of Book Riot's Unusual Suspects newsletter. Then I kept finding more books that fit the past is gonna get'cha theme which I wished I would have added! To be fair this will probably just keep happening considering it's a very common theme in mystery and thrillers, but for now here are the books I recommended in the newsletter plus even more recent reads.
When You've Run From Your Past and it Catches Up Via a True Crime Podcast:
Are You Sleeping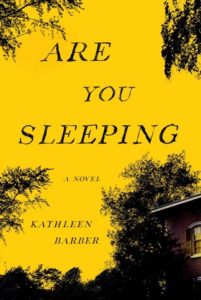 by Kathleen Barber
Josie Buhrman isn't living the most honest life. For starters, that isn't her birth name, nor does her boyfriend know that her mother is in fact alive and that she has a twin sister. So when her mother does really die, she has to pretend her aunt died to go back home after ten years for the funeral. Why all the lies? Her father was murdered and it destroyed her family. Now there's a true crime podcast about her family, even though the case was solved years ago. Josie returns home to face the twin she hasn't spoken to in a decade, now with new questions posed by the podcast. Smart and suspenseful, this takes an interesting look from the point of view of the victim's family as to what it feels like to have a true crime podcast obsess over the tragedy in your life, and whether they do more harm than good.
When the Baby You Put Up for Adoption Goes Missing As a Teen:
The Lost Ones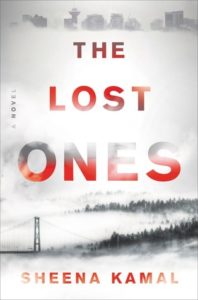 by Sheena Kamal
Nora Watts has carved a tiny life for herself: she works as a receptionist and research assistant at a PI firm that also rents out space to a journalist; lives in the basement of the building with neither of her bosses knowing; and has only recently allowed a stray dog to be the only thing in her personal life. And then her past shows up in the form of the couple who adopted her daughter years ago. The daughter who is missing. The police are treating it as a runaway, but Nora, clearly with a past, sets out across Canada to find the missing girl. A mystery that turns thriller with an intense ending and another "unlikable" woman that I found myself liking a lot—especially her ability to always know when someone is lying.
A Suspenseful "Who did I marry?!"

Undertow
by Elizabeth Heathcote
Carmen is still in the honeymoon stage of marriage with Mark until a stranger's comments throw her into a state of questioning. Years before, Mark had left his wife and kids for his mistress Zena—and all the clichés of married-man-and-younger-woman. Then Zena died. She drowned while swimming in the ocean, a story that Mark himself told Carmen when they first started dating. But it turns out the locals don't think it was an accident, and as Carmen starts to ask questions and snoop through Mark's things, it looks like maybe the locals know more than Mark told Carmen. This places you inside Carmen's thoughts and actions in a way that'll have you questioning what you would do in this situation. Is Mark's past going to sink them (sorry, not sorry), or does Carmen need to reign in her imagination?
A Missing Woman is Found 18 Years Later, Murdered:
The Lost Woman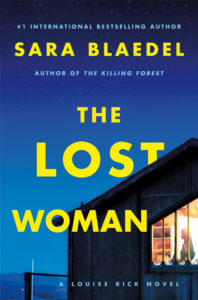 (Louise Rick #9) by Sara Blaedel, Mark Kline (translator)
Detective Louise Rick's colleague (who is also her boyfriend) disappears, leaving Rick frantic. While trying to locate him, she learns things about him that she wasn't aware of, which seem like a big deal until she finds Eik and learns he's under suspicion of murder. Now on the case of a murdered missing woman, Rick must unravel years of questions while also questioning her relationship with Eik. Great read if you like your mysteries to take on current social issues with weight. Reads as a standalone and Christine Lakin (from Step by Step!) does a great narration on the audiobook.
What if Your Past Was Wiped Clean From Your Memory?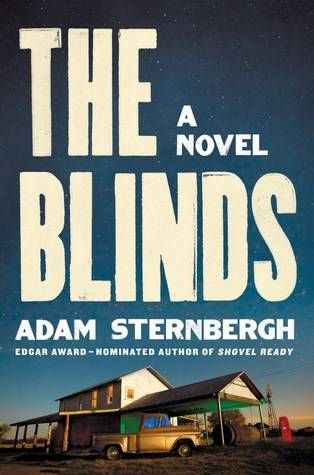 The Blinds by Adam Sternbergh
Imagine a town so small, most people don't know it exists. Now place there criminals and innocents (those who witnessed crimes/testified, etc.) who have had different degrees of their memories altered so that they just don't remember the crime(s). That's The Blinds, as it's nicknamed. While the world knows about them—and the residents get to watch the news and have a delivery truck bring them supplies—they aren't allowed to contact anyone outside their town, or leave. Technically, they can leave, but if they do they can't come back and their previous life can find them. But how safe are they in The Blinds when there's been a suicide and a murder? Sternbergh does a great job of slowly unfolding the workings of the town and the people living in it while threading through a mystery that explores who a criminal would become if their crimes were erased from their mind. A fantastic read, perfect for mystery and crime readers, that is one of 2017's best releases.
Controversial Blogger Found Covered in Blood and Holding a Knife: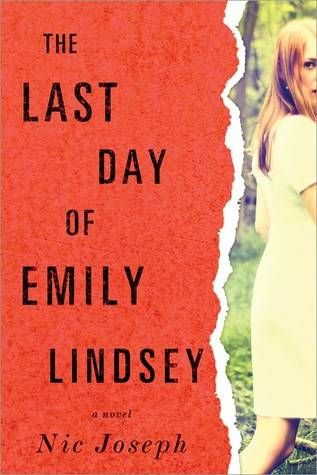 The Last Day of Emily Lindsey by Nic Joseph
Told in alternating Then and Now: We get to know a group of children who seem to be in a communal parenting style school as one child is obsessed with finding out something; A police officer dealing with the consequences of a lifetime of nightmares and what appear to be hallucination episodes. With the current case Detective Steven Paul's problems are about to get worse when he realizes the mysterious woman covered in blood is drawing a symbol that has been a part of his night terrors his whole life. But the woman isn't speaking and they can't even find a crime or where the blood has come from. Will he be able to solve this case or will the unknown terror win?
Think Fun Like Scream But Focused More on Relationships Than Being Scary: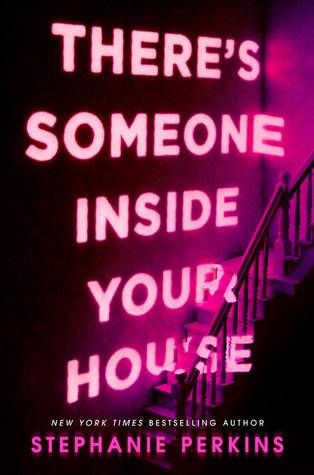 There's Someone Inside Your House by Stephanie Perkins
This is a fun, YA, mystery-ish/thriller-ish, horror-ish novel that I can't reveal why it's on this list. I can say if you like fun horror that isn't actually scary you should give this one a try. Set in rural Nebraska the kids at the high school are one by one being murdered! The main character isn't so much trying to full on solve the mystery so much as stay alive while dating a cop's younger brother and hoping he's not the killer—I know! The audiobook is narrated by Bahni Turpin who is always amazing.
A Great New Series, Especially for Fans of Walter Mosley: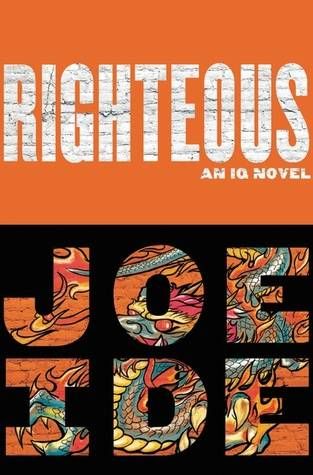 Righteous (IQ #2) by Joe Ide (Mulholland Books , Oct 17)
Isaiah Quintabe (IQ) is back on the case of his brother Marcus' hit-and-run from ten years ago. Also back in his life from the past is his brother's girlfriend from the time of the hit-and-run because Sarita needs IQ to help her with a personal family matter. IQ, carrying a ten-year crush, jumps at the opportunity and soon finds himself in Vegas where he can add another group of gangsters to the list of people after him. Will he save Sarita's sister and solve what happened to Marcus or is the past too much even for IQ?
A Second Tragic Event Forces A Look Back At A Past Tragedy (All the Trigger Warnings):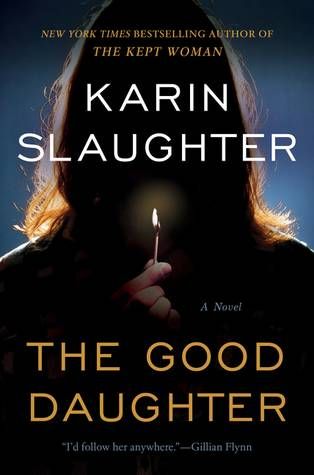 The Good Daughter by Karin Slaughter
The novel begins by introducing you to the Quinn family, who have just had to move because their home was burned down by someone angry with their father who is a criminal lawyer—the kind of lawyer who represents rapists/murderers. And then the family is attacked, destroying their world. Almost thirty years later, Charlie, the youngest daughter, finds herself in another violent tragedy. Still living in the small town she grew up in, things really hit the fan when her father decides to represent the person accused of the crime Charlie just witnessed. This event dredges up the tragedy Charlie survived as a child, and as much as she wants to forget it, she's now about to relive it. The characters have so much depth, the mystery has plenty of twists, the lawyering scenes are excellent, and there are tiny bursts of humor throughout that perfectly deflate the tension, making clear Slaughter is a gifted writer.
Do you have a favorite past-is-coming-for-you mystery?