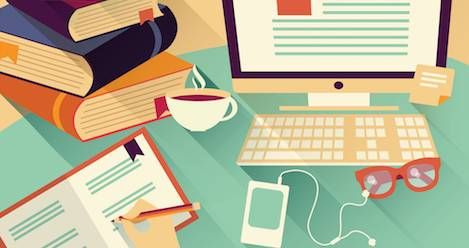 News
Why You Should Participate in This Month's #Diverseathon
This is a guest post from Sophia Khan. Native Michigander, turned Indianapolis transplant, Sophia has a BA in Business Communications. Upon discovering corporate life wasn't for her, she left her position as a marketing manager to become a full-time web development student. When she isn't reading or typing ferociously away at her computer, you can find Sophia snuggled up with her Yorkie-Tzu, watching the Food Network. She blogs about her reading life at www.mainandmaple.com. Follow her on Twitter @mainstandmaple.
---
This month, the book community will embark on our second round of #DiverseAThon (January 22-29, 2017). For those who aren't familiar, this movement started in the fall of 2016 (by BookTubers Christina Marie, Joce of SquibblesReads, Monica of shemightbemonica, and Whitney of WhittyNovels) as a reaction to a video claiming that diversity in books didn't matter. What resulted is a week-long readathon celebrating diversity in books.
When participating the first time around, I didn't anticipate the impact it would have on me. It became one of the most enlightening experiences I've had. It was a week filled with growth, not just through books, but through listening and introspection.
In addition to the videos posted on YouTube (search "Diverseathon"), there were daily Twitter conversations led by the organizers that encouraged discussions around diversity. This was my favorite part. As someone who is biracial, I had somehow convinced myself that I wasn't a part of my own culture because I was raised in a white household. Connecting with people of color who shared a similar experience to my own filled me with a sense of belonging I hadn't felt before. Furthermore, finding books with main characters I could identify with showed me that my experiences are not singular.
This readathon is so important because it helps readers find stories that they are represented in. Finding main characters who are biracial, bisexual, asexual, trans, disabled, etc. has the power to change lives. I mean, just look at the community-sourced google spreadsheet that was created. Within days, this spreadsheet grew to over 300 book recommendations from people all over the bookish internet. Don't you wish this was around when you were growing up?
As we prepare for another round of #DiverseAThon, I am looking forward to the connections that will be made, both through books and community. For more information or to join the conversation, check out the #DiverseAThon twitter: @diverseathon.