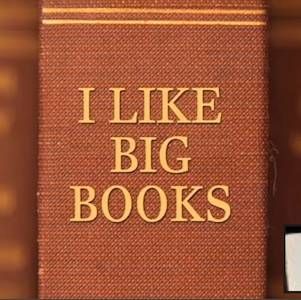 Humor
Parody Songs by Librarians: You Can't Even, Guys
I spent Easter weekend at NorWesCon in Seattle, where I was introduced to the fantastic folk-snark duo of The Doubleclicks of Portland, Oregon. Their music was geeky and funny and sweet and sing-along-able, and I liked them very much. And then they sang their song, "Oh, Mr. Darcy," and I didn't like them anymore — I loved them.
If a boy treats you with tasteful indifference
If he is handsome, but bristly and cold
Don't be intrigued just because he's ignoring you
Not every asshole has a heart of gold

Oh, oh, oh, Mr. Darcy
Oh, oh, oh, Colin Firth
You wily old bastard, you wonderful specimen
You've messed up the hearts of young girls 'round the earth
[youtube]https://www.youtube.com/watch?v=R6WGTHihQqg[/youtube]
Right? How much did you love that?
So that got me thinking about my musical kryptonite: musical comedy about books. Admit it, you are similarly afflicted. So I spent a few days watching videos of funny bookish songs and discovered a deeper layer: the librarian parody video.
Generally, these videos are by librarians or reading associations, and they parody popular songs to make them about reading. I cannot stop watching these videos. I suspect many Book Riot readers will find themselves equally charmed by this musical YouTube genre I didn't even know existed. Did you know it existed? Did I miss some awesome ones? Share them in the comments.
You guys. These are amazing.
New York State Reading Association's "Read It Maybe." (They also nail Adele with "If You Love to Read.")
[youtube]https://www.youtube.com/watch?v=e4RVfA97jBY[/youtube]
Dowell Middle School does "I Like Big Books" in basically the most adorable video ever.
[youtube]https://www.youtube.com/watch?v=tuZSfvHHMr4[/youtube]
Mooresville Public Library gives us "Go Ask Reference," which is an acid-trip of a song about getting research help.
[youtube]https://www.youtube.com/watch?v=ivouiOlagsE[/youtube]
University of Washington's Information School takes on Lady Gaga's "Poker Face."
[youtube]https://www.youtube.com/watch?v=a_uzUh1VT98[/youtube]
The Central Rappahannock Regional Library says "Libraries Will Survive" in the face of budget cuts.
[youtube]https://www.youtube.com/watch?v=T8QjjKrEK7Y[/youtube]
Please give me more. I love them.
____________________
Book Riot Live is coming! Join us for a two-day event full of books, authors, and an all around good time. It's the convention for book lovers that we've always wanted to attend. So we are doing it ourselves.