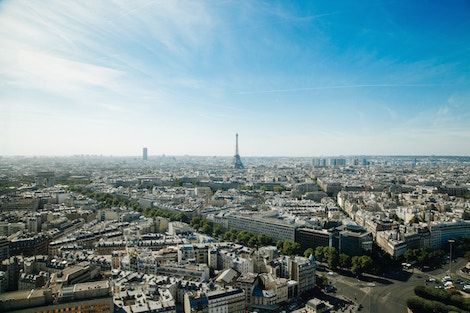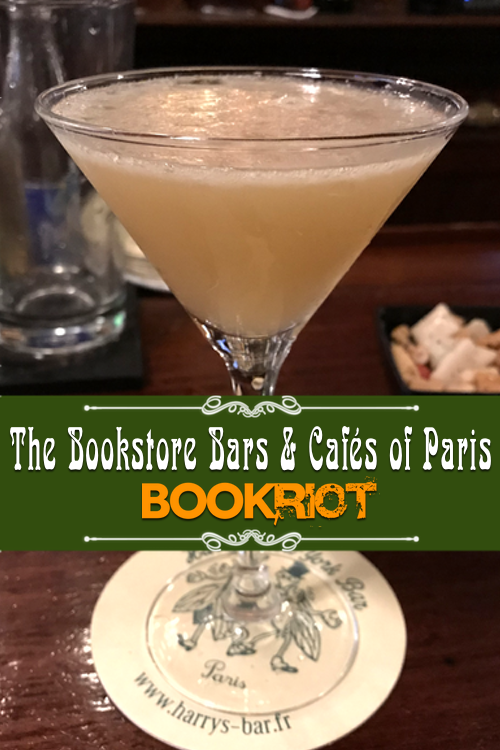 There's no doubt that Paris is a literary city, with bookish sites around every corner and a ton of bookstores despite the ever-expanding presence of Amazon.
So it should come as no surprise (although it kind of does) how many bookstore cafés and bars are to be found in the city.
The Holy Grail of tired, hungry, and thirsty book nerds everywhere, a bookstore bar or café offers the sustenance you need in an environment you crave. Even if the books are in a language you can't read, they provide a comforting and familiar atmosphere where you can relax and be amongst your people. A travel rarity!
But where can you find these retreats of literary libation? Voila! Here's a short list of the most notable and highest ranked bookstore bars and cafés found in Paris proper.
(Note that in France a café may serve everything from coffee to cocktails and full meals, or it may simply serve non-alcoholic beverages and pastries. A bar, on the other hand, will usually only offer drinks and snacks or, at most, tapas-style appetizers.)
31 Rue Vieille du Temple

Not only does La Belle Hortense frequently land on lists of
the best wine bars in Paris
, it's also a familiar name on lists featuring
the best bookstore bars
in the world
. A mix of punk, artsy, and intellectual, it has a coterie of regulars who give it a neighborhood café feel while welcoming a revolving door of visitors to keep things interesting. The book selection is entirely in French but is fun to browse through, leaning heavily towards modern art, design, and feminism. There are also unique postcards you'll want to send to all your friends. Order wines by the glass for a quick stop-in, or by the bottle to share with friends.
37 rue de la Bûcherie
Shakespeare & Company is arguably the most famous bookstore in Paris, at least for English-speakers, and an absolute must-stop for every bookworm and literary ghost chaser in the city. Recently, they added a café to their bookish empire, run in collaboration with Bob's Bake Shop. Dining options include George Whitman's apparently famous lemon pie (I've never heard of it, but hey, pie!), a "Flapjack Kerouac," "The Bun Also Rises," and "A Movable Feast" picnic lunch box. Never let it be said they did not run with the literary puns.
2 rue Ronsard
This outsider art gallery in Montmartre is just a short walk from Place des Abbesses, but feels way off the beaten path. In addition to two gallery spaces, La Halle Saint-Pierre boasts a bright and airy bookstore and a bustling café that's one of the locals' best kept secrets. You'll earn some solid Paris street cred and get to see some amazing art with a visit to this place.
111 boulevard Beaumarchais
Merci is a concept store with clothing, housewares, and knick-knacks. Think Crate & Barrel but cool and Parisian. Connected to Merci is the Used Book Café, a café filled with tens of thousands of interesting books and a lovely outdoor garden space. It's the perfect place to sit and browse through a book while enjoying coffee, tea, or a pastry. You don't have to stop in Merci to reach the café, but if you're interested, pourquoi pas.
1 rue Dénoyez
A super chill café in the Belleville neighborhood with a '60s, laid-back vibe. You can find books in both French and English and flip through them before you buy. If you're searching for a café with an authentically artsy, bohemian air, Le Barbouquin sounds like your new home away from home.
10 rue Saint-Martin
If you can rip your eyes away from the view of the Tour Saint-Jacques, you'll find a charming café and bar here with plenty of atmosphere. And tourists! Fortunately the "livres" hook isn't just a gimmick. Sink into one of the many novels lining the indoor shelves and enjoy a glass of wine or beer–or coffee!–on your way to and from some of Paris' biggest sights. Meal options are also available, though the menu is limited.
4 impasse de Joinville
About a ten minute walk away from the futuristic Cité des sciences et de l'industrie (Europe's largest science museum), this is an unpretentious and cozy café/bookstore famous for its all-you-can-eat brunch buffets. If you get lucky you may also catch some live music or an author signing. It's out-of-the-way for most tourists, but if you're on the lookout for a unique neighborhood or just mad about science, it could be the best café stop of your trip.
Did I miss one of your favorite Paris bookstore bars or cafés? Share 'em in the comments!